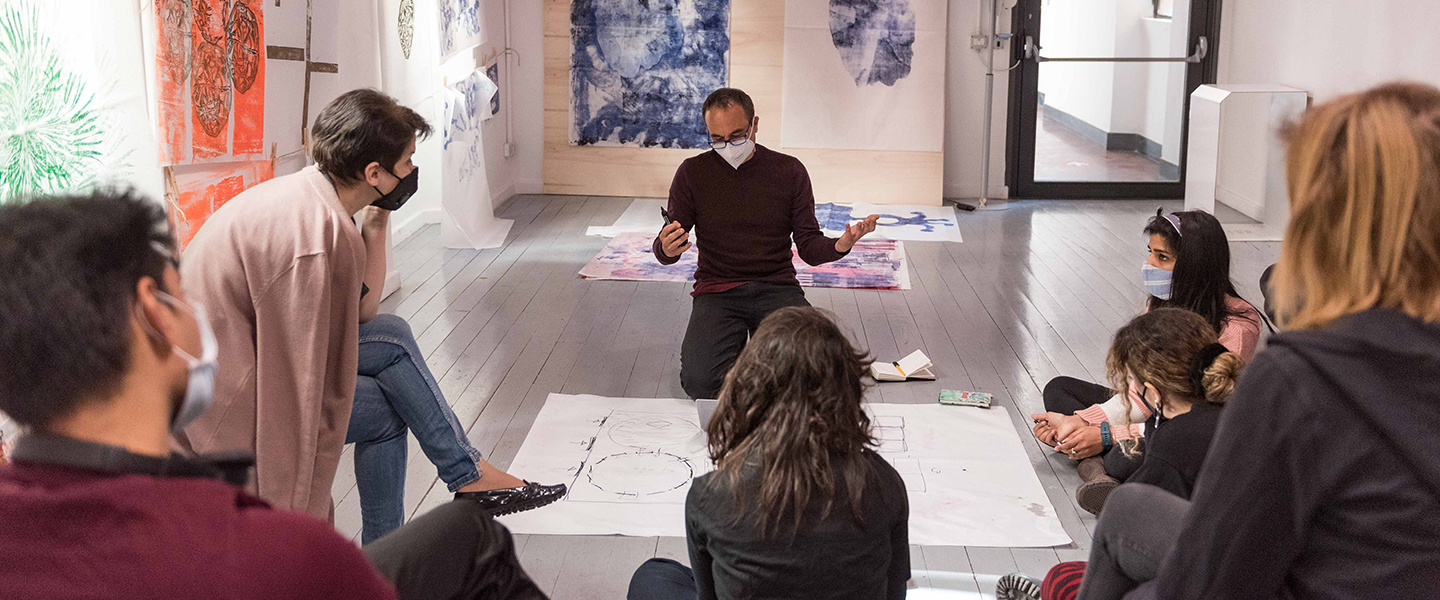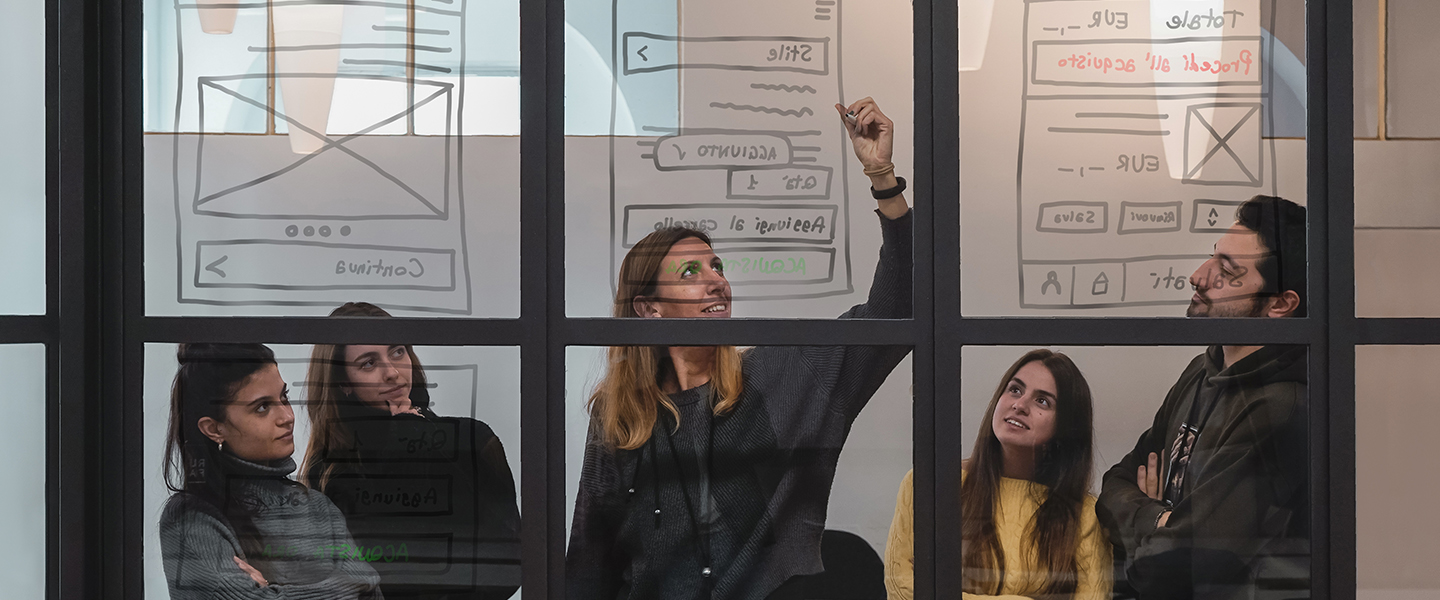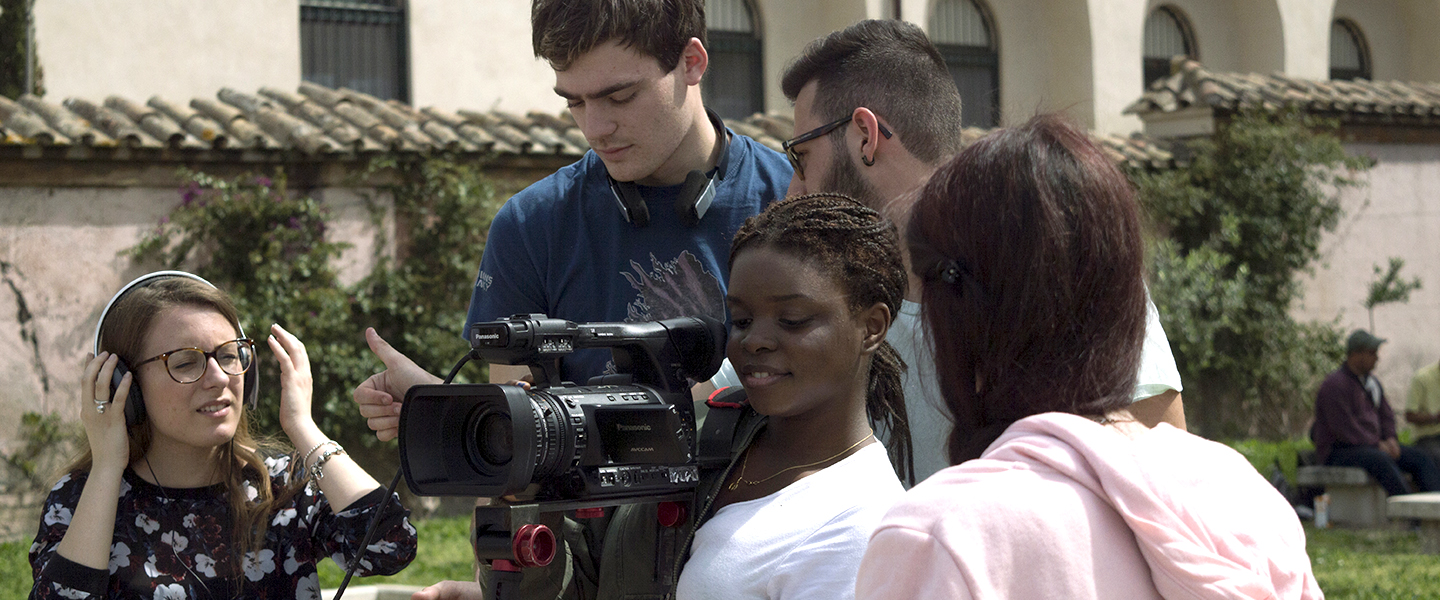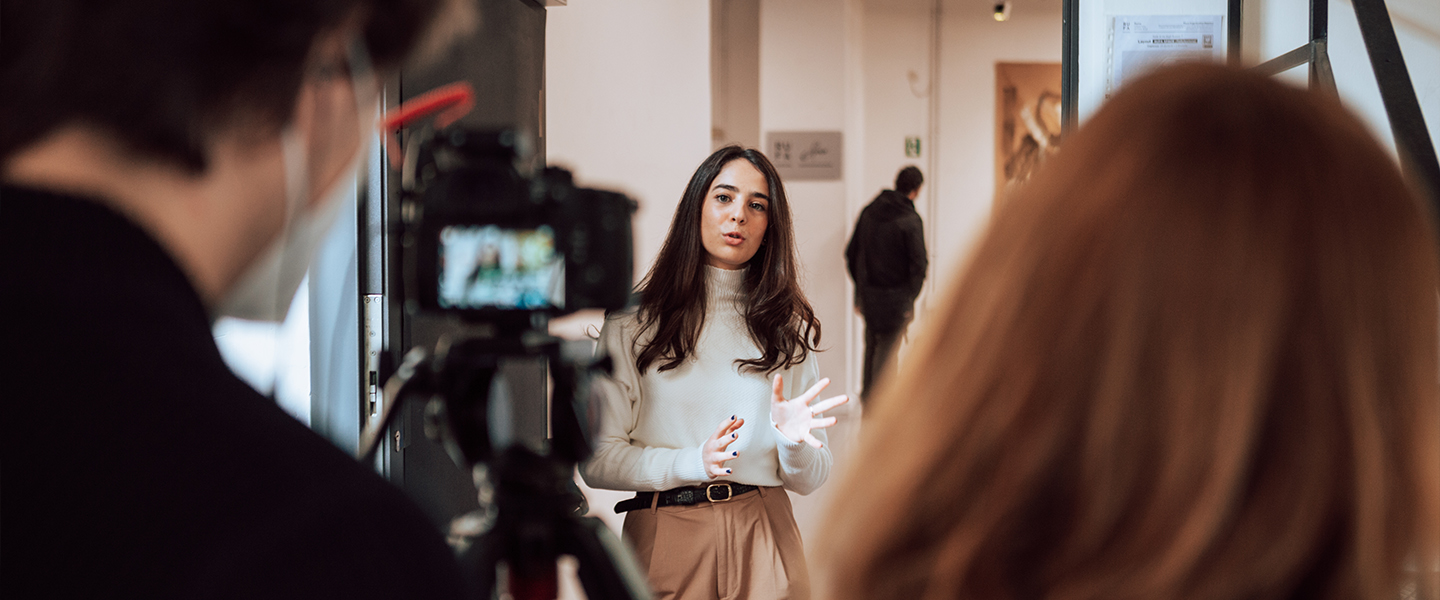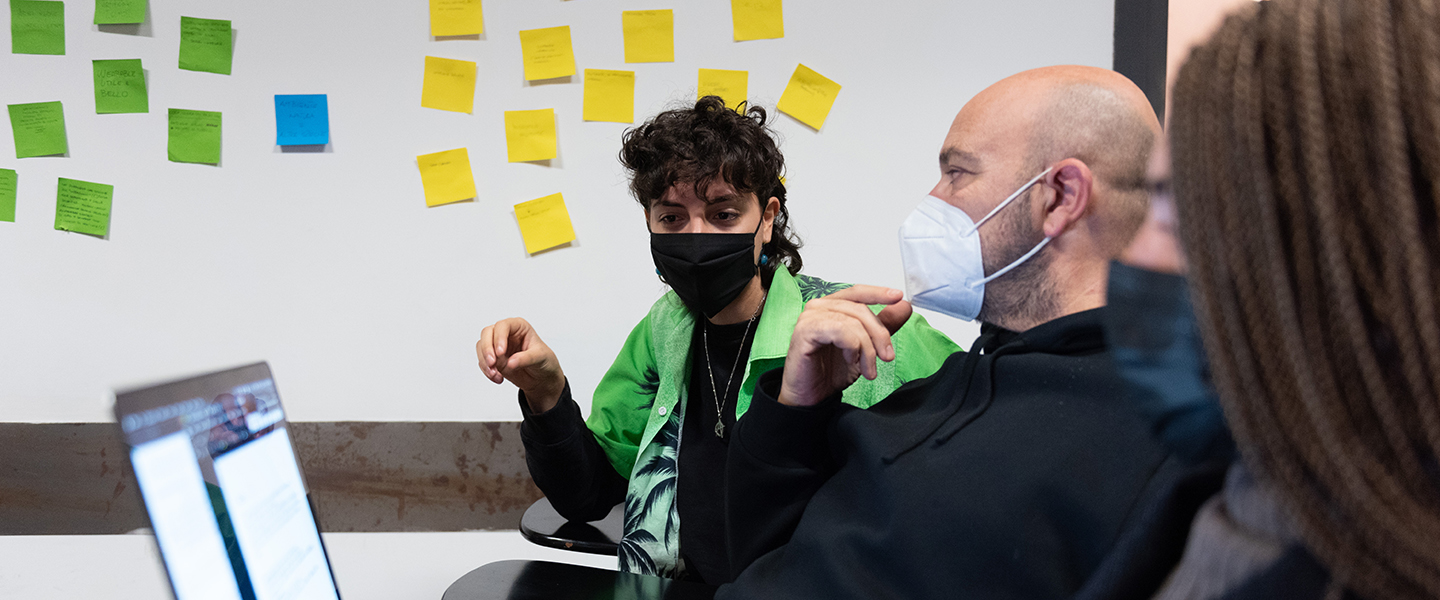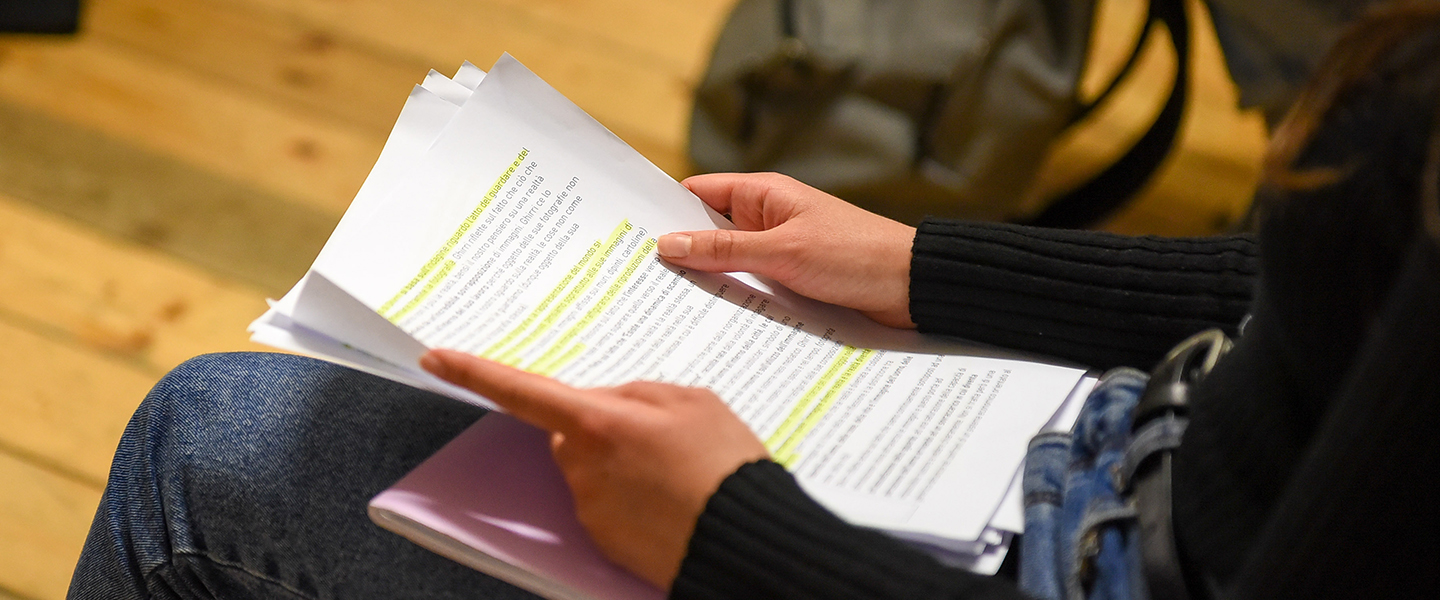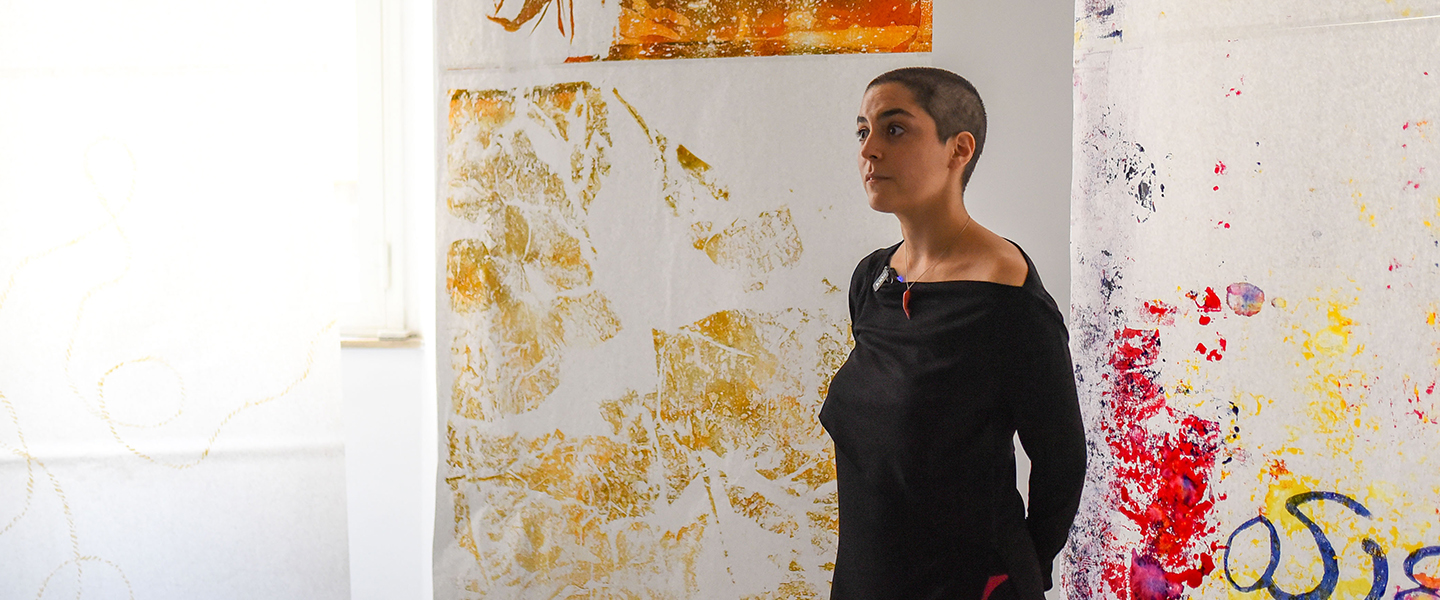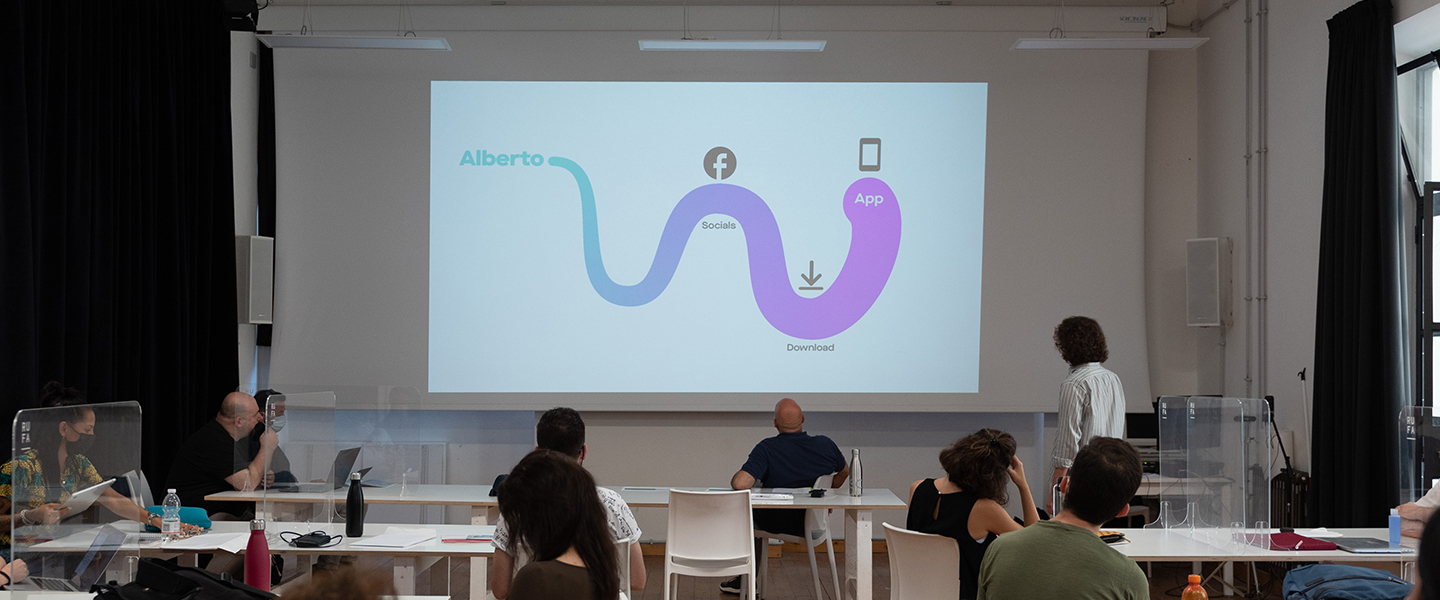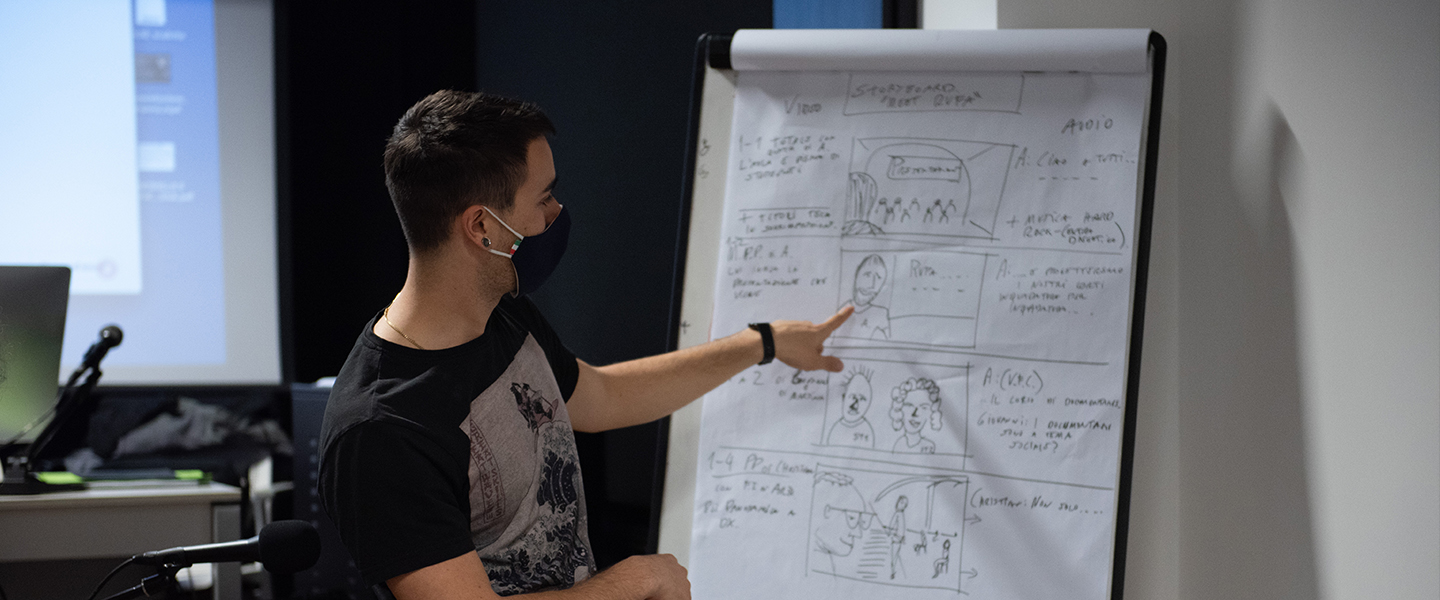 INTENSIVE LEARNING > 12 MONTHSTEACHING HOURS > 500
INTERNSHIP HOURS > 250PRIVATE AND CULTURAL PARTNERS > +100
REAL LIFE PROJECTS > 5VISITING PROFESSORS > +20

Academic Masters, perfecting your skills.
Innovation, management, communication. Arts, Cinema, Design
Training Offer
RUFA offers highly professional and international Academic Masters to address and anticipate the evolution of the art, design and audiovisual sectors. These Masters combine creativity, innovation and management skills: strategy, organization, marketing and communication. All Master's programs are taught in English, with Ministerial authorization required from academic year 2022/2023: Art Curating and Management, Design Management and Cinema and New Format Production.
Learning from professionals
Each Master lasts 12 months and embraces an intensive learning approach organized in consecutive modules and based on real-life projects – individual and with teamwork – in close collaboration with national and international partners: private companies, foundations, museums, and cultural institutions in the respective sector, which also contribute to the student learning experience with case studies, masterclasses by their leaders, field trips, seminars on employability, as well as internships, as an integral part of the academic curriculum.
Internships with Companies and Institutions
All RUFA Master's programs provide students with the opportunity to immediately practice what they have studied through a 250-hour curricular internship.
The selected partners host RUFA students, before they earn their degree, to carry out a field internship in their chosen profession to get a head start in the job market. Our partners include museums such as MAXXI, MACRO, and Galleria Nazionale, production studios such as Cattleya, Fandango, Lucky Red, Groenlandia and Rai Cinema, design studios and innovative companies such as Fifth Beat, WeManage, Iperdesign, Ashtart – Dynamis, Produzioni dal Basso.
The award of the Master's degree is subject to the achievement of at least 60 credits.

Applications are now open for the 30% scholarship for Academic Masters
Deadline for application: extended to 26 October 2023

Read the call and apply