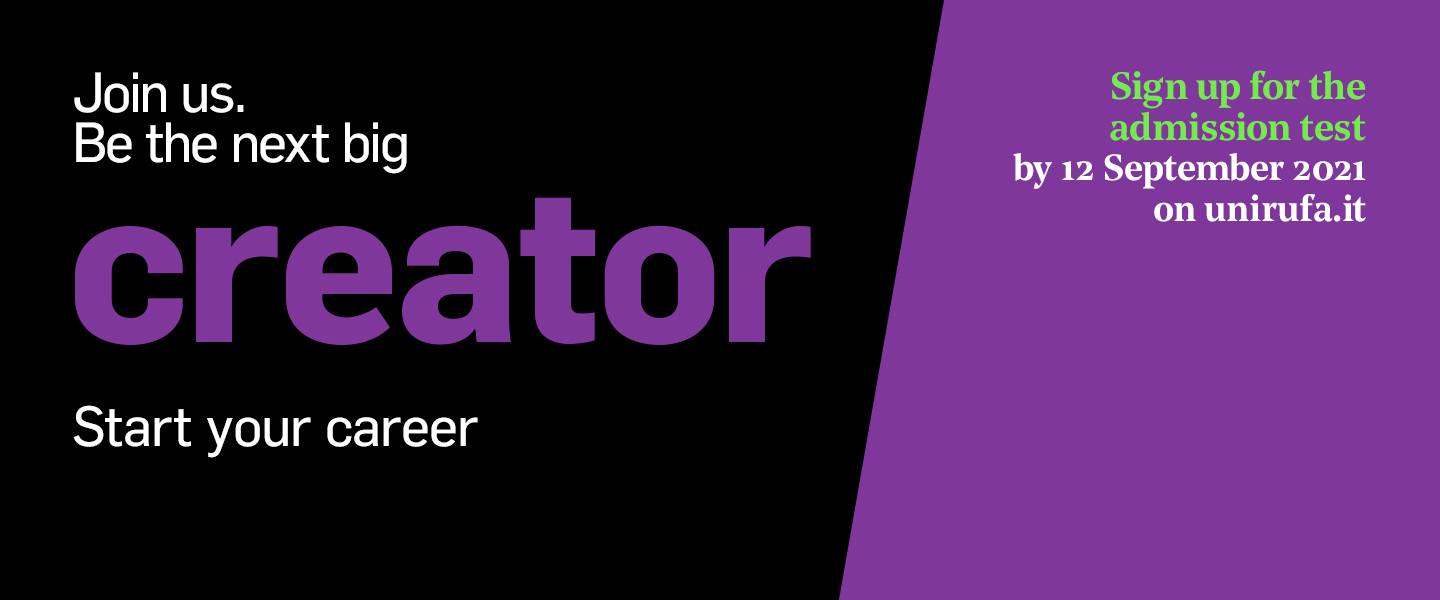 INTERNATIONAL STUDENTS
To be admitted to a Master of Arts students are required to have completed a Bachelor's Degree.
To be able to study in Italy, students will have to fulfill specific procedures depending on their nationality and if they are EU or non-EU students.
More specifically, non-EU students are required to apply for a study visa.
For further information regarding the visa application procedures and procedures for EU students please visit our "before you arrive" International students page.
HOW TO ENROLL
To be admitted to the Master of Arts programs you will need to submit:
– Bachelor's Degree, recognized through a "Declaration of Value in Loco (DV)", legalization and translation of the qualification (to be requested at the Italian Embassy / Consulate of your Country) or Diploma Supplement.
– a certificate stating that you have an adequate level of Italian or English (depending on if you wish to attend an MA in Italian or English), achieved over the last 10 years. If you have achieved your qualification in an English/Italian speaking Country, or if the program you attended was in English/Italian you may not be required to submit a language certification. For further information: international.students@unirufa.it;
– for non-EU students: study visa required to attend the Academic programs. Students must send a copy of their residence permit/residence permit request to the International students office within 8 working days from arriving in Italy.
Students are also required to pass an admission test.
BOOK THE TEST Procedure for admission
The admission test aims to assess the students' academic curriculum and reason why they wish to study at RUFA. Candidates for the Master of Arts programs will need to sit a motivational interview which will focus on the digital and/or hardcopy portfolio they will provide (if they do not have one, they may provide their Degree thesis).
During this occasion, students may be admitted, but asked to attend additional courses (for a maximum of 18 credits), and sit the exams of these courses during the following exam sessions.
The admission committee will involve lecturers of the chosen program and the Academic Board.
For foreign students living abroad, it will be possible to take the entire admission test online.
Documents to register for the admission test:
Application for admission (can be downloaded online)
Photocopy of an identification document and the tax registration code (it is possible to calculate a provisional code when booking the test. Please proceed with the booking to find out how to calculate it).
Bachelor's Degree Certification, original copy or a self-declaration – Download Template
Proof of the payment of the € 100 admission fee
Once you have passed the admission test, you will be required to submit your application for matriculation, by the established deadline, together with the following documents:
Application for matriculation (can be downloaded online)
Two passport size photographs
Receipt of the € 520 enrollment fee amounting and of the € 140 regional tax
Language knowledge certificate or substitute documentation (see above)
For non-EU students: study visa/residence permit required to attend the Academic Programs
"Declaration of value" (Dichiarazione di valore)/Diploma supplement, legalization and translation of the qualification
All students enrolled at other Universities will be able to access the MA Degree programs, provided that they complete all of the transferring procedures by the deadline (September 2021).
By transferring (without withdrawing from their studies), students can ask to have the exams they took at their University recognized.
To have the exams recognized, students must submit the list of the exams they sat and the program of each subject. Before enrollment students can ask for a preliminary evaluation. The preliminary evaluation is to be considered only as a guideline. This first evaluation is not binding for enrollment purposes. For further information contact the International office.
This admission procedure may consist of:
– an admission interview: if the student has achieved many credits and exams that are similar to those of the course they have chosen at RUFA, but they come from a different academic/university background;
– interview and admission test: if the student has achieved only a few (or no) exams that may be recognized, and if he/she comes from different academic studies/University faculty.
For further info please contact the Orientation office.