A decidedly innovative project that saw, among its many protagonists, RUFA professor and coordinator of Multimedia arts and design Master of Arts Caterina Tomeo and recent graduate Daniela Gentile. On 29 December, the SOUND BOX was inaugurated in the cultural space of Pelanda, located in the Ex-Mattatoio of Testaccio in Rome: the first space entirely dedicated to sound in the capital.
In the intentions of the project's organisers and creators, the SOUND BOX will host events of different character and rhythm, such as sound installations, live performances, listening sessions, talks and workshops, involving emerging artists and leading figures from the national and international scene. An open space, to be built, in which to converge ideas and contaminations.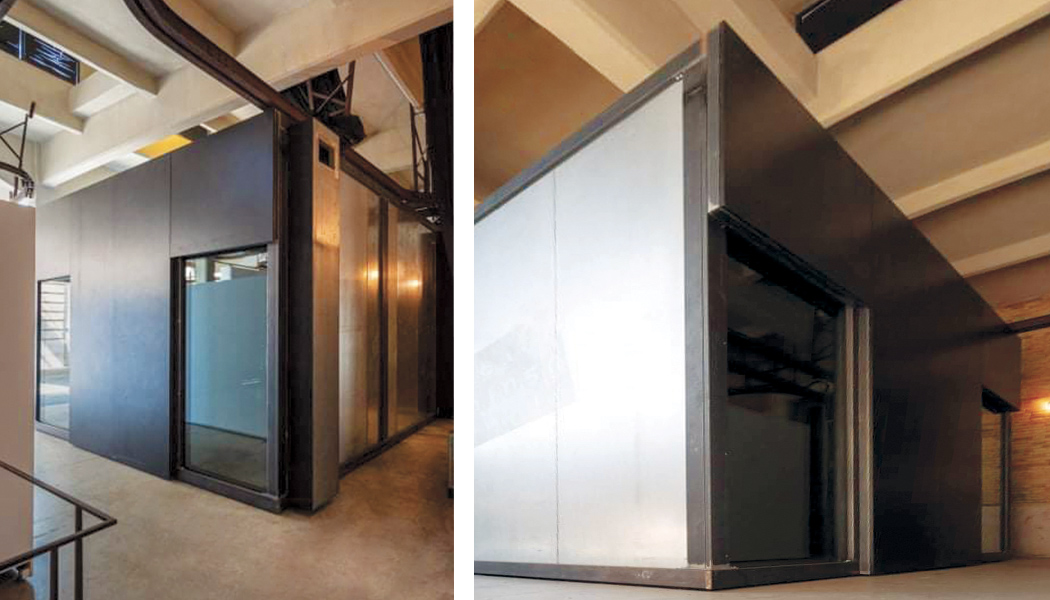 The inauguration, obviously in line with the virtuality that characterises the period, was broadcast on many social channels, highlighting the installation "Ma 間 [Discontinuum]", realized by Fabio Perletta and Luigi Turra with the participation of the students Silvia Parolini and Consuelo Donati of the second year of the Master in Multimedia arts and design, and the related discussion with the authors. And more: the talk with Daniela Gentile, in the role of researcher of the "Spatial Sound Institute", during which Paolo Coteni, Francesco Cuoghi and Gabriel Maldonado spoke. Space was then given to the sound installation "Metamorphosis in Time" by composers Giovanni Costantini and Paolo Gatti, visual artist Francesco Casanova and musician Luca Sanzò on viola (Master in Sonic Arts, English version – University of Rome Tor Vergata). To conclude, the performance "Il suono rubato – Rituale Elettroacustico" by Federico Placidi (cello and electronics) and Simone Pappalardo (Sound machines and Physical Computing).