Coordinated by lecturer Umberto Giovannini, RUFA is preparing to host a masterclass that aims to combine research and artistic production. It will be Stefano Ricci who will "guide" the students through the " Now us" project, starting from 17 to 28 May.
At the beginning of each day of study and discussion, the participants will go out into the street to look for something in direct observation that has to do with the title "Now us" and, of course, with themselves. They will be free to use their smartphones to take pictures of what is happening in front of their eyes or to draw their own vision of that moment.
Once back in the classroom, and after analysing the material collected, they will attempt to originate a different two-page story each day, with two drawings on each page, in black and white, with brush and ink, without preparatory sketches, correcting with acrylic or white tempera. At the end of this daily preparation phase, the drawing boards will be scanned and transported digitally, thus assuming an editing and sequence that will allow all the stories to be paginated in a single collective book. The bound copies will have a white cover that will be "filled" with a brush drawing.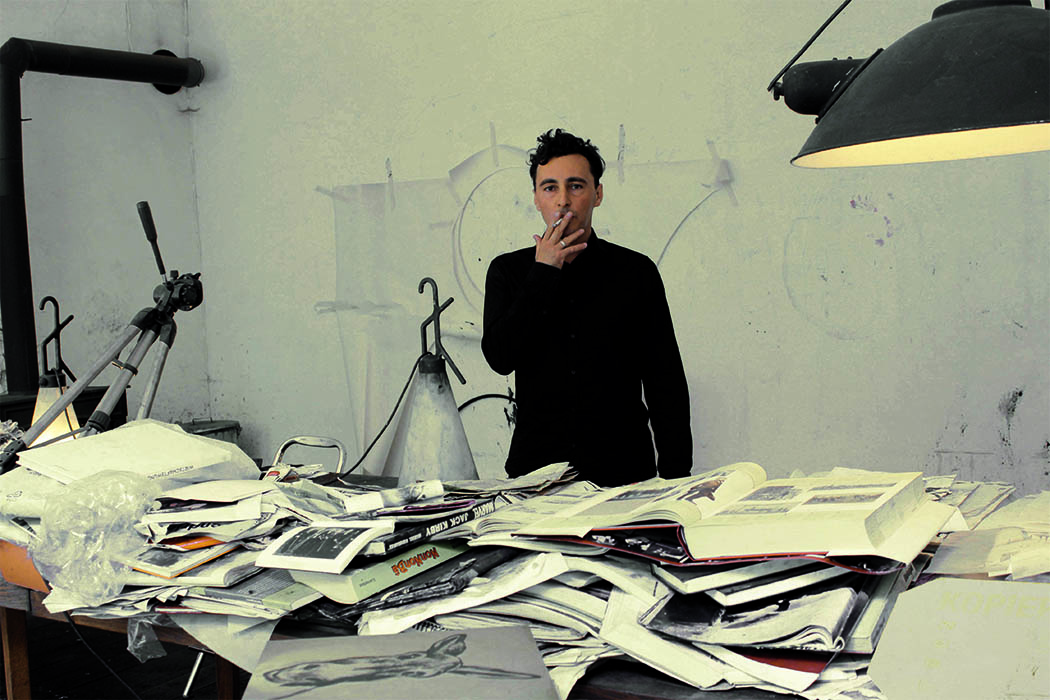 Stefano Ricci was born in Bologna in 1966 and is considered an internationally renowned drawer. He has collaborated with major publications ("Frigidaire", "Avvenimenti", "Linea d'ombra", "Il manifesto", "Esquire", "Panorama", "Glamour", "Liberation", "Les Inrockuptibles", "Internazionale", "Alias", "Lo Straniero", "Bang", "la Repubblica"). His most recent personal exhibitions include: "I Molti" (with Michelangelo Setola), "Cartavetra", "Il sogno di mio fratello", "D406", "Zoologia Politica", "Più giù", "Squadro", "L'histoire de l'Ours". He has worked in the theatrical field with Teatro Testoni, Leo De Berardinis' Company, Teatro della Polvere, Emilia-Romagna Teatro, Teatro Storchi, Teatro delle Passioni, Teatré Musical Possible, Teatro Galleria Toledo, Teatré Varia, Compagnia Modica Manchisi, Centro di Promozione Teatrale "La Soffitta" (for which he created the brand), Teatro delle Albe in Ravenna. For dance, he was the author of the materials accompanying the projects of Raffaella Giordano and the Compagnia Abbondanza Bertoni and has also collaborated with Belgian choreographer Karine Ponties. In cinema, he has worked with Mario Martone and Giovanni Maderna and has designed publishing series for which he was, among other things, selected for the Compasso d'Oro 2001 award. Since 1995 he has edited the series of Edizioni Grafiche di Squadro (Bologna). With Giovanna Anceschi he founded the magazine "MANO fumetti scritti disegni" and together with Anke Feuchtenberger he directed the publishing house Mami Verlag. From 2003 to 2009 he was artistic director of "Bianco e nero": the magazine of the Centro Sperimentale di Cinematografia in Rome.