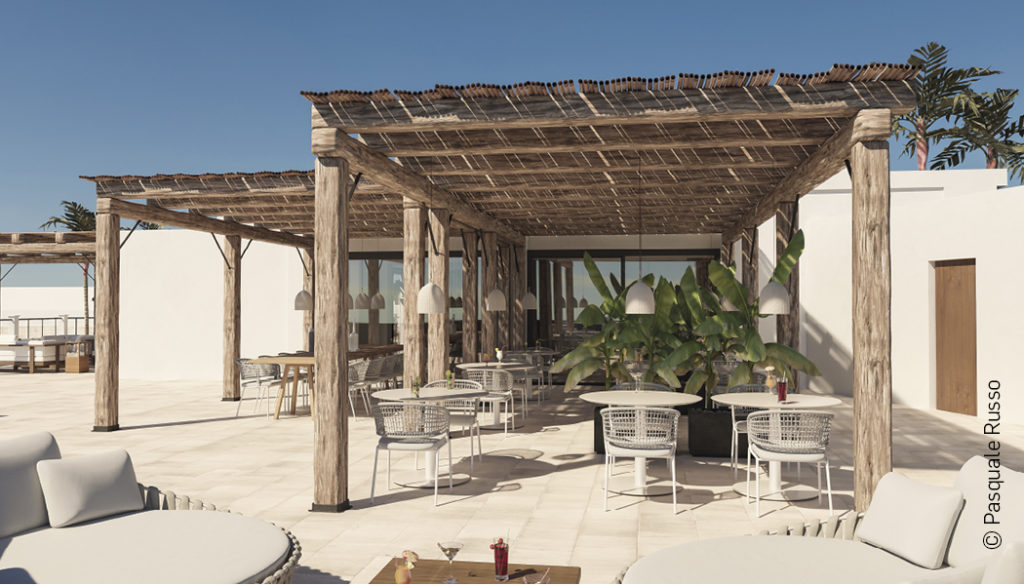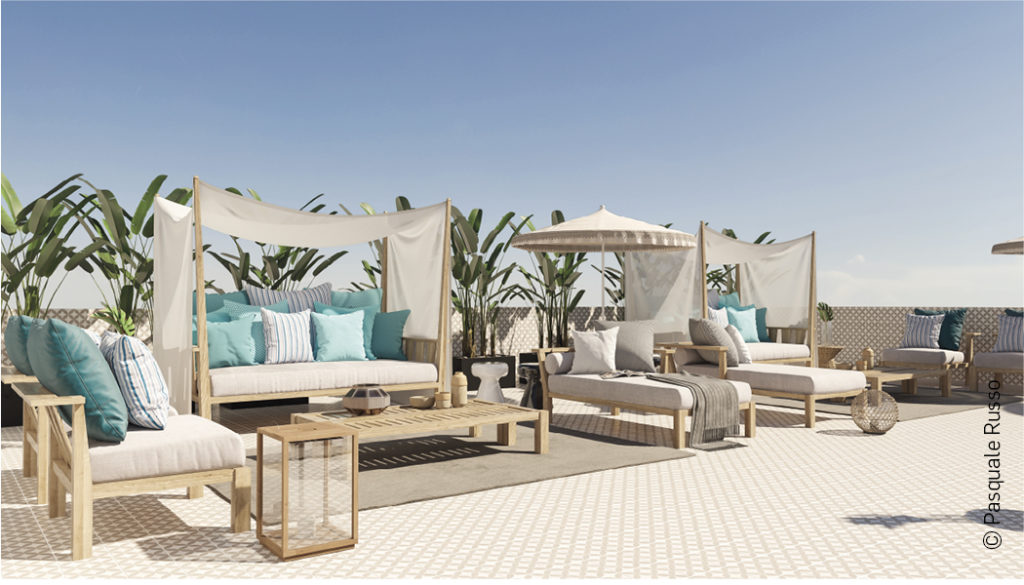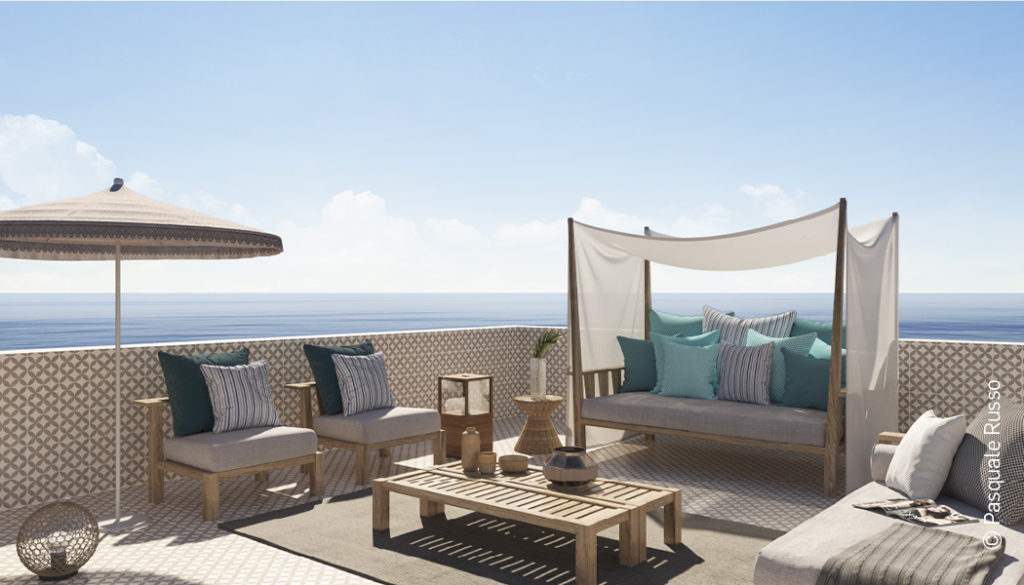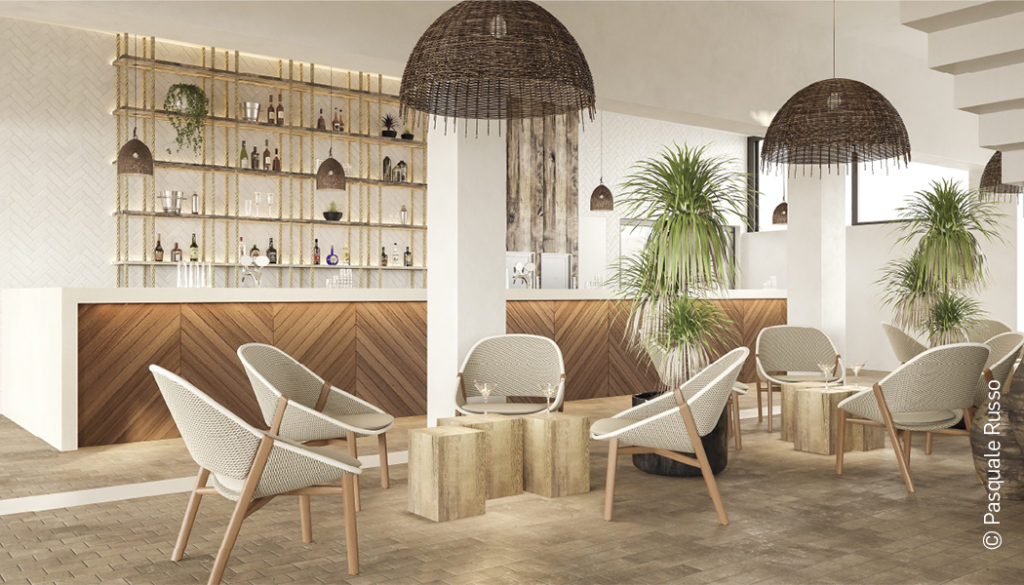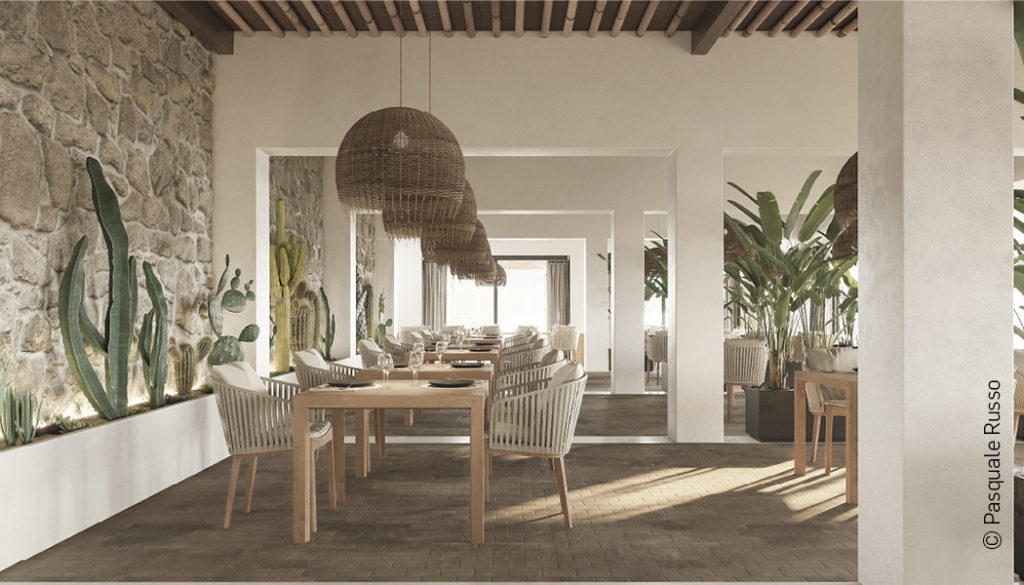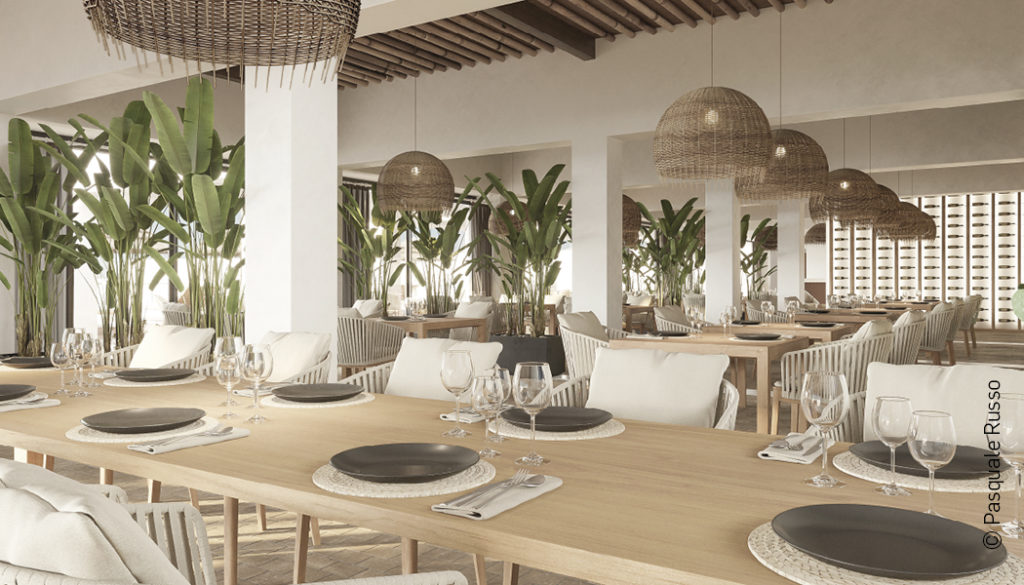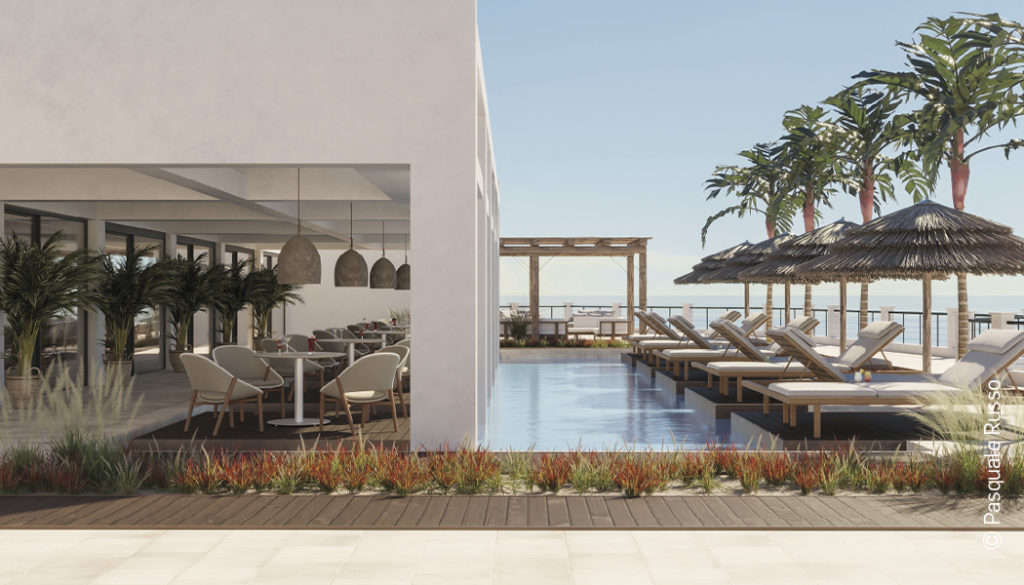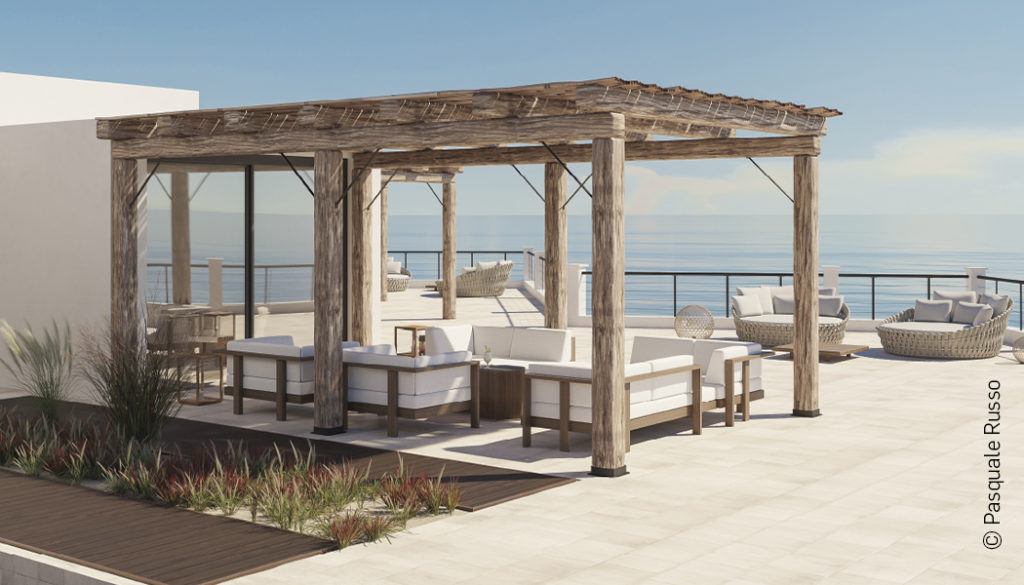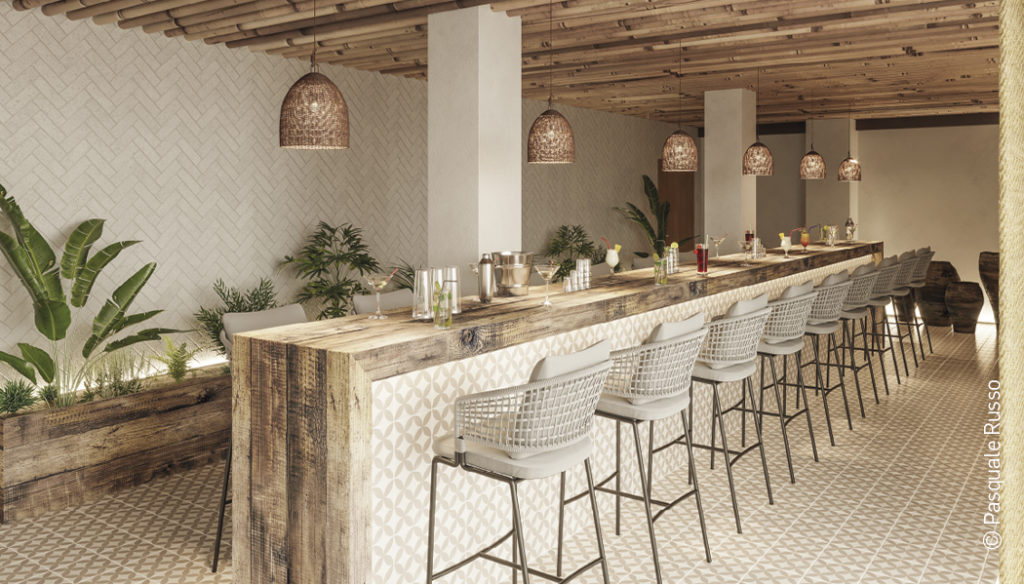 The project that celebrates the cult of the sea comes from the desire to redevelop and enhance a stretch of Apulian coast south of Bari. 
The renovation has involved, in particular, the building – surrounding area annexed – of the former Lido of the State Police that after forty years of activity remains abandoned. The bathing establishment covers a total area of 3,470 square meters, of which 424 are occupied by the architectural volume. 
Inspired by the Mediterranean tradition and the different cultures that have inhabited the area over time, Bahja is a Beach Club characterized by natural tones, warm and enveloping textures and sustainable materials, all surrounded by a pristine blue sea and tropical plants, blending into a sophisticated and refined style that perfectly matches the local archetype. 
Aspiring to be an oasis in the desert, the project develops a respectful and minimalist approach, conceptualizing a logic that concerns and preserves the surrounding nature and local traditions, enforcing the separation between the natural and angular context of the cliff and the systematic independence of the architectural structure, thus creating a design experience that celebrates the cult of the beach.