DESIGNERS: Silvia Migliorini / Alessia Ricci
The Checkmate springs from the idea of using the chessboard as a meeting point to play and socialize.
The chess pieces are made in PP-EPDM recycled from fishing nets, to make the objects light, easy to shift, clean and enduring.
Each piece has its own function: the pawn is a seat, the rook a flower pot; the knight is a toy for children, the bishop a sound amplifier, and the queen serves as a table; the king is a chess board table to actually play the game.
In the installation there are eight black and eight white pawns, exactly like in the board game. A total of four rooks have been designed, to be placed around the other pieces. The knight is meant as a seat for children, to entertain them and stimulate their imagination. The bishop is a natural sound amplifier to sing and dance together. The queen is a table, which is ideal for having a picnic or studying outdoors. Placing pawns around the table creates a meeting place in the middle of the city or a park.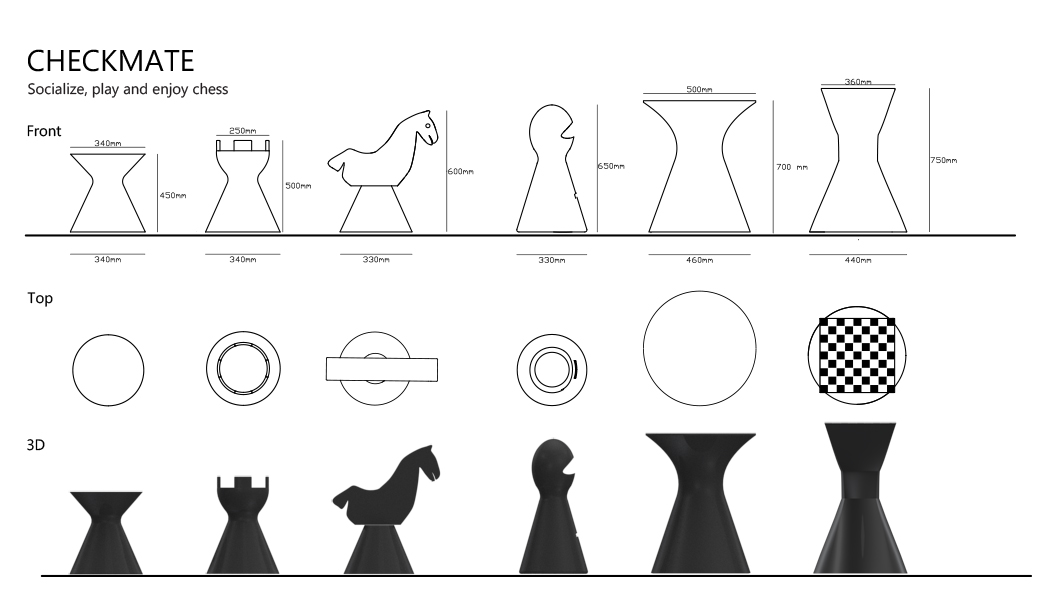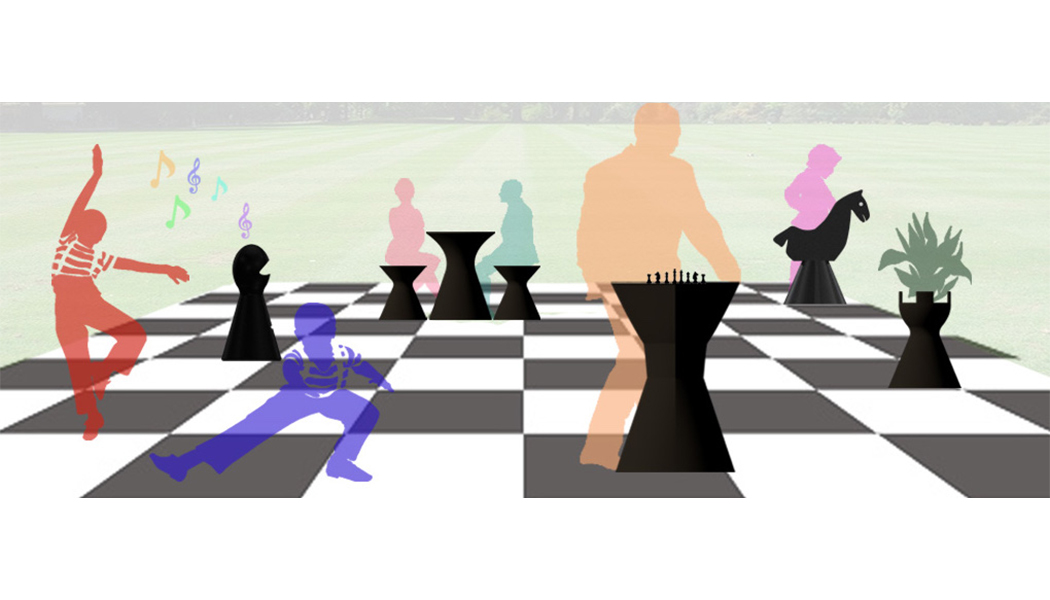 Do you like the projects? Download the images and repost them. Don't forget to tag RUFA!