DESIGNERS: Matteo Are / Francesco Casucci / Caner Ufuk
Flock is a magical place of aggregation, a meeting place for children and adults to relax.
The tunnel, having its own rainbow inside, invites the user to play with the structure. Flock has two seats, made of recycled fishing nets that engage the users, by pushing them to experiment with new ways of sitting.
Flock is designed to be 3D printed in a single block with recycled material. The structure houses two fishing nets ready to function in a new way. The users will unknowingly find themselves inside a completely circular installation capable of leaving its mark on the visitor.
Flock takes inspiration from the aerial dances of flocks of birds, where each bird interacts with its closest neighbor, and every movement of each bird influences the whole group, allowing them to exchange information throughout the flock at a constant speed. The result is a fantastic fluid choreography, a complete representation of power and magic of nature.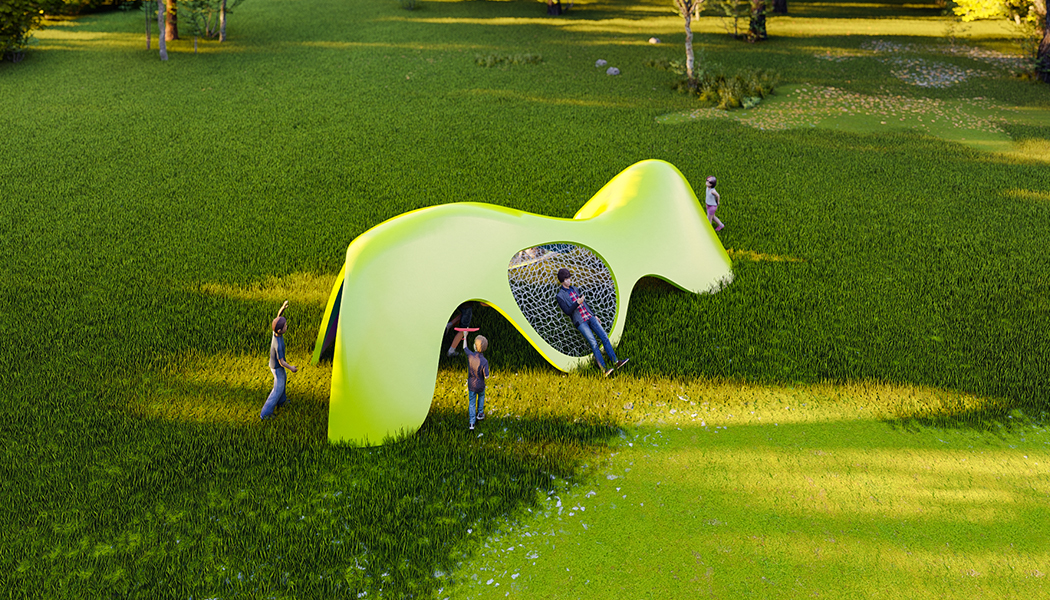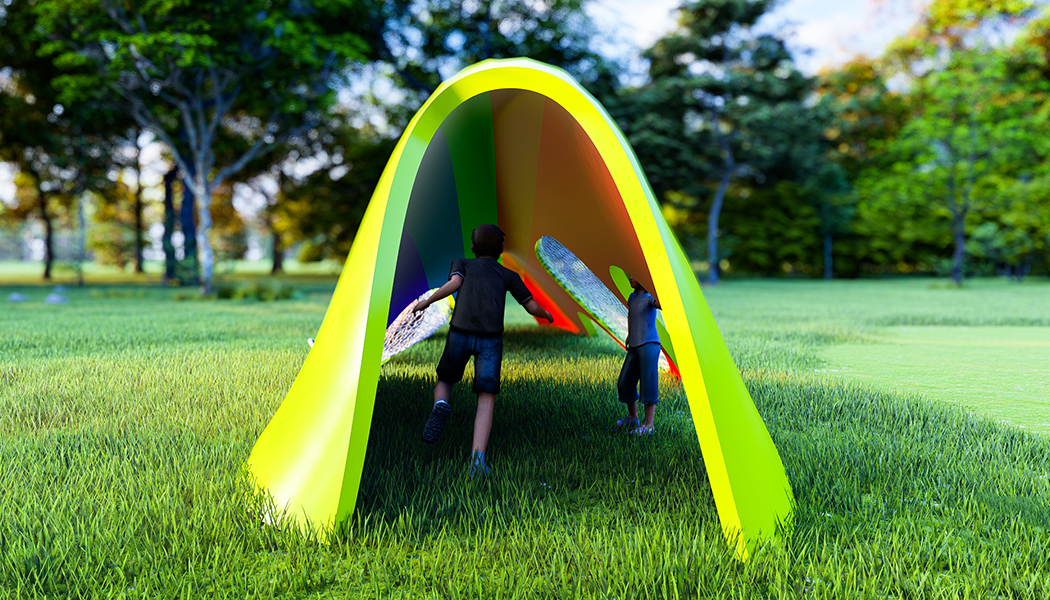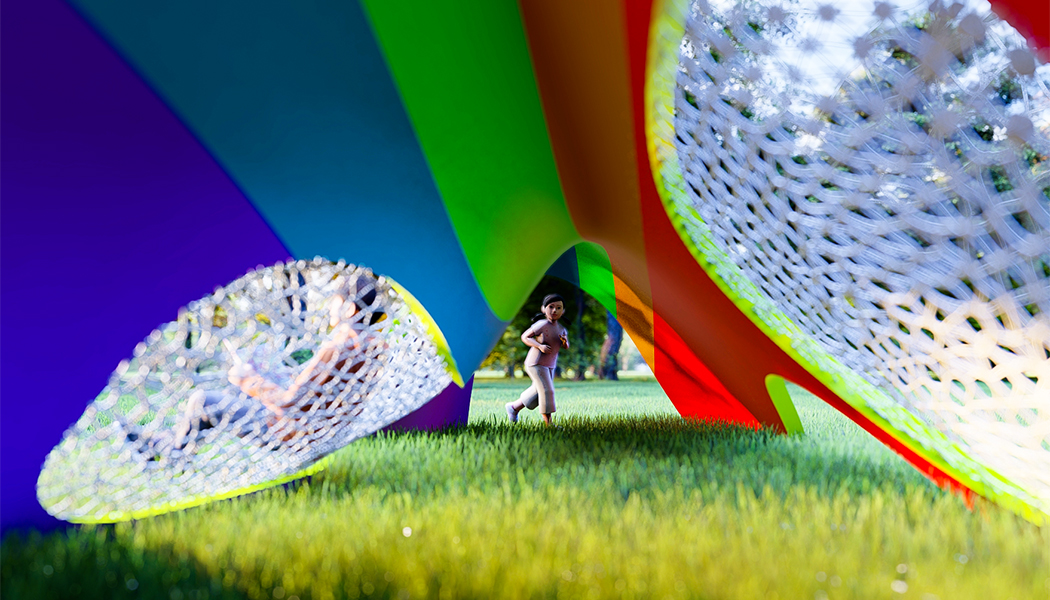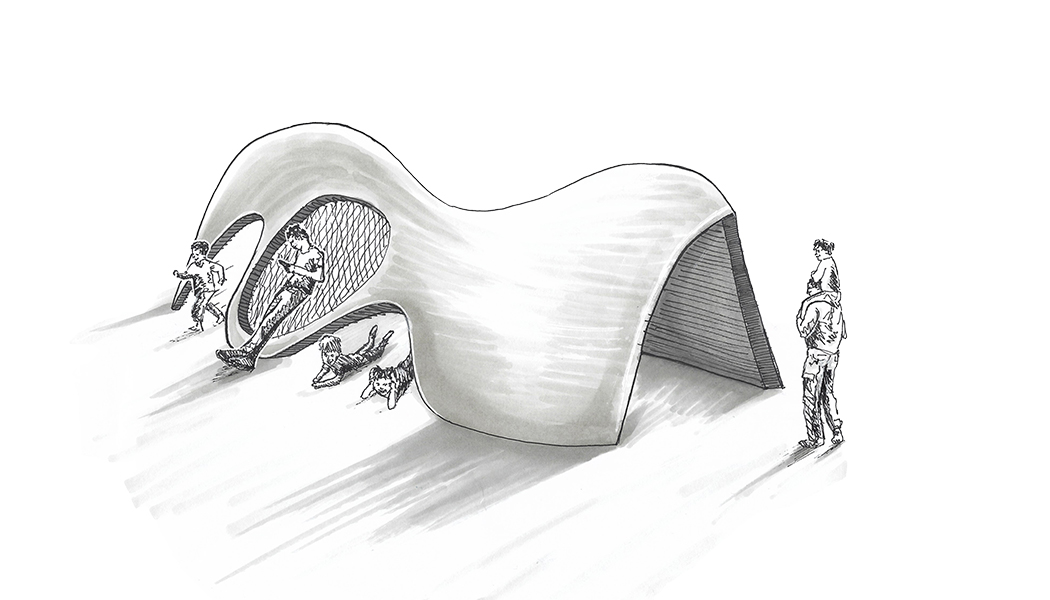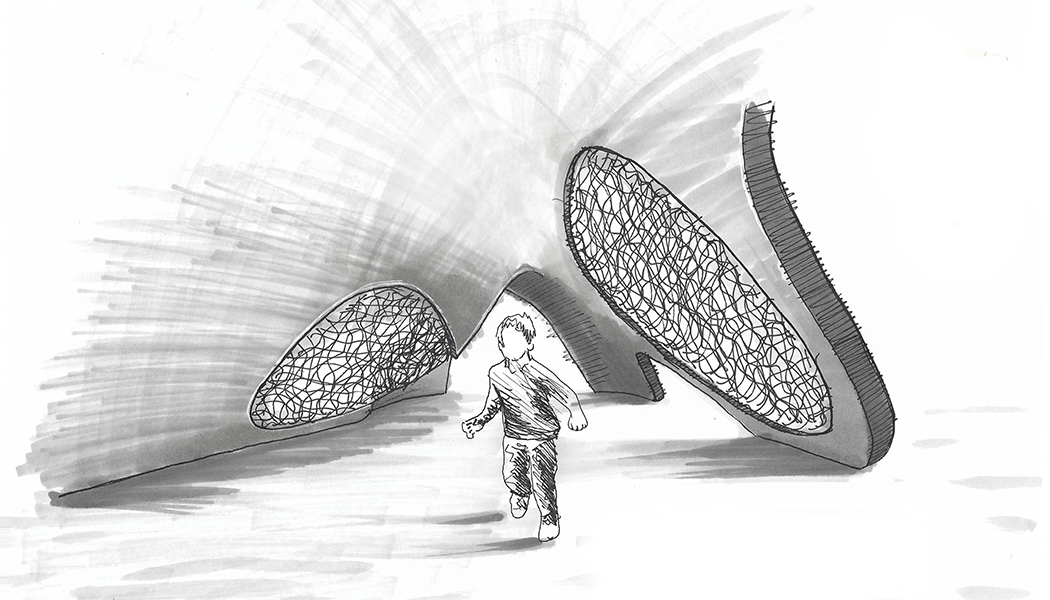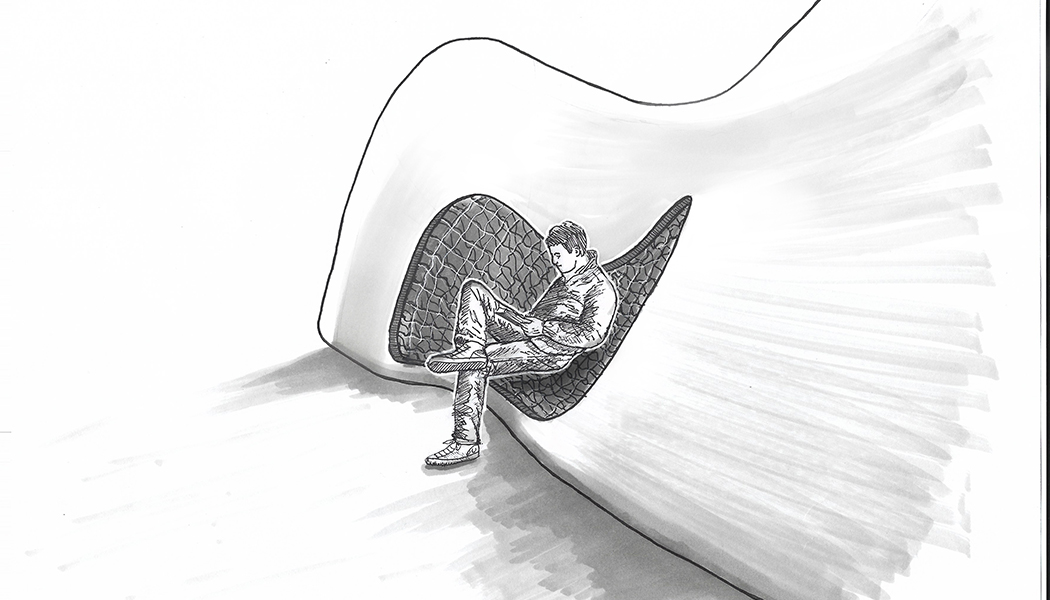 Do you like the projects? Download the images and repost them. Don't forget to tag RUFA!