DESIGNERS: Silvia Andreozzi / Michele Archidiacono / Laura Giuliani
A PLACE TO WORK, A PLACE TO PLAY, ALL IN AN ECOLOGIC WAY.
Labyrinth is formed by different modules with different functions: the middle part is dedicated to kids, while in the outer part you can find some workstations.
Labyrinth is made up of stations, each station is composed of cubes, which are 3D printed with a filament made of PLA plastic.
There are 5 types of cubes with the following characteristics:
– some modules are provided with electricity thanks to photovoltaic panels installed on the top of the cube;
– some modules are meant as vases with different species of plants inside;
– one type includes a speaker to help kids play;
– one type includes an ergonomic seat to work.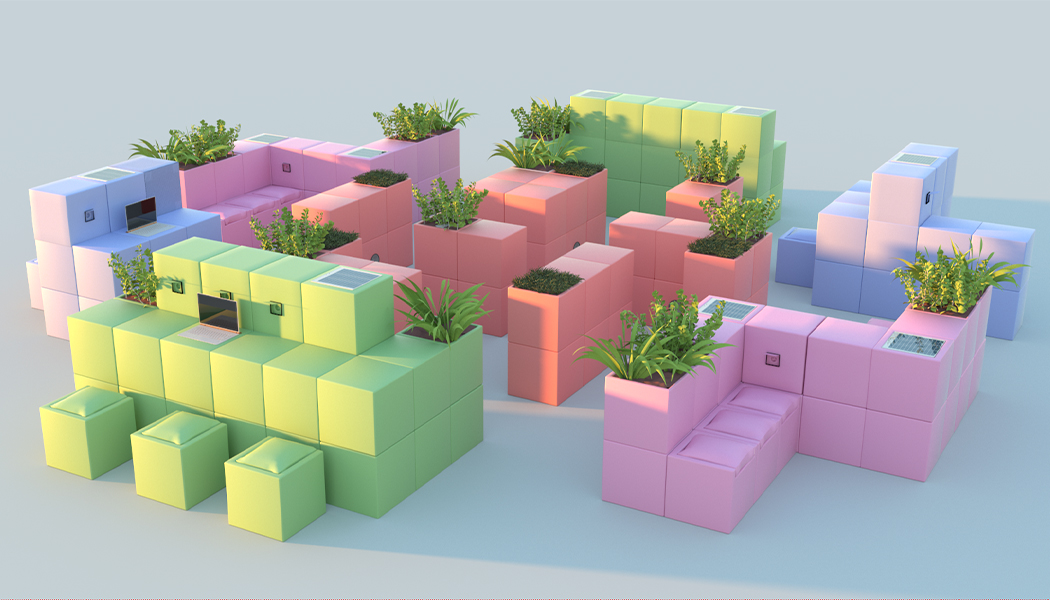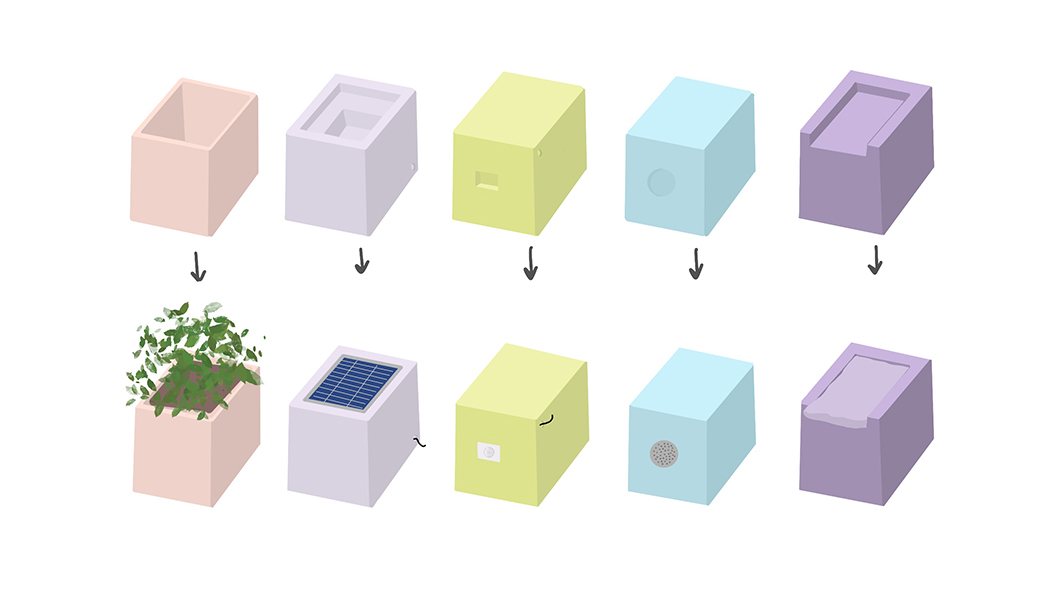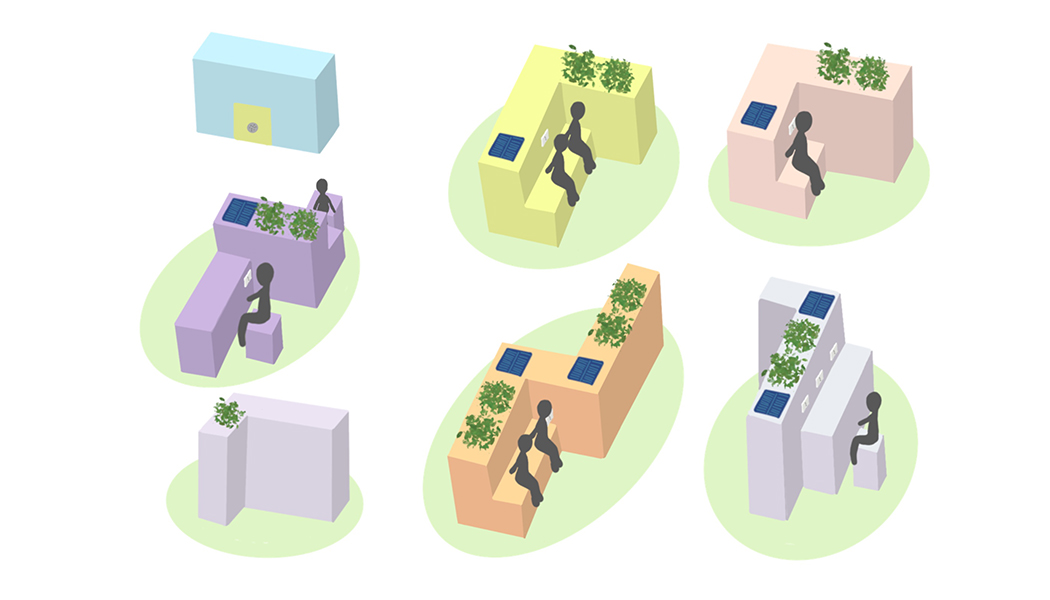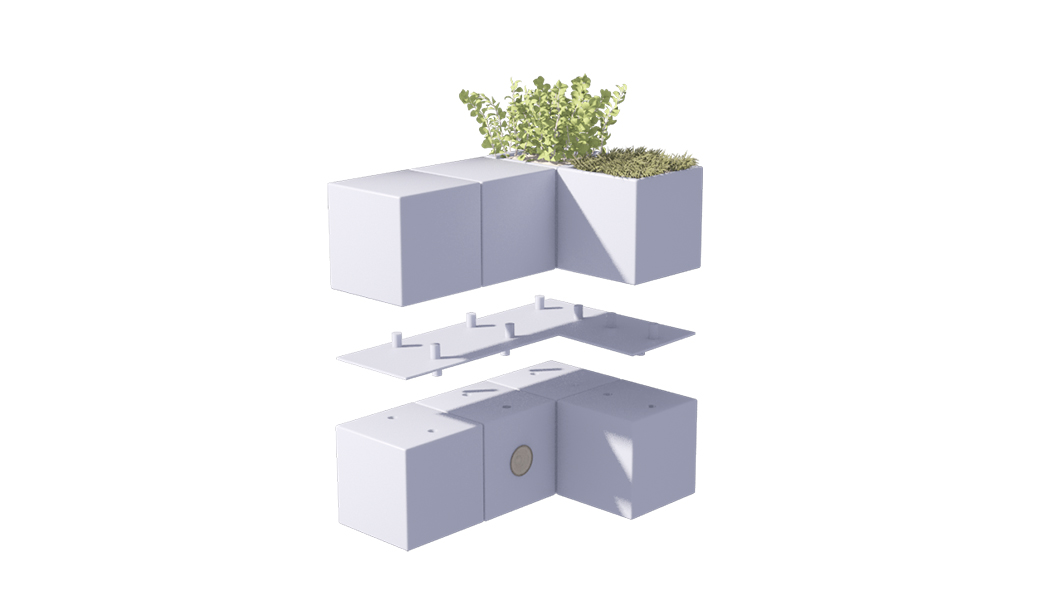 Do you like the projects? Download the images and repost them. Don't forget to tag RUFA!