DESIGNERS: Claudia Fantera / Valentina Frangioli
Look That! is a social furniture structure for outdoor use, which can be placed in any dynamic urban contexts.
It is a modular system with an extremely organic shape and it allows multiple sitting arrangements and it can take on multiple functions. The different seats can adapt to various needs, offering the perfect combination for relaxation, work and meeting in a single location.
The structure is also equipped with solar panels, to charge the electronic devices of the users.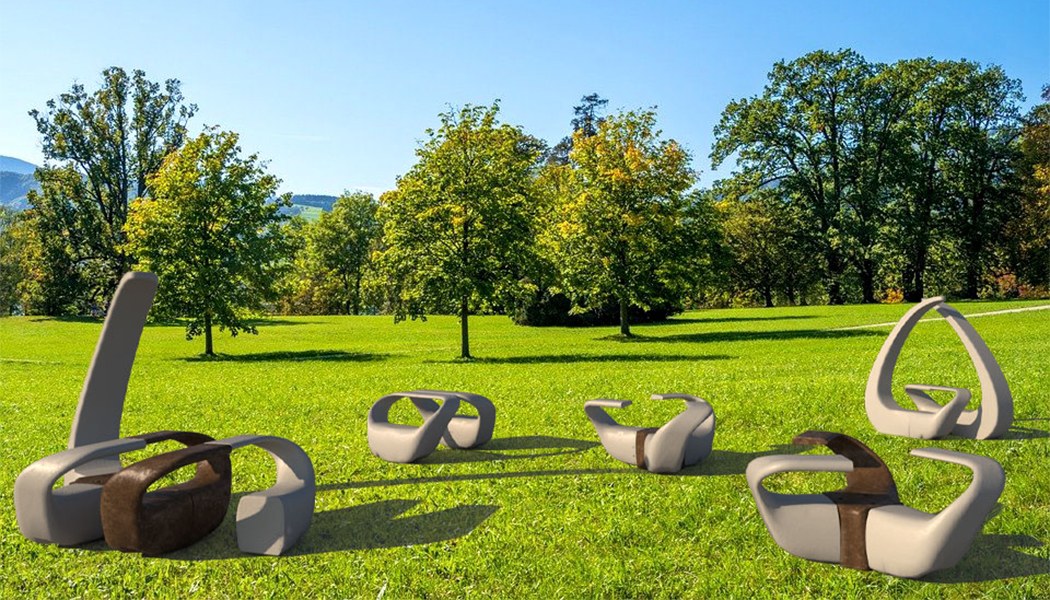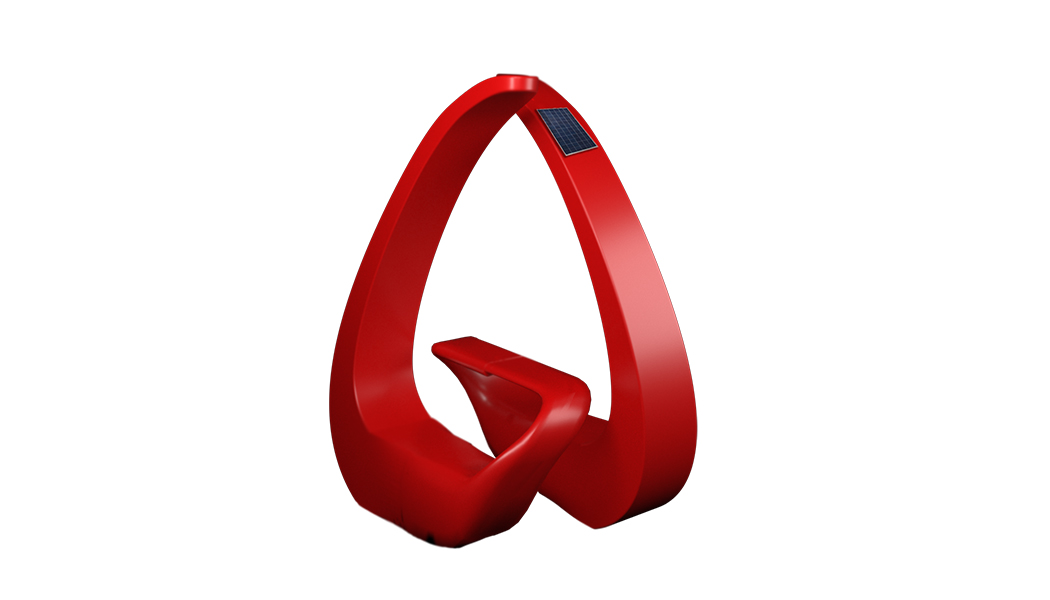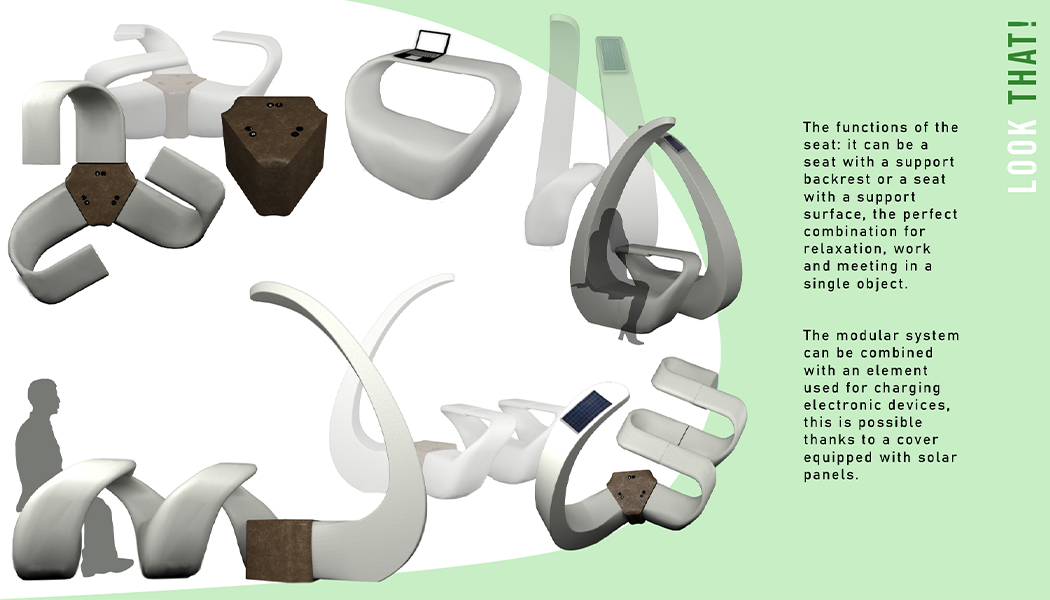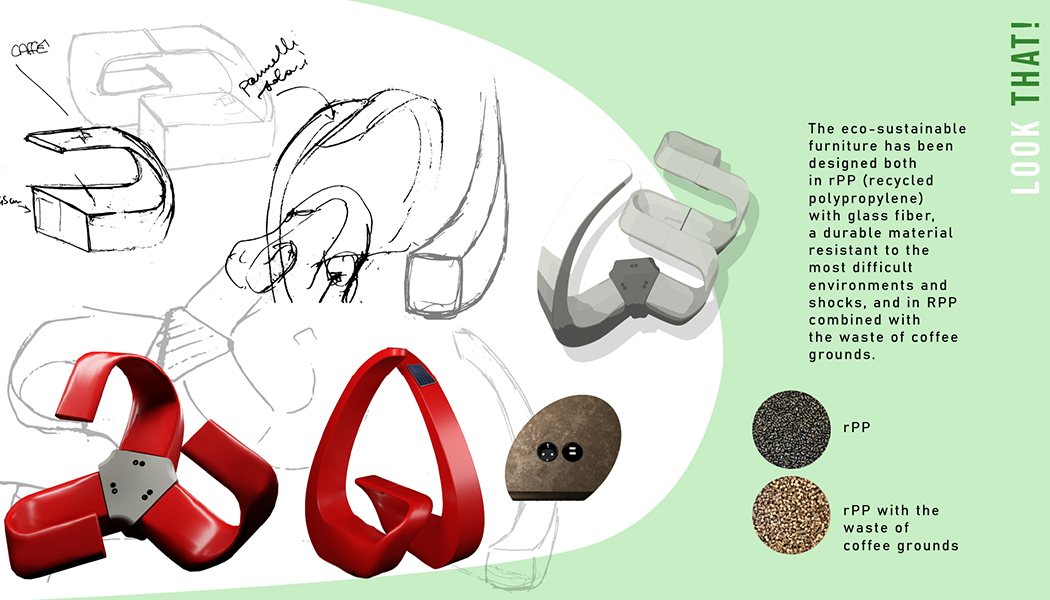 Do you like the projects? Download the images and repost them. Don't forget to tag RUFA!