ARTIST: ALEXANDRA FONGARO
LOCATION: CARDELLI SQUARE
Concept
"Do You Have A Light?" will be painted on a real Fiat 600, a symbol of Italian rebirth. Near Cardelli Square, in Via Tomacelli, the Nazis arrested Guglielmo Gullace. His wife Teresa, pregnant with their sixth child, was killed when she tried to bring him a cigarette. The episode inspired Roberto Rossellini's film "Roma città aperta", starring Anna Magnani. The poppies painted on the windows are reminiscent of those laid on the pavement by the Romans, where Teresa fell. The mirrors show us Rome as it is today, thanks to the sacrifice of those who fought to make it free again.

Photos of the inauguration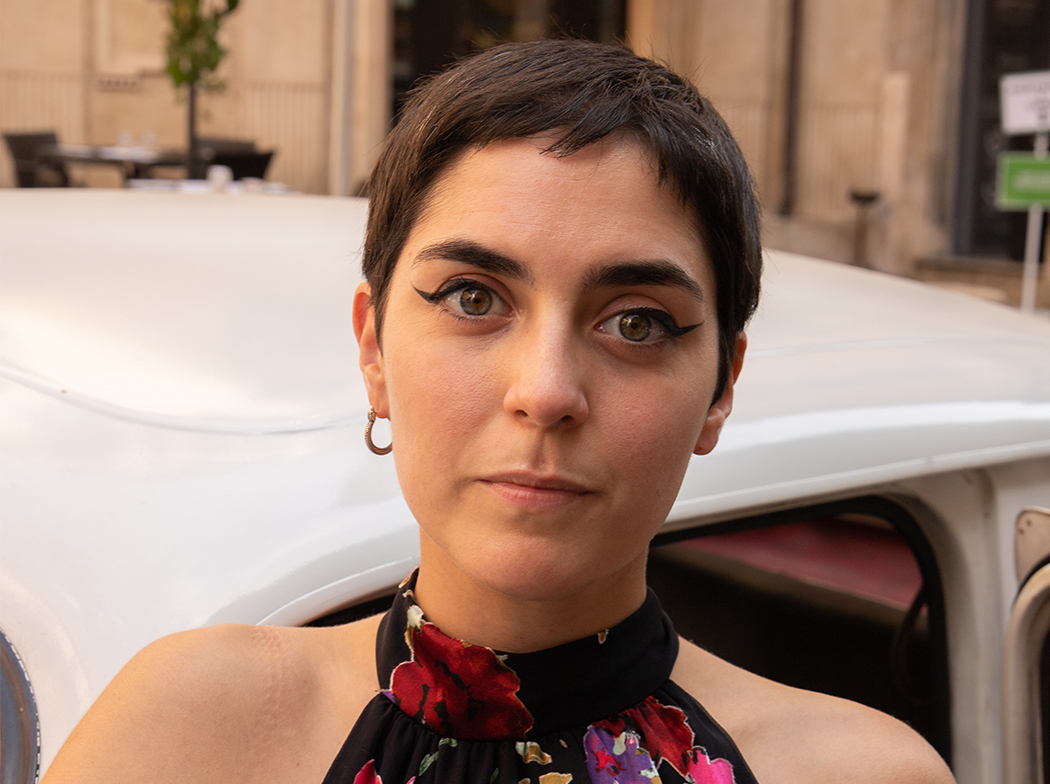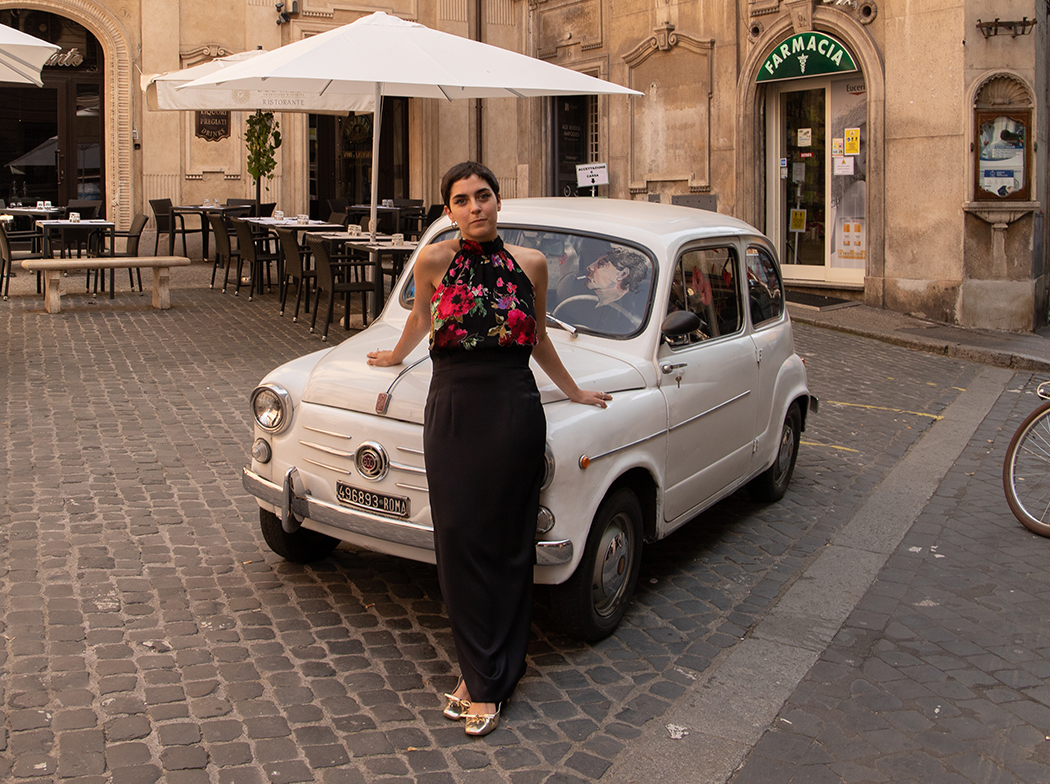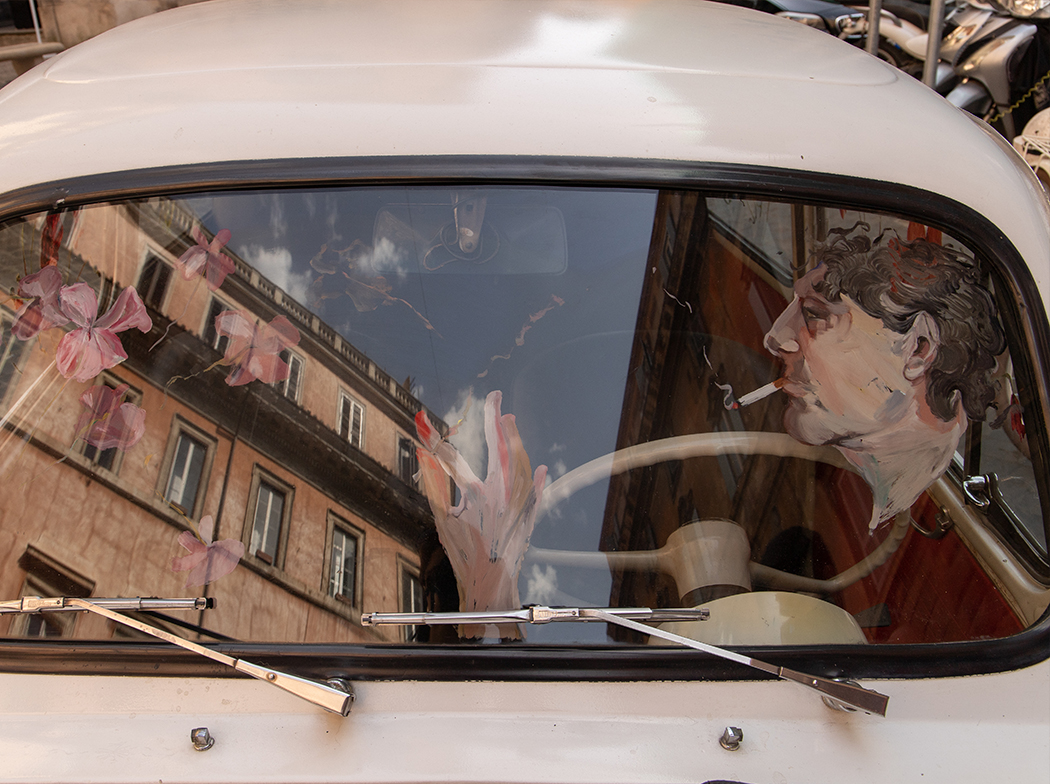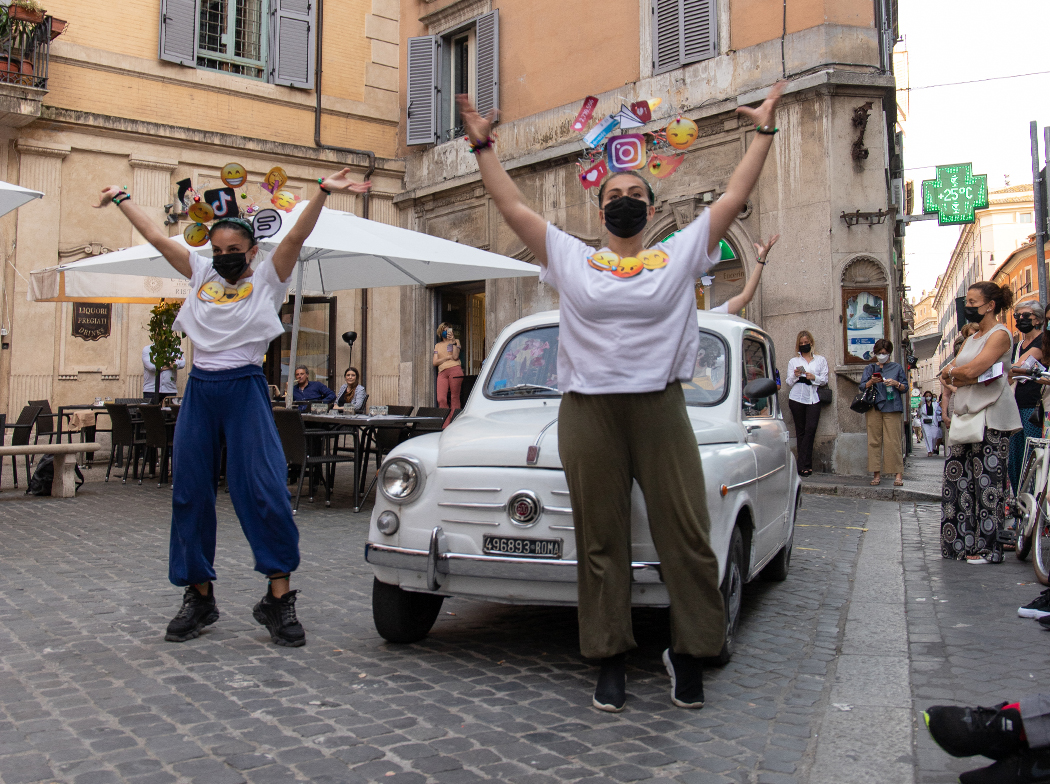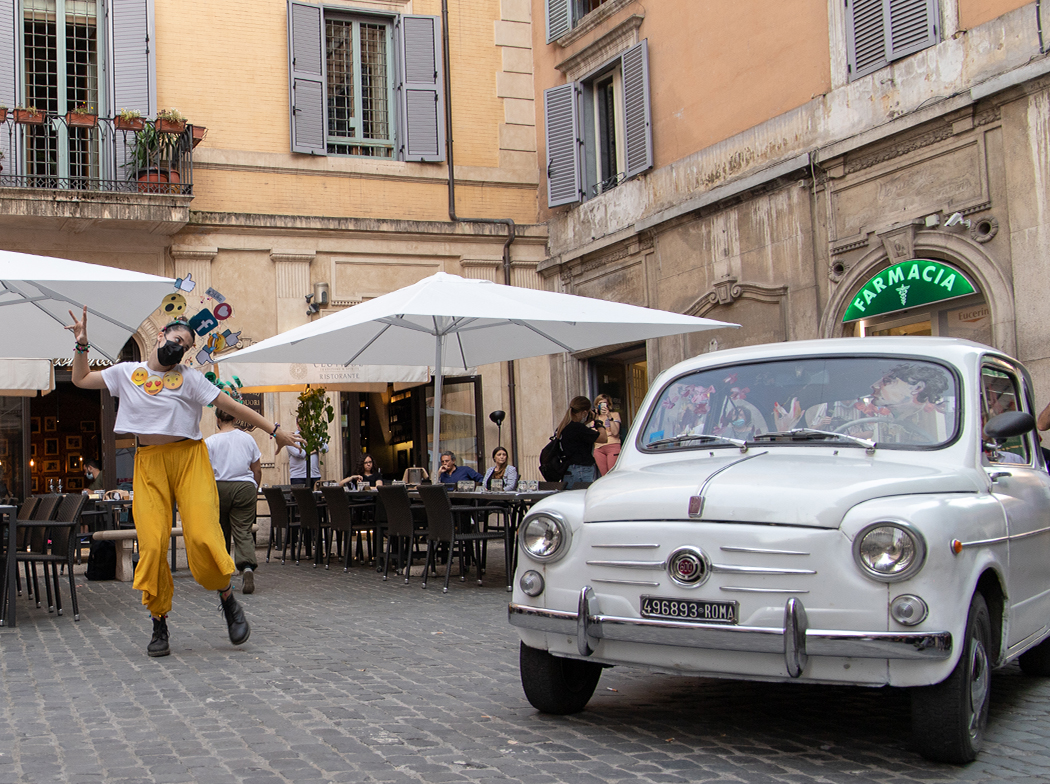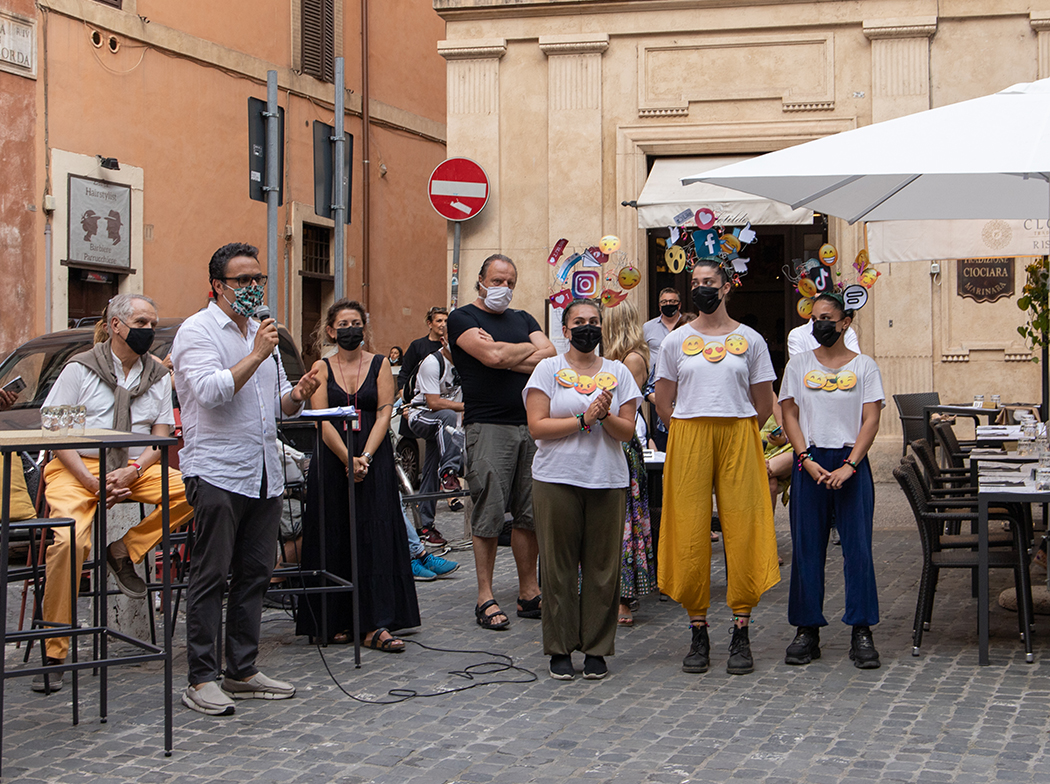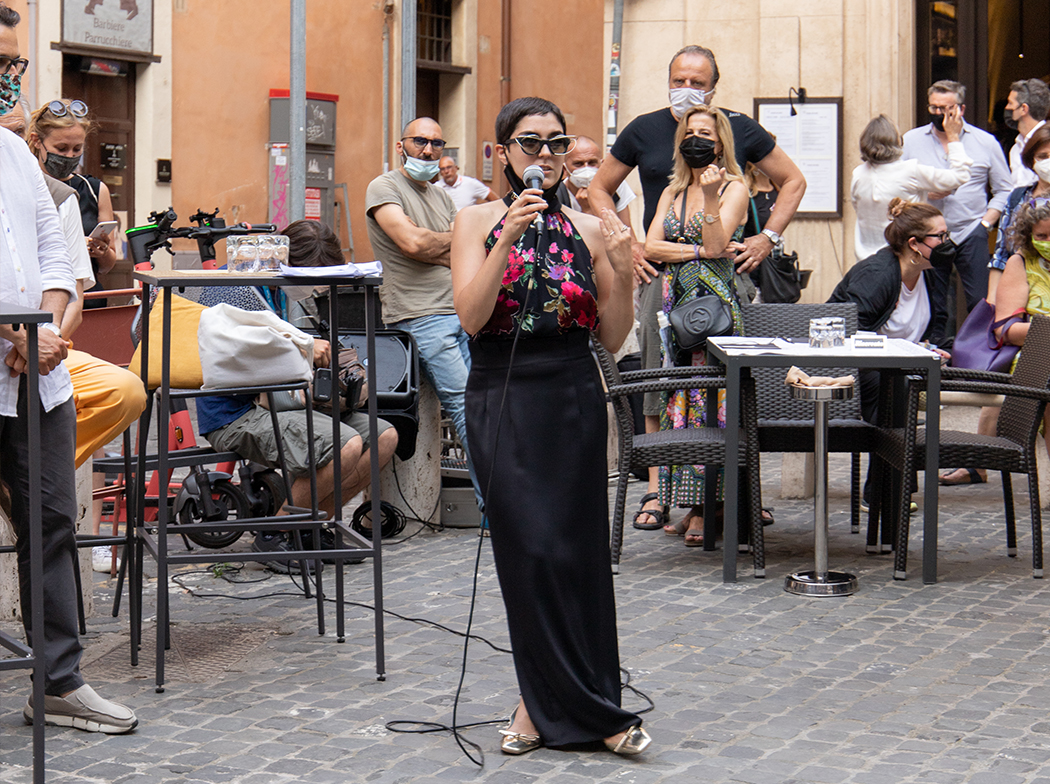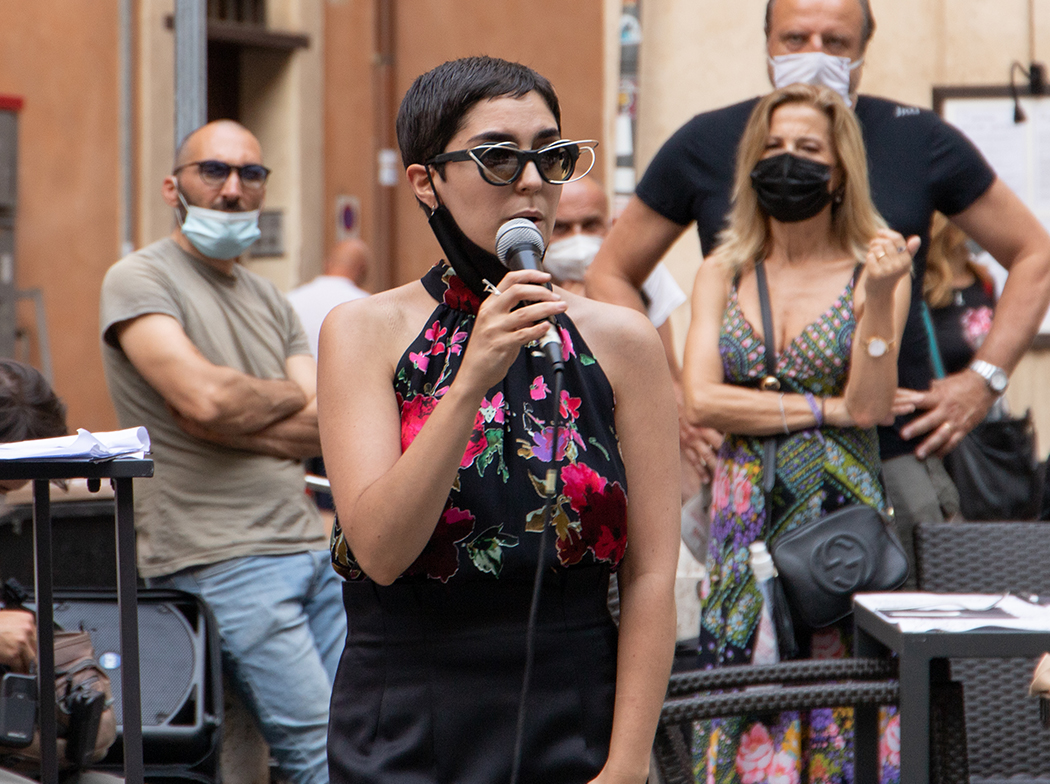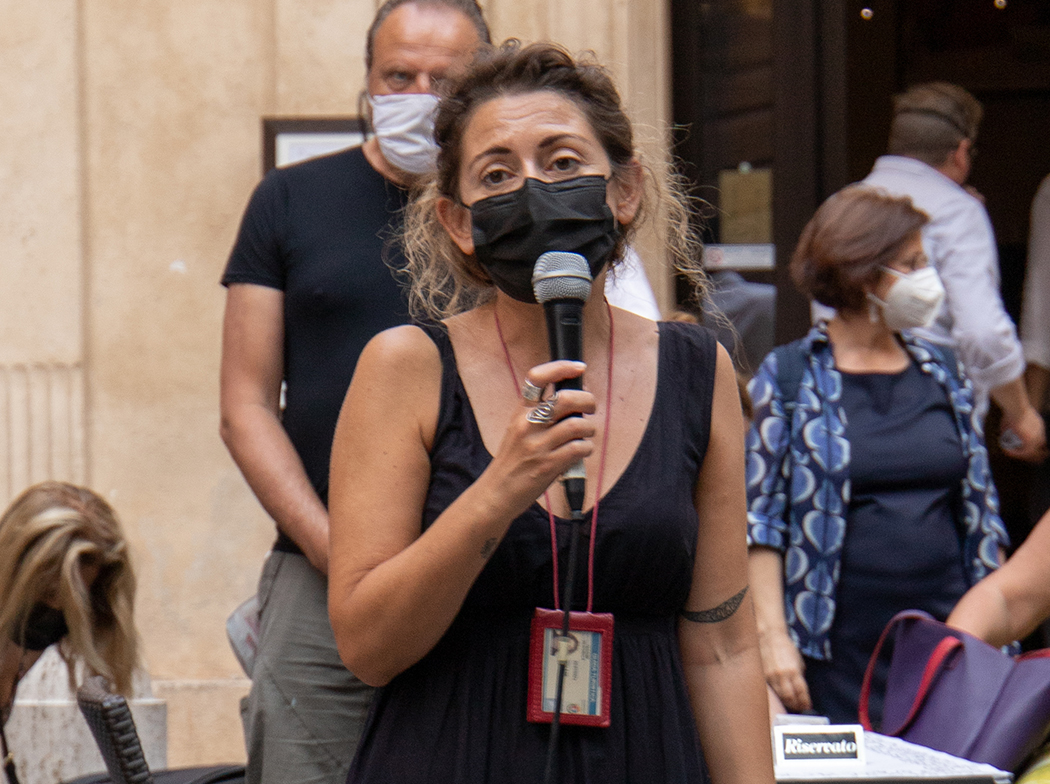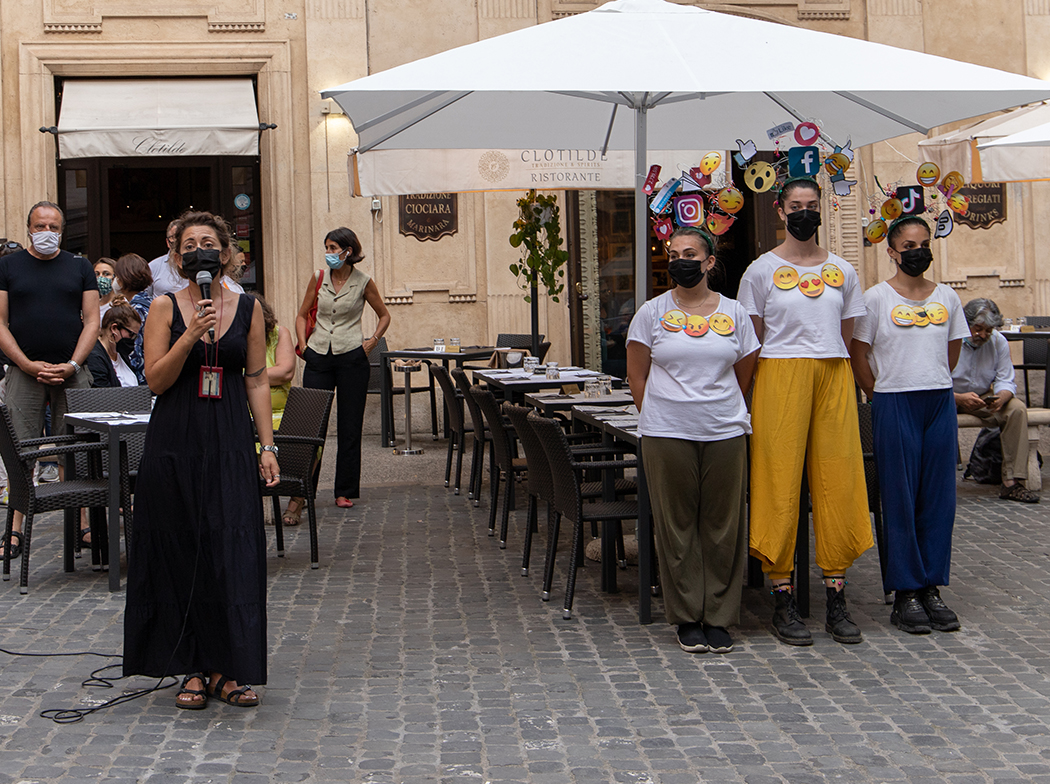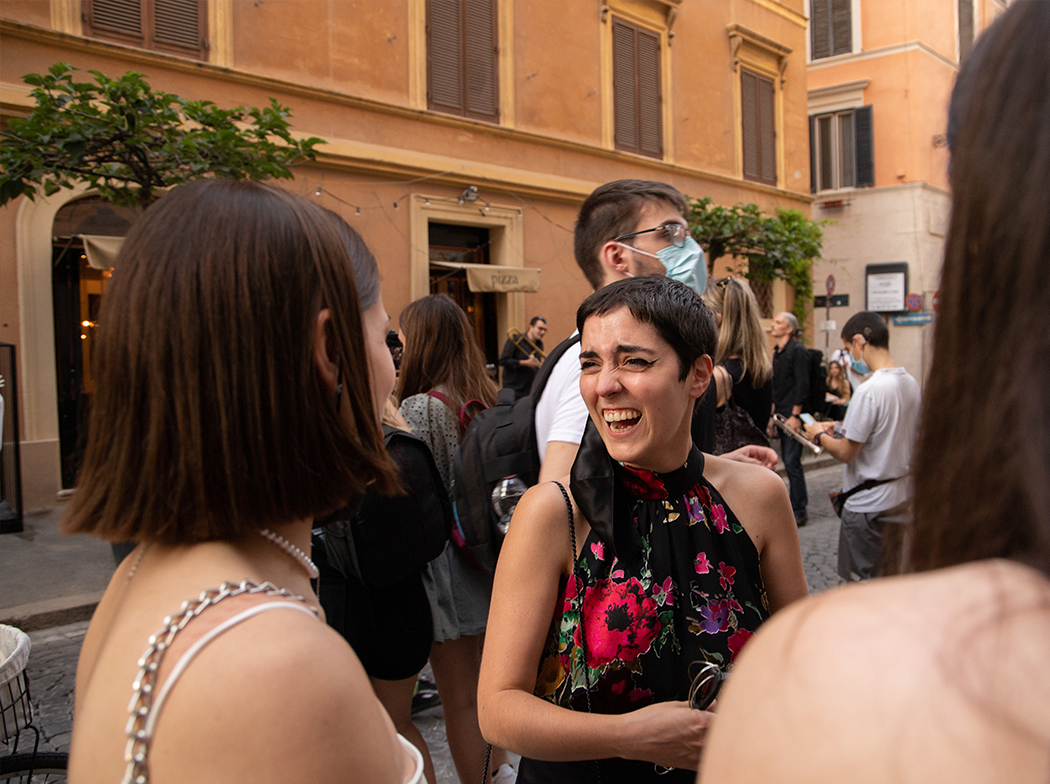 Watch the Making of photos