ARGONauti is an exhibition of 8 projects designed by Light Design students from RUFA's BA program in Design.
The objective of the course was to design a versatile lamp or lighting system suitable for different applications using cold cathode technology for the light body, either singly or in combination with other technologies.
The project was carried out in collaboration with Antrox, a company based in Ancona, Marche, which specializes in unique lighting solutions with cold cathode and LED lamps for architectural projects and interior spaces.
Cold cathode lamps have a long history and have been on the market since the 20th century.
Their use for the first fluorescent store signs is the reason why Paris was given the nickname 'La ville lumière,' or 'The City of Lights.'
They later became particularly famous for the artworks made by Lucio Fontana with his 'Spatial Environments.' And Las Vegas itself owes at least part of its fame to the 15,000 km of neon lights that cover it.
This is a highly artisanal production technology, and so it has remained even after 120 years. Indeed, great skill is still required to bend glass tubes and load them with the right mixtures of ARGON (white light) and NEON (red light) gas.
For this reason, and because of the high cost of implementation, it has always remained a solution for a niche of custom-made installations and very rarely for large-scale mass products.
This light design project allowed RUFA's students to professionally approach a very special technology, which is characterized by numerous advantages, and few critical issues. The students also had the opportunity to visit the company and directly observe the production process of cold cathode lamps. The light bodies of their projects, now on display, were then made by the Antrox company itself in synergy with the students.
These projects were made under the supervision of the designer Ely Rozenberg, RUFA's lecturer for the course in Light design.
The projects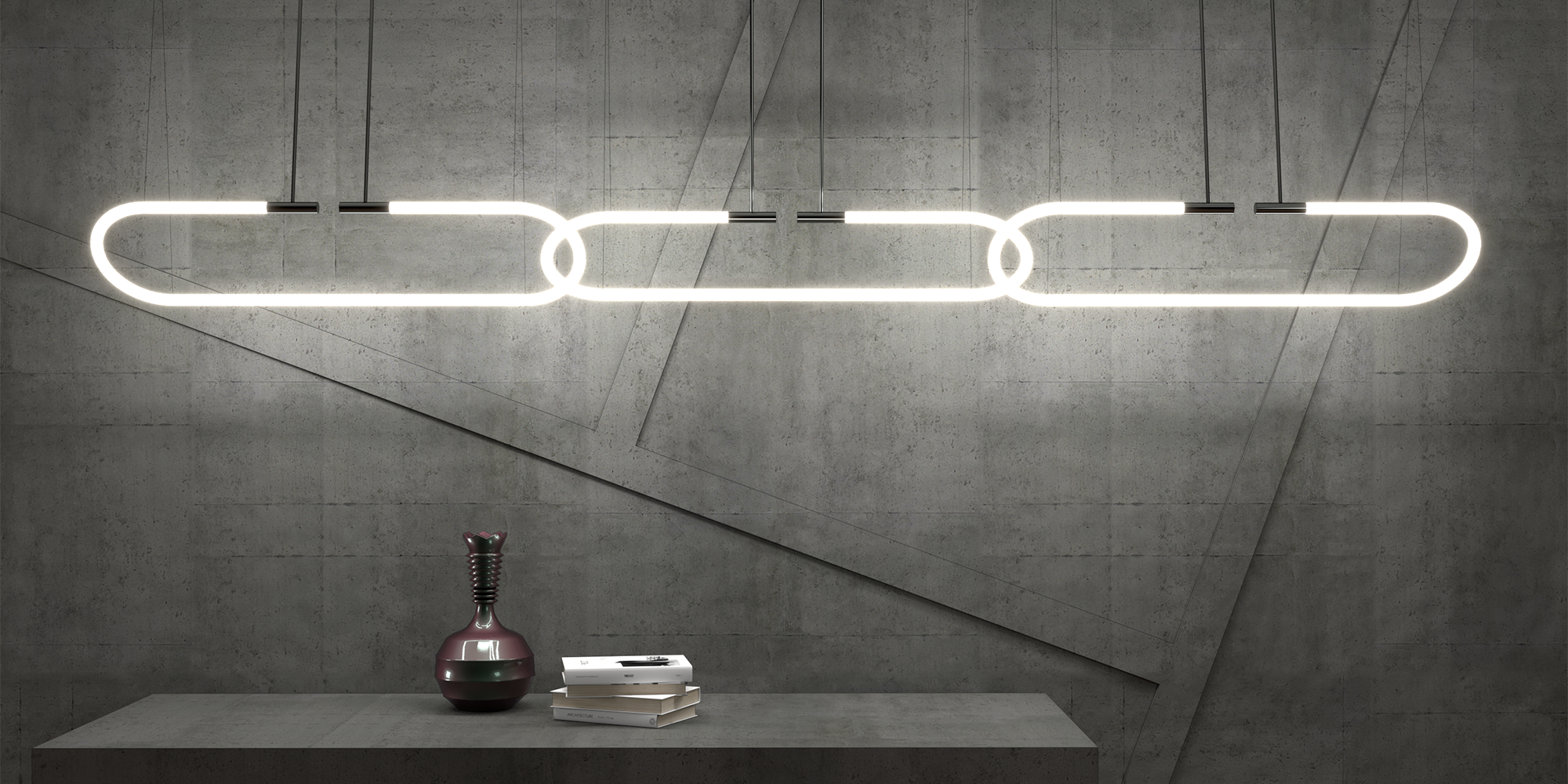 CHAIN – Daniele Fini
Decorative suspension lamp made of metal and glass with cold cathode technology. Modular chain shape able to create infinite combinations.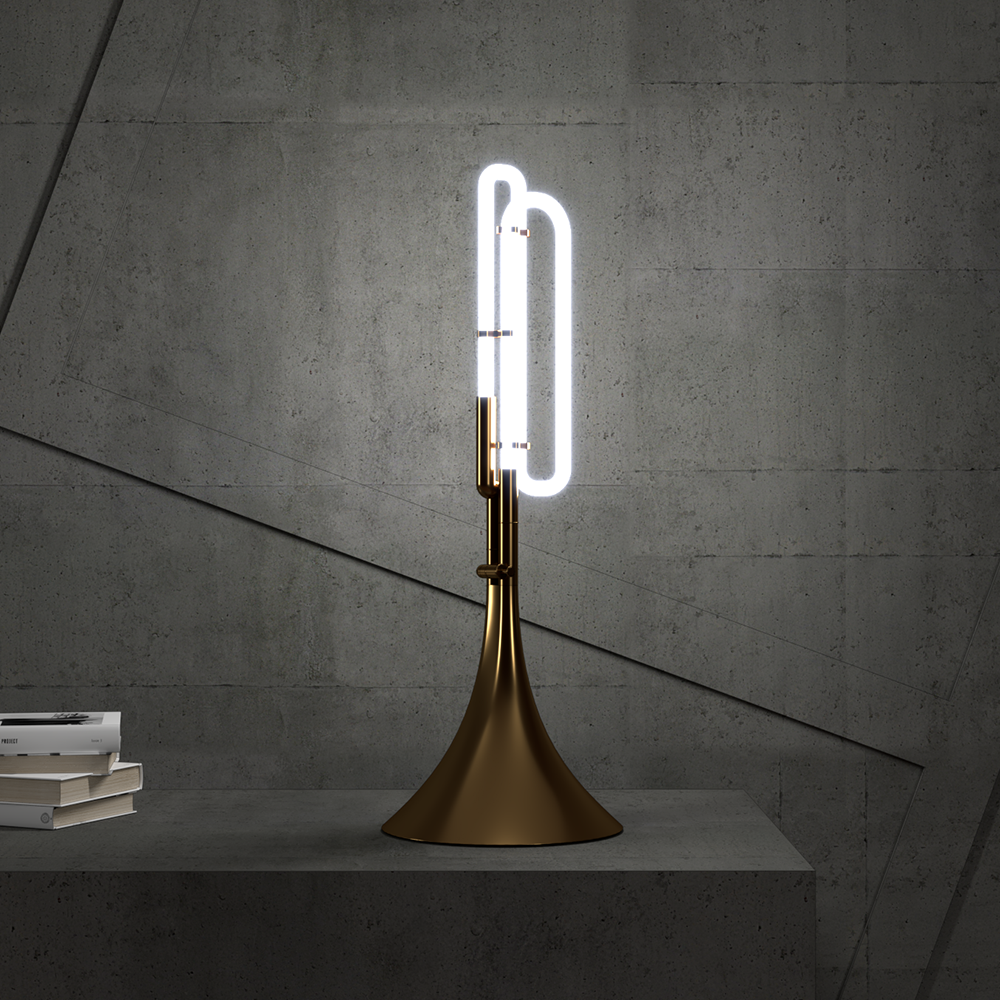 DAZZ – Caner Ufuk Yapali
Decorative table lamp made of stainless steel in the shape of a trumpet with brushed gold finish and plexiglass supports with cold cathode technology.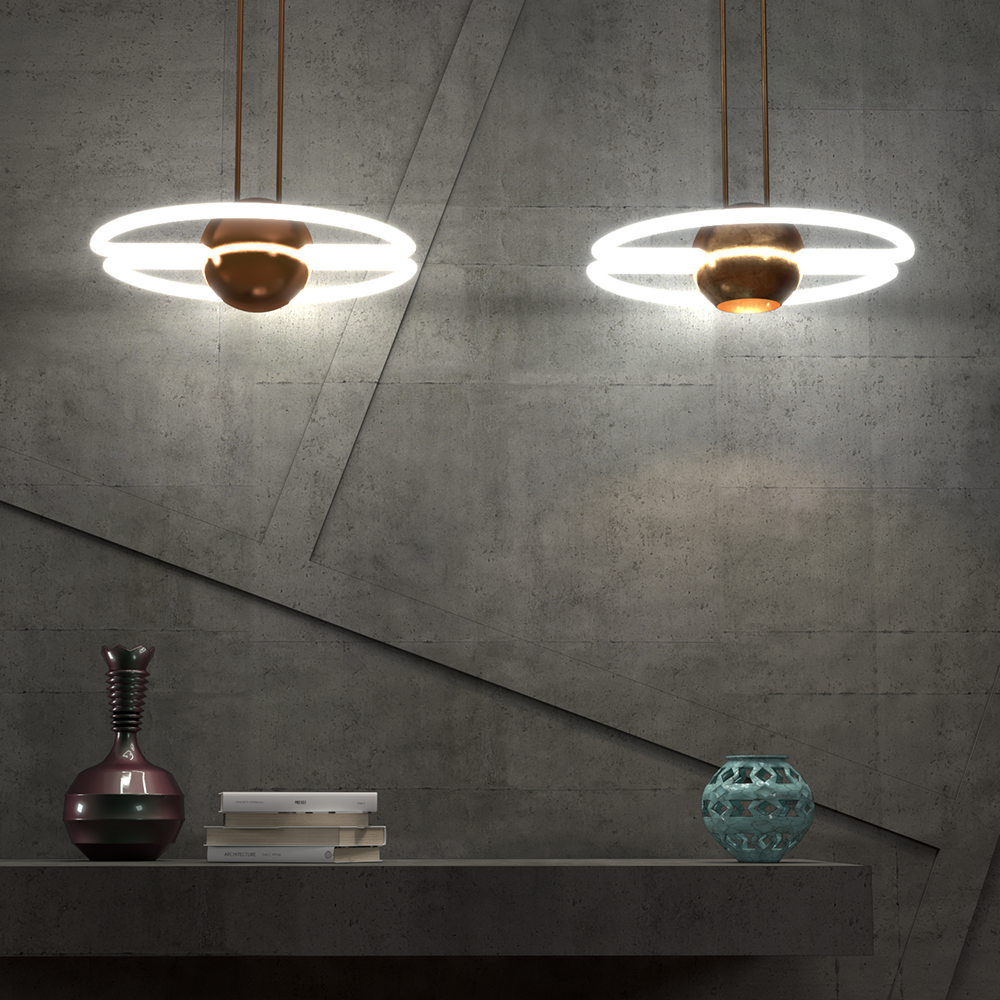 HORUS – Simone Anticoli
Suspension lamp combining cold cathode and LED technology, inspired by the eye of the Egyptian deity Horus and representing health and vigor.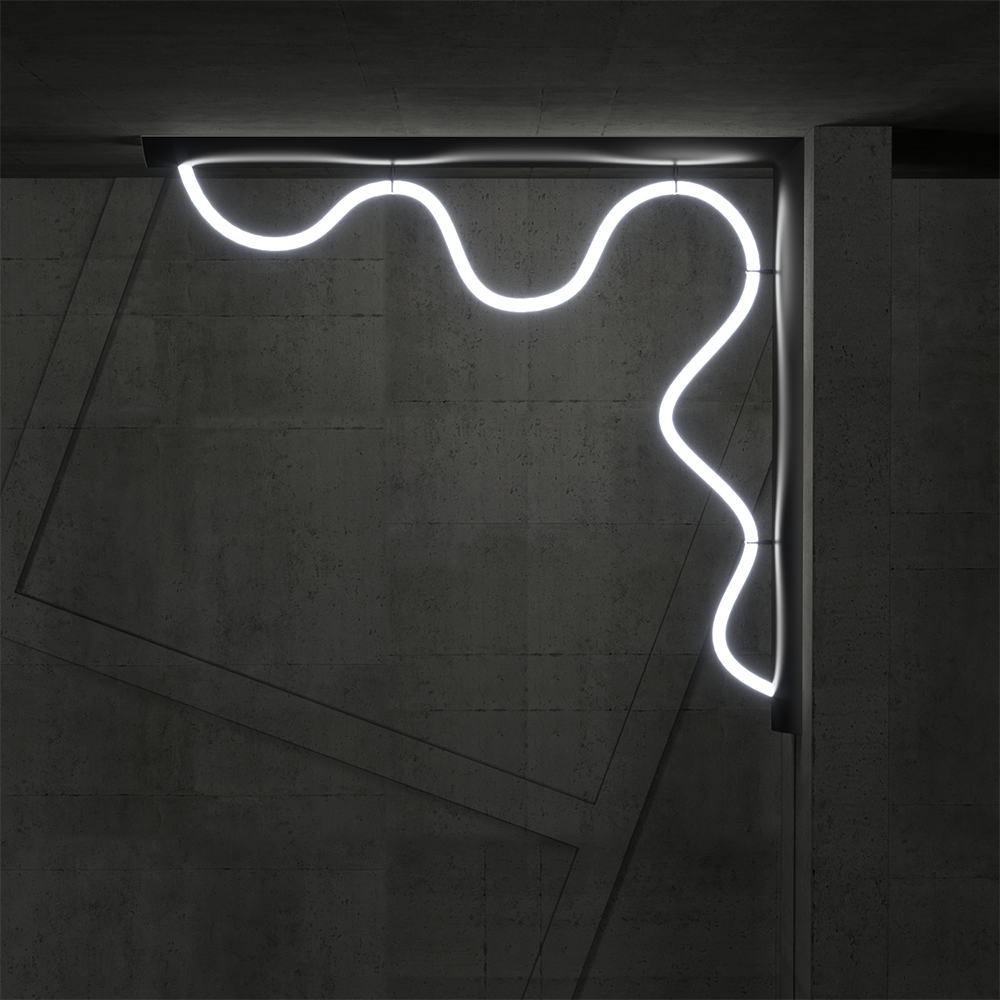 LIGHT BEAM – Laura Giuliani
Right-angle lamp with enameled iron frame and wave-shaped cold cathode. Can be used singularly or as a modular system.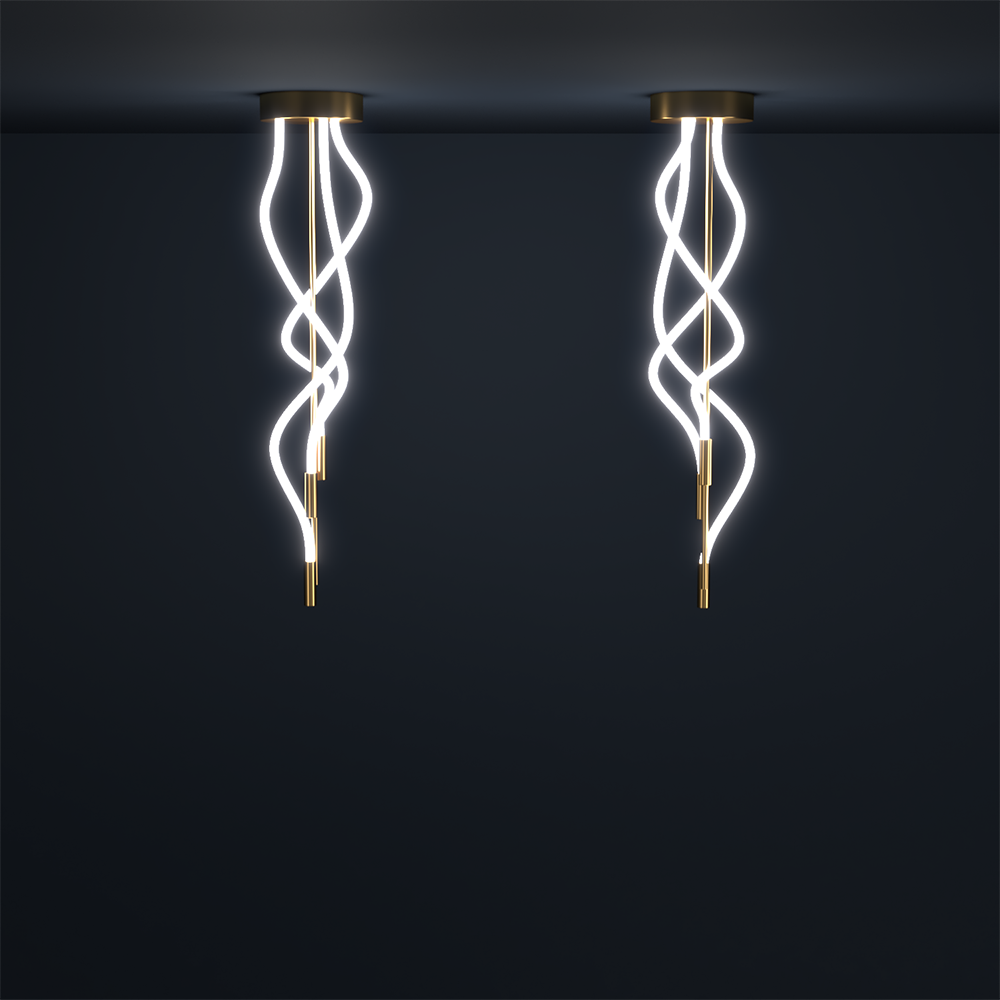 TWIST – Valentina Frangioli
Suspension or table lamp with metal rosette with bronze or brass finish and interwoven cold cathode tubes.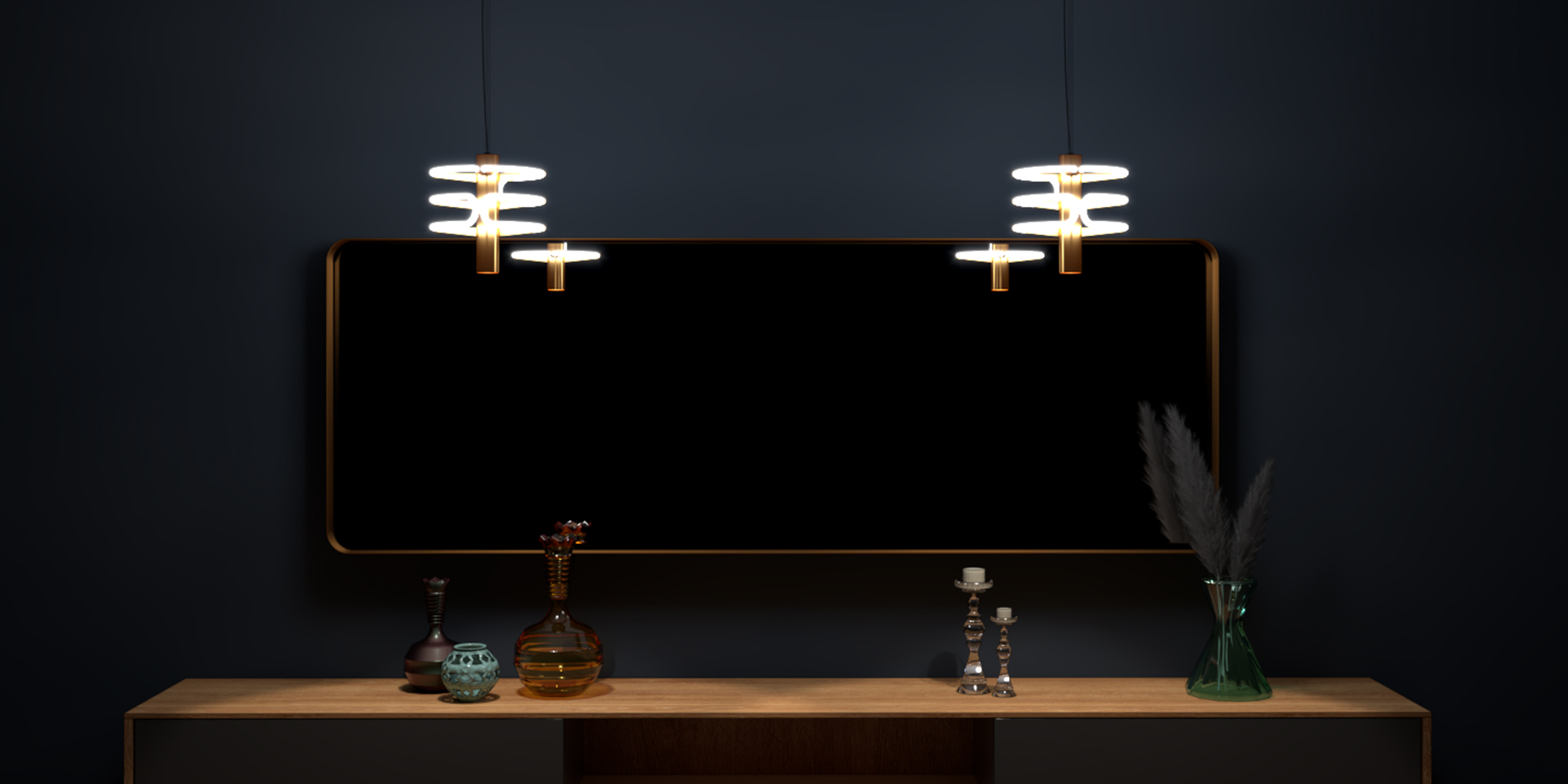 LIGHT IT UP – Claudia Fantera
Variable-height suspension lamp with metal rosette and components, which combines cold cathode and LED technology.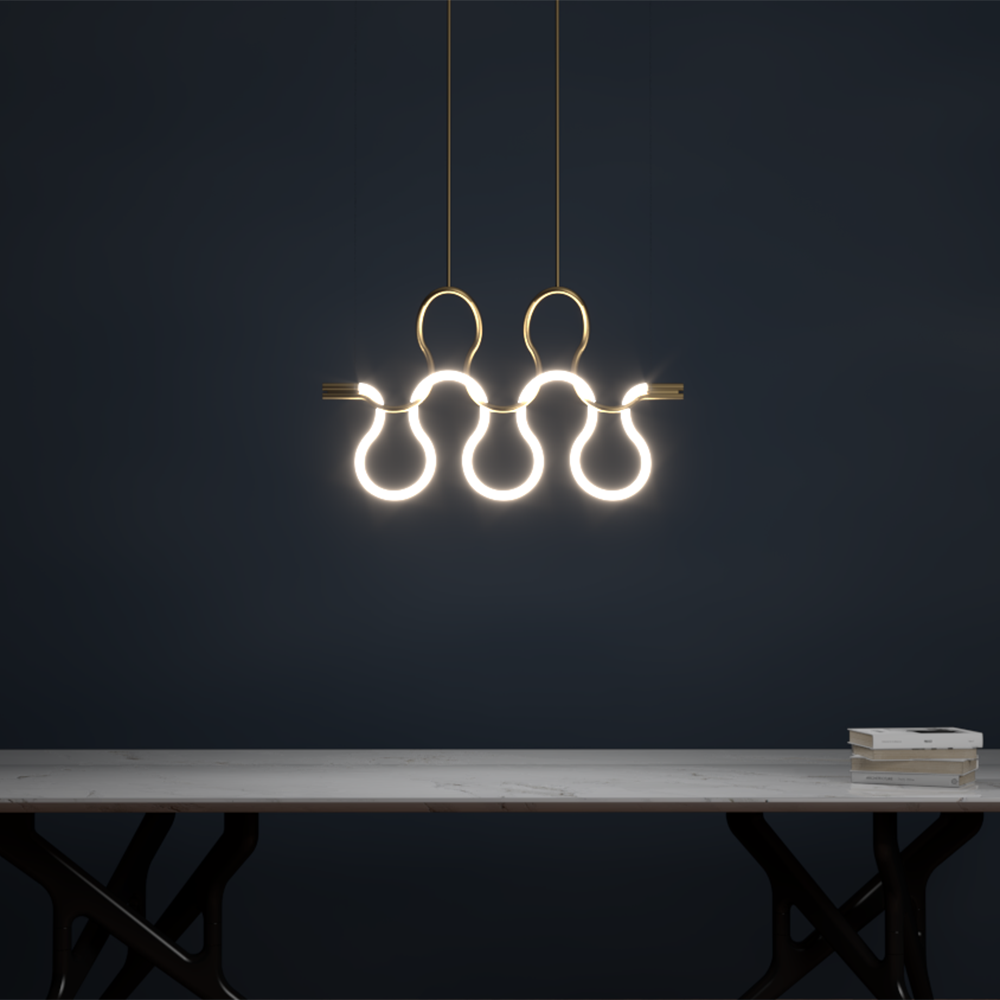 WEAVI – Chiara Giacchino
Decorative suspension lamp that knits a brass-finished metal tube with a cold cathode, creating the effect of interwoven stitches.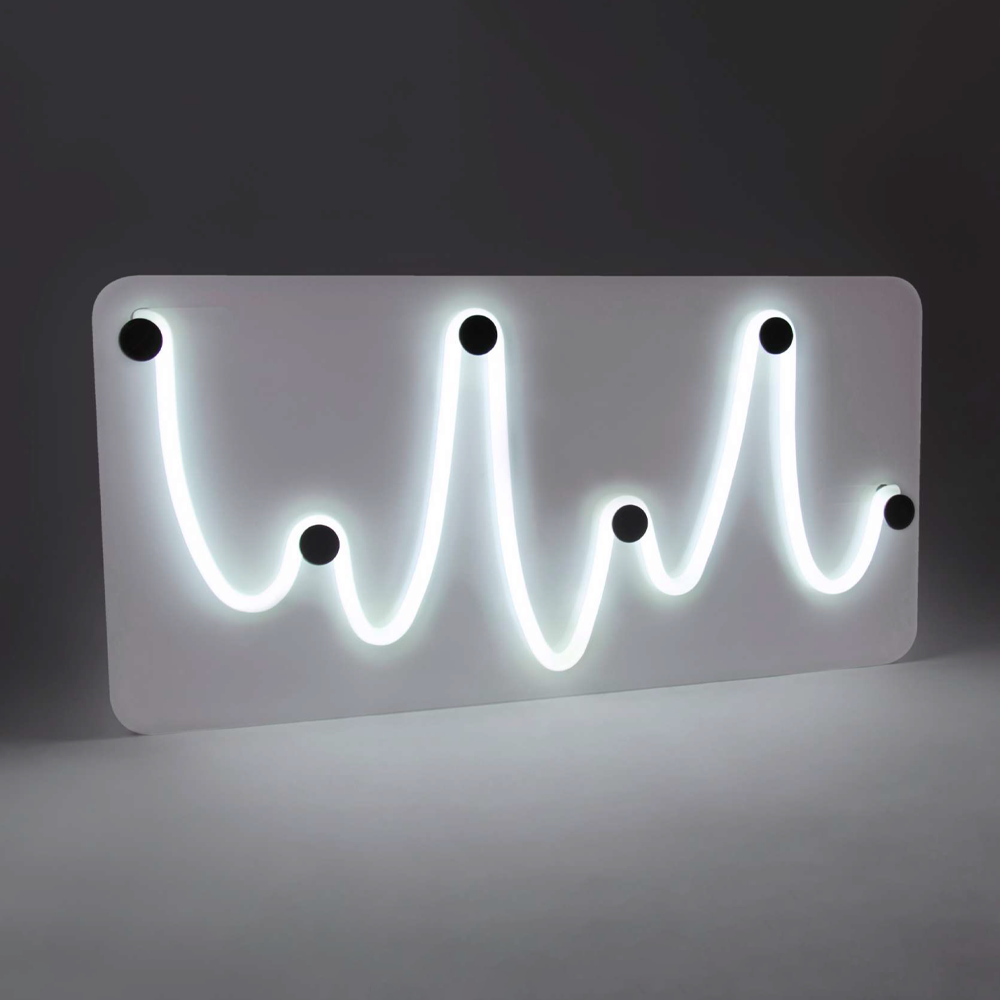 FEEBLE – Matteo Are
Wall lamp with plexiglass frame and aluminum supports, with cold cathode technology that plays on the theme of gravity.