Techniques and secrets of advertising writing.
Copywriting – or advertising writing – is the discipline of anticipating the future using intelligence, culture, persuasion and acumen.
This course is aimed at those who wish to become professional communicators, conscious contemporary actors able to design communication platforms also from the point of view of conceptual and linguistic positioning.
Copywriting is the conscious use of language aimed at creating consensus, persuasion, affiliation, affection and loyalty towards a brand, a concept, a commercial initiative. Copywriting is a formidable generator of culture: it unmasks and overcomes social, cultural and gender stereotypes, fabricating new references in the product/consumer relationship.
At the end of the course, a certificate of attendance will be issued, based on attendance at at least 8 of the 10 lectures, for a possible recognition of 2 ECTS.

For information about the course please fill in the form and we will contact you.
.

Course type: group session – in-person
Participants: Max 12
Start/end of the course: 7 March – 12 May 2022
Registration deadline: 5 March 2022
Frequency: Weekly
Duration: 10 lessons – total 30 hours
Cost: € 390,00* euro
Requirements/supporting materials: perfect knowledge of the Italian language
Language: Italian
Lecturer: Alessandra Giacomelli
Location: RUFA – Via Benaco 2 – Aula B07 – Roma
*to be paid in a single instalment at the time of enrolment. It is possible to finance the enrolment fee in 6 or 12 instalments without interest through a credit institution that has an agreement with RUFA.

Thursday: 5pm – 8pm
March: 17/24/31
April: 7/14/21/28
May: 5/12/19
The calendar is subject to change.
Course objectives:
this is a theoretical/practical course that imparts a sound knowledge of the theory and practice of Copywriting to adult students already familiar with writing and elements of marketing. The Course is divided into 3 macro operational areas: 1. The basics. Theoretical/practical rudiments. Through exercises to be carried out and reviewed in class, students learn to understand what it means to write for advertising. In this phase we work with the classic ad, text hierarchies, the creation of concepts that become messages. 2. Structure. Handling the tools of the trade. Understanding the brief. Making sense of the brief. Mastering formats. In this phase you work through the creation of specific media such as the leaflet, naming, radio, SMS, admissions, dynamics, P.O.P., testimonial, gadgets, packaging. 3. Security. Combining technique with creativity. The final phase of the course is concerned with wide media and audiences. It works with B2B, B2C, DEM, web, social.
Bibliography:
1. Testa, Annamaria. La parola immaginata.
Pratiche Editrice. 1988, Parma.
2. Roman, Kenneth/Maas, Jane. Come fare pubblicità .
With a preface by David Ogilvy. BUR. 1990.
3. Della Valle, Valeria/Patota, Giuseppe. Piuttosto che. Le cose da non dire, gli errori da non fare.
Sperling & Kupfer. 2013.
4. Séguéla, Jacques. Non dite a mia madre che faccio il pubblicitario… Lei mi crede pianista in un bordello.
Lupetti & Co. 1987 Milano
5. Marini, Lorenzo. Questo libro non ha titolo perché è scritto da un art director.
Lupetti & Co. 1992 Milano
6. Arden, Paul. It's not how good you are, it's how good you want to be.
Phaidon. 2003. London
7. Scibilia, Salvo. Creatività
Lupetti. 2004, Milano
Alessandra Giacomelli specialises in advertising, conceptual strategy and narrative line identification and has been working as a copywriter for 32 years. After graduating in Advertising/Copywriting she worked as a Copywriter in several advertising agencies and then as a freelancer. Since 2011 she has been teaching Copywriting at RUFA.
Discover more

RUFA students: 10%
University students: 5% (upon presentation of the university registration booklet)
Course package: If you have signed up for two or more courses, you are eligible for a 10% discount on any courses purchased after the first one.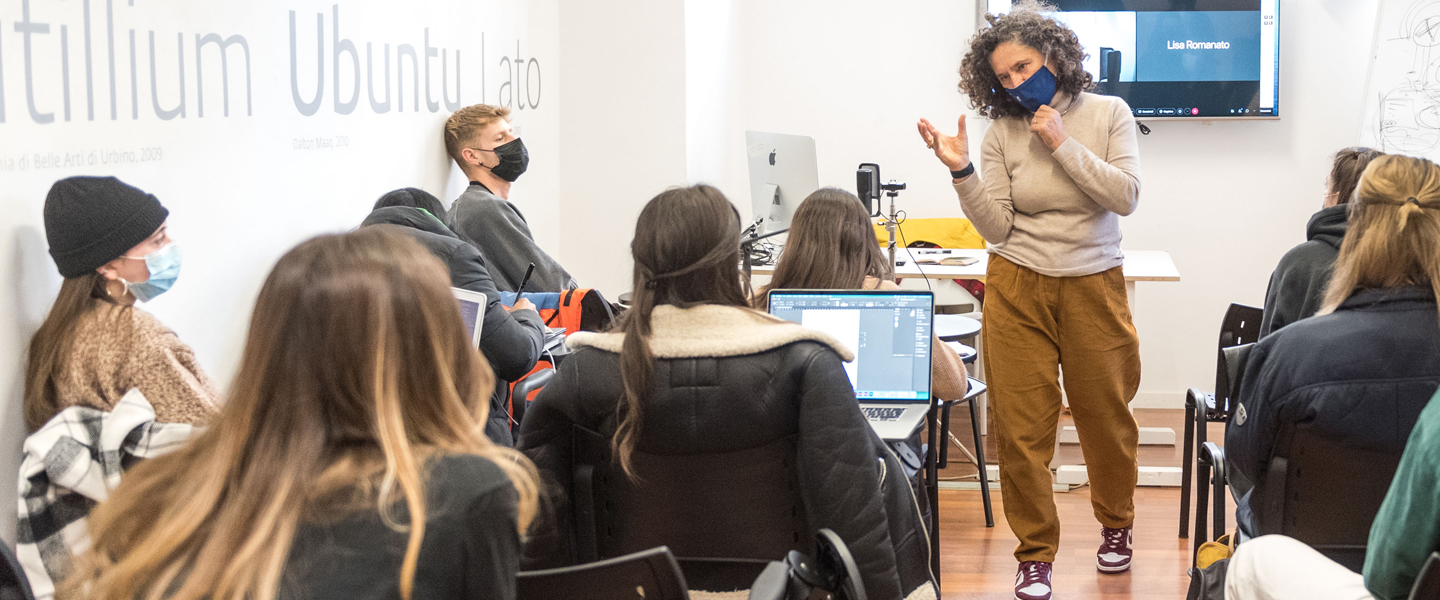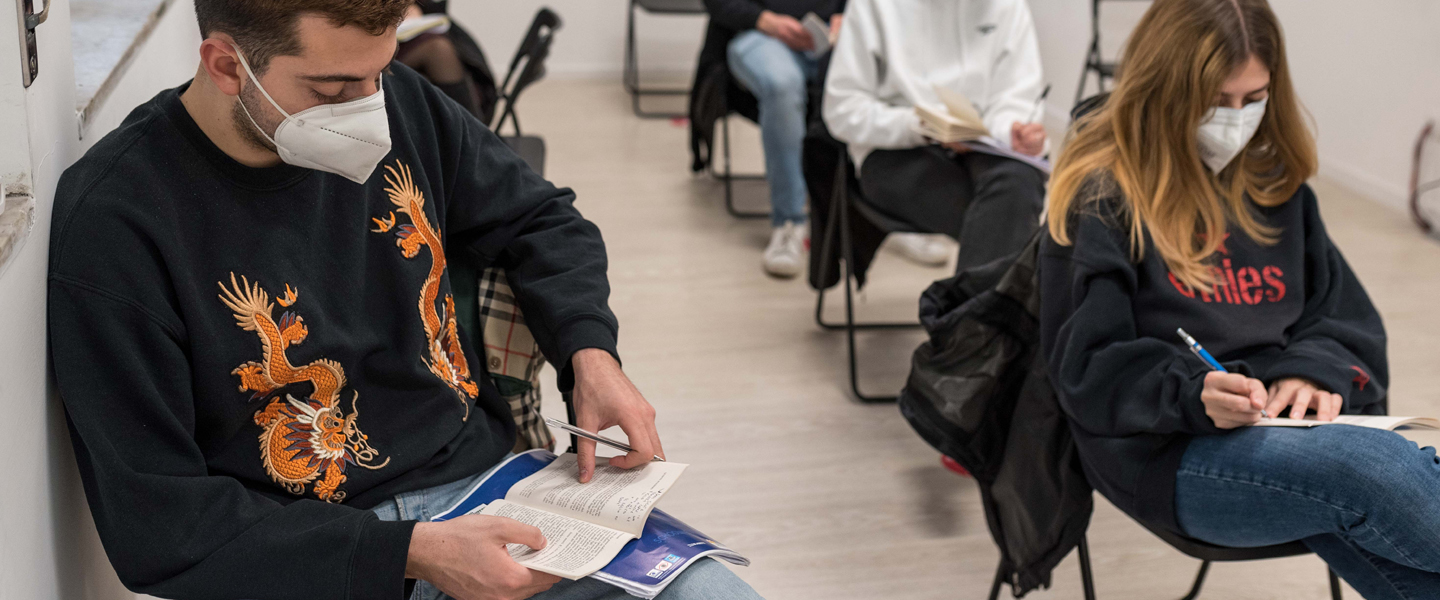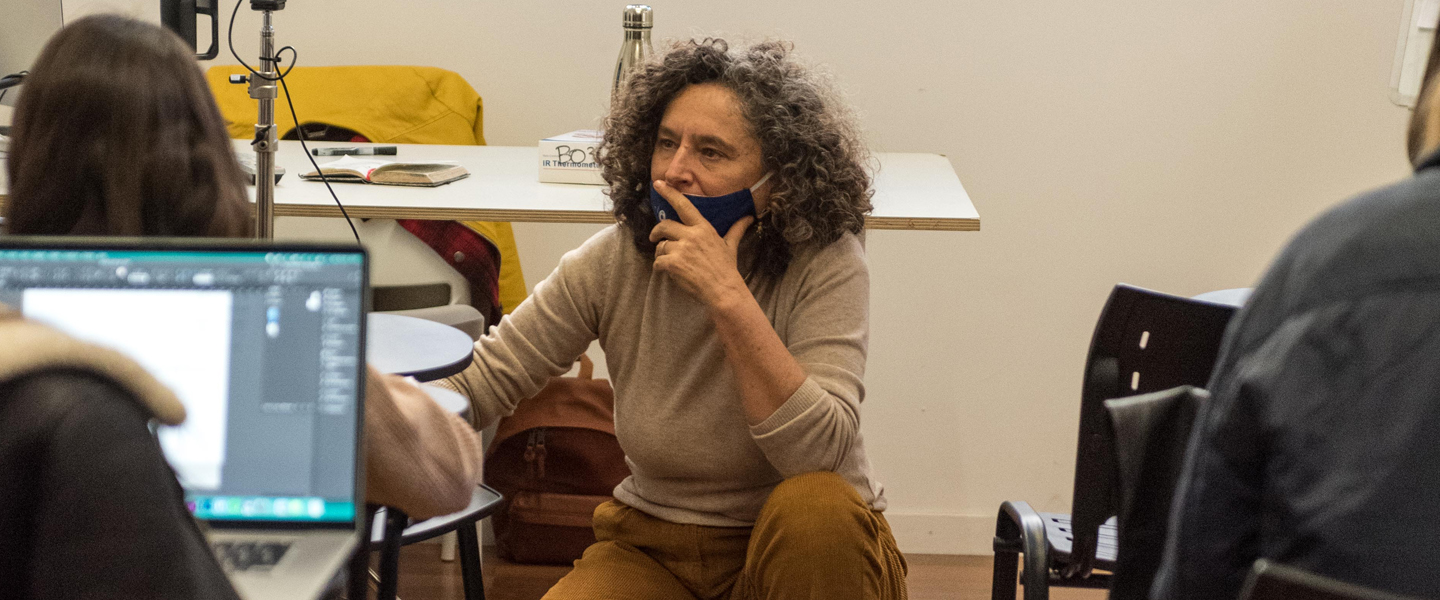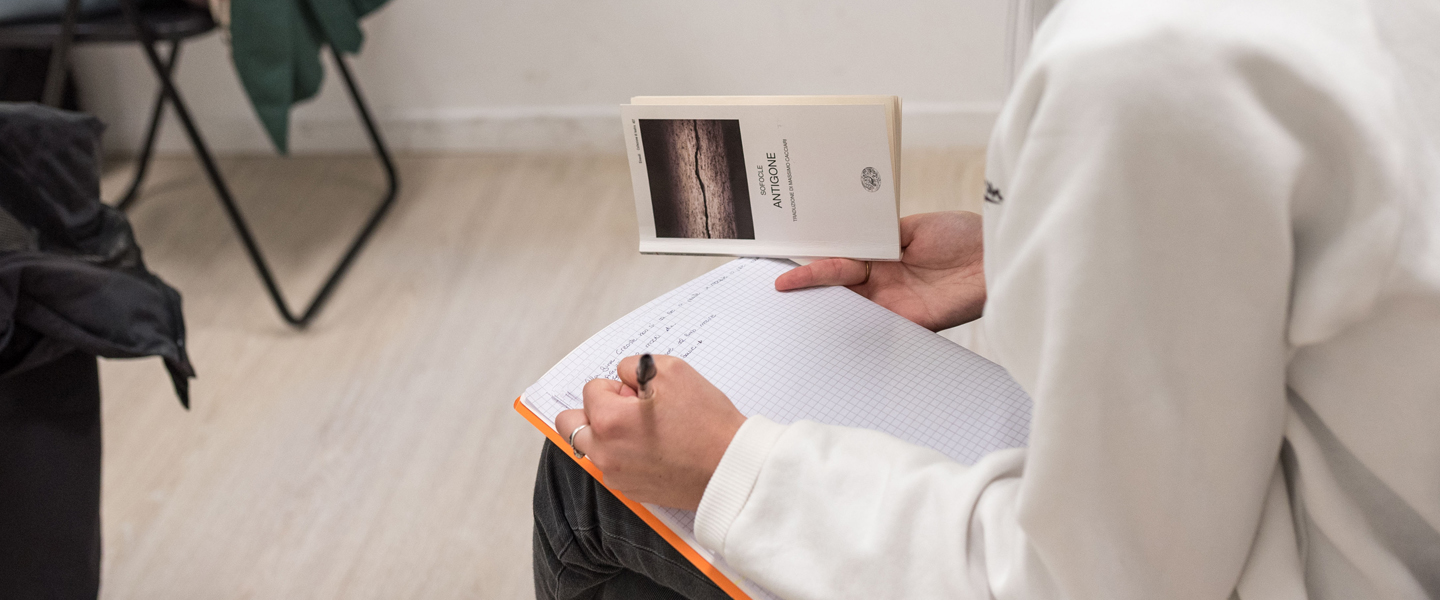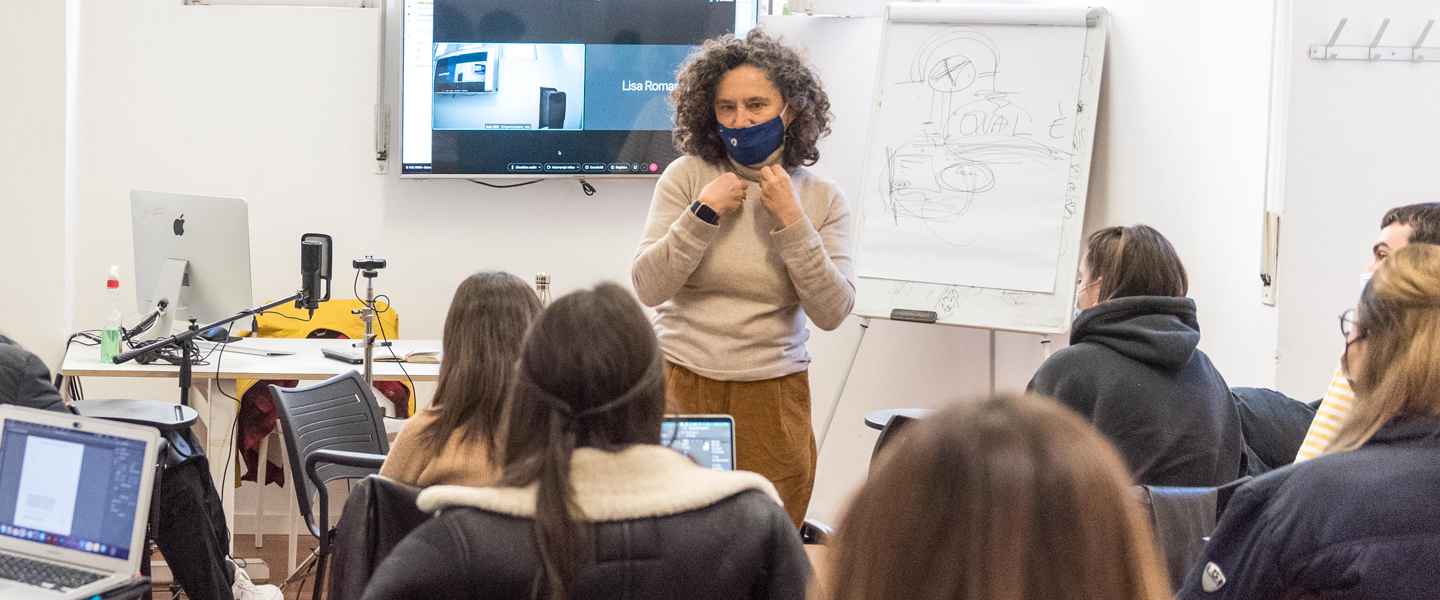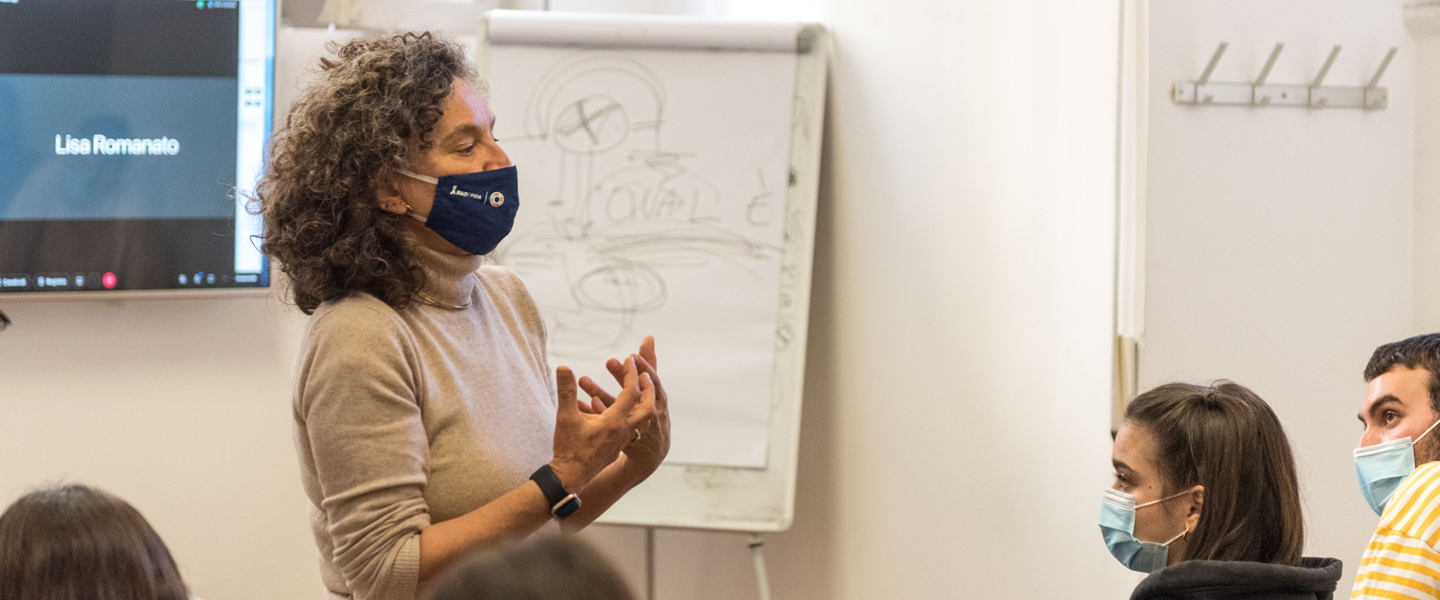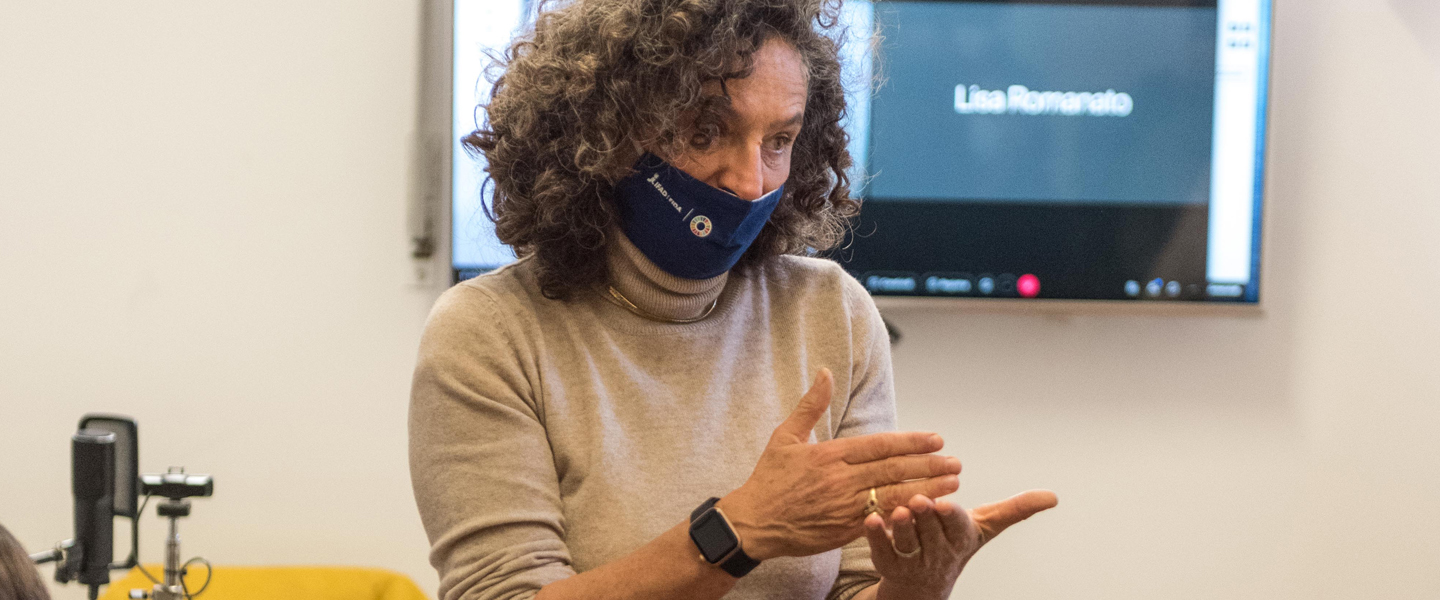 Short course Copywriting 1
Short course Copywriting 2
Short course Copywriting 3
Short course Copywriting 4
Short course Copywriting 5
Short course Copywriting 6
Short course Copywriting 7