Guidance Sacro Cuore Institut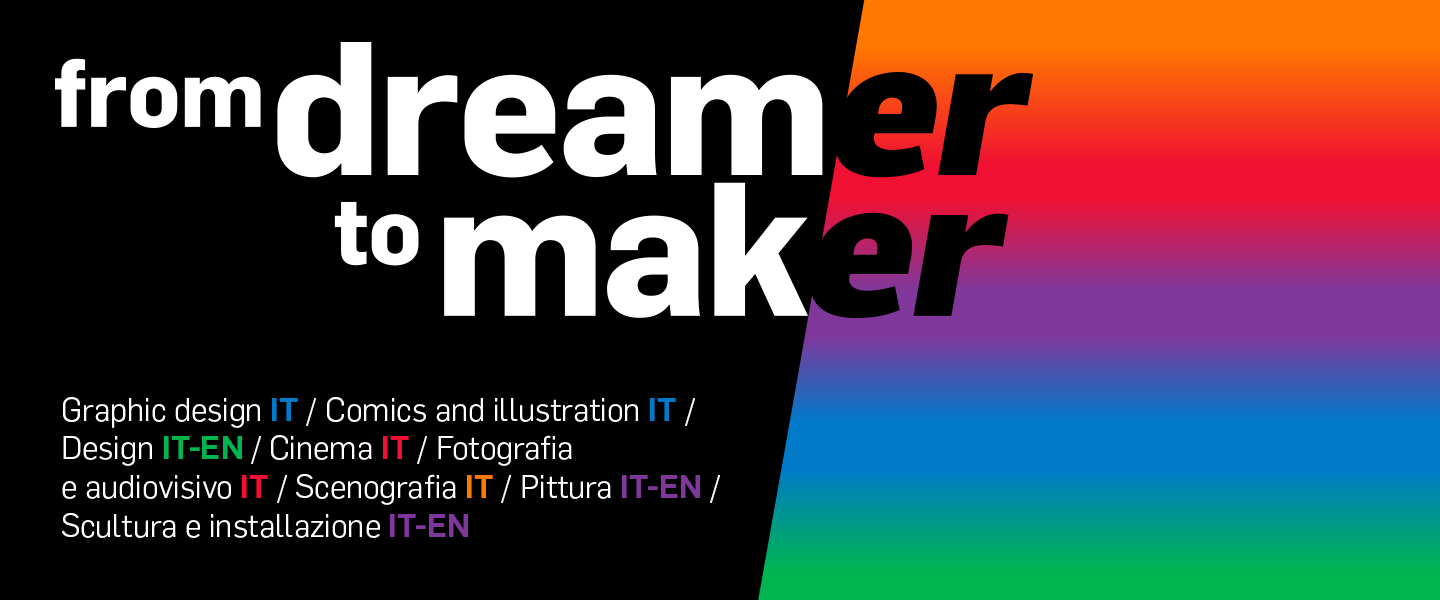 RUFA is coming to schools to meet the creative minds of tomorrow.
This year RUFA is coming to your school.

Our Guidance Office is ready to introduce you to RUFA Experience.
What does it mean to study at RUFA?
In one hour we will tell you everything you need to know.
There will be time for general information, questions, tips and instructions on job opportunities.
Everything will be held online, but it will be like being there.
GIVE US YOUR CONTACT TO PARTECIPATE TO THE GUIDANCE SESSION ON MARCH 31 H. 12:00PM
WATCH THE VIDEO OF WORKSHOP OCTOBER 2020
WATCH THE VIDEO OF MULTIPLI EXHIBITION
DISCOVER RUFA CONTEST