The works of young students against gender-based violence will remain on display until 13 December, along the external colonnade of the Auditorium Parco della Musica, for the initiative "Manifesti d'artista. 1522 – Rome for women" promoted by Roma Capitale, in collaboration with the Department for Equal Opportunities of the Presidency of the Council of Ministers and Fondazione Musica per Roma. 
The idea, which started last 23 November, in conjunction with the International Day for the Elimination of Violence against Women, is today made accessible also from a physical point of view, making the most of the outdoor spaces present in this charming corner of the capital. Among the 20 posters that unfold along the exhibition path there are also the works created by Francesca Ansanelli – "Filo di Arianna", Alessio Gennaro – " Supereroina di tutti i giorni", Caterina Tahan – "Svincolar(e…)" and "Tracce silenti", Eleonora Mossi – "Fuori".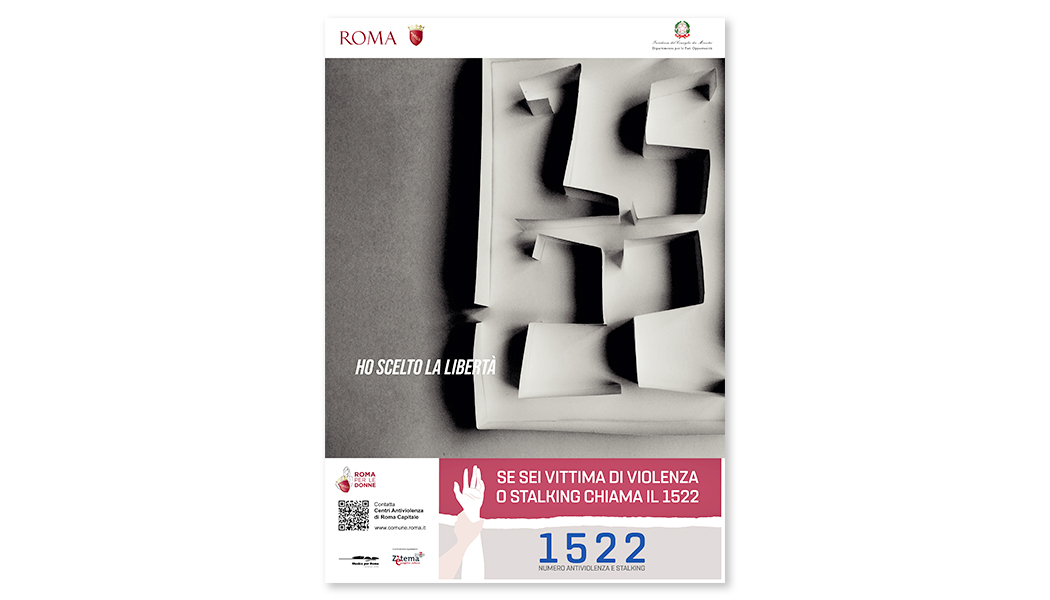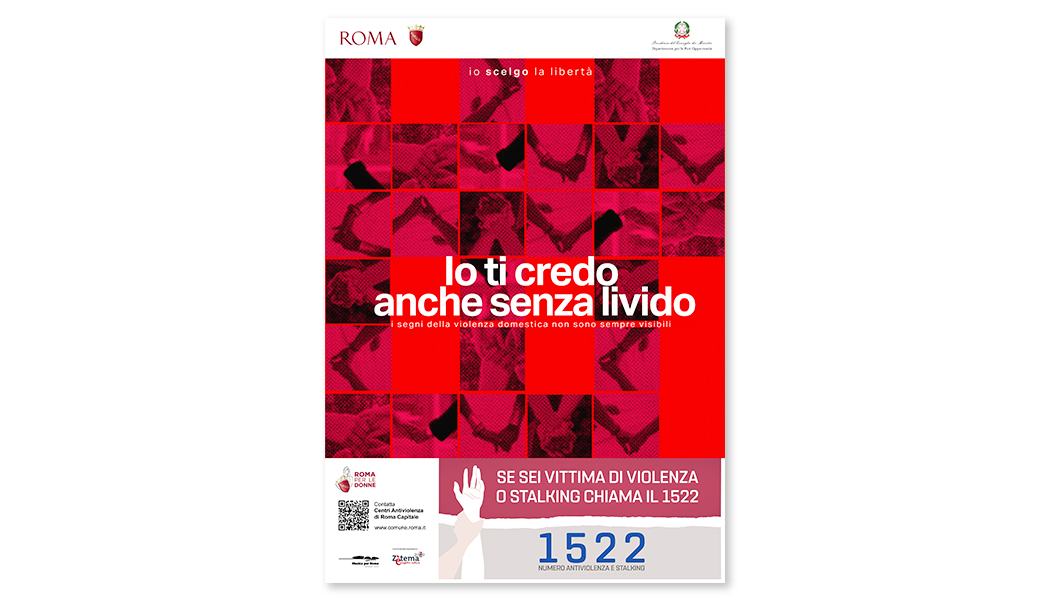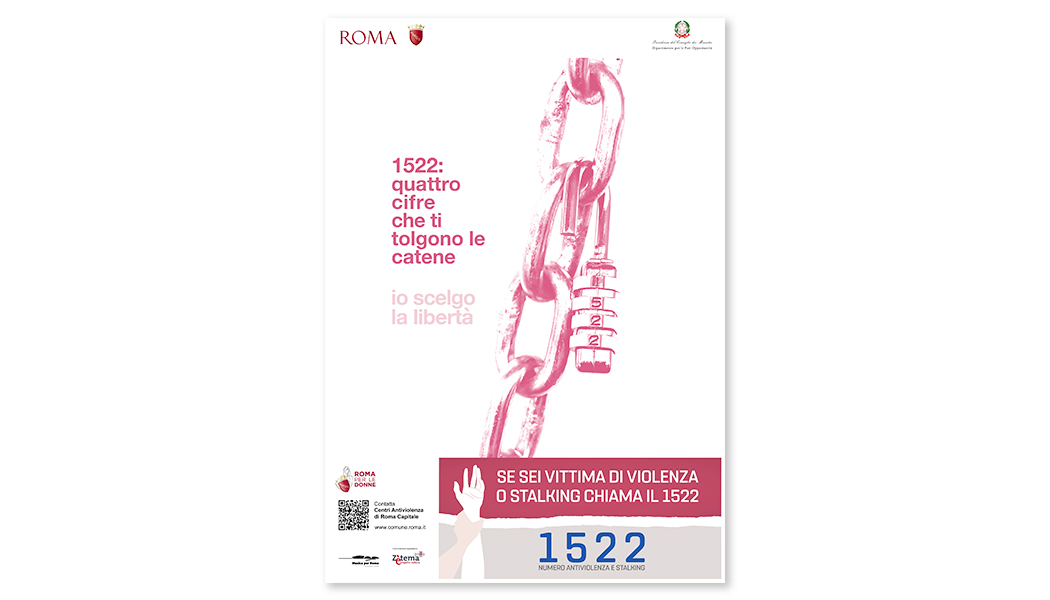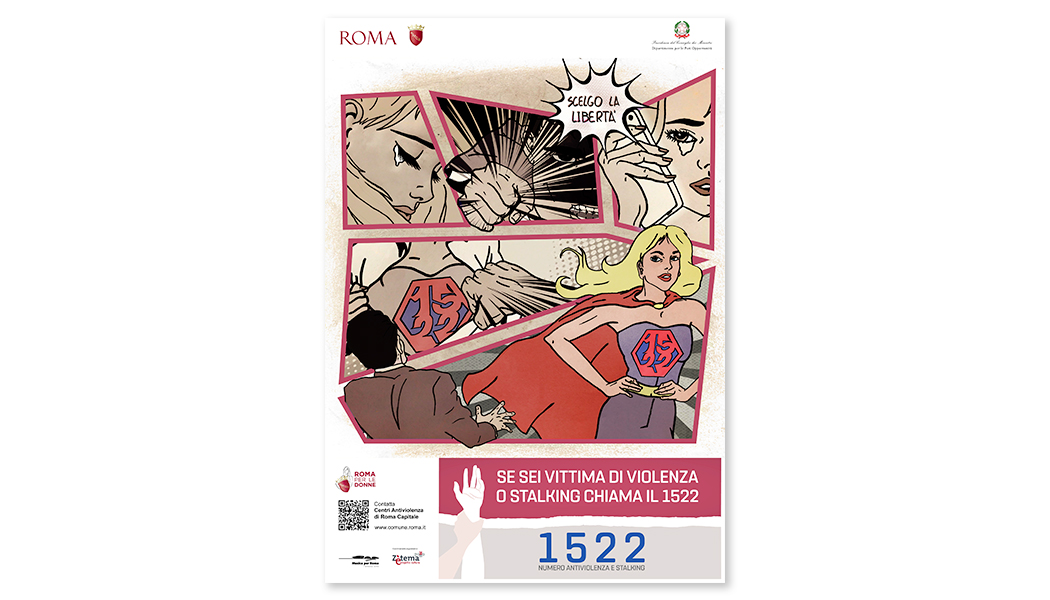 The aim of the project, realized in collaboration with Zètema Progetto Cultura, is to promote the anti-violence centers in Rome, active 24 hours a day and connected to the national anti-violence and stalking number 1522. The anti-violence services offer specialist advice, protection and support to women victims of abuse, with individual paths and services aimed at regaining full autonomy of life.
"Against violence against women – emphasized Mayor Virginia Raggi – it is essential never let your guard down. For this reason the commitment is maximum to open new services on the territory and raise awareness, especially the youngest, to respect, recognition and the right of each and everyone to full and free expression of self, the right to equal opportunities.
"Education – said the Minister for Equal Opportunities and the family Elena Bonetti – is a fundamental axis in raising awareness of young people against gender violence. What the students involved in this initiative have lived is the experience of a school community that tries to question itself about violence and to give voice to its contrast through the communicative power of art. Starting from the awareness of the younger generations means to give life already today to a different future".