The winners and nominees of the fourth edition of "BambooRush", the international competition dedicated to the design of innovative design objects with bamboo, have been announced in a note published on the official website of the event.
The experience, led by "Il Labirinto della Masone" (Franco Maria Ricci Foundation), is sponsored by ADI (Association for Industrial Design) and AIB (Italian Bamboo Association).
The contest aims to highlight the value of bamboo in the design of objects for everyday use, thus foreshadowing the achievement of specific objectives, such as the application of the concept of sustainable development and the commitments of the Paris Agreement on climate change.
The Il Labirinto della Masone, which has bamboo as one of its main reasons for originality, intends to focus attention on the intrinsic characteristics of this extraordinary plant, elegant and with a thousand virtues.
RUFA Design School students Silvia Migliorini and Viola Scopigli, with the project "LIBRA", received the special mention of the jury in the "Junior" category.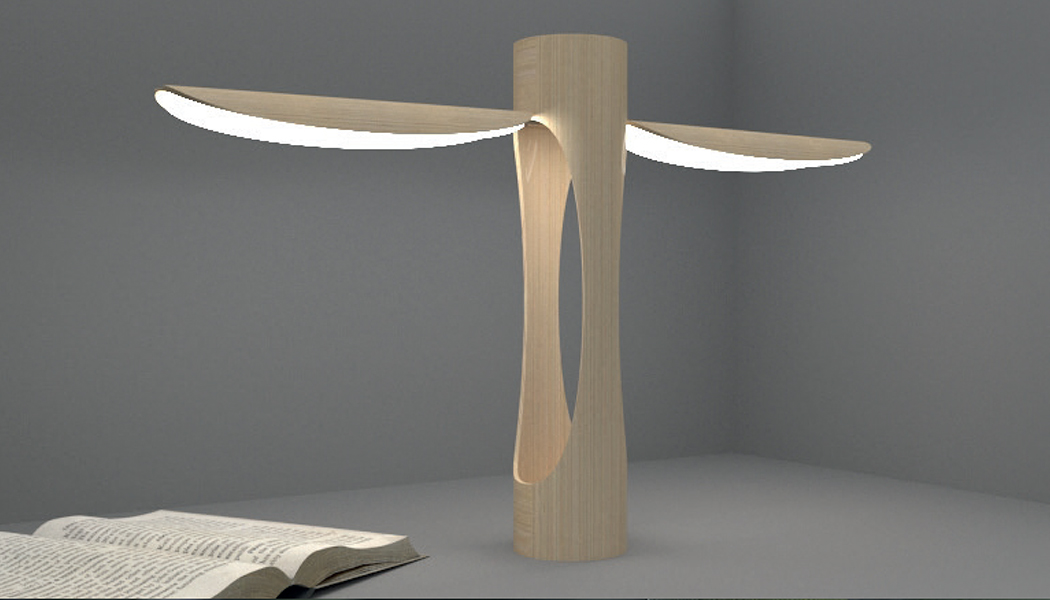 LIBRA project
"LIBRA" is made from a bamboo cane that gives it its lightness and strength. It is a table luminaire with a minimal and elegant design that is multifaceted in its use, ideal for placing on a bedside table or desk, but at the same time intended for use outside the home, such as in a library.
When "closed" it is a ambient lighting fixture, while it becomes a comfortable reading lamp by opening the side ellipses created by laser cutting the cylindrical structure of the bamboo. The LIBRA project was developed as part of the Product Design course directed by Floriana Cannatelli.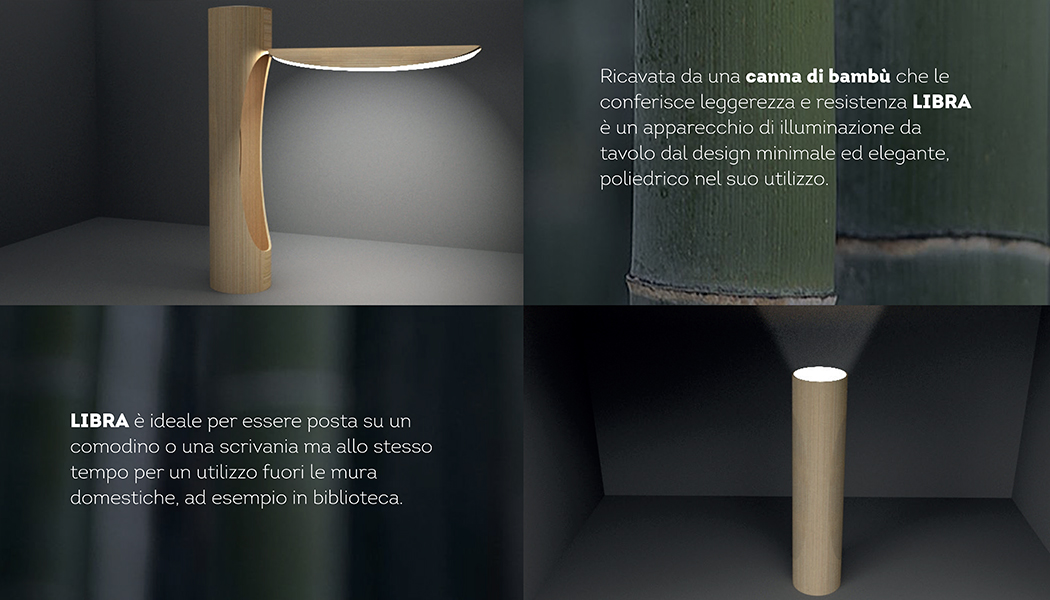 The award ceremony will take place on Sunday 17 October at 3.30 pm in Fontanellato, in the province of Parma, at the Labirinto della Masone. Anyone wishing to take part is asked to book by sending an email to prenotazioni@francomariaricci.com and purchase the ticket to enter the Labirinto della Masone. The inauguration of the temporary exhibition of the winning and recognised projects will also take place at the same time.