From 20 to 24 March, the Fine Arts Masterclass 'DOUBLE TROUBLES' will be held by

:mentalKLINIK
, the Brussels-based artist duo from Istanbul composed of Yasemin Baydar & Birol Demir, whose collaborative practice began in 1998.

The visual arts students will have the opportunity to engage in an open and direct discussion with the two artists, presenting their own aesthetic and conceptual aspects, and finally developing their own artwork within the framework of the Masterclass, using a variety of formats and modes of operation.
:mentalKLINIK strides with undisguised dexterity the invisible political strategies and the social dynamics by ultra-contemporary devices of an apparent lightness.
Like a discoball, :mentalKLINIK shows are a selection of their multifaceted approach on their universe.
Resisting to the limitations of a single vocabulary or style, their world is a playful one full of hedonistic appeal which can be experienced as festive and glamourous but also surprising as one approaches to discover with a closer view an underlying violence suggestive of a bad trip after party or a creepy beginning of the end. Their works shift between emotional and robotic attitudes.
Artist duo reclaim the sparkling and authoritative visual language of the media and night spheres in a climate of sensory hyperstimulation engendered by multiple neons, slogans, light beams, mirror balls and confetti while playing with our unanimous attraction to objects glittering and seductive.

It is all the work of encryption to which they summon us, between the true and the false, the artificial and the superficial, as if everything were a case of falsification. :mentalKLINIK has an open laboratory approach to process, production, roles, conception and presentation. Their works are a mix of oxymora and paradoxes, darkly humorous, self-contained range from immersive time-based installations to sculptures and objects that thwart categorisation.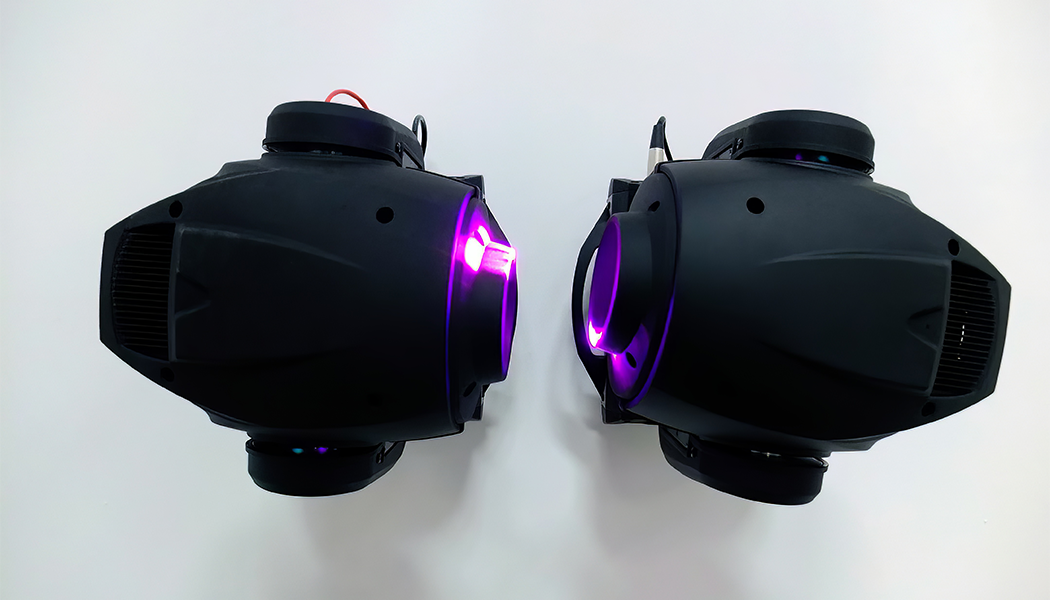 :mentalKLINIK's experimental approach has been praised on numerous international exhibitions including Bitter Medicine#02 (Borusan Contemporary, Istanbul), curated by Necmi Sonmez, 'FreshCut' (MAK, Vienna_ Austrian Museum of applied Arts / Contemporary Art) curated by Marlies Wirth and 'Co-operation Would be Highly Appreciated' Exhibition at SCAD Museum GA, USA, curated by Storm Janse van Rensburg.
They have participated in numerous international exhibitions including Istanbul Modern-Rotterdam at Boijmans van Beuningen Museum (Rotterdam, 2012); Izmir Triennial of Contemporary Art (Izmir, 2010); and Tomorrow, Now (MUDAM, Luxembourg, 2007). They opened an introspective at La Patinoire Royale, Brussels curated by Jerome Sans in 2018.
They have had two major solo shows at Galerist, Istanbul titled That's Fucking Awesome curated by Jerome Sans (2011) and rABBIThOLE (2009); a solo show at Gallery Isabelle van den Eynde Thank You For your Cooperation (2014); a solo show at Sabrina Amrani Gallery 'HYPERMOODY' (2022); and a solo show in Belgrade in 2018 titled 'Catastrophically Gorgeous' at Eugster II Belgrade, curated by Yasmina Reggad.

The works created during the Masterclass