RUFA organises Academic Conversations, online or in-presence, with key players on the international scene to explore topics related to the new academic Master's programmes. You will have the opportunity to participate in meetings with industry experts, and analyse successful case studies carried out by our partners.
All Academic Conversations will be open to the public. Those interested in attending can fill out the short form below. If the Conversation is online, all subscribers will automatically receive a link (Webex) through which they can connect and attend the Conversation on the day and time indicated. All meetings will be held in English.
Academic Conversations were created to be an enriching time for discussion and to get a taste of the themes and content of the new RUFA Master's programmes. Project development with national and international partners, case studies, master classes, internships and seminars are in fact an integral part of the study plan.
Past events
Design Management
People as heart of the design evolution
with Massimiliano Dibitonto and Emanuele Cappelli
SPEAKERS:
Massimiliano Dibitonto – Olivetti Head of Products and Services Guidelines Francesca Gollo – Coordinator

Who is the UX design manager? How does his or her role evolve in the company? While the Design Thinking process, the basis for many other methodologies, is simple and straightforward in its logic, its application in real design and production dynamics increases its complexity. The Design Manager has to be able to integrate his or her processes with the rest of the company, embracing other languages and methodologies.
In this holistic view of the system, what tools does a company have to communicate its values? The Dynamic Brand methodology puts the company's values at the center, the logo becomes an elements of the business's Identity System, a communication architecture that optimizes processes and resources.
We discuss this with Massimiliano Dibitonto and Emanuele Cappelli, highlighting how important is the value that people bring in this complex system.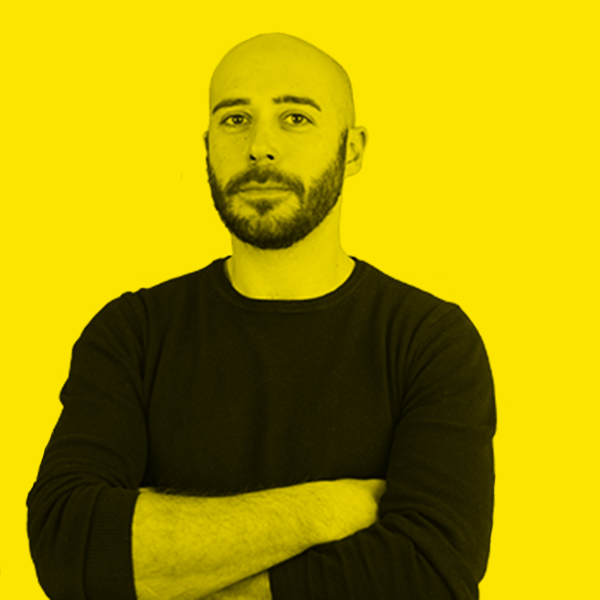 Massimiliano Dibitonto
UX manager, expert and passionate about Human-Centred Design, Internet of Things and Digital Fabrication. Previously, as a researcher (INF/01) at Link Campus University in Rome, he took part in several national and European projects, addressing topics such as digital transformation and creative entrepreneurship, using design thinking to drive innovation in complex contexts. He has also taught UX Design for the Internet of Things, Service and Innovation Design and Interaction Design. He is currently responsible for Olivetti's UX team, working on the design of physical and digital products.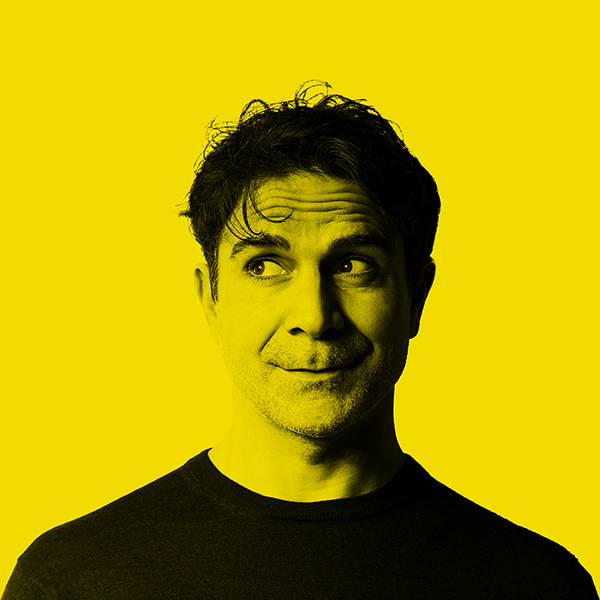 Emanuele Cappelli
Creative director and founder for Cappelli Identity Design. He has been teaching Visual Communication since 2004 at the Sapienza University of Rome and since 2011 at RUFA. After graduating with honours in Industrial Design and working as creative director for various agencies, he founded Cappelli Identity Design, a design studio that takes care of the image and communication strategy for important Italian and international companies. Acknowledged as one of the major pioneers of the dynamic brand concept, his experimental approach has led him to over 35 international publications and to positions as artistic director of international cultural events.
Cinema and new formats production
The relationship between director and producer
with Sergio Basso
SPEAKER:
Livia Barbieri – Coordinator

CONVERSATION CONTENTS
Is it so true that the director and the production manager are always bitter enemies? How is it possible to make the artistic side dialogue with the economic side?
We will see how to transform the limits imposed by the budget into creativity and how to create a complicity with production through three case-studies from the director's experience in Italy and China.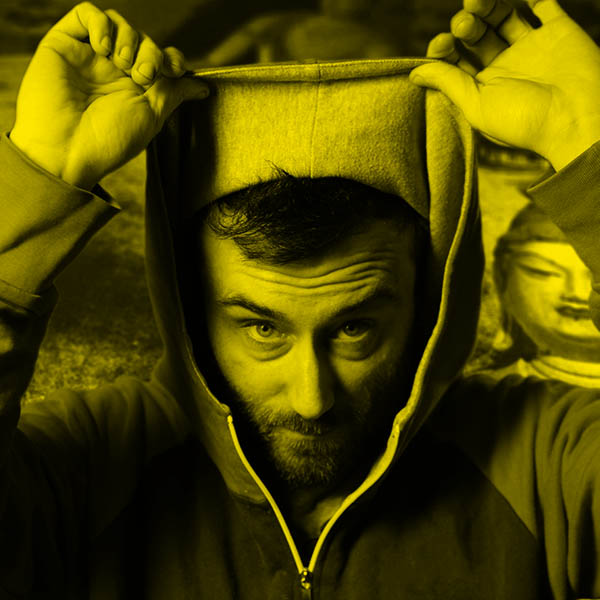 Sergio Basso
Sergio Basso is a film and theatre director, screenwriter and game design consultant.
He was assistant director to Gianni Amelio in his last production in China, 'La stella scomparsa'. His films – e.g., 'Amore elementare' (2014), 'Sarita' (2020) – have been selected and awarded at many major international festivals (e.g., Locarno, Nyon, Annecy, Beijing, Turin).
He is the author of several television series (Marta&Eva and POV2).
He has collaborated with the UN, OSCE, NOKIA, SONY, RAI & RAICinema, TELECOM Italia, Save the Children, Oxford University, MAXXI Museum in Rome.
More recently, he has been working on developing cross-media platforms for the Italian newspaper Il Corriere della Sera and experimenting with the contribution of animation in documentary cinema, winning the Annecy international competition.
In 2014 and 2016, he shot documentaries for the prime time of Chinese state TV, CCTV 6, and won the 2016 China Award.
He is currently editing the screenplay for the company's upcoming video game 101 Percent, Aftermath, for PS4.
Cinema and new formats production
Audience design for independent Cinema
with Greta Nordio
SPEAKERS:
Livia Barbieri – Coordinator

CONVERSATION CONTENTS
Audience Design is an innovative approach to film production, distribution and marketing that uses multiple channels storytelling as its driving force to connect a film to its right audience.
During the conversation we will offer an introduction to the principles of Audience Design and an overview of successful case studies to highlight how creating a unique, tailored distribution and marketing strategy for each film is vital to make sure it meets its audience.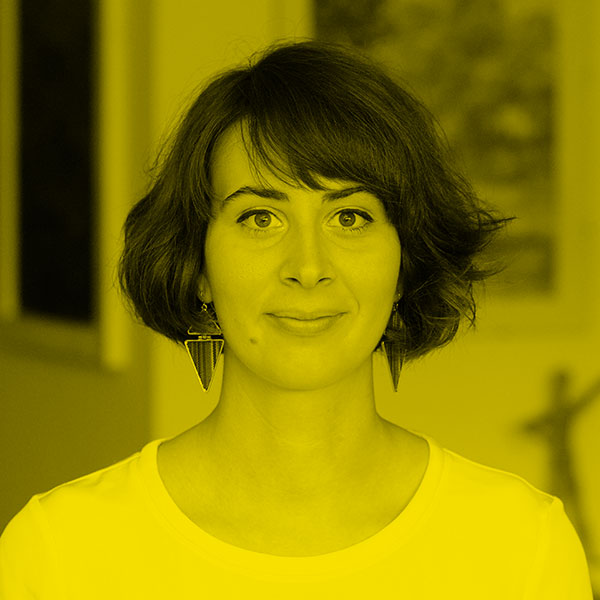 Greta Nordio
Greta Nordio is a financing, production and audience design consultant for independent films. She was born and raised in Venice and has worked in Italy, the USA and the UK.
Most recently she was the head of financing, business and legal affairs of Vivo film for 6 years, working in award-winning co-productions such as Miss Marx, Nico, 1988, Chiara, Siberia, Daughter of Mine, Dafne.
She has worked as Audience Design consultant since 2016, in collaboration with institutions such as TorinoFilmLab, International Screen Institute, BrLab, etc. She has drafted marketing strategies for numerous films, including the acclaimed The Wound, A Land Imagined and La Nuit des Rois, and has held workshops in Sao Paolo and Beirut.
She currently works as Production and Fund Advisor for TorinoFilmLab and offers consultancies in European and Italian financing for independent production companies, her clients include Vivo film, Amka Films, Primal Shape, Citrullo International.
She has taught lessons about Audience Design, co-productions and financing as guest lecturer for Università La Cattolica di Milano, Università di Bologna, Beirut International Film Festival, Torino Industry Days, Bergamo Film Meeting, etc.
Design management
Crowdfunding for creatives and aspiring social entrepreneurs
with Alfredo Valeri e Martina Folini
SPEAKERS:
Alfredo Valeri – Lecturer and Cultural planner, crowdfunding expert
Martina Folini – Campaign Manager, Produzioni dal Basso
Francesca Gollo – Coordinator

CONVERSATION CONTENTS
Through an analysis of the distinctive features of crowdfunding and the examination of successful case histories, a reflection will be developed on the opportunities for the use of this tool by creatives, innovators and aspiring social entrepreneurs. During the meeting, it will be highlighted how crowdfunding, through effective storytelling on the part of the planner, not only represents a valuable channel for fundraising, but also has the potential to generate open innovation, community building and supporter community loyalty.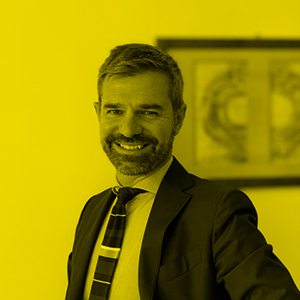 Alfredo Valeri
PhD in Territorial Planning and Public Policy Analysis, he is a Chief Research Officer expert in public-private partnerships, cultural management, Sustainability & ESG strategies.
As consultant for corporations and Third sector organizations, he is responsible for lead business development, stakeholders engagement and social impact reporting.
As Associate Lecturer, he teaches project management, impact assessment, community building and crowdfunding in the cultural and creative sectors.
He edited more than 50 reports and researches mainly focused on cultural economics, open innovation in the Cultural and Creative Industries and culture-led development practices.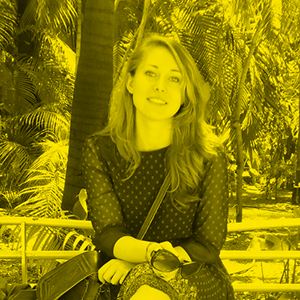 Martina Folini
Martina Folini is a campaign manager at Produzioni dal Basso, where she helps you translate your ideas into effective crowfunding. Growing up in the Alps, she quickly realised how crucial journey preparation is to conquering the goal. Hence she applied strategy and passion to support grassroots' fundraiser. Intense and determined, she is a precious travel companion.
Produzioni dal Basso is Italy's first online fundraising and social innovation platform. Our mission is to provide services for the creation of new economic communities for initiatives with positive social, cultural and environmental impact.