Exhibition: School of Visual Arts. Coordinated by the lecturer

Emiliano Coletta

. Imperial Ports of Claudius and Trajan – Via Portuense 2329, Fiumicino (RM). 18 September 2021 – 17 October 2021.
Outside the Border is the theme and title of the edition 2021 of Arteporto, an exhibition of contemporary art to be held at the Imperial Ports of Claudius and Trajan in the Ostia Antica Archaeological Park, from 18 September to 17 October.
The event, curated by Sandro Polo and Silvia Calvarese, expresses the need to get out of our domestic spaces, after this period of isolation, finding in multi-handed work a new vital impulse that helps us think about the world as a community.
The exhibition is also a outside exhibition, as the works leave the closed spaces of the studios and galleries to be located outdoors, and as a generational outside, with the participation of artists of all ages, from students of the Academies of Fine Arts, selected by their teachers, to artists of renown and decades of experience.
NEW FINDINGS
RUFA partecipated in this event with the School of Visual Arts, coordinated by Emiliano Coletta, and the students: Emma Brunelli, Camilla Gurgone, Anica Huck, Cem Kanyar, Amedeo Longo, Alessandro Martina, Davide Miceli, Gianluca Ricco, Annalisa Welzhofer.
The event is promoted by GAF – Glocal Art Factory APS, with the contribution of the Regional Council of Lazio, and the contribution and patronage of the Municipality of Fiumicino. In collaboration with the Archaeological Park of Ostia Antica, Academy of Romania, Academy of Hungary, Temple University Rome Campus, RUFA – Rome University of Fine Arts, Academy of Fine Arts of Rome, Academy of Fine Arts of Frosinone, Terra Arte – Park of Contemporary Sculpture, Casale del Giglio.
Listen to the protagonists
RUFA artists and their works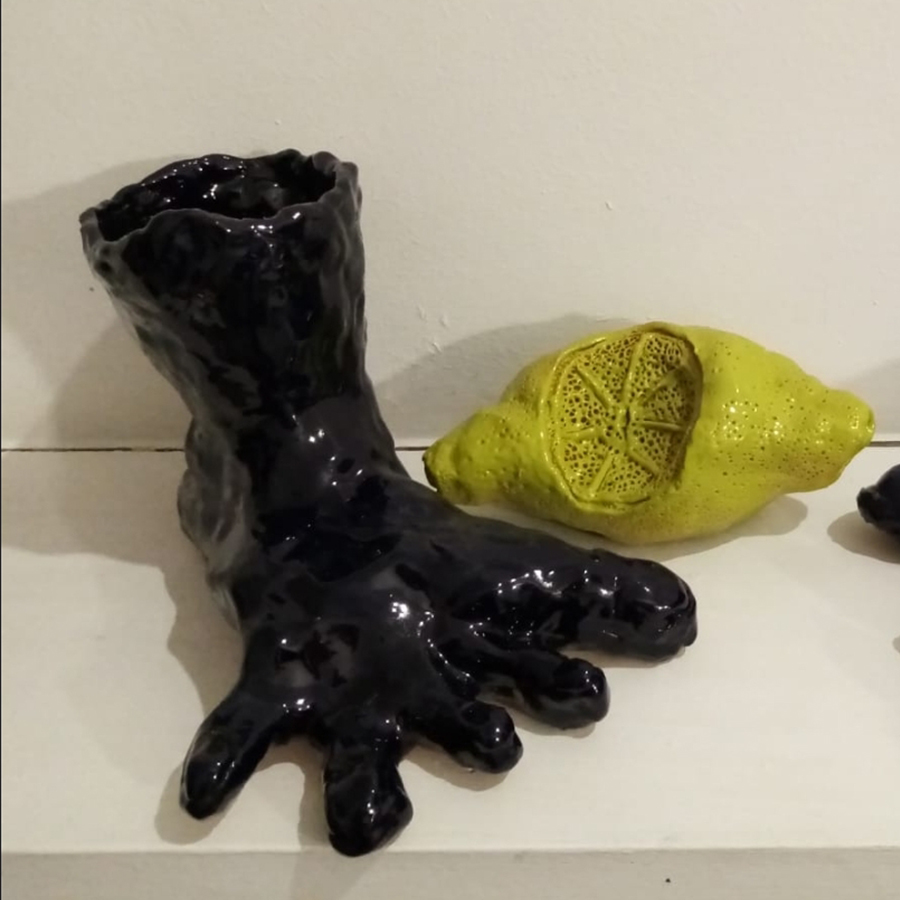 Alessandro Martina – At the foot of a lemon tree
Approx. 40x30x20 cm – 2020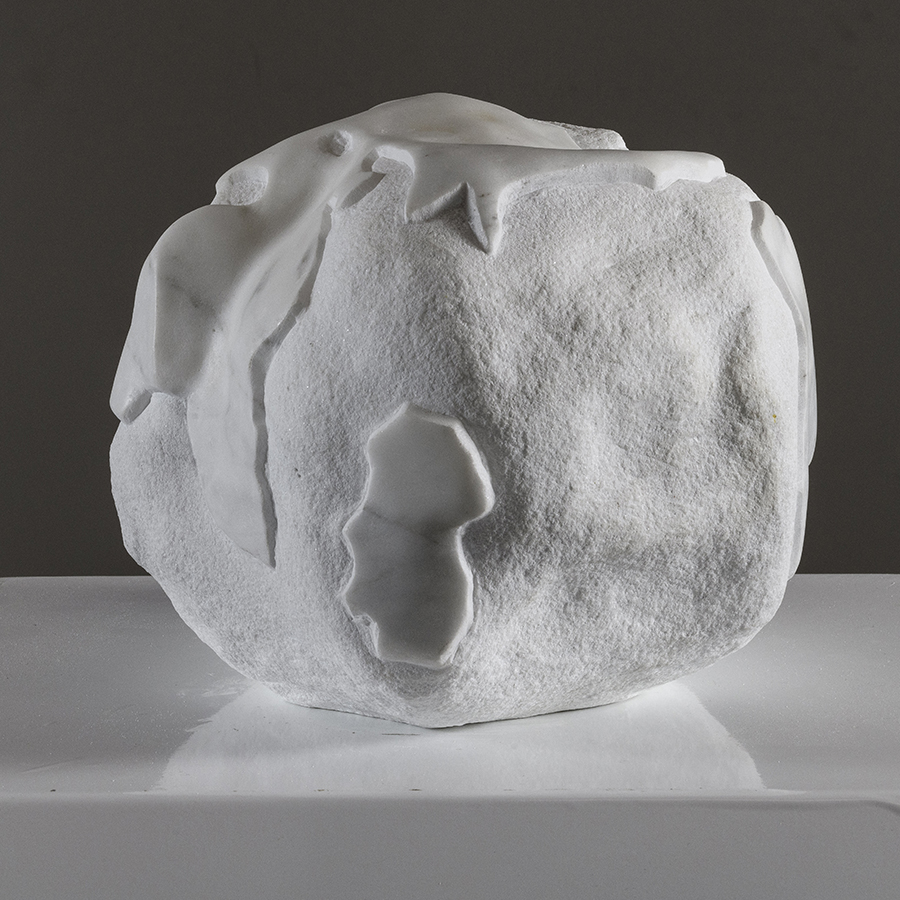 Anica Huck – Steady state
Marble – 40x40x40 cm – 2018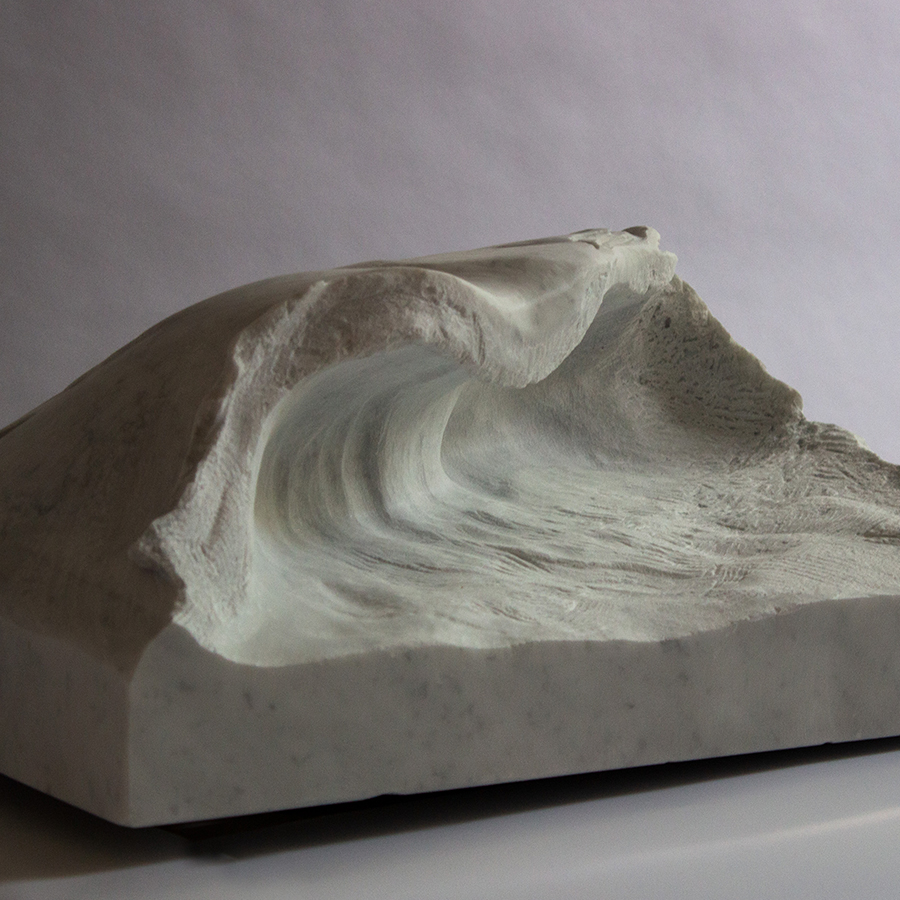 Annalisa Welzhofer – The other shore
Carrara marble – 63x43x23 cm – 2021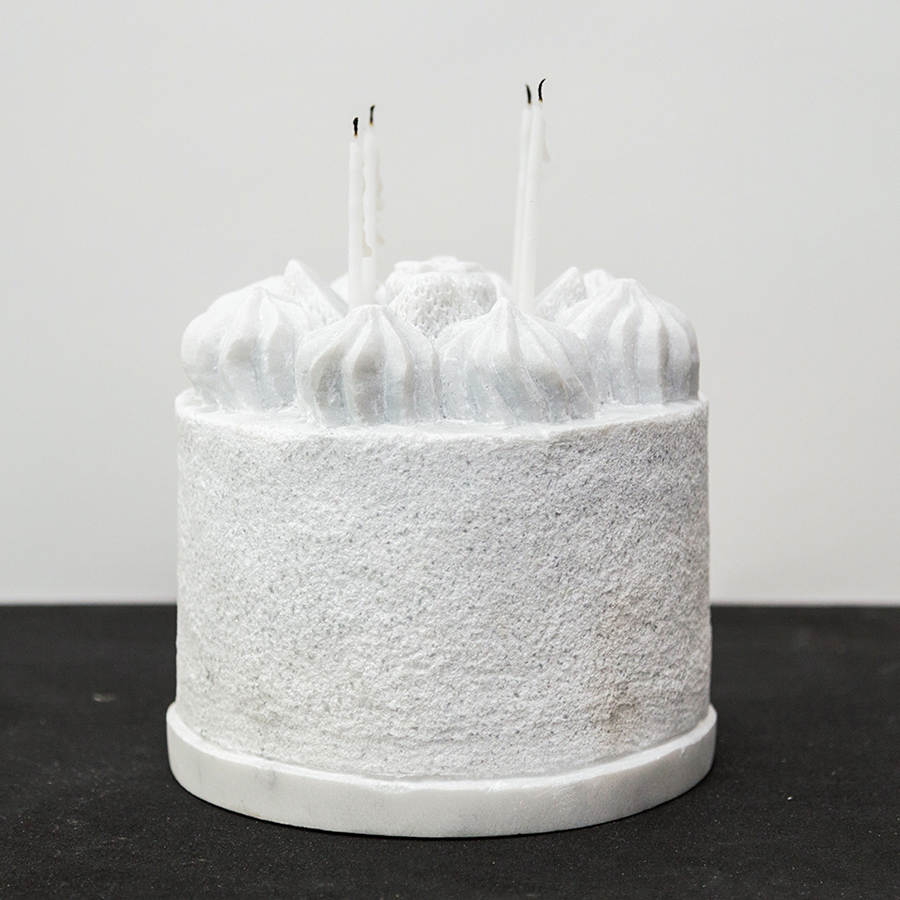 Camilla Gurgone – Vegan, sugar, gluten free
White marble, candles – 20x30x20 cm – 2017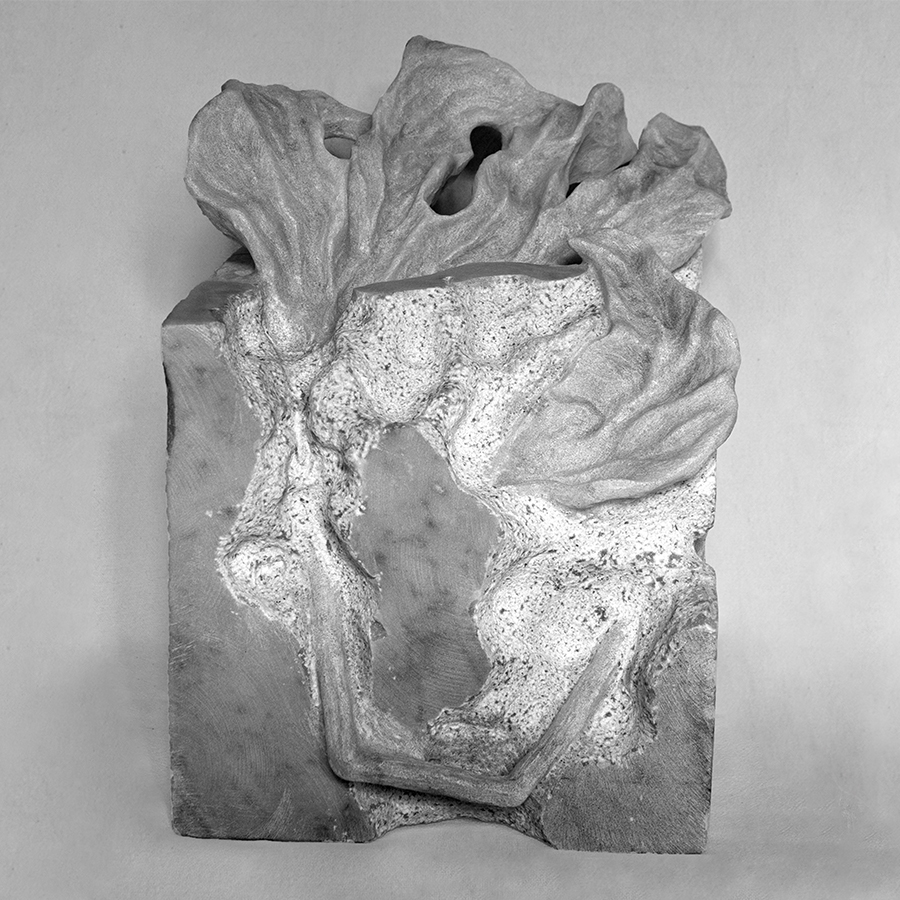 Emma Brunelli – Anatomical study of a hand
White Carrara marble – 25x25x30 cm – 2021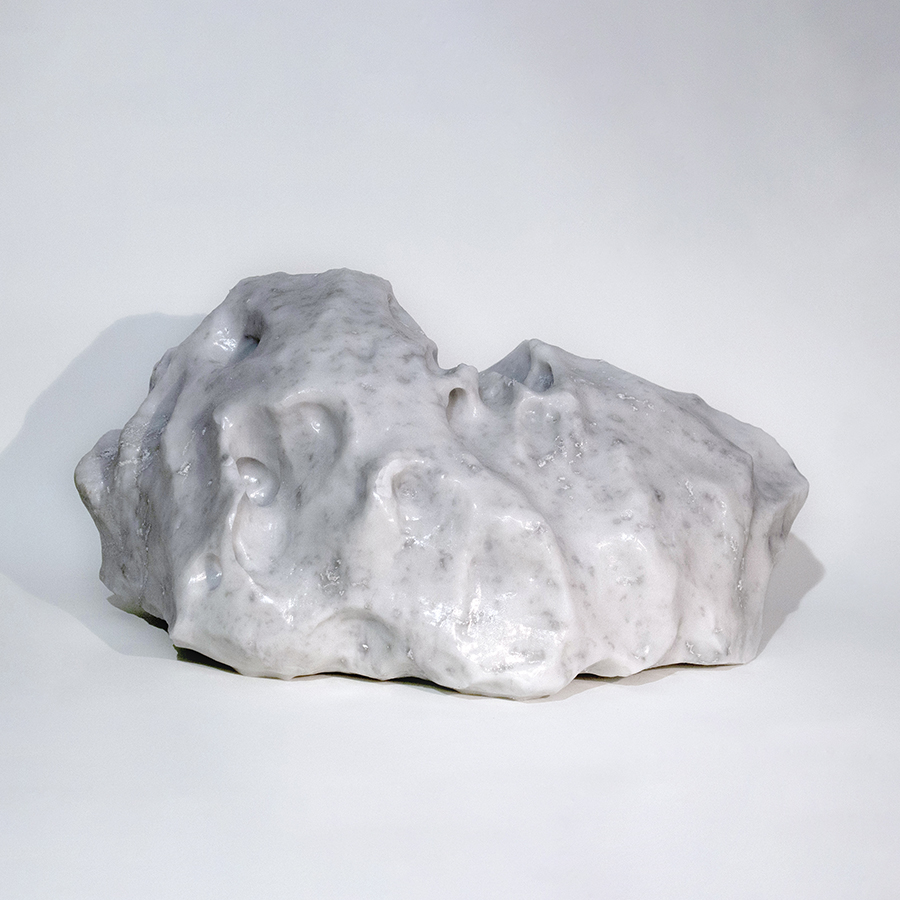 Gianluca Ricco – Transubstantiation
White Carrara marble – 47x23x30 cm – 2021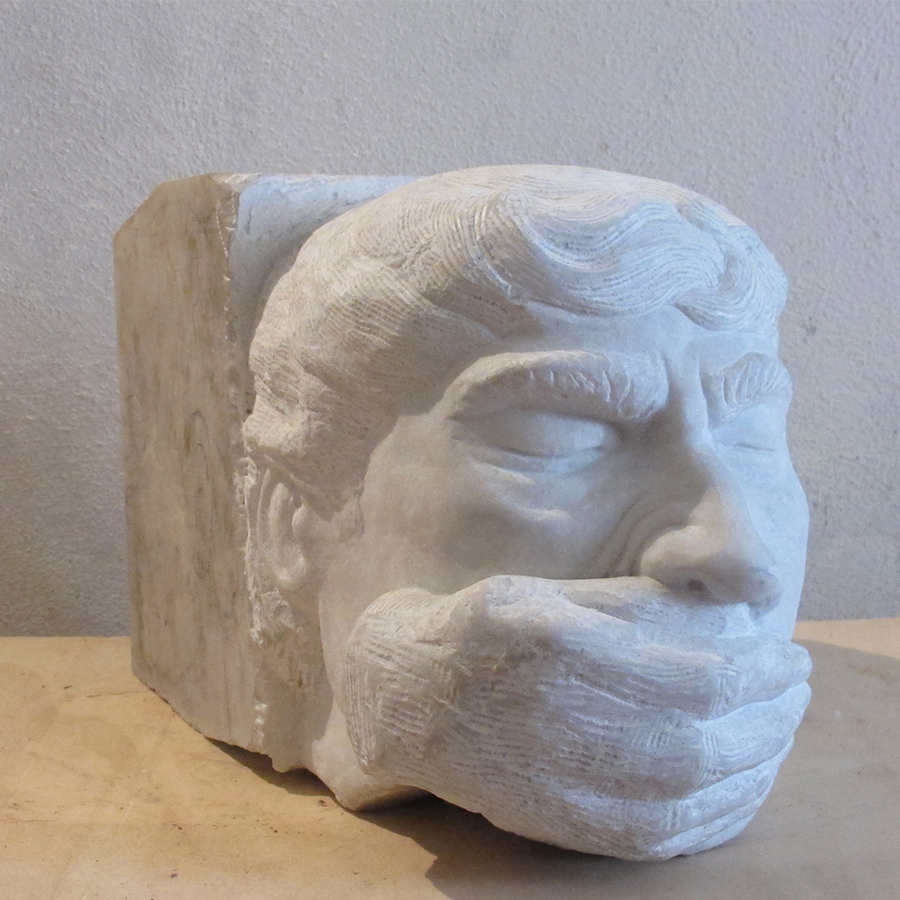 Cem Kanyar –
(He) is not silent
Terracotta – 23x18x45 cm – 2019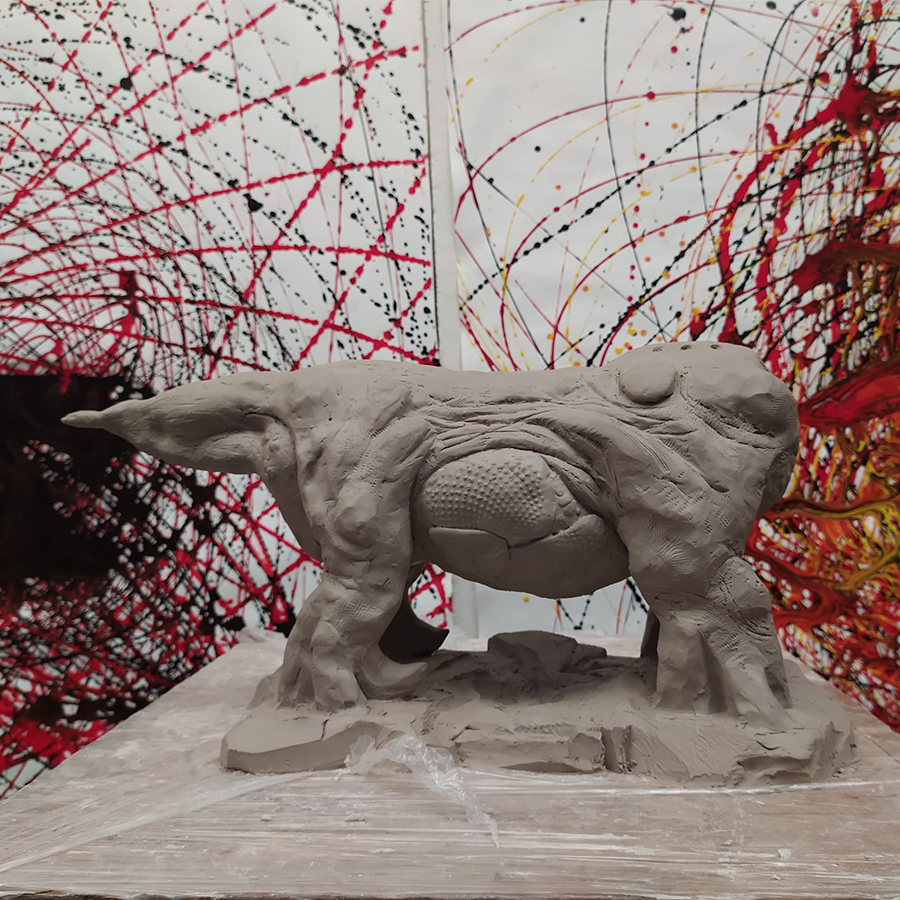 Davide Miceli – Generic earth creature
Marble – 40x30x20 cm – 2021
Amedeo Longo – Excalibur
Carrara marble – 40x70x20 cm – 2017
The works on display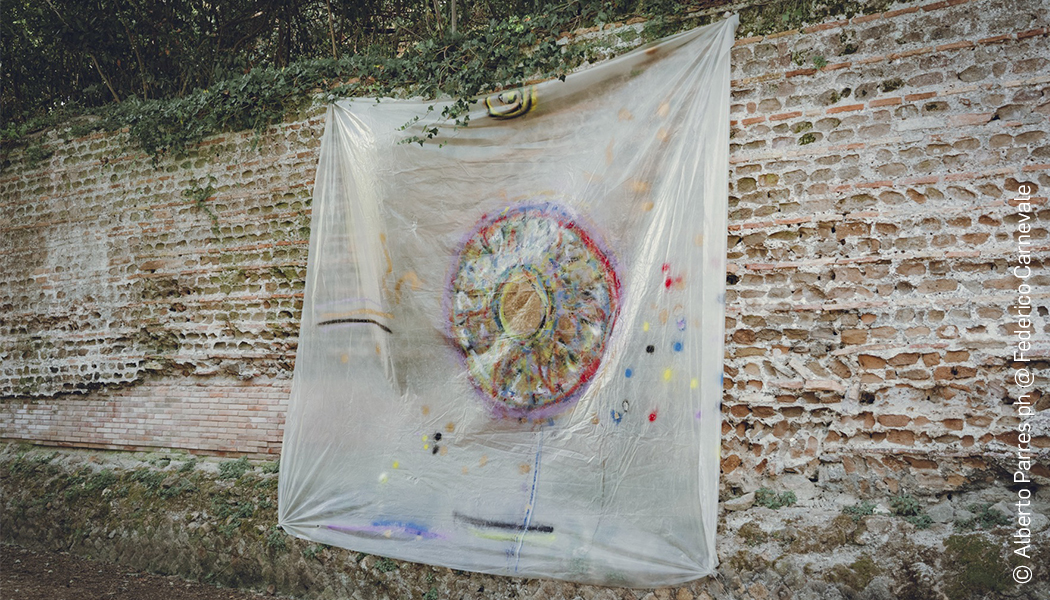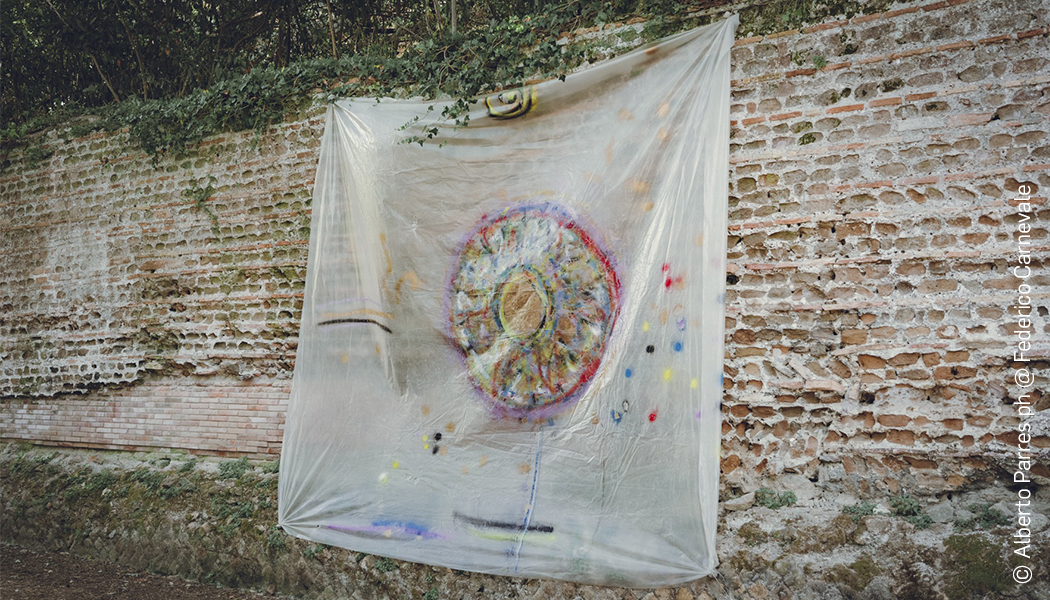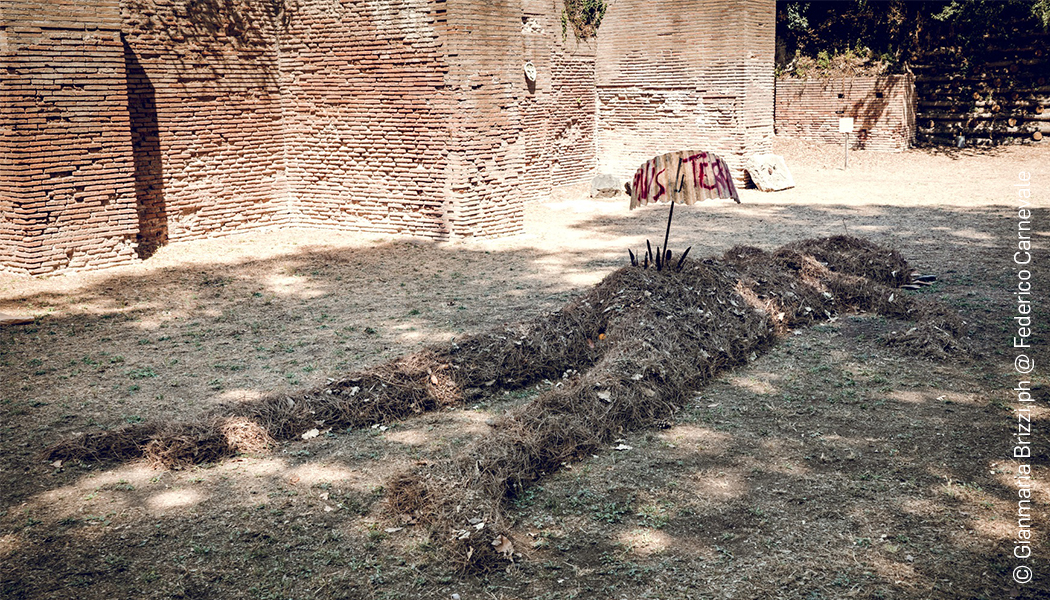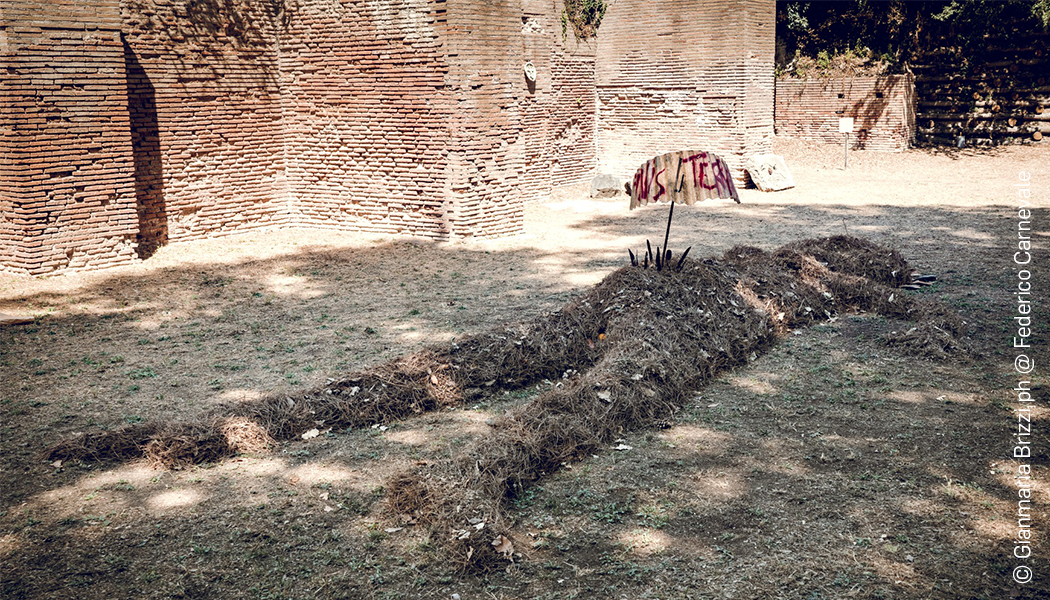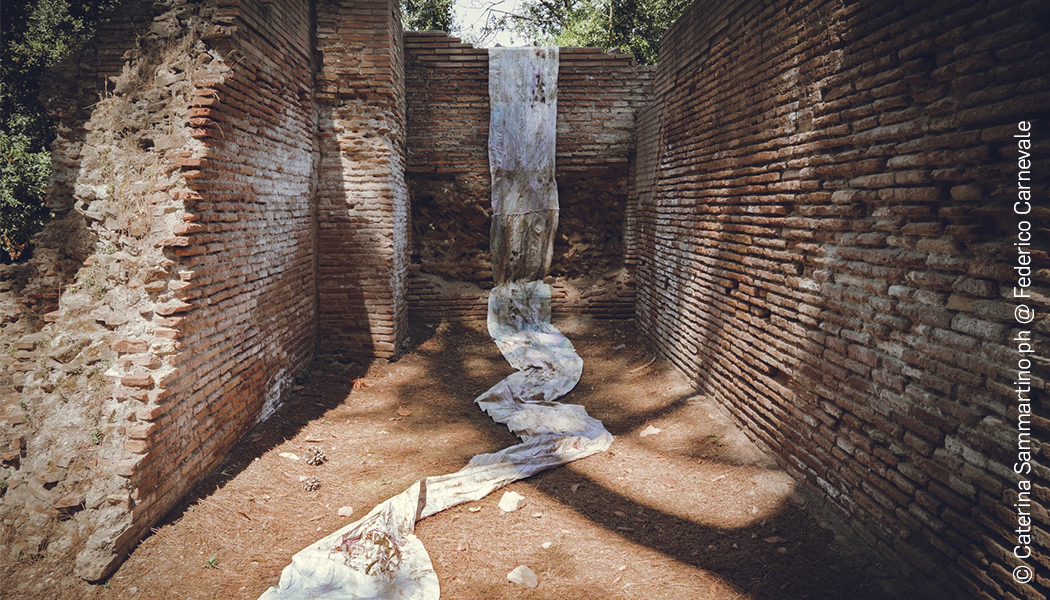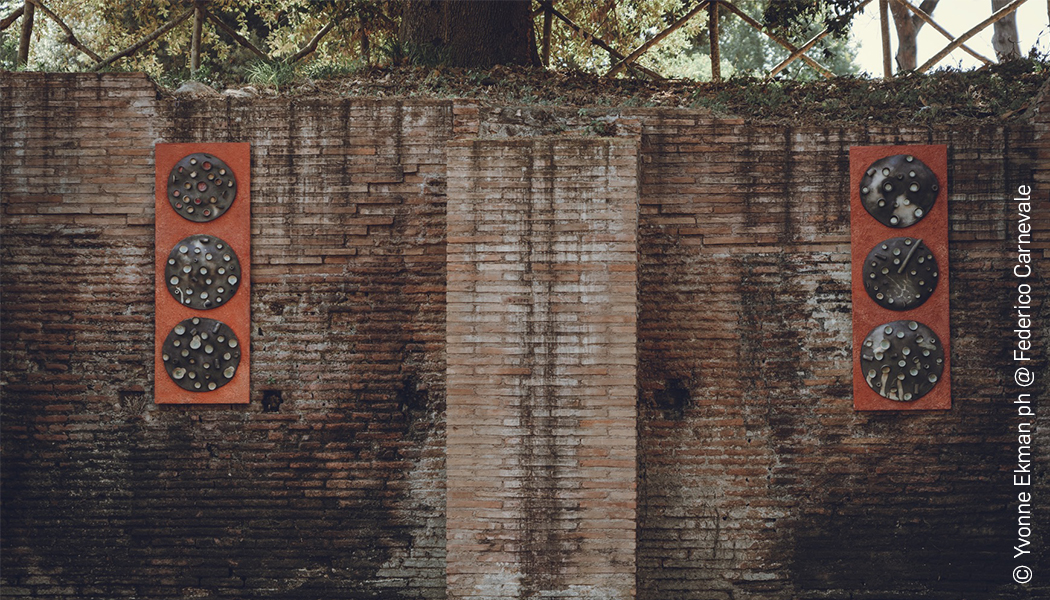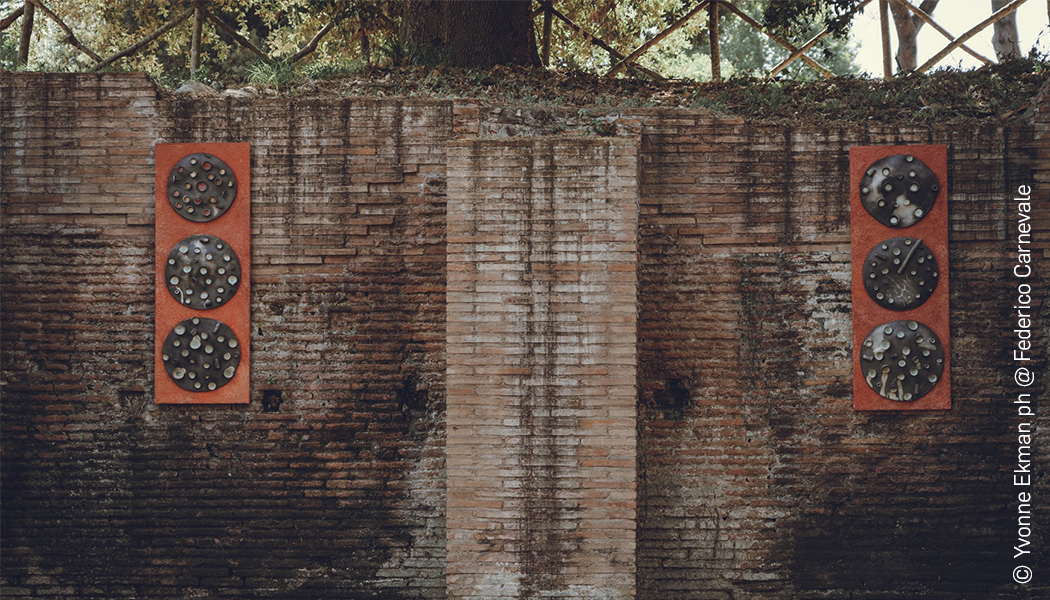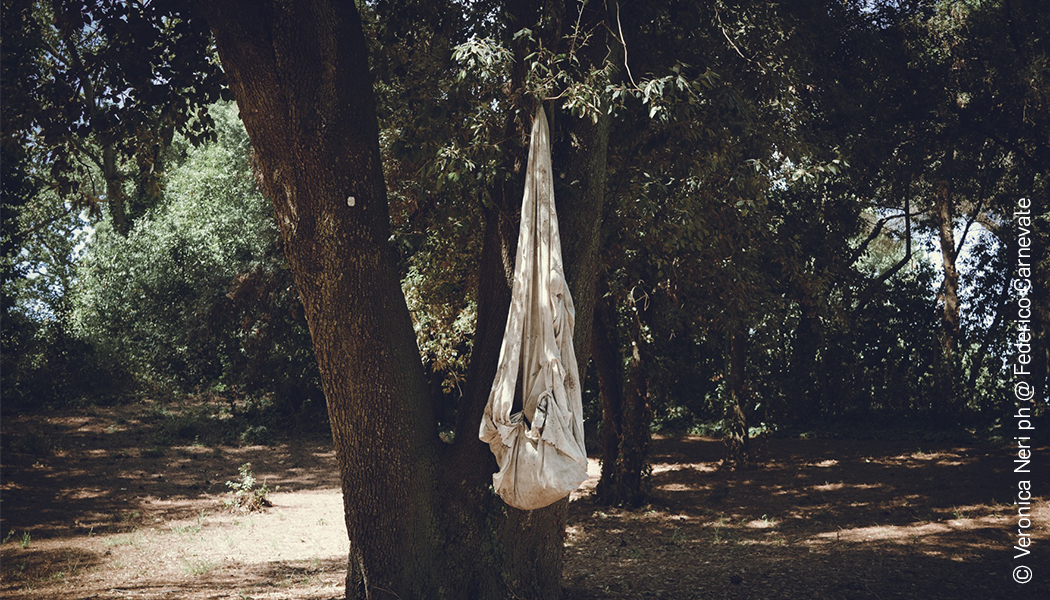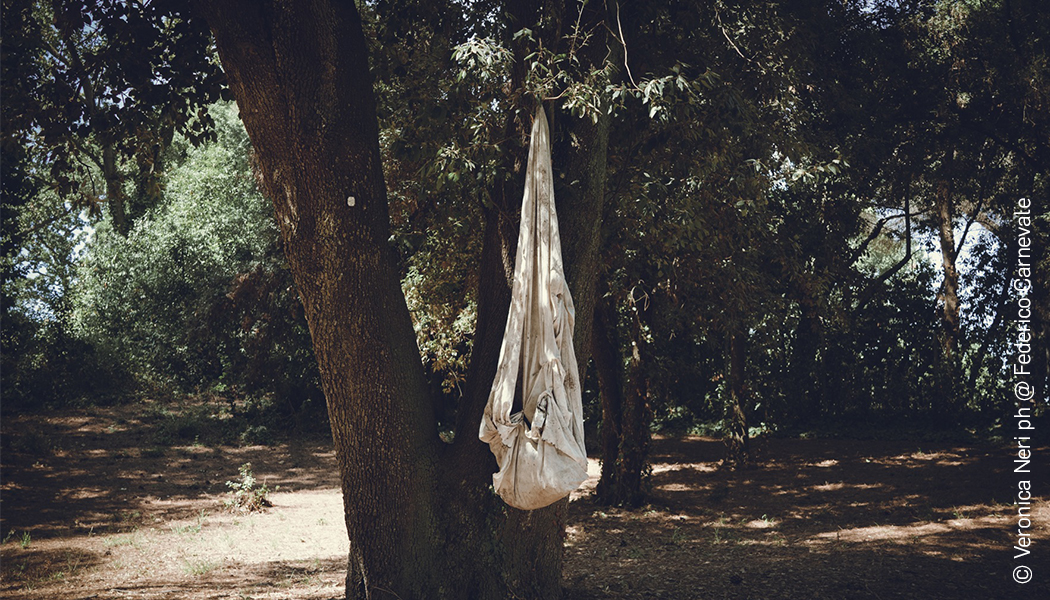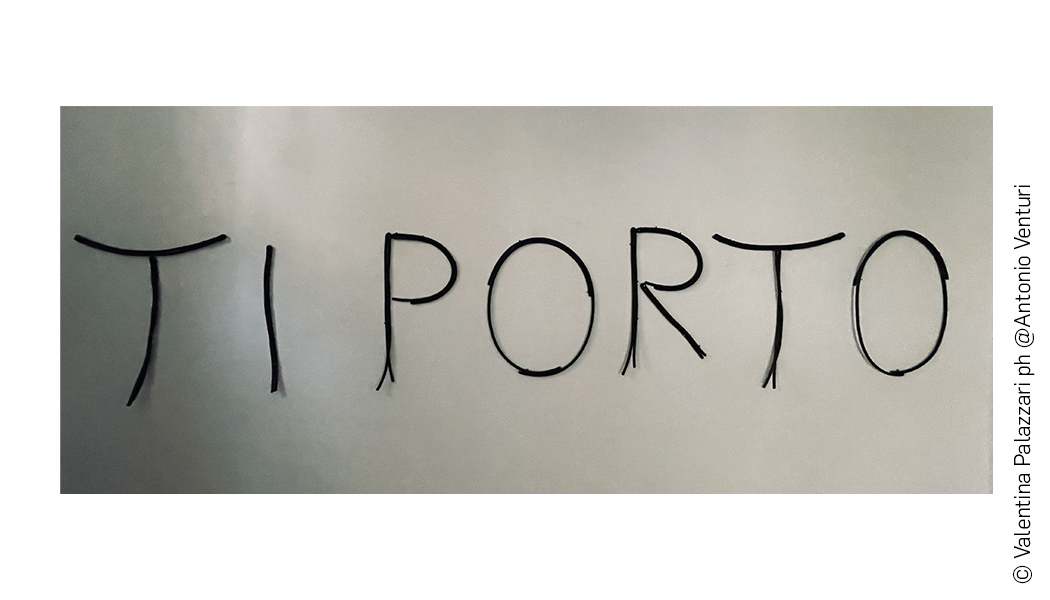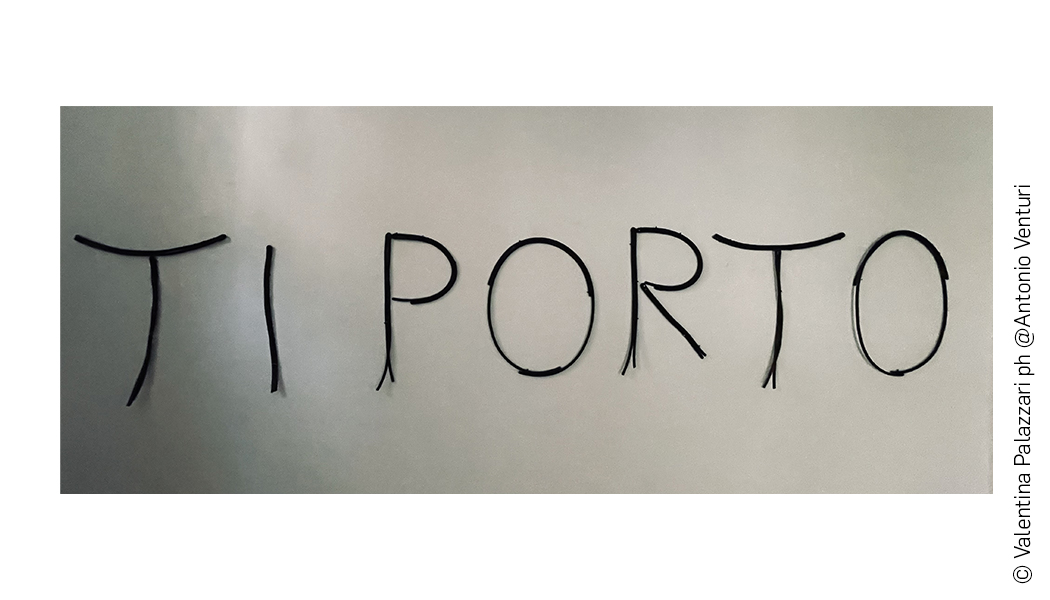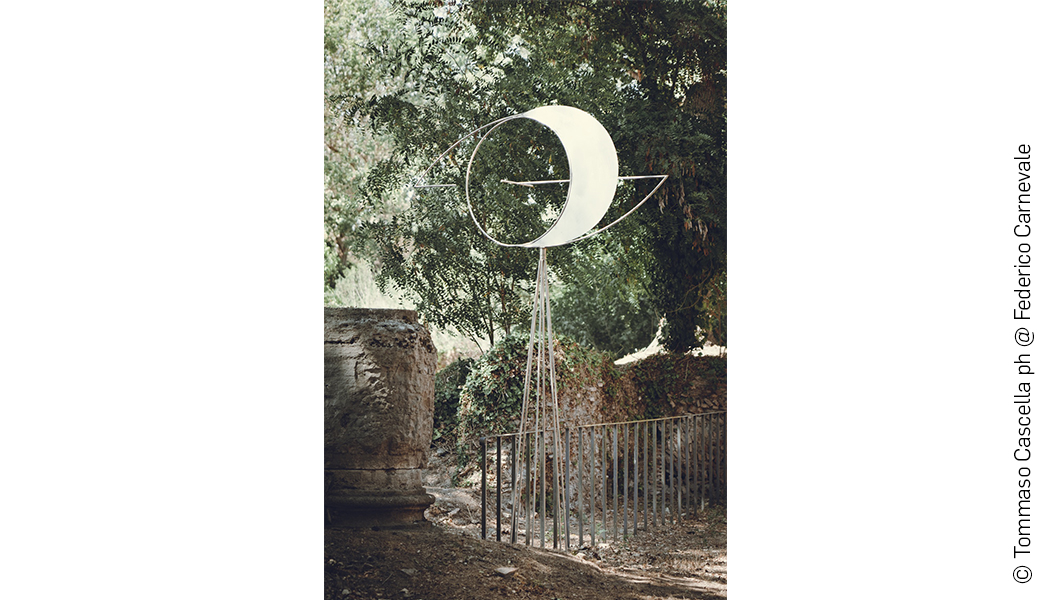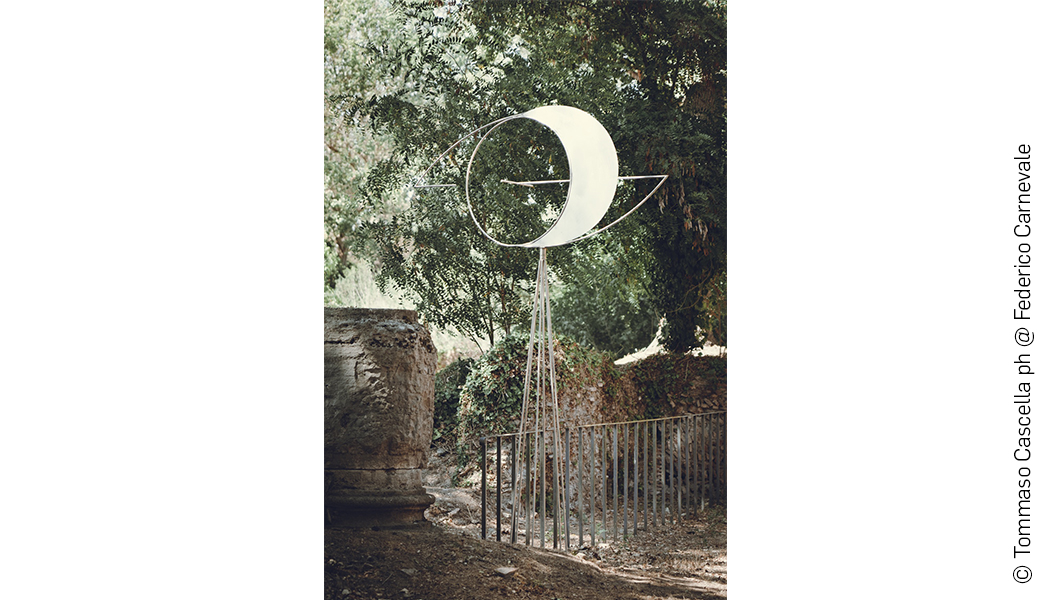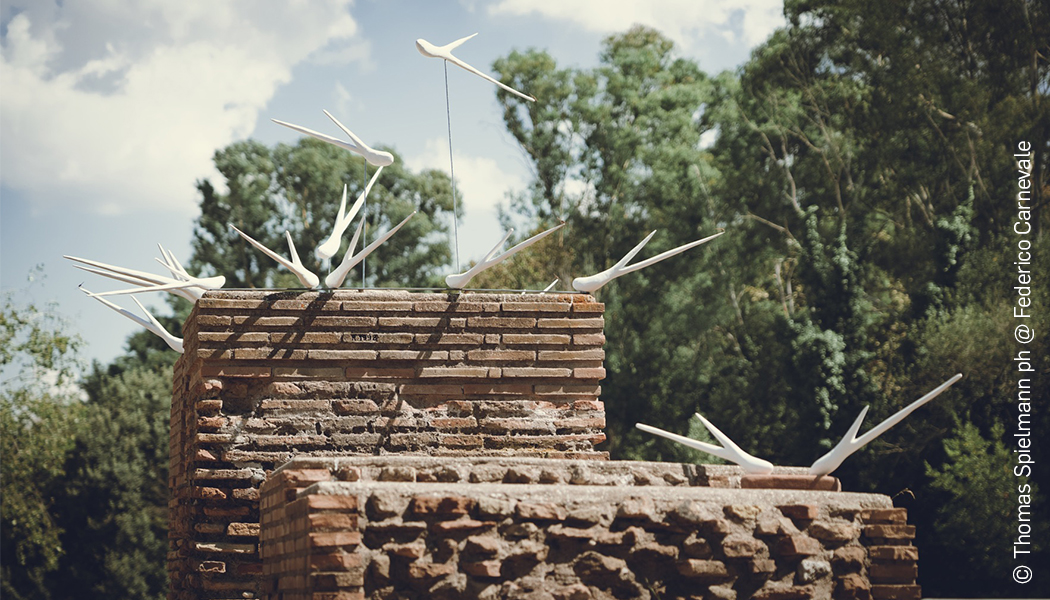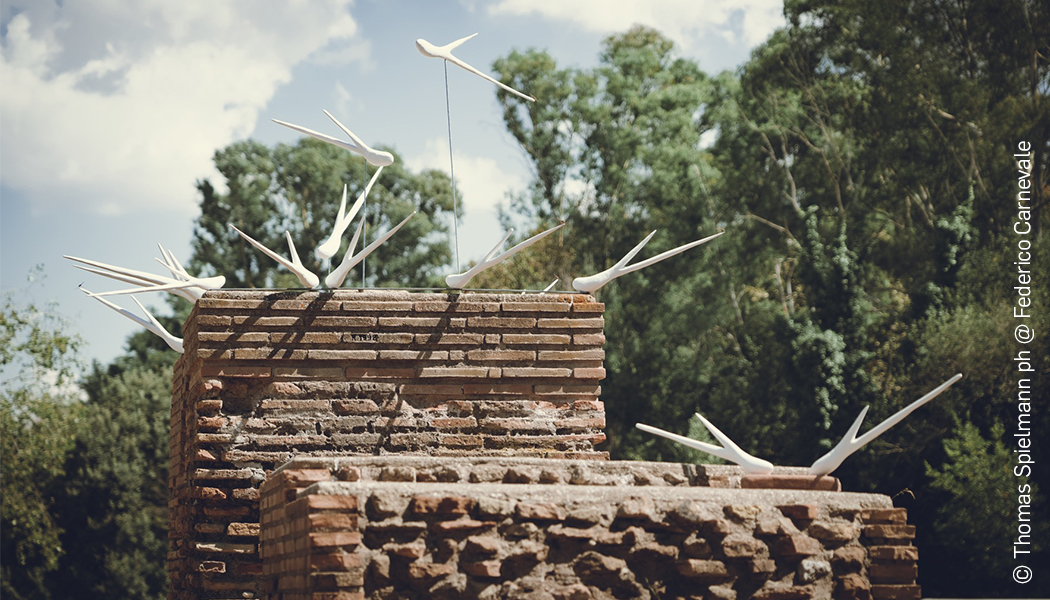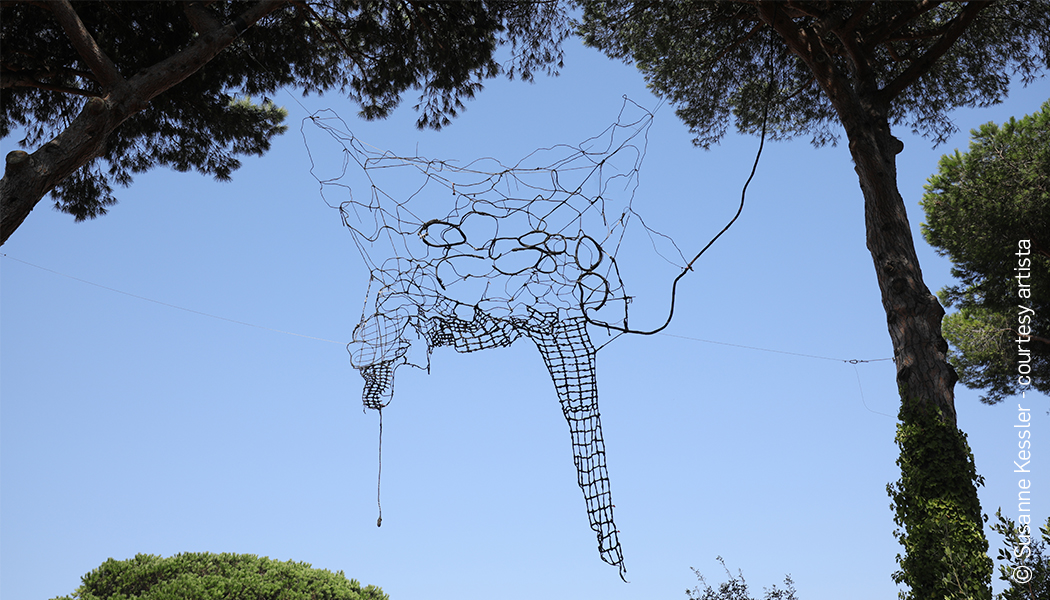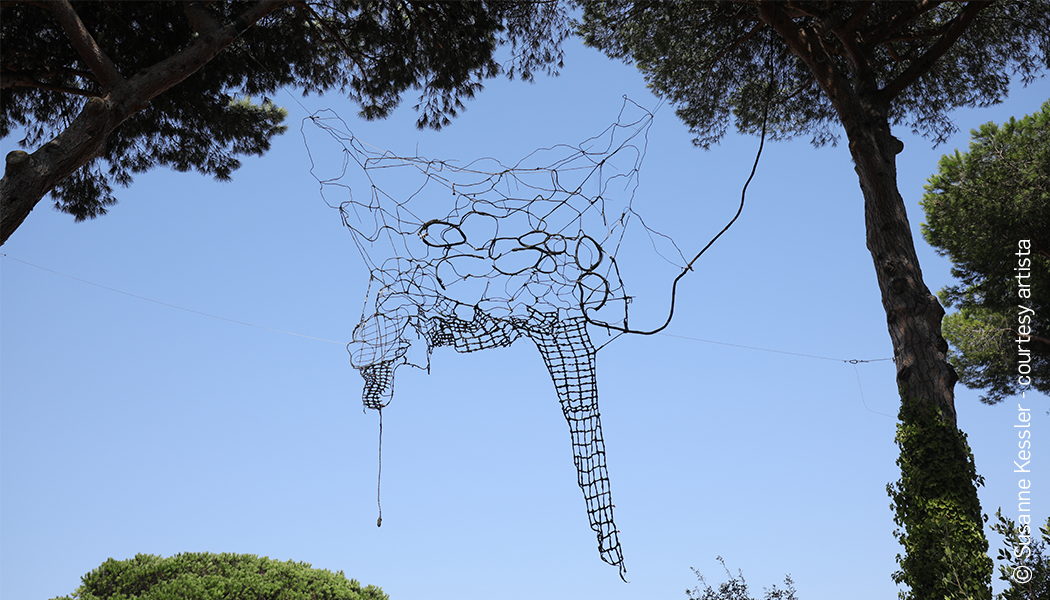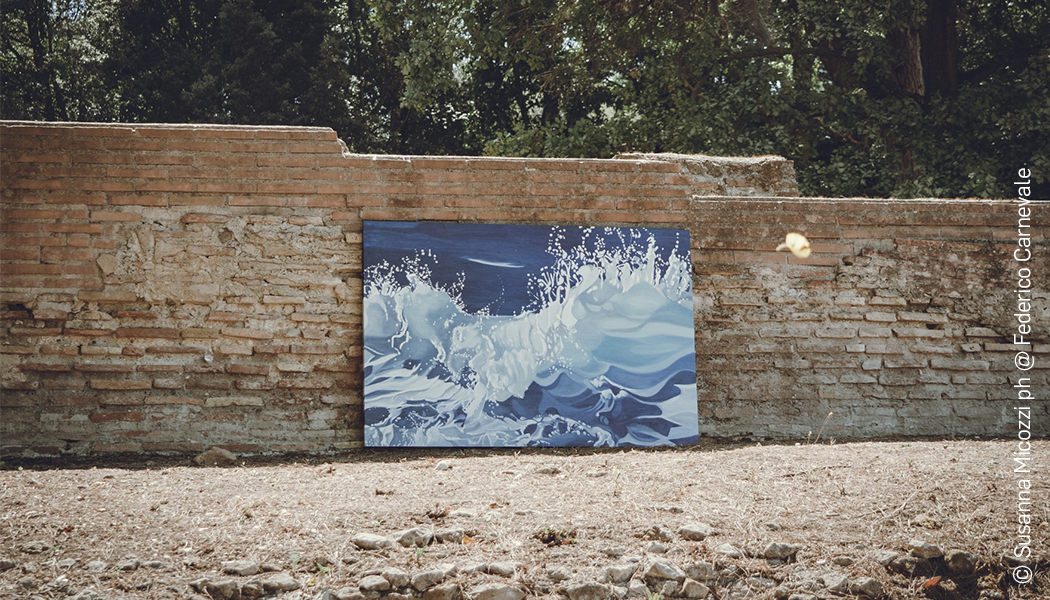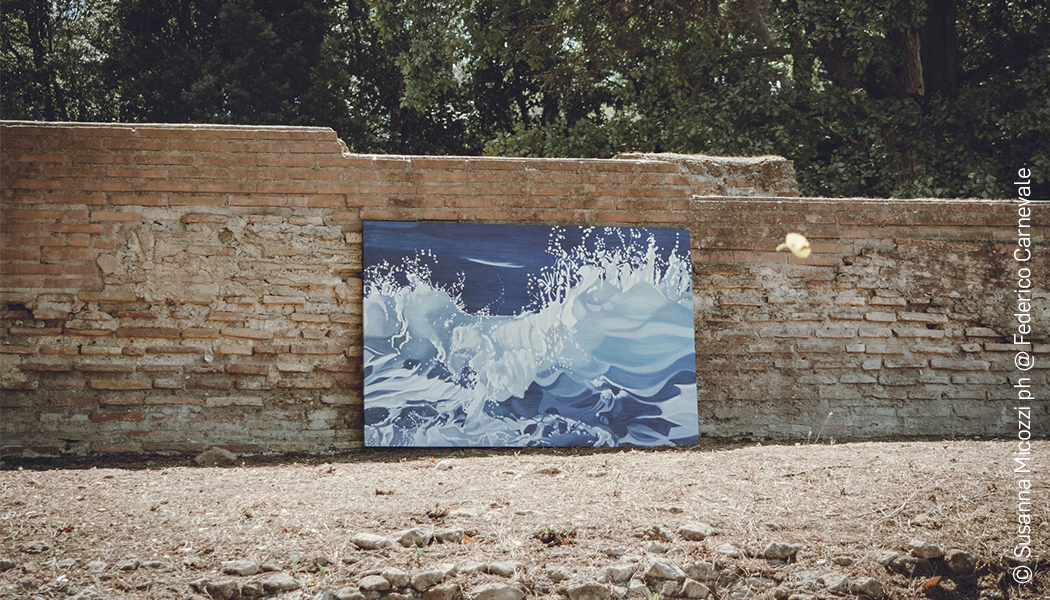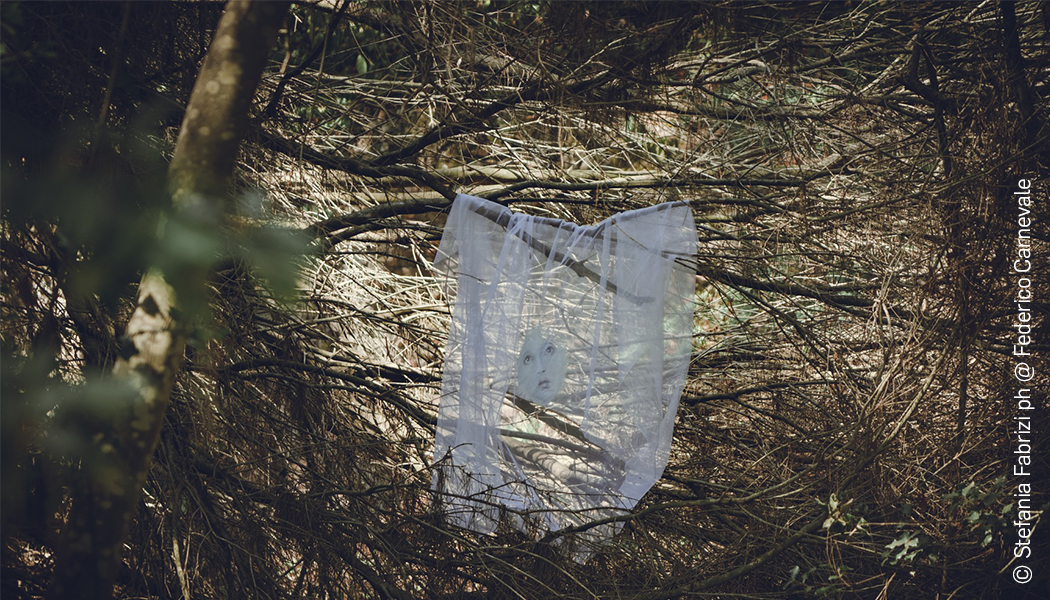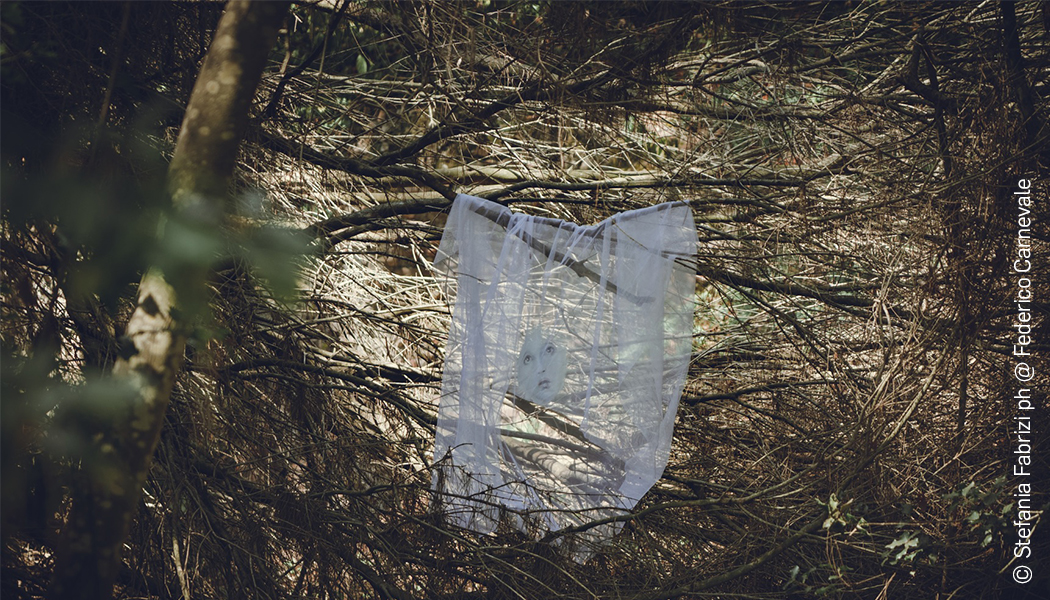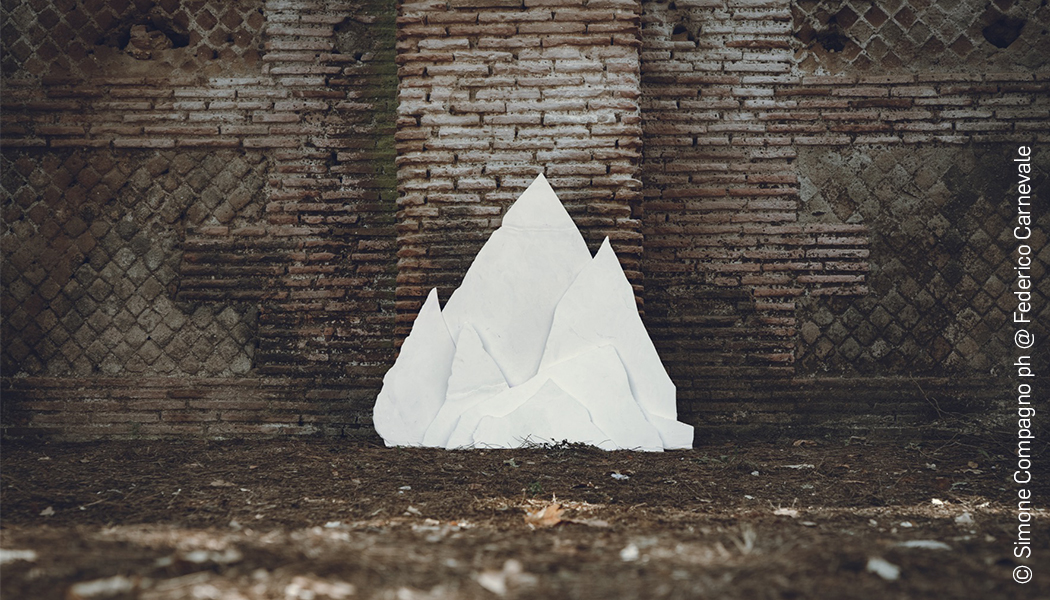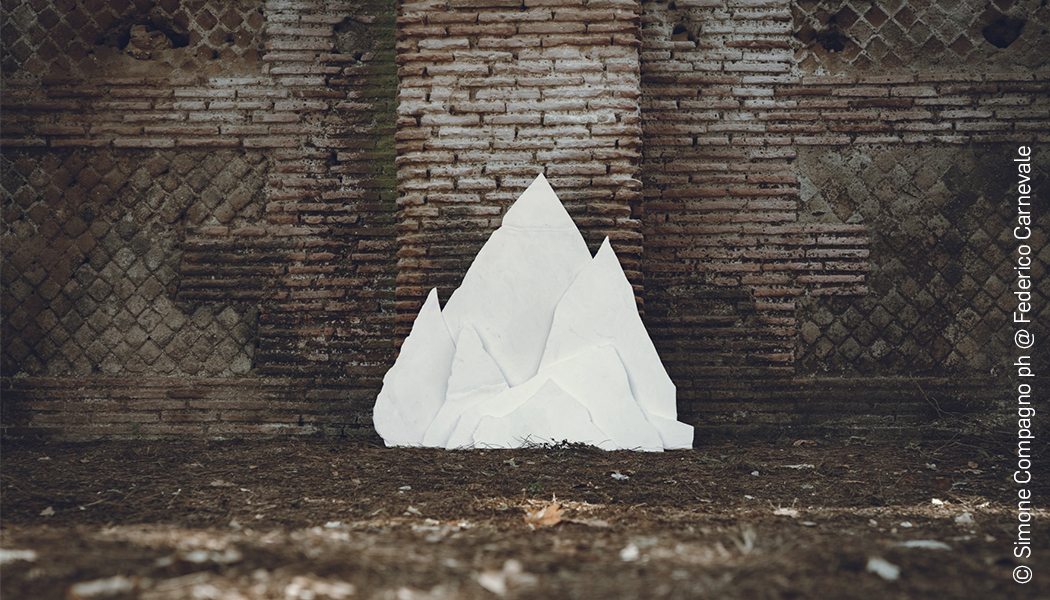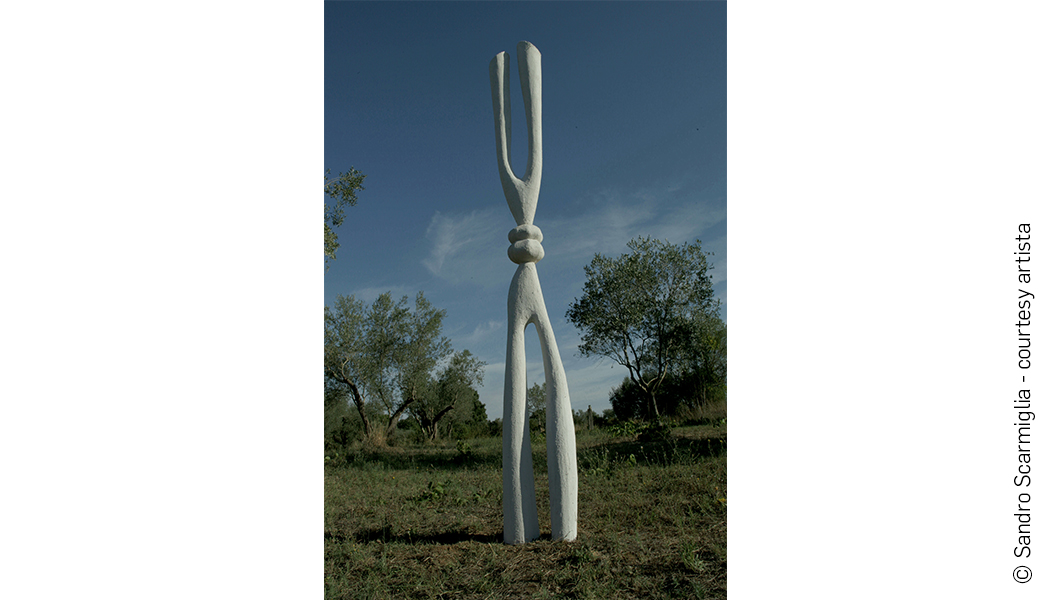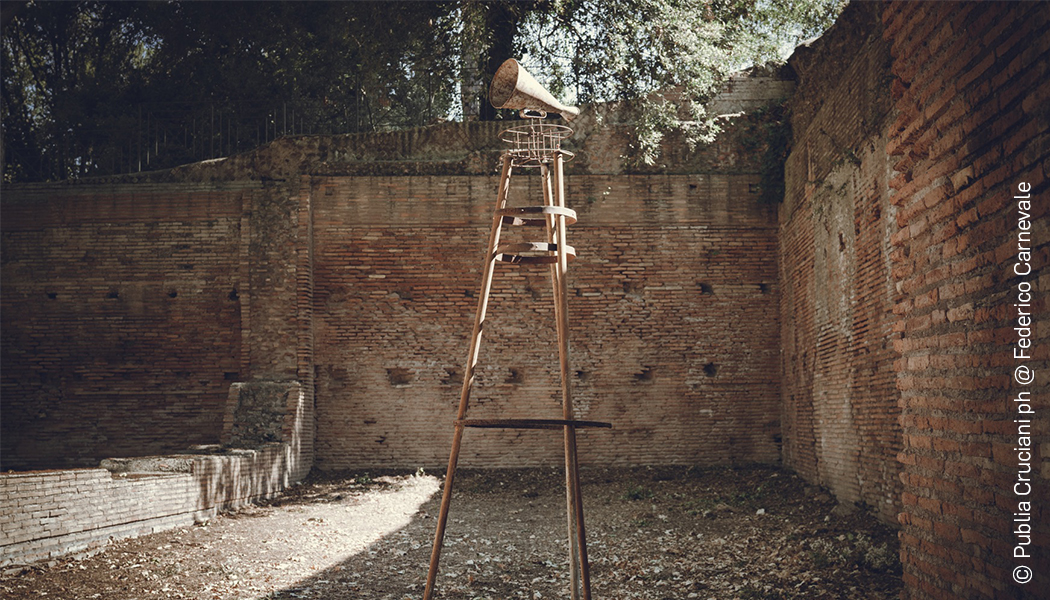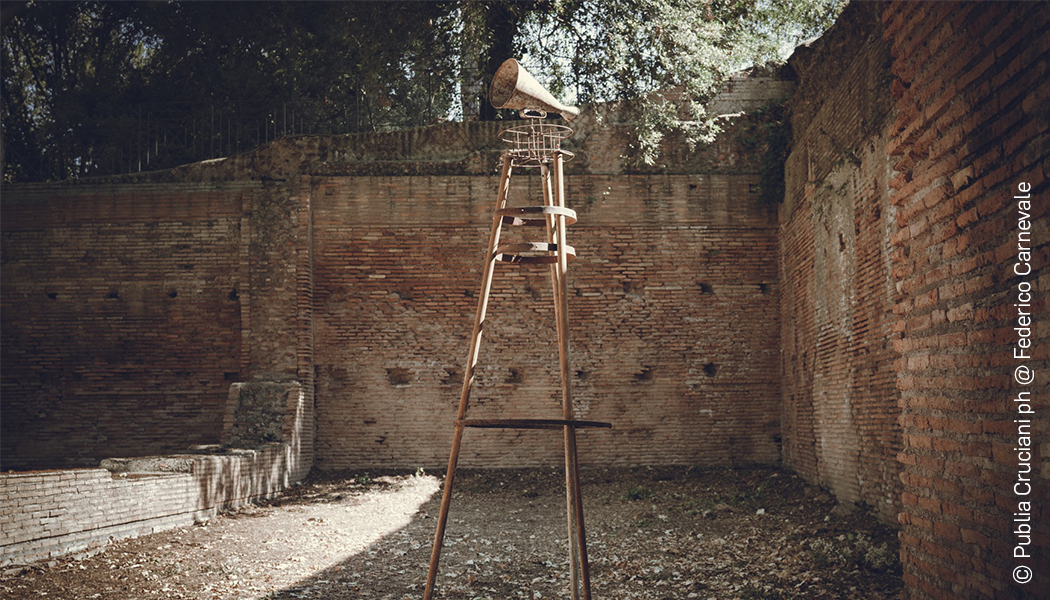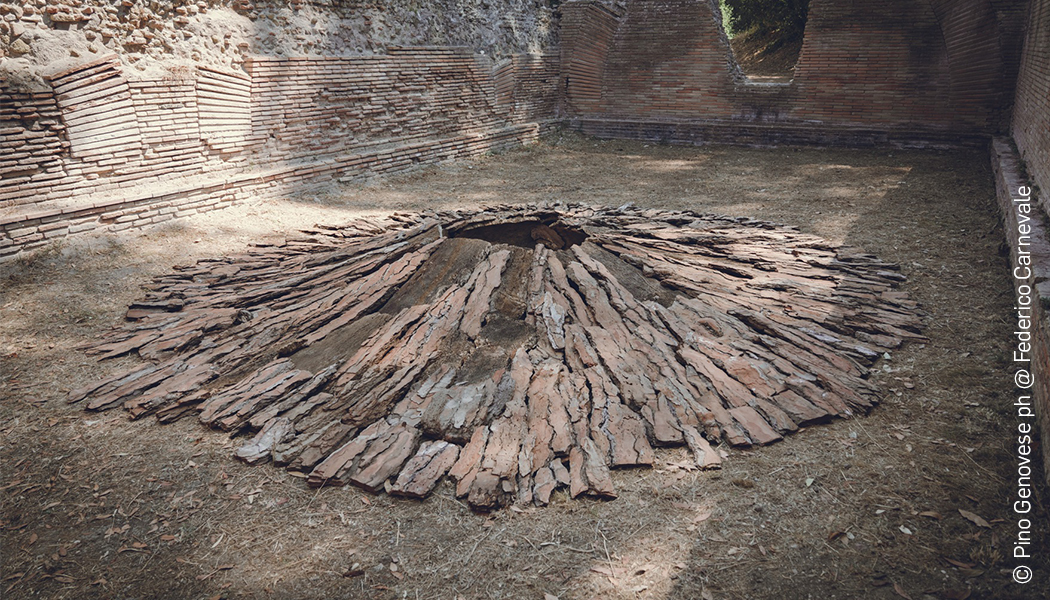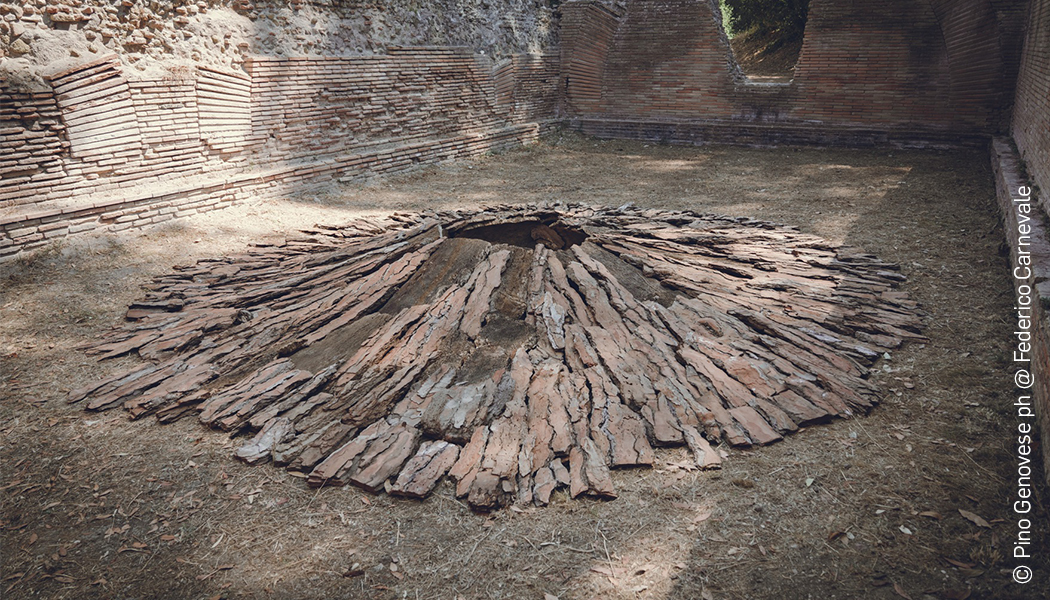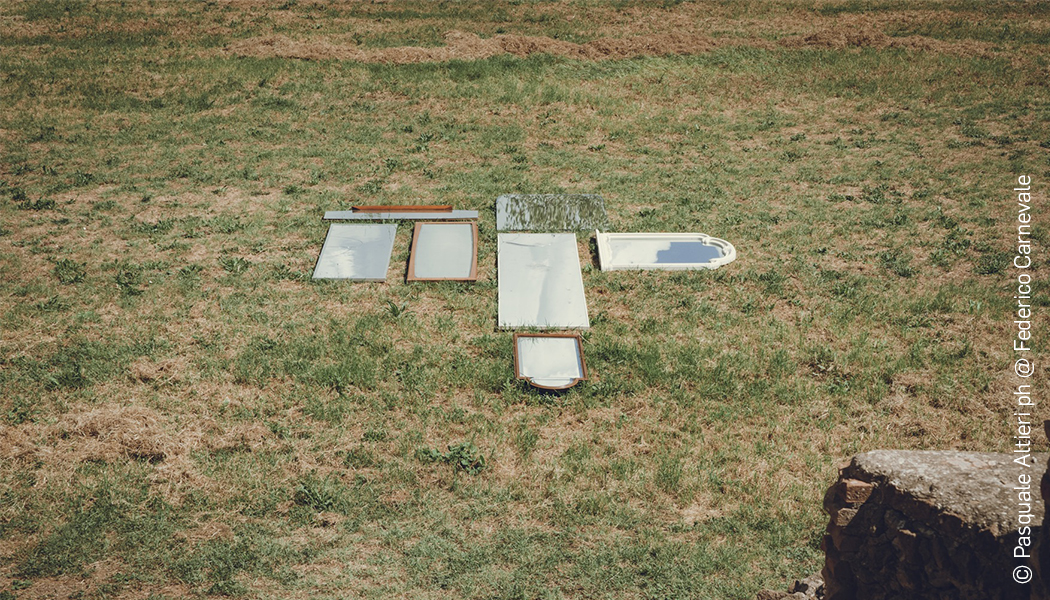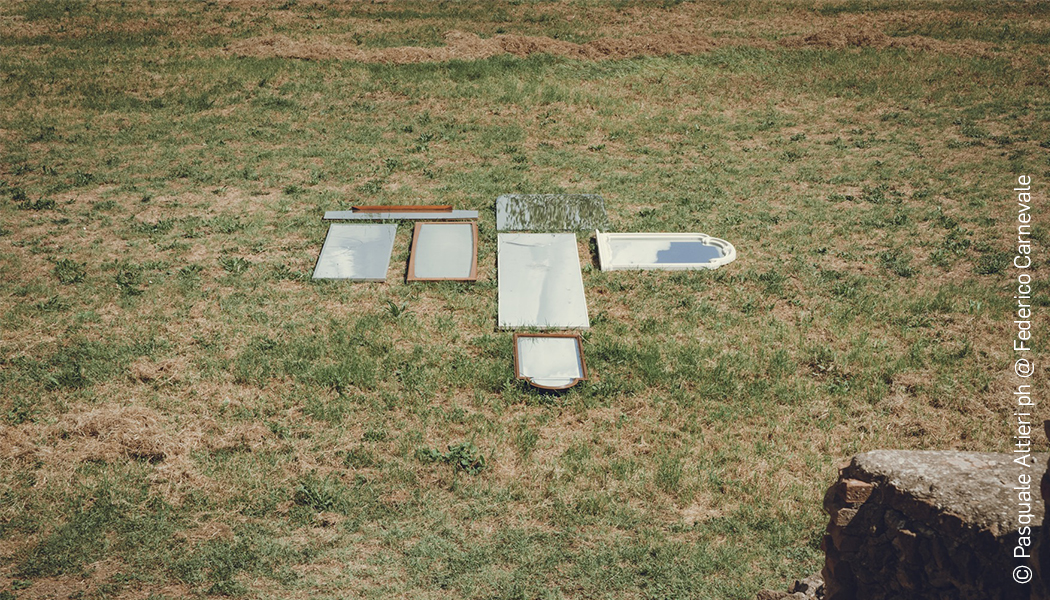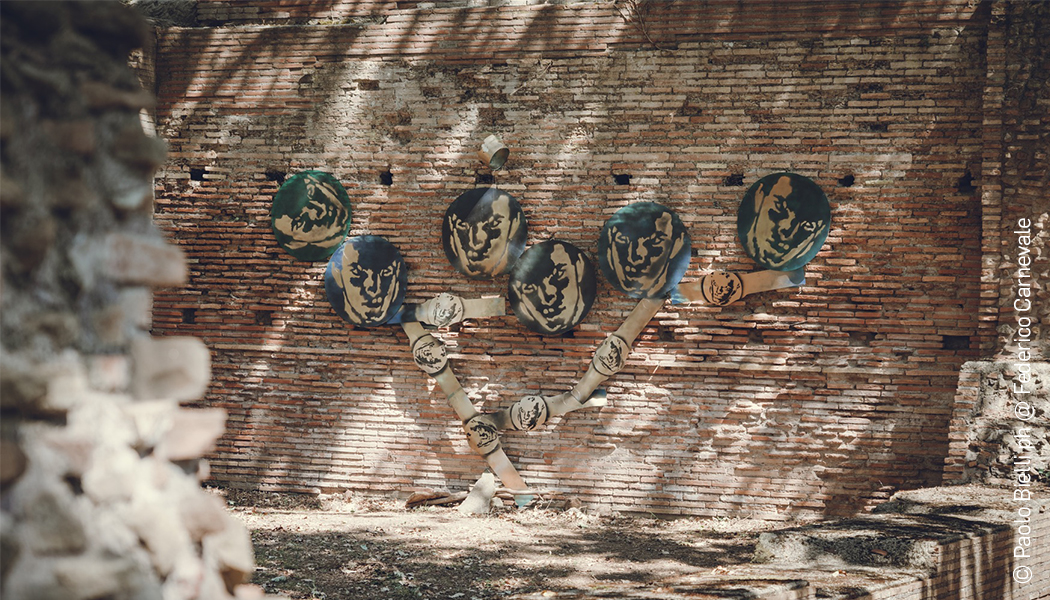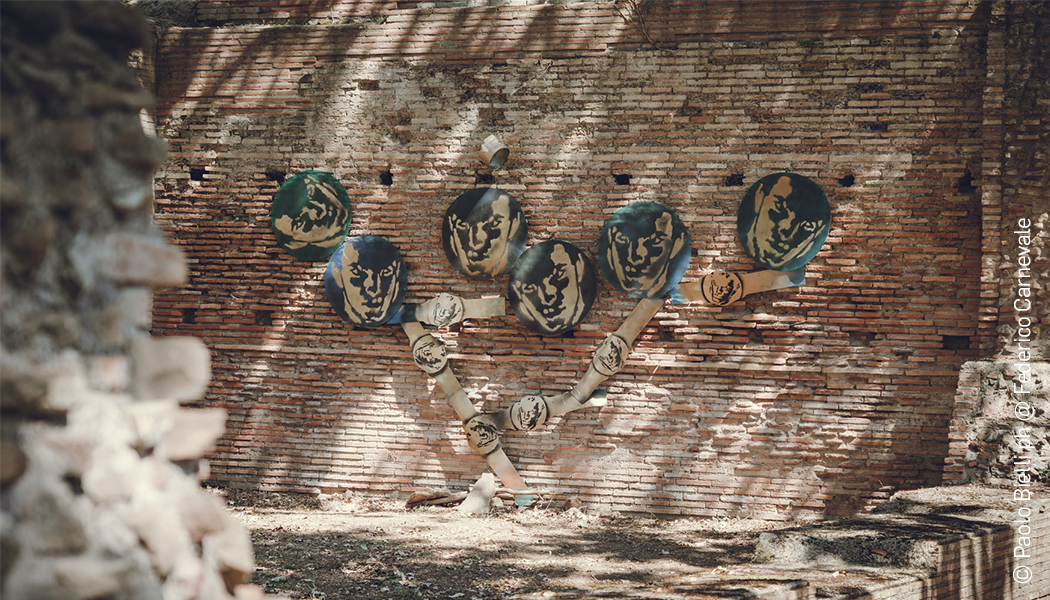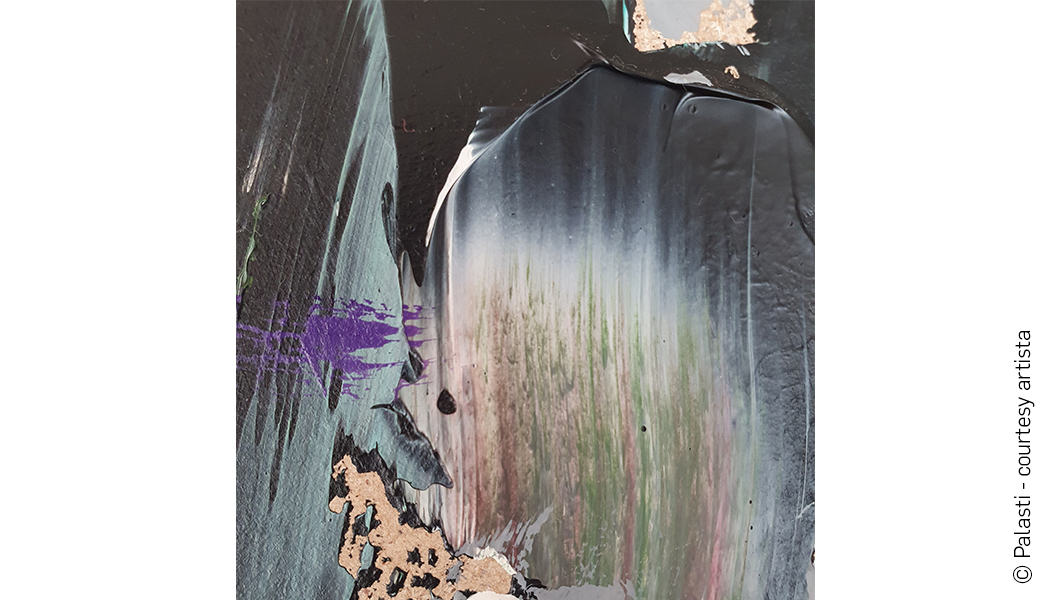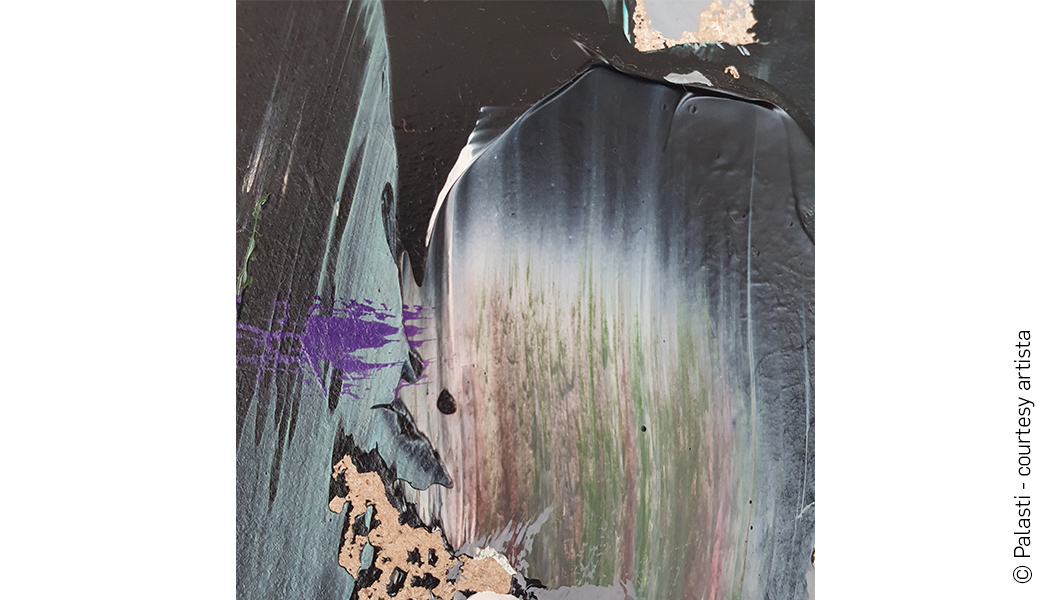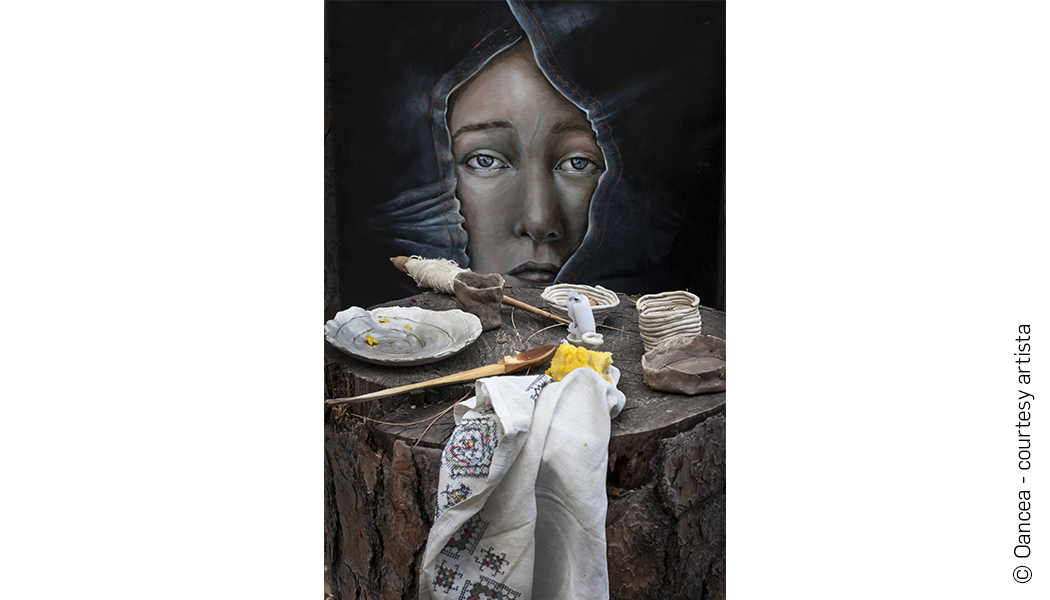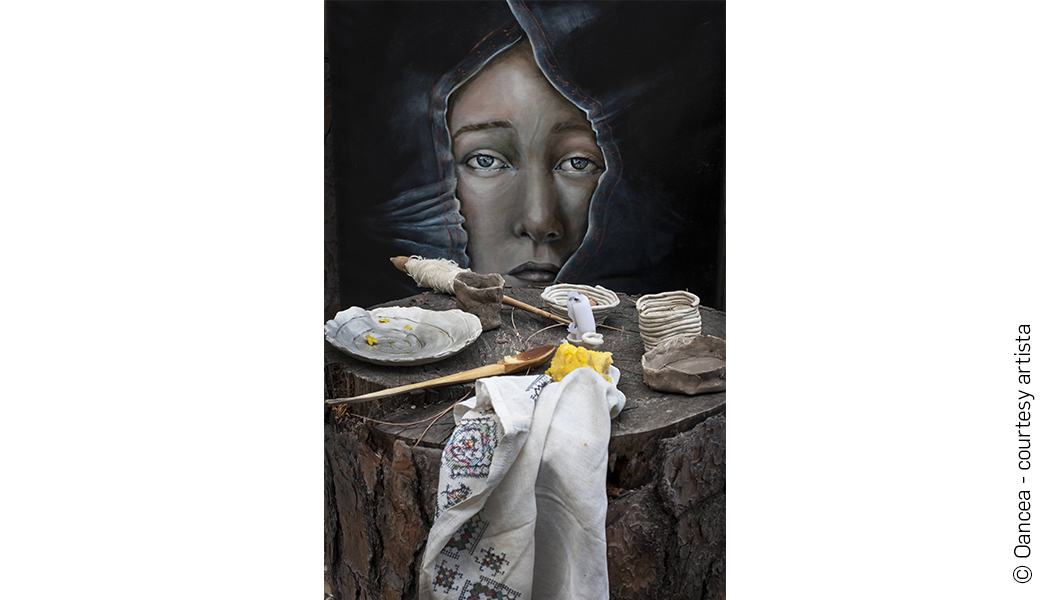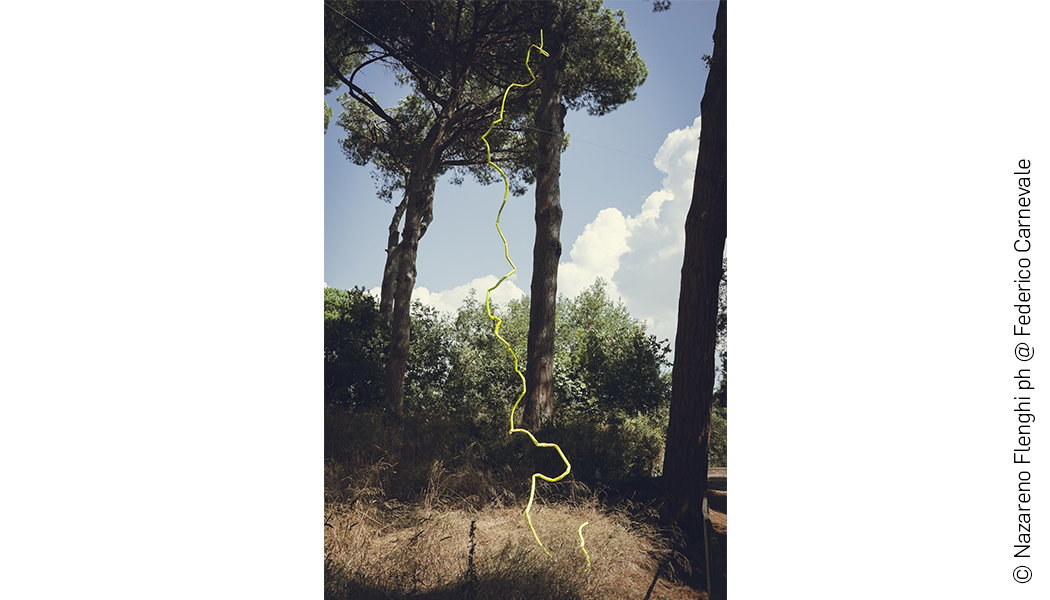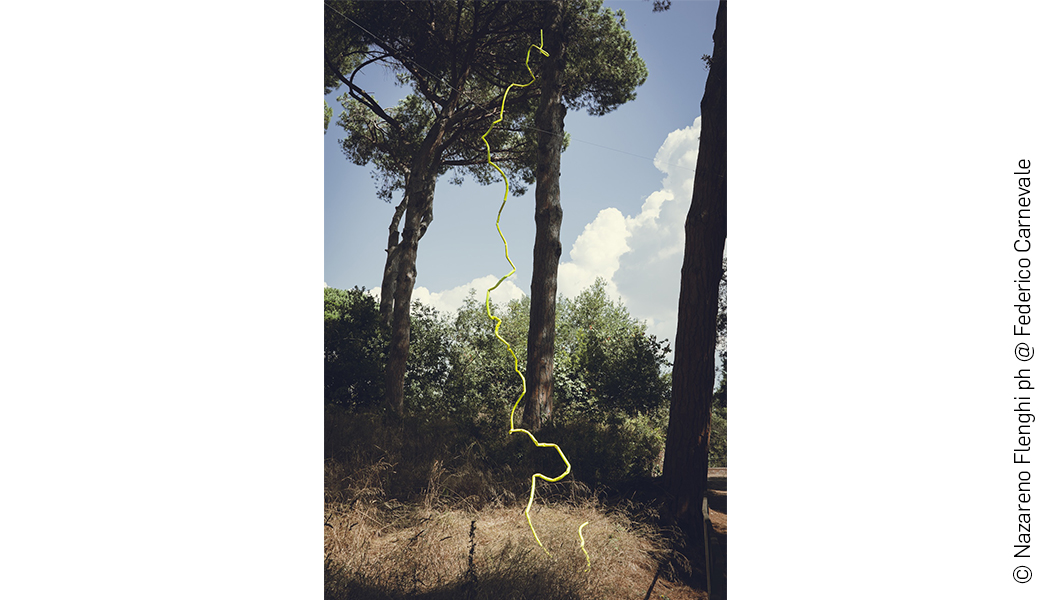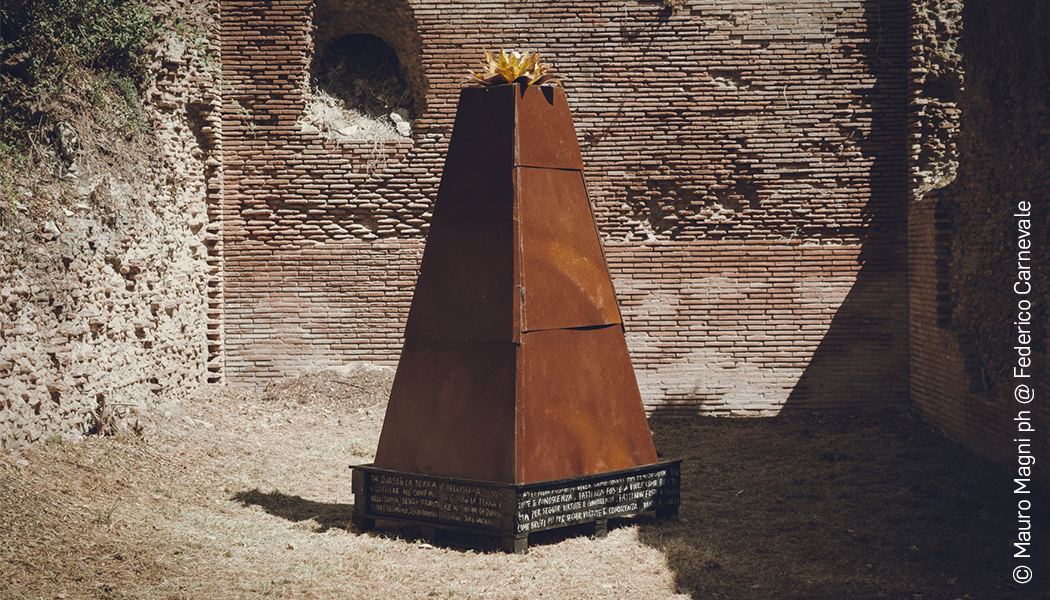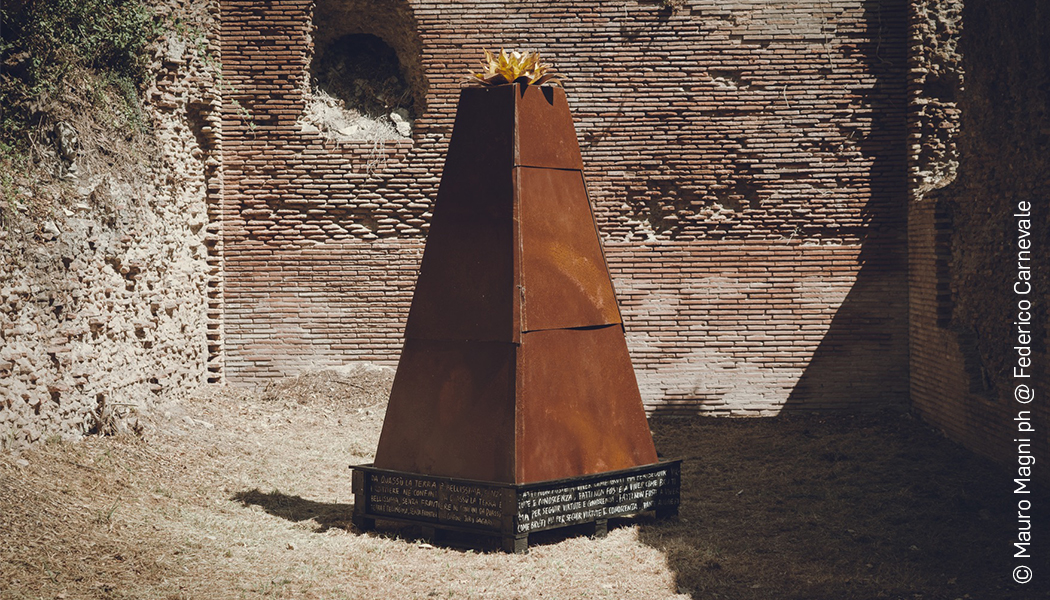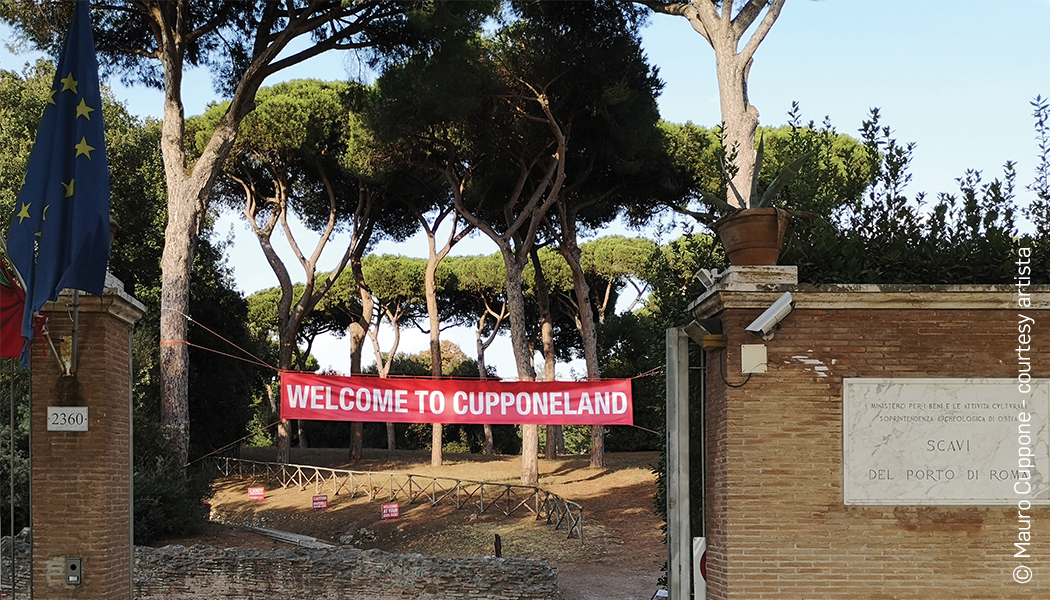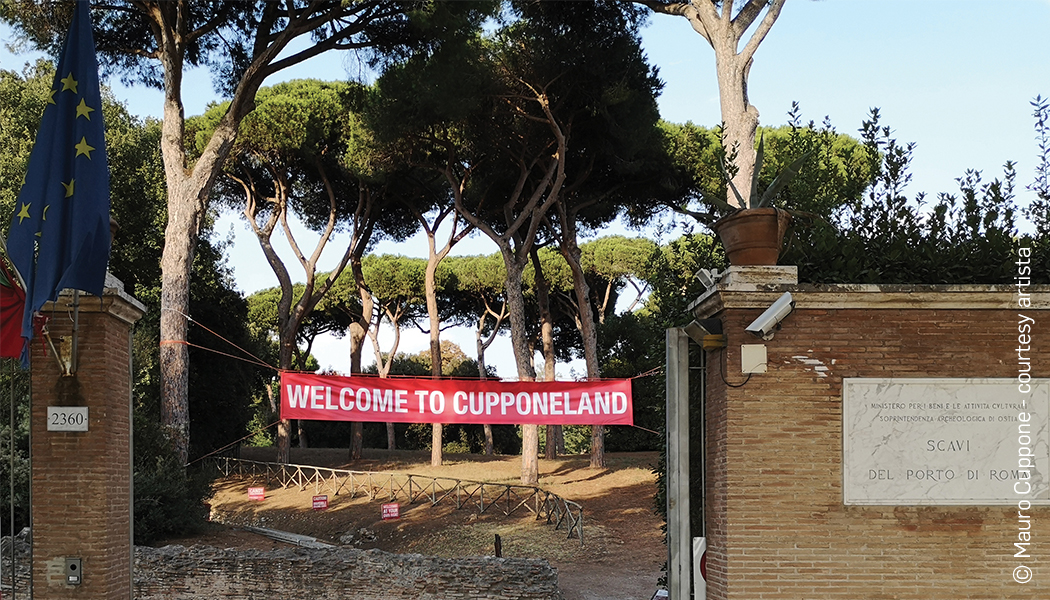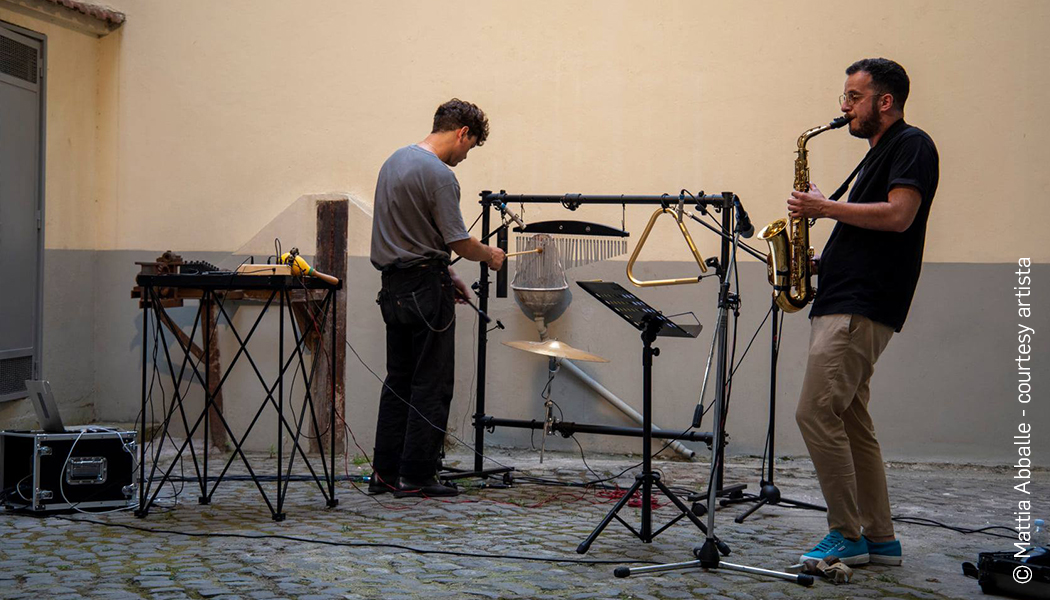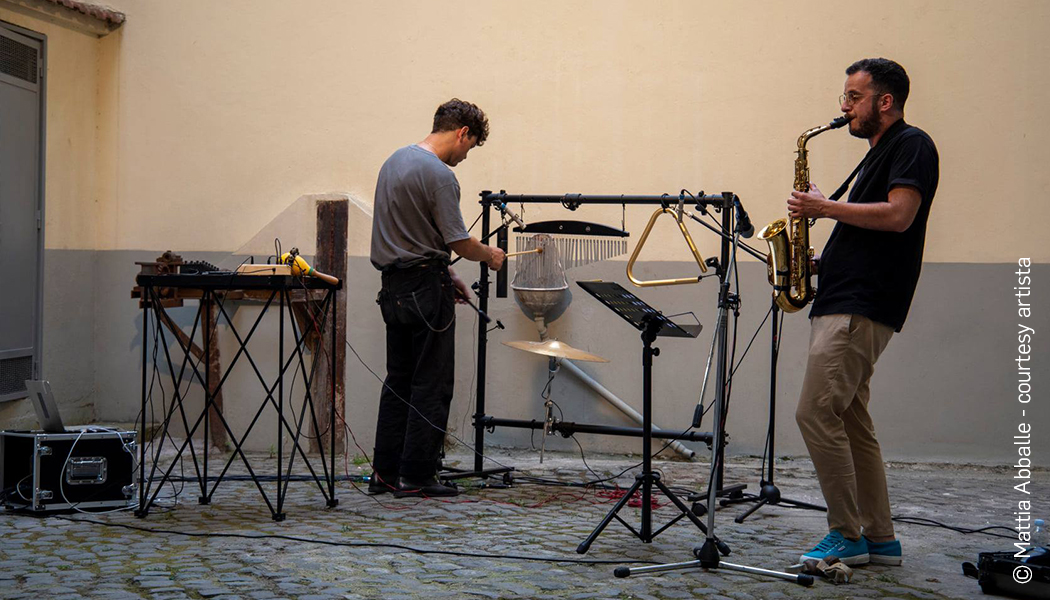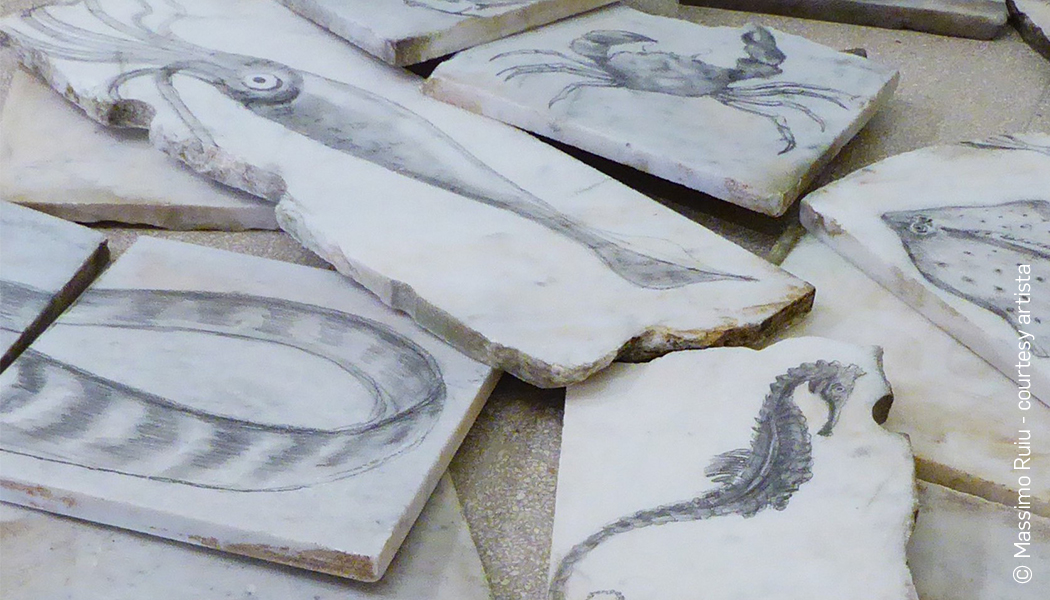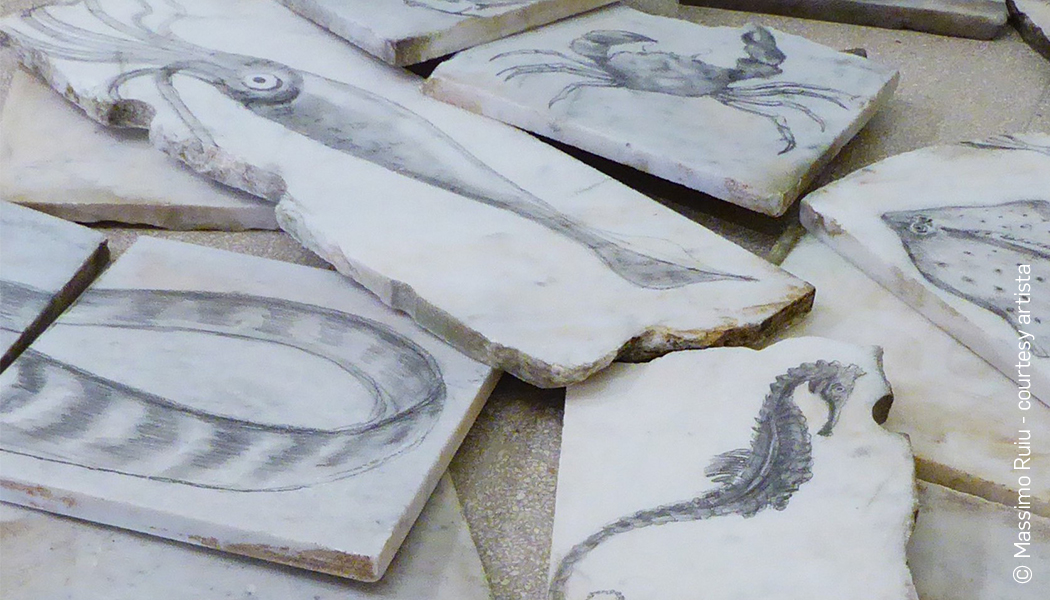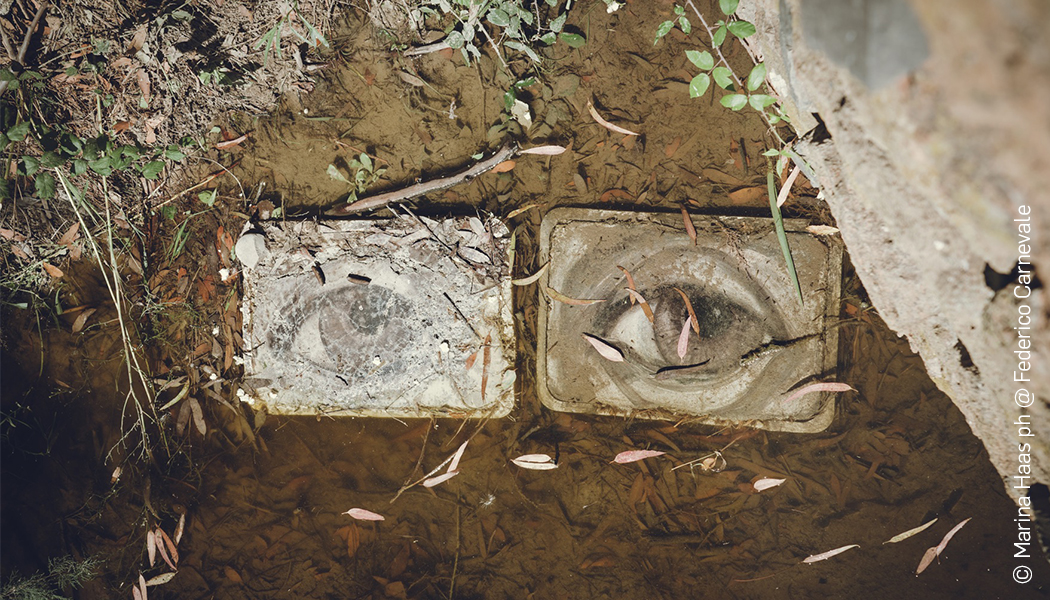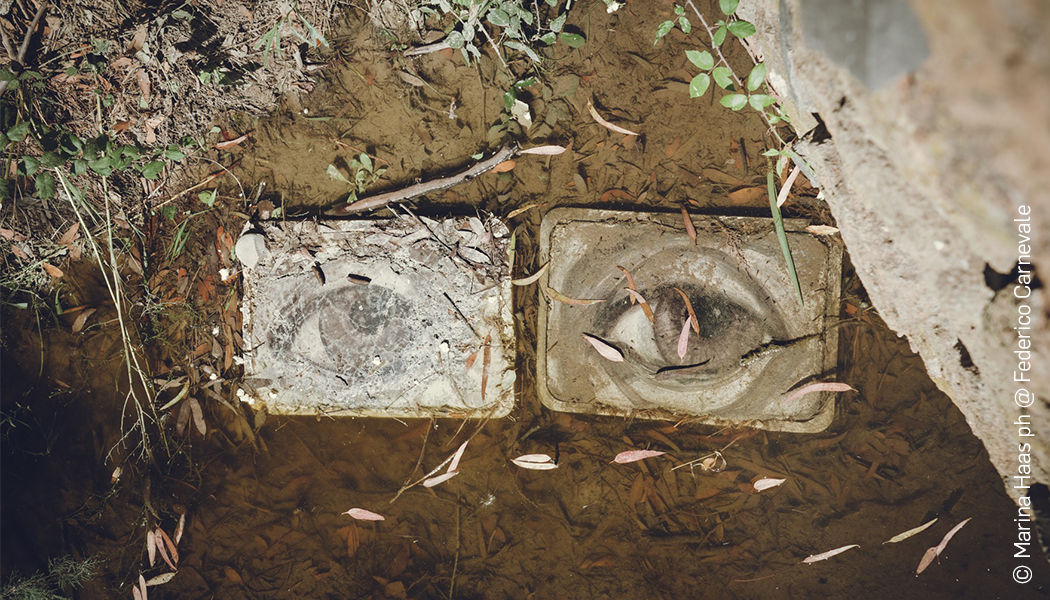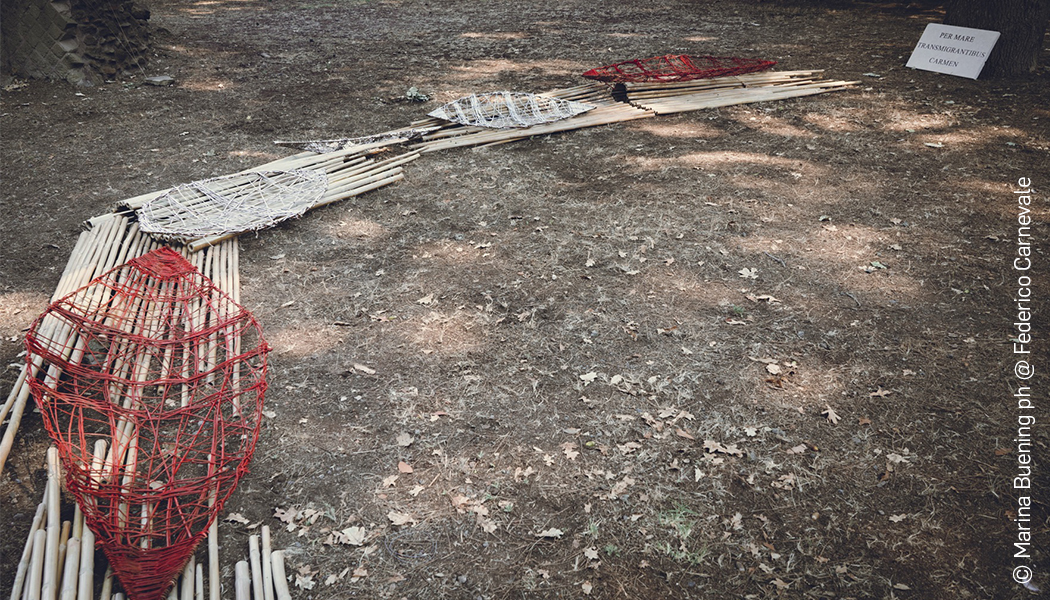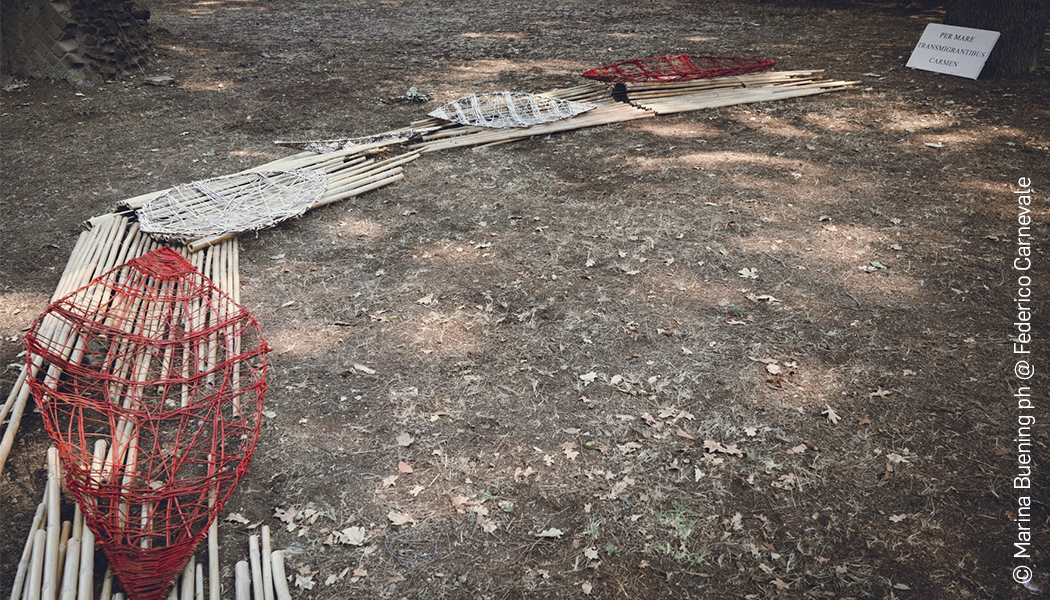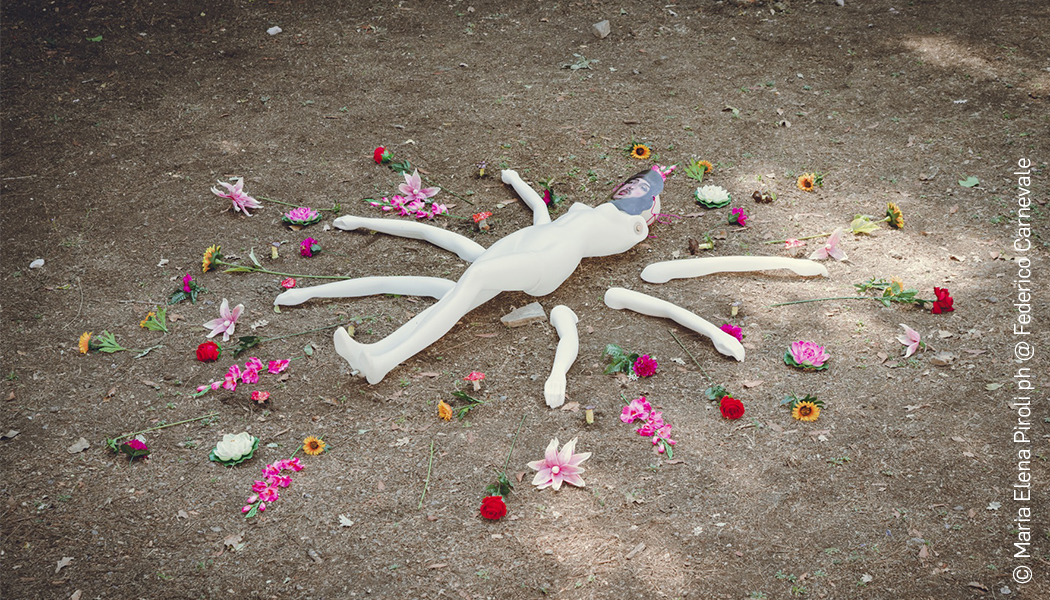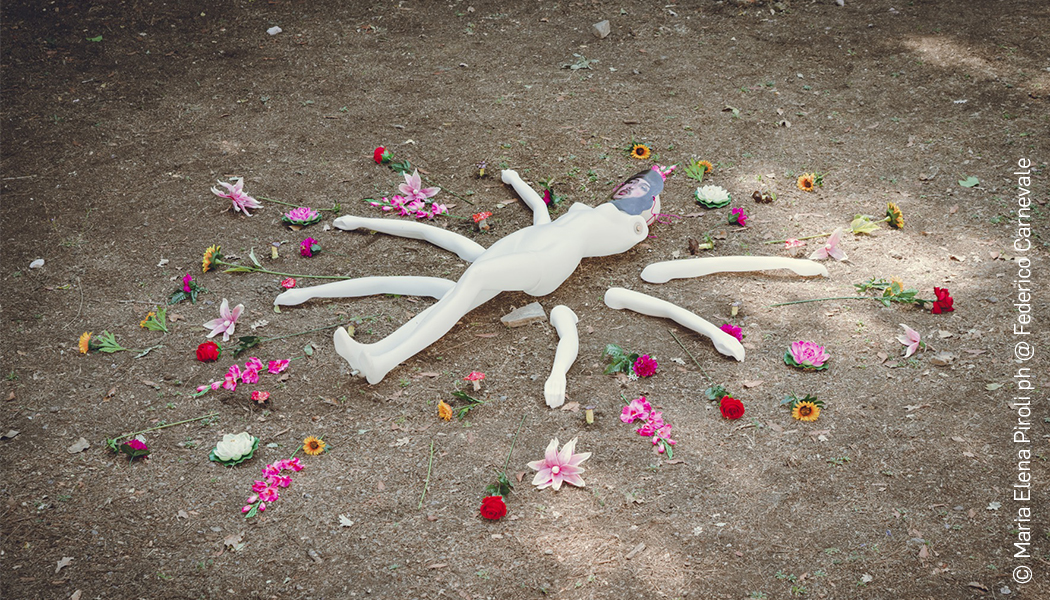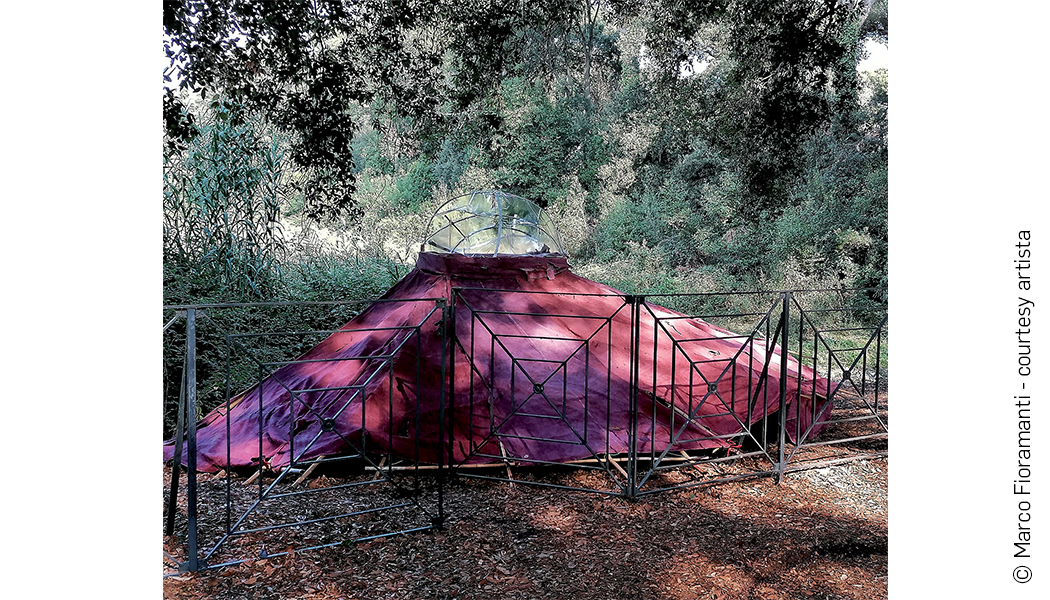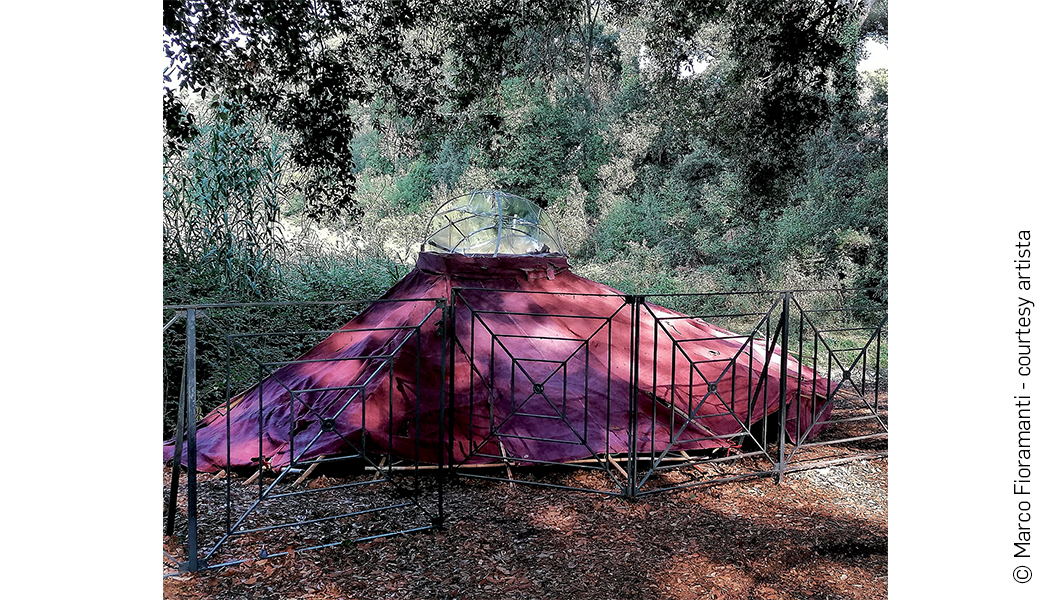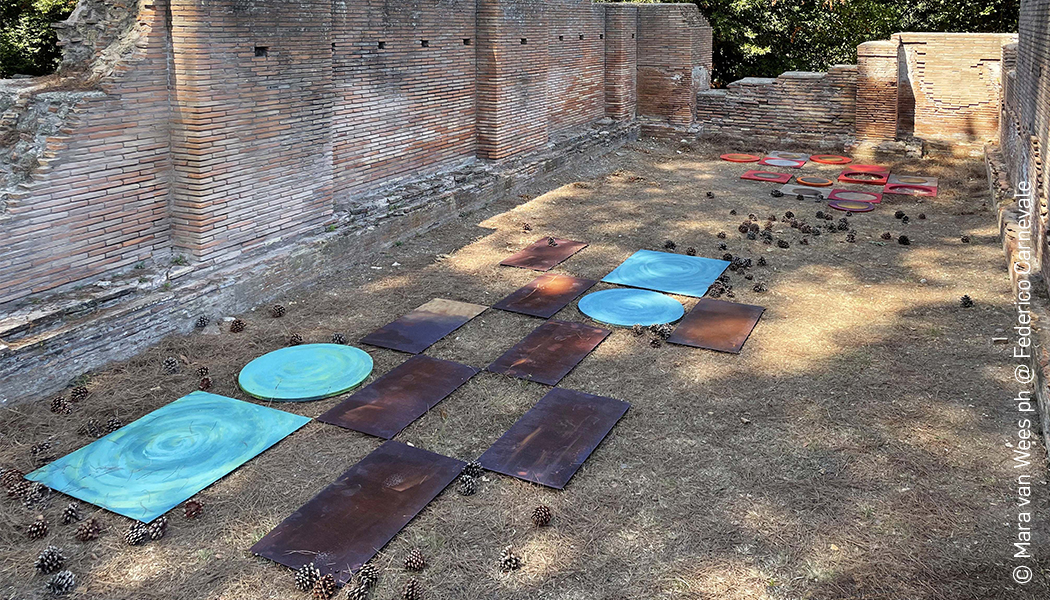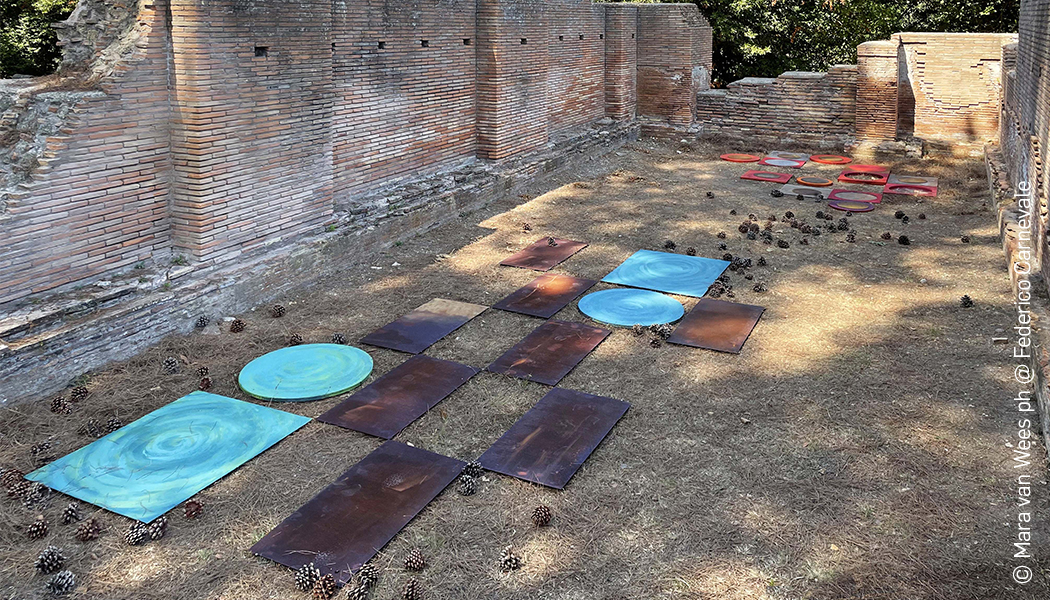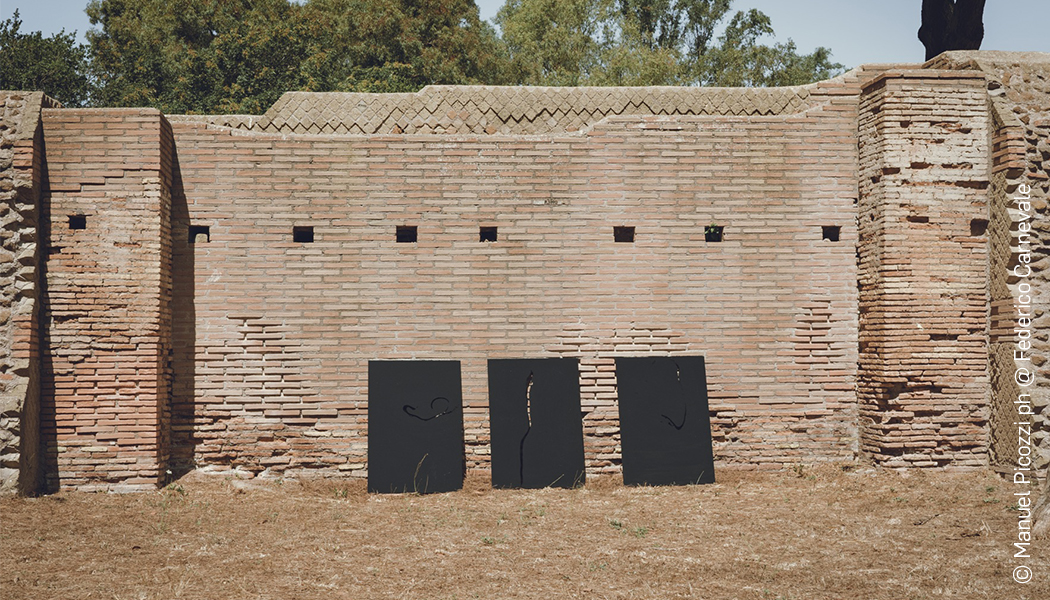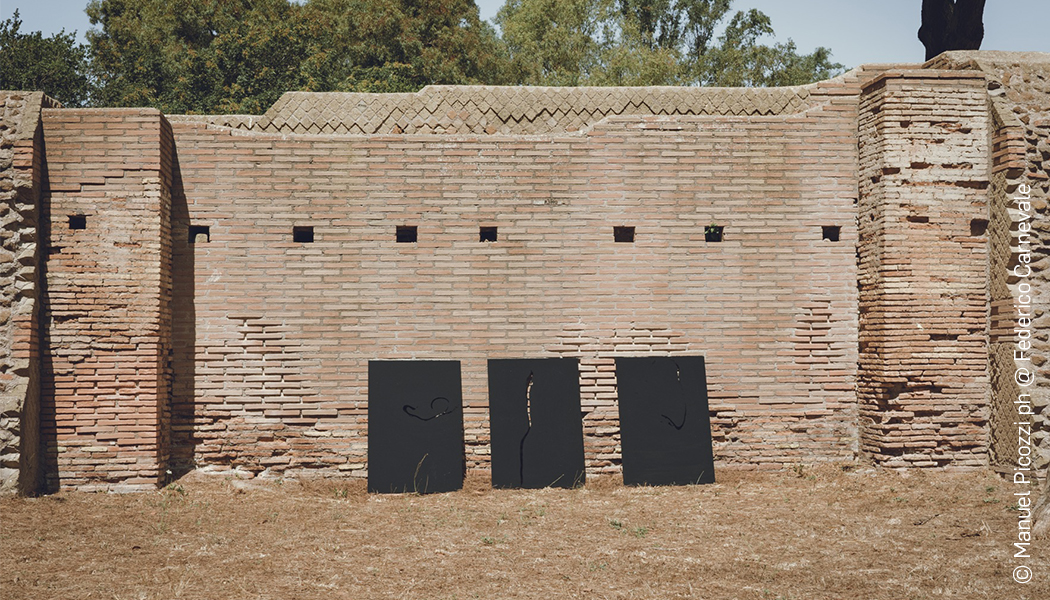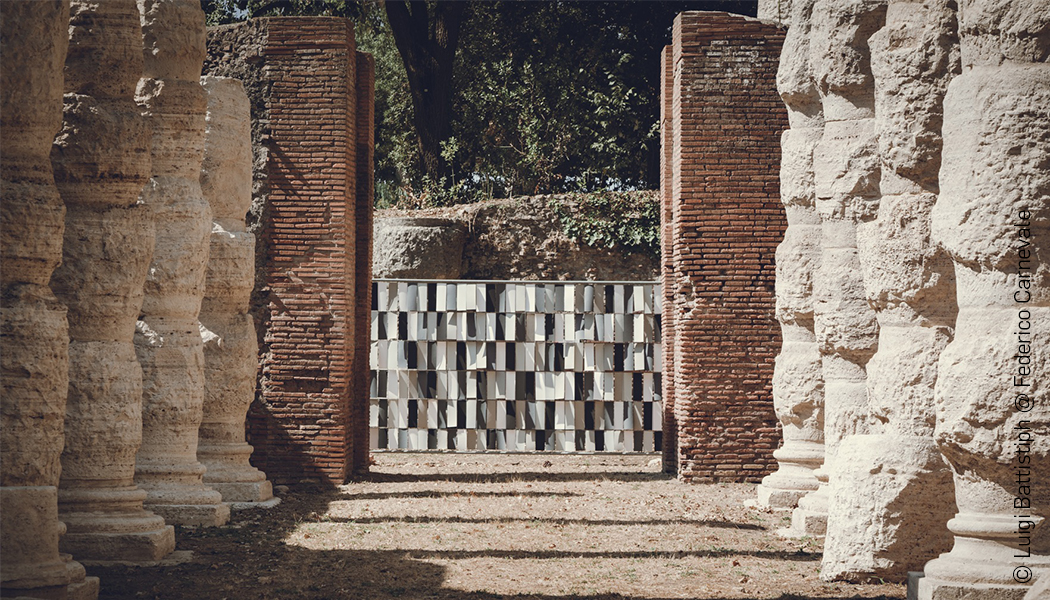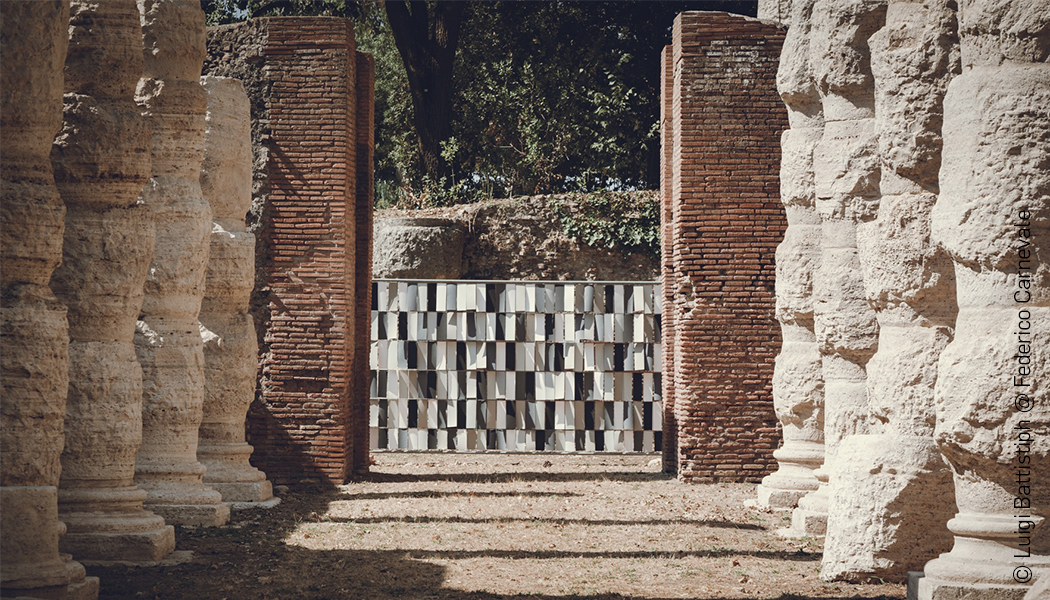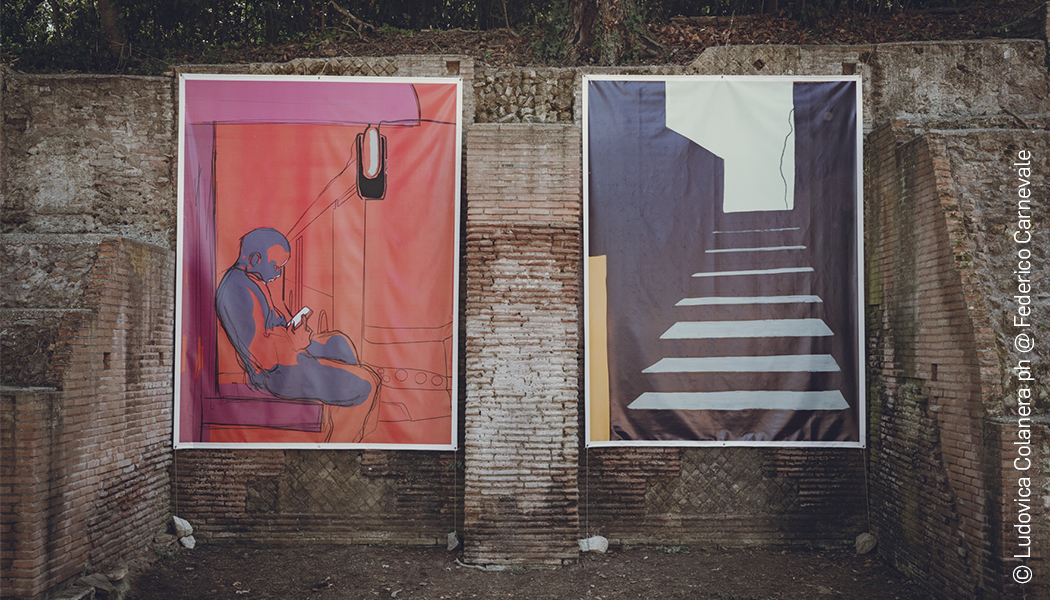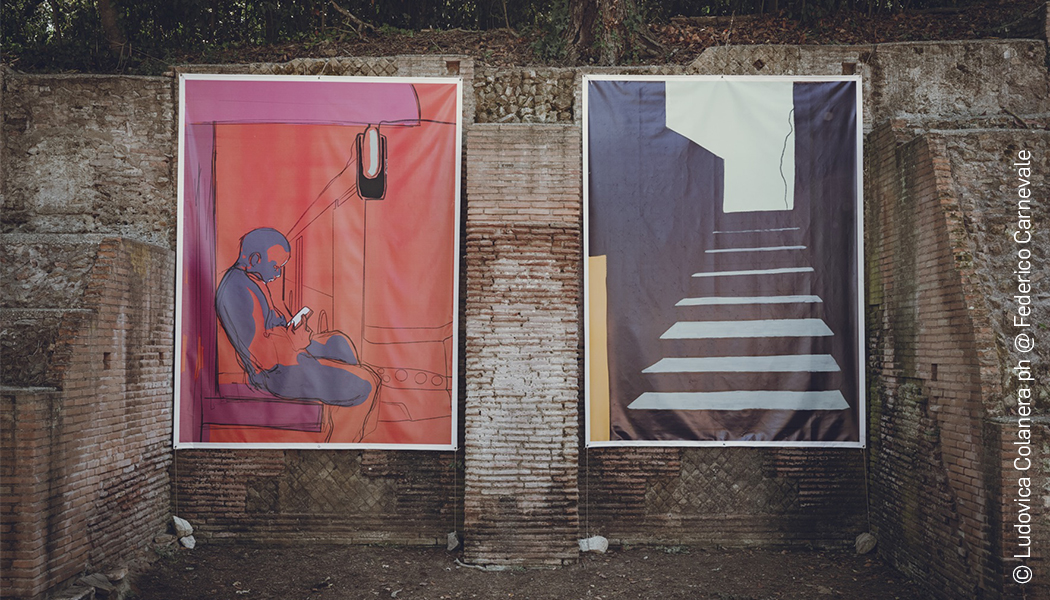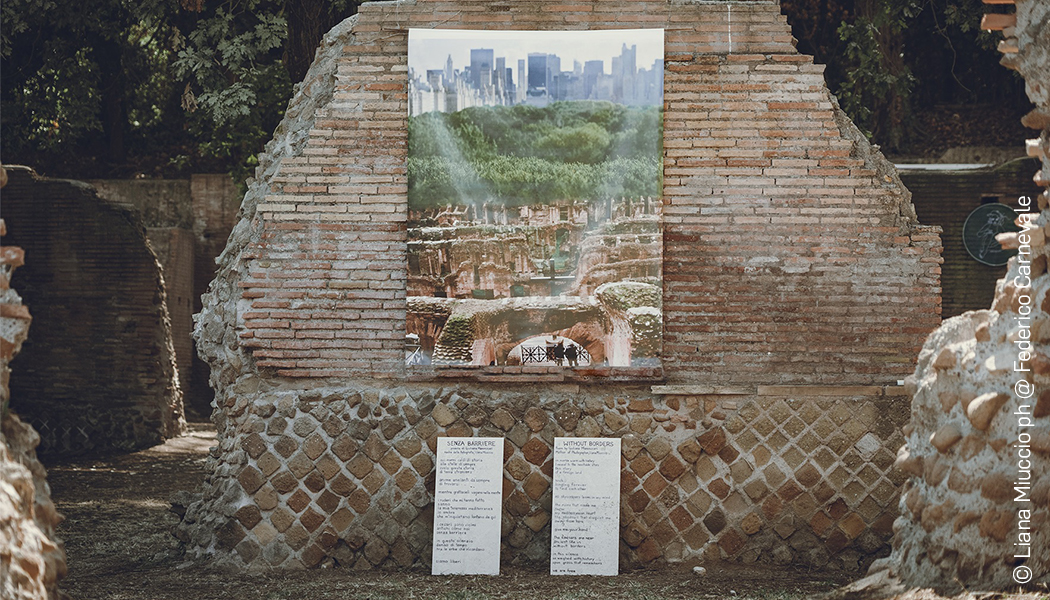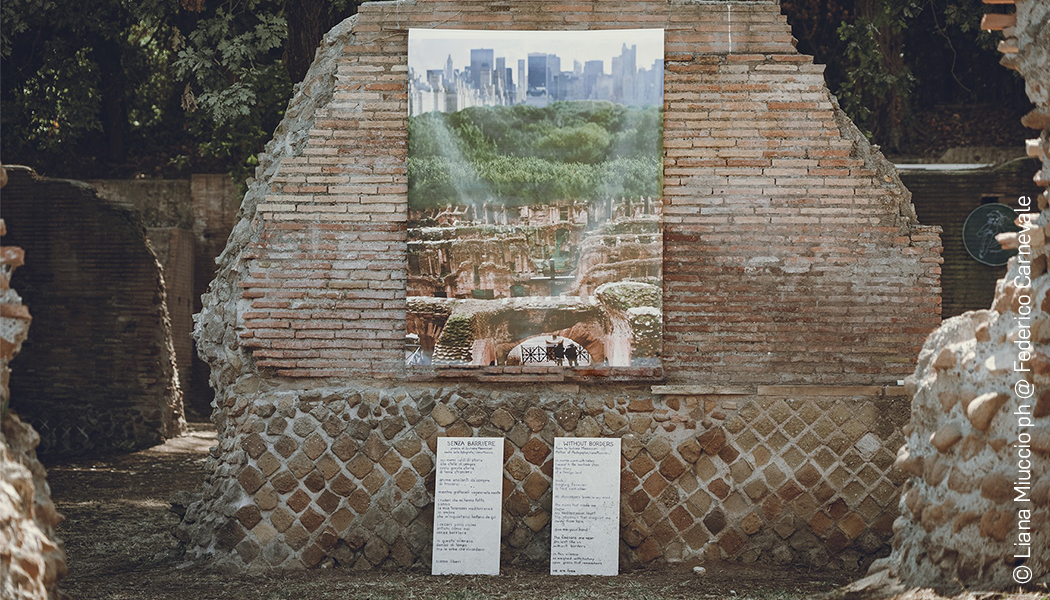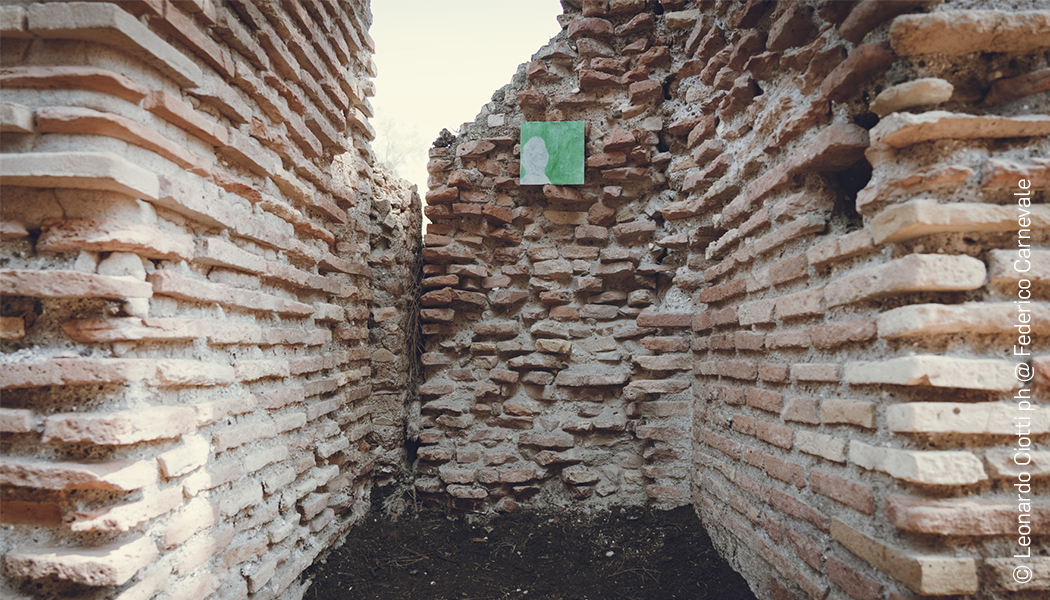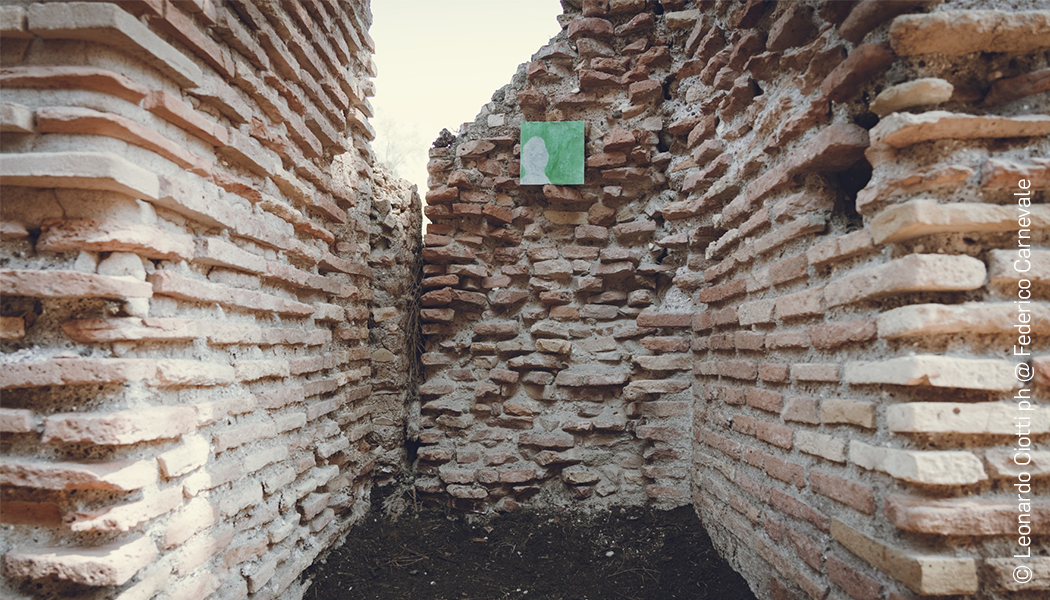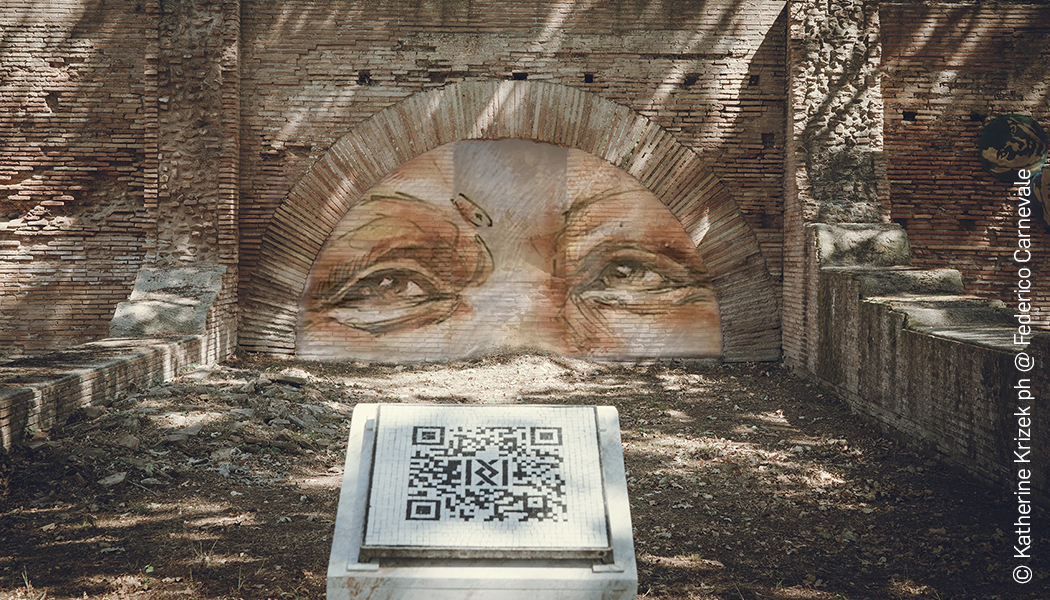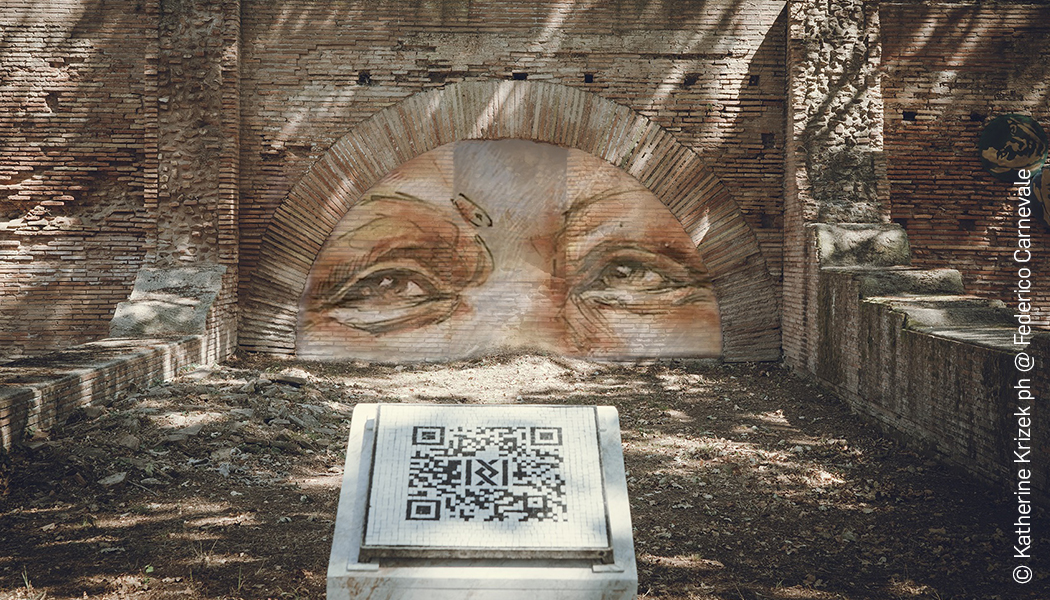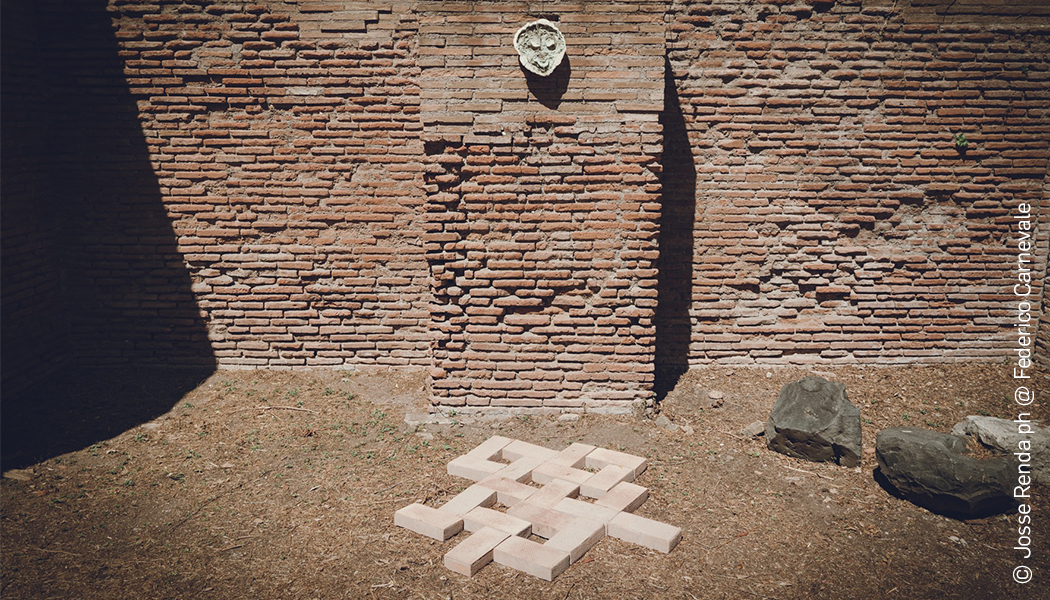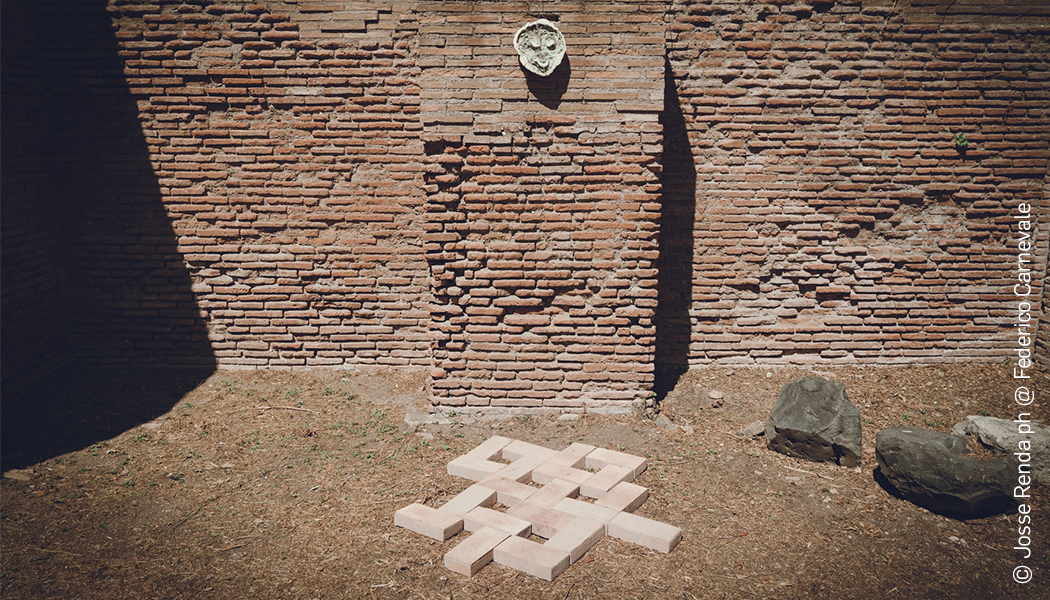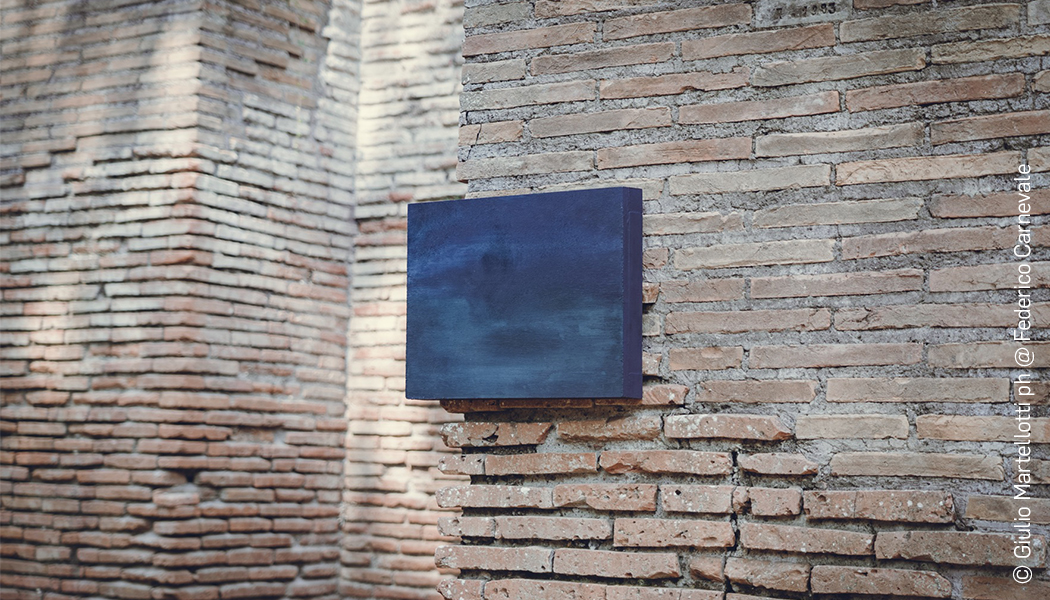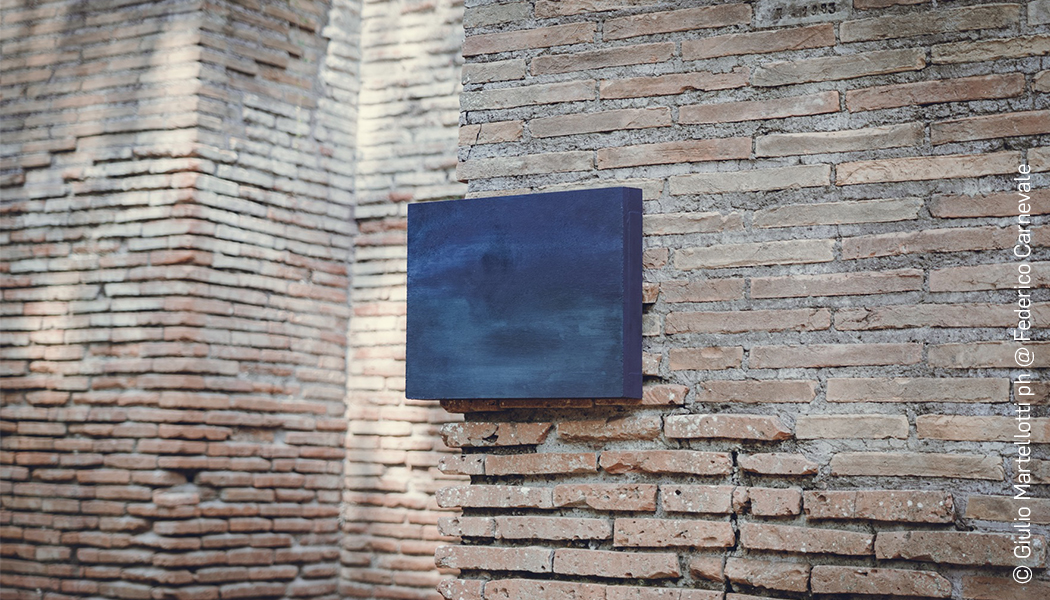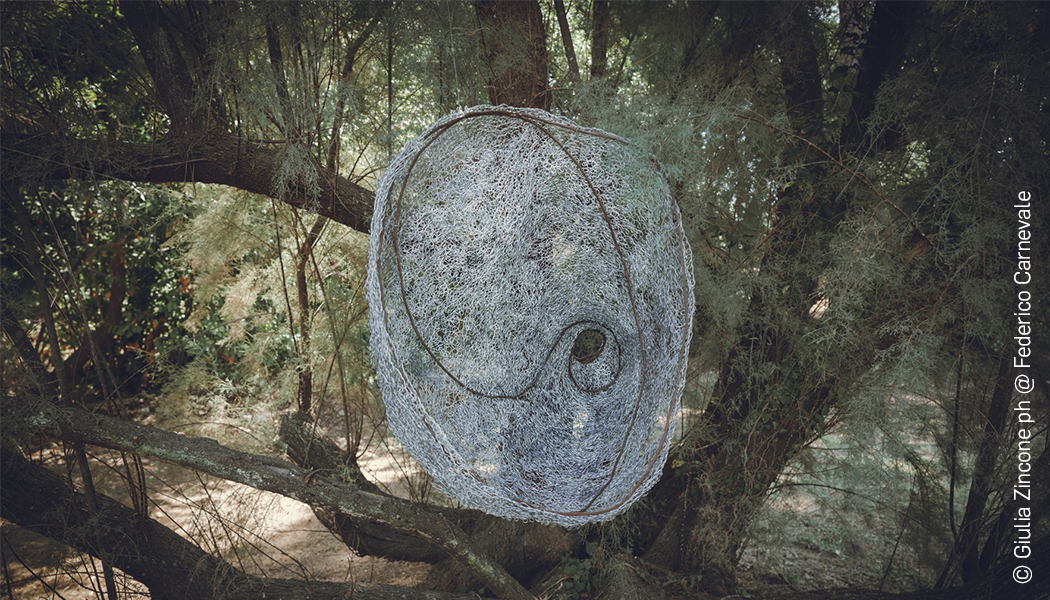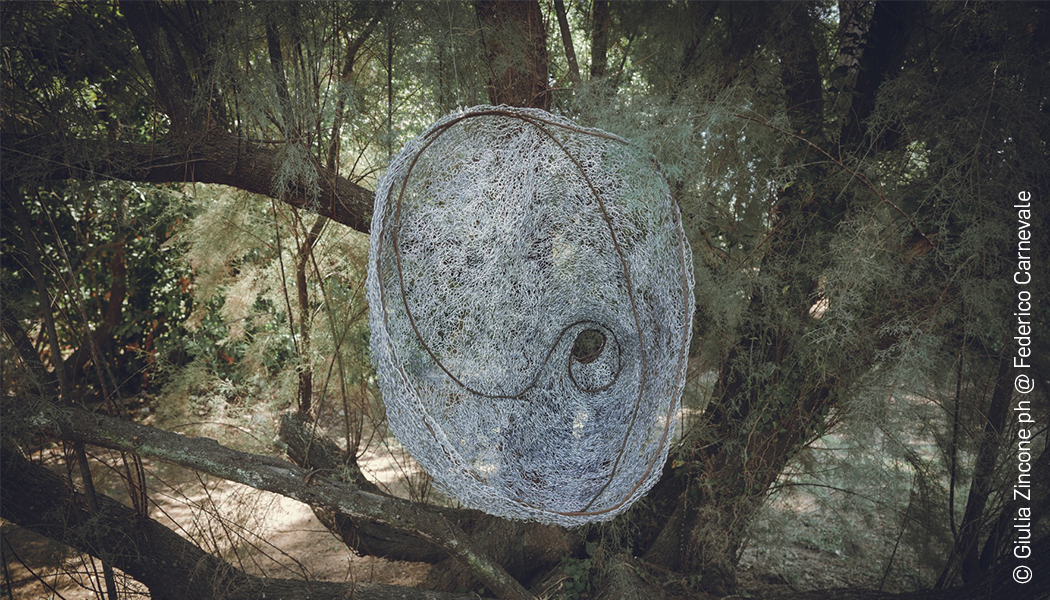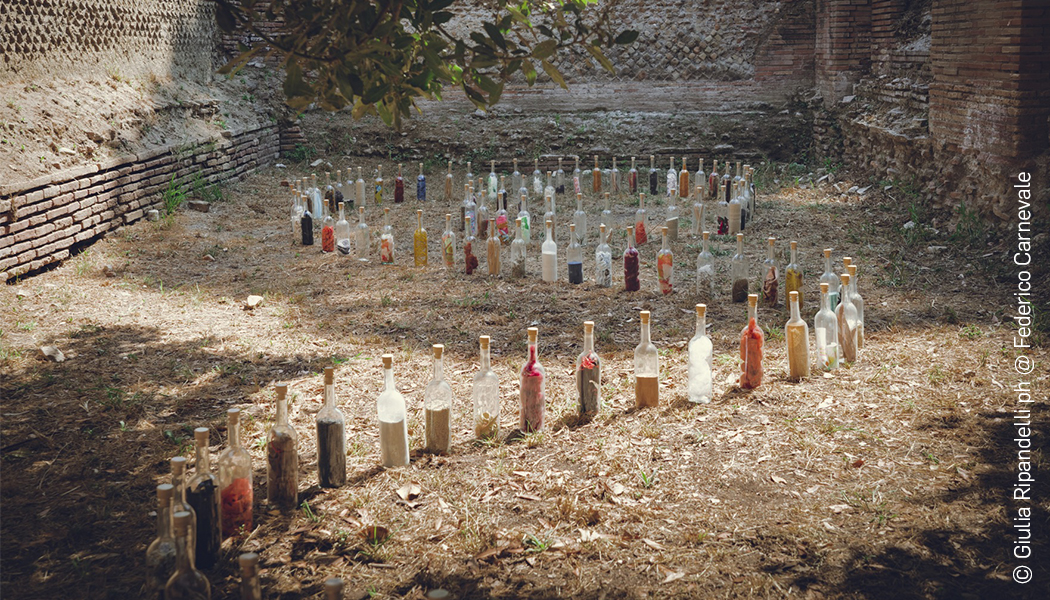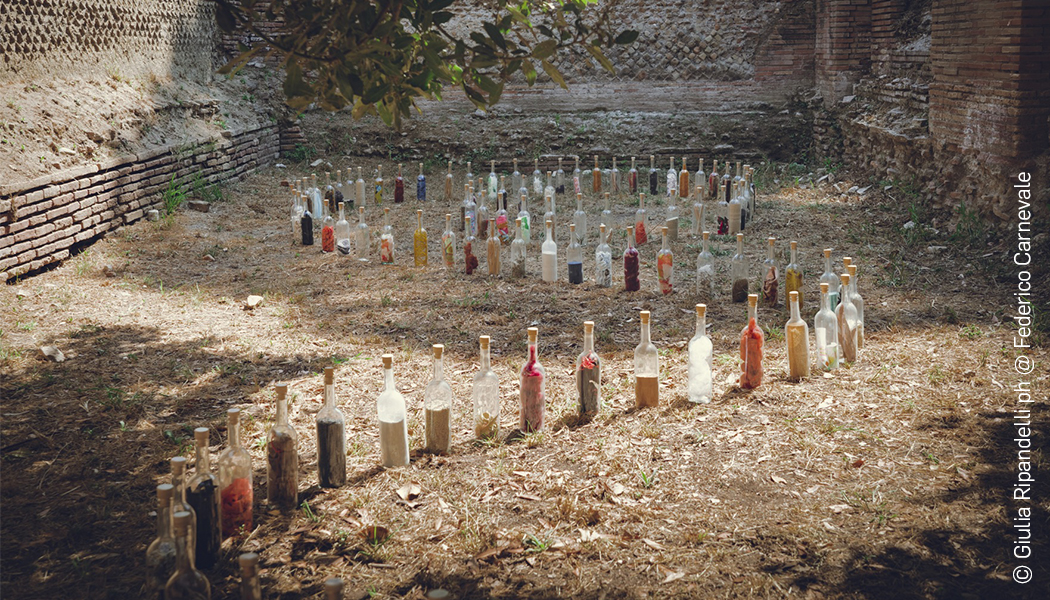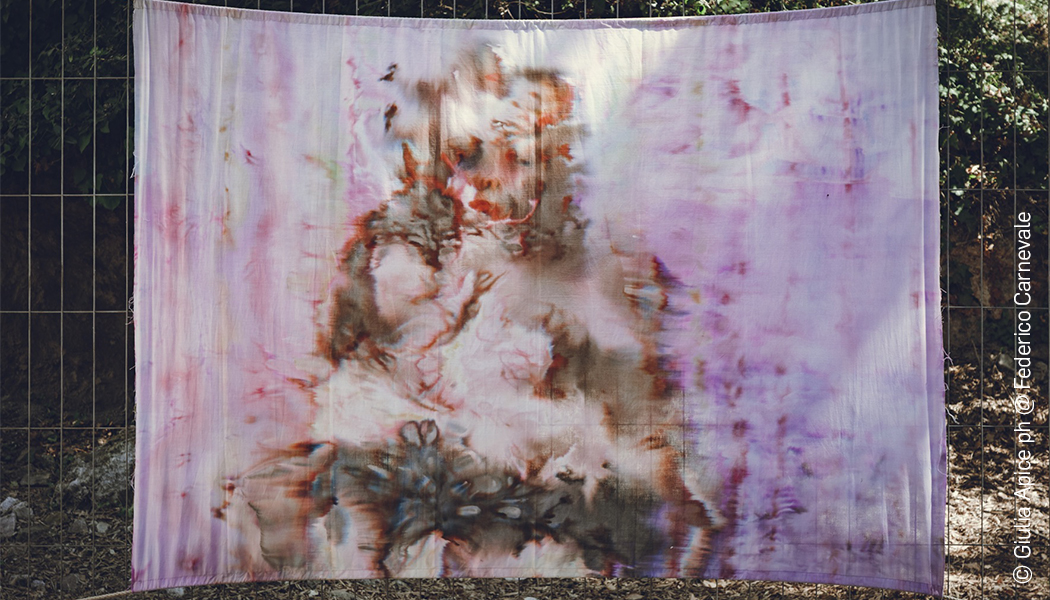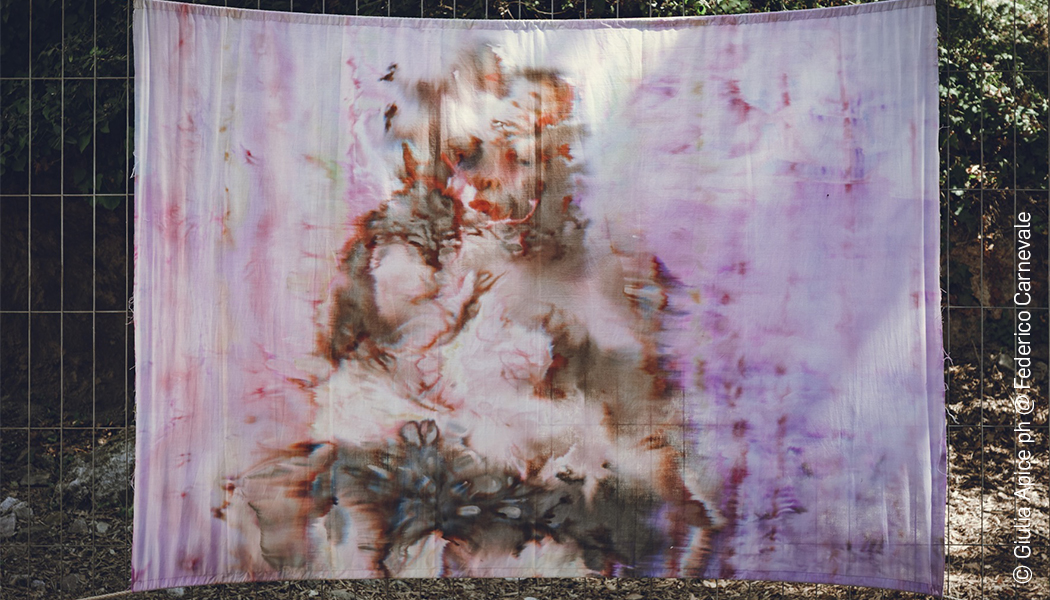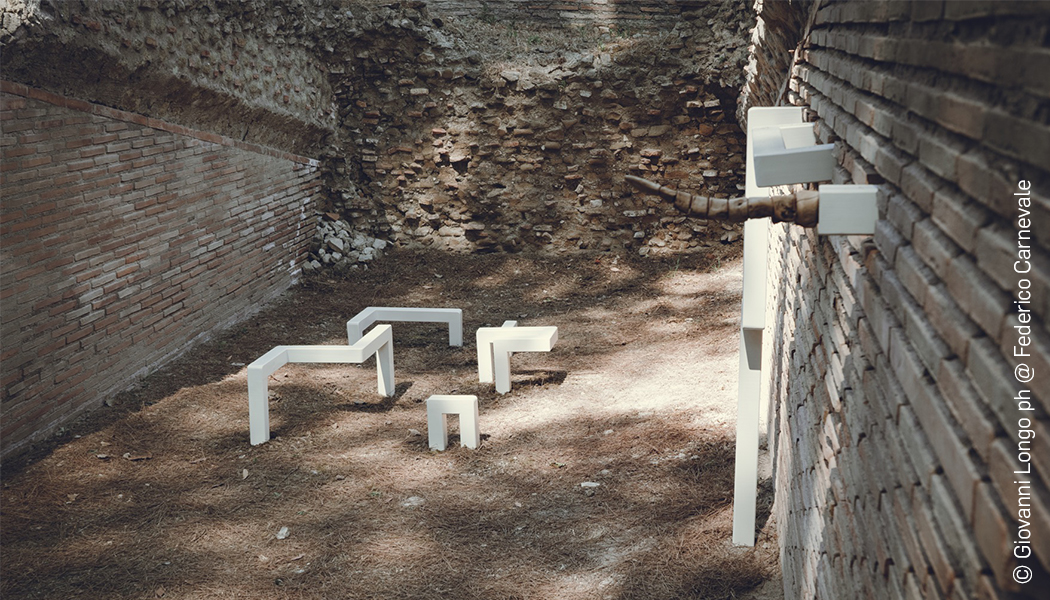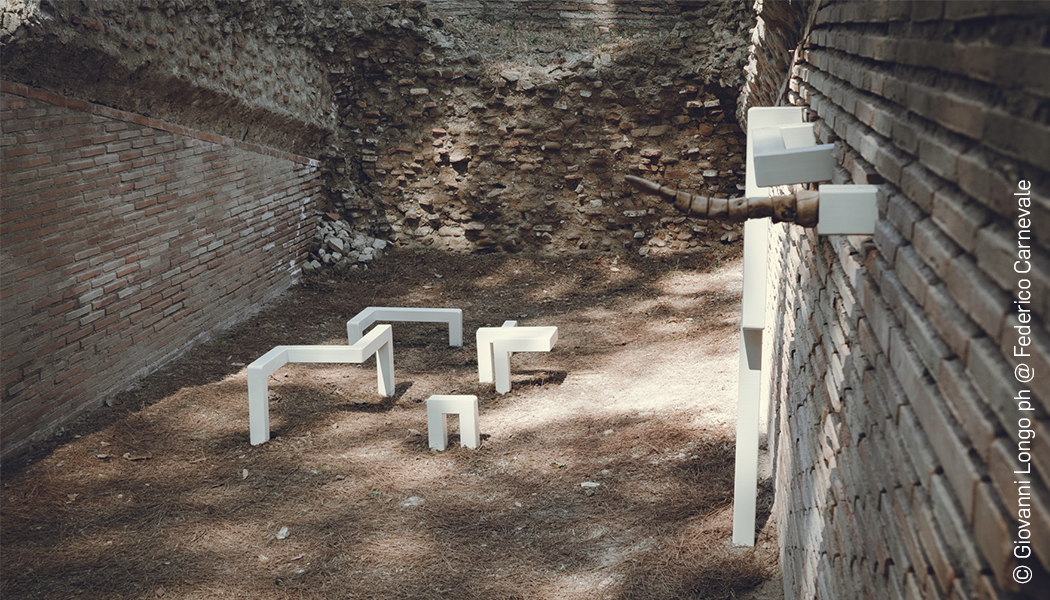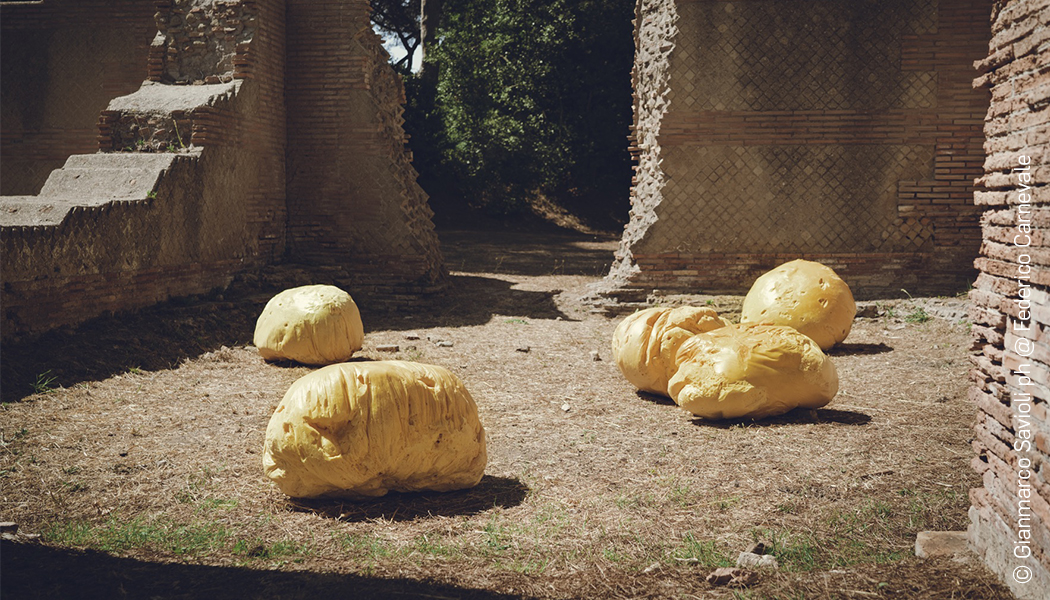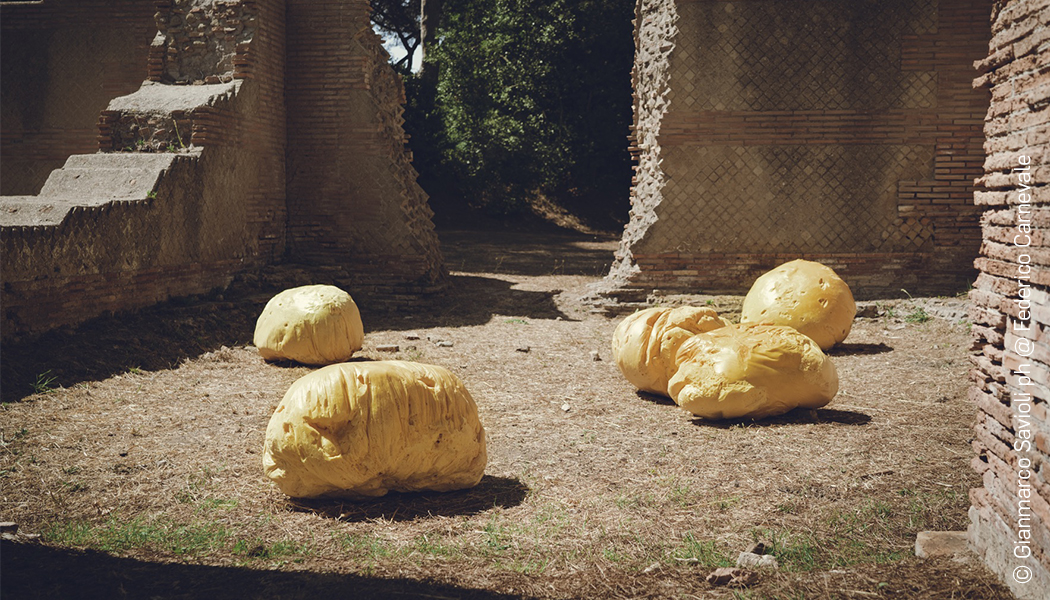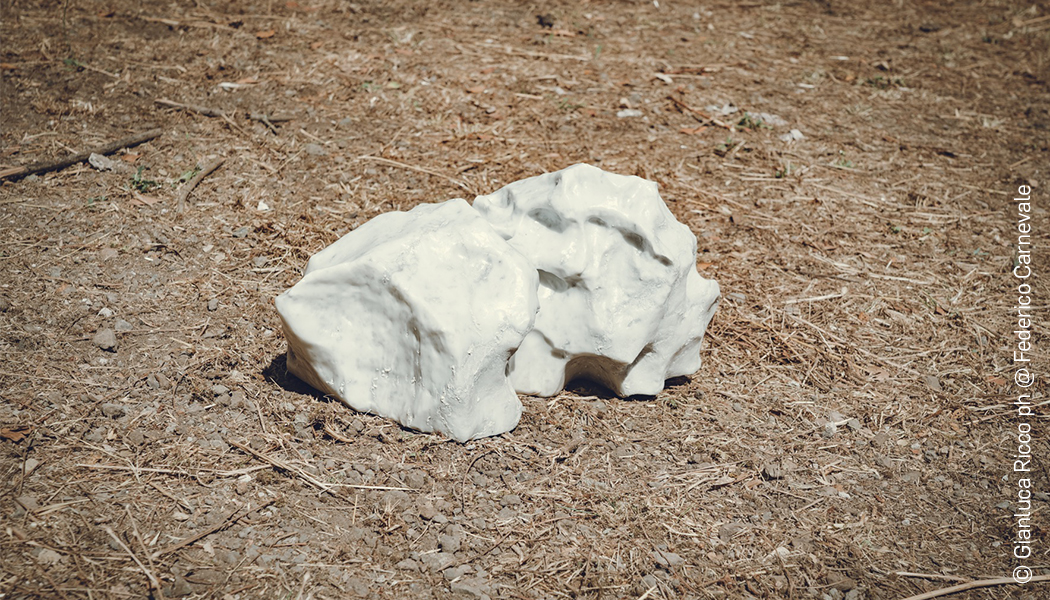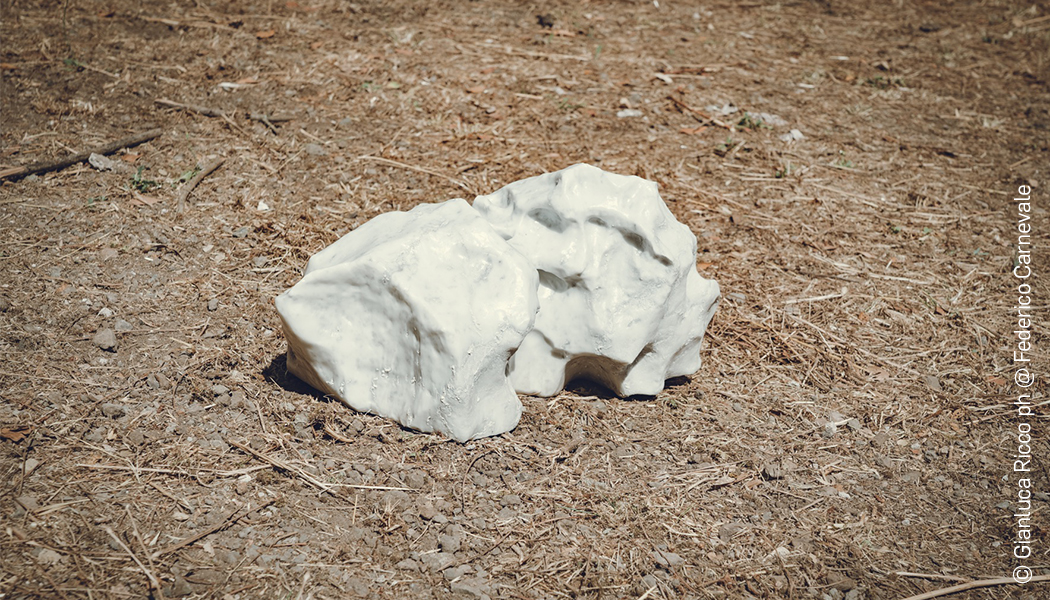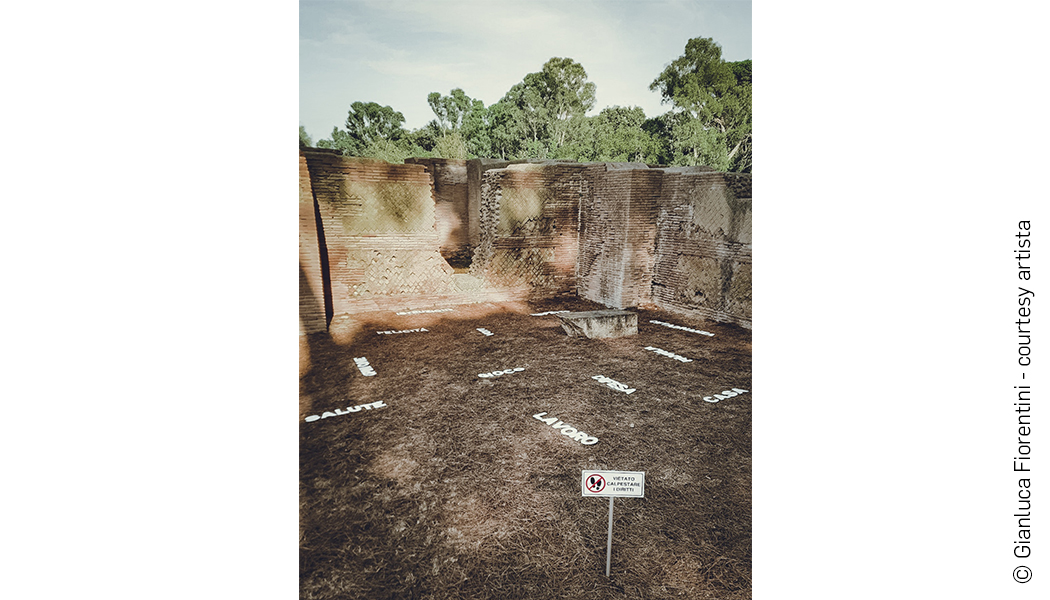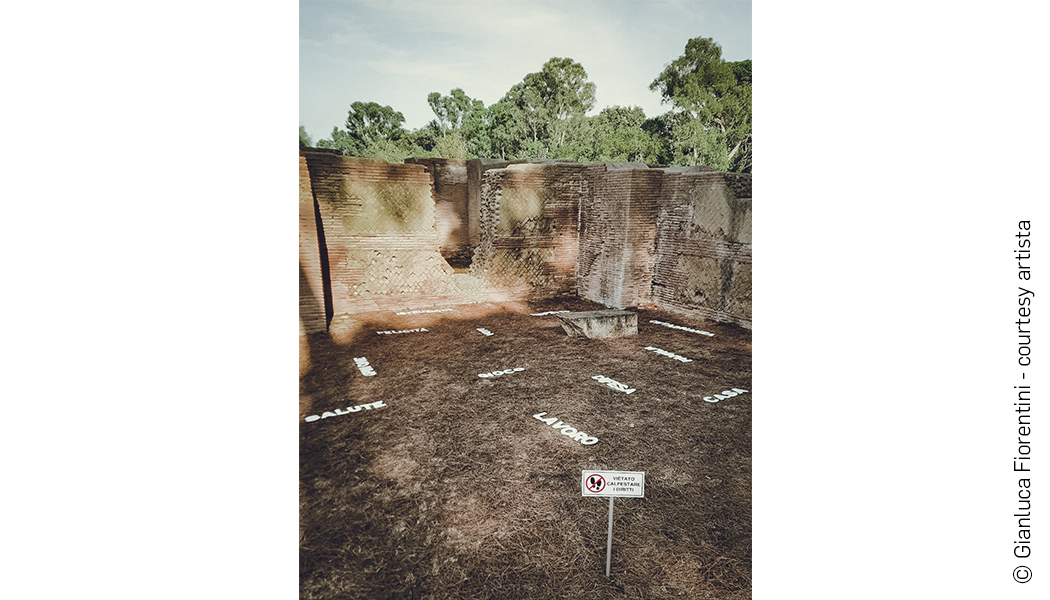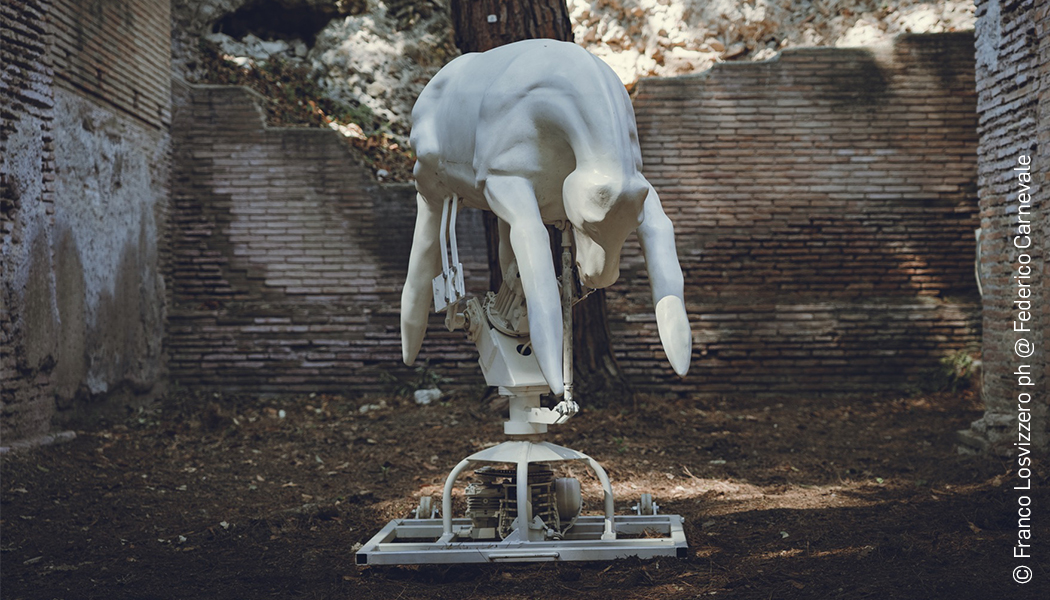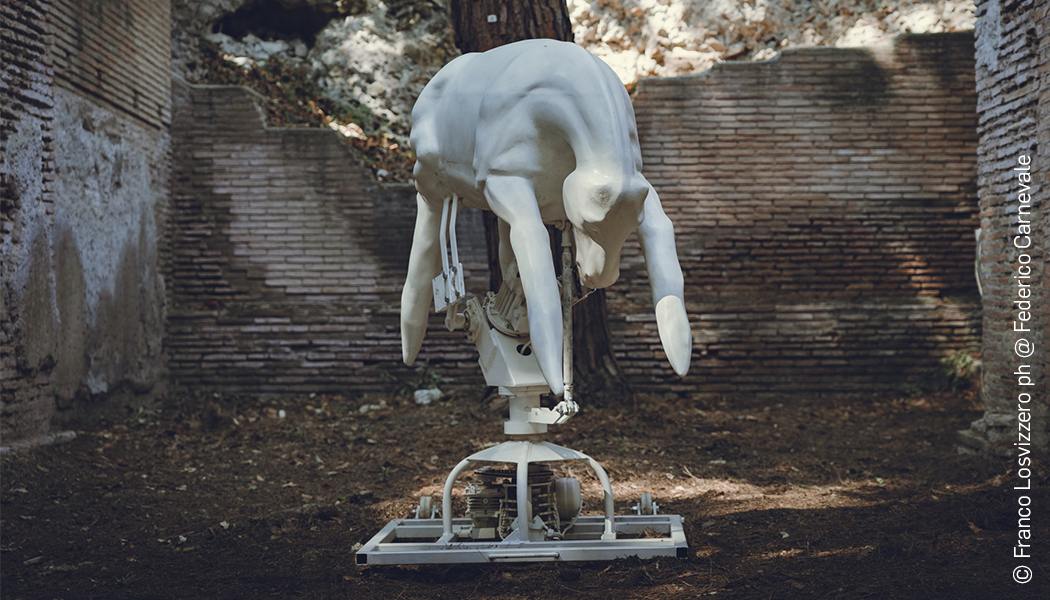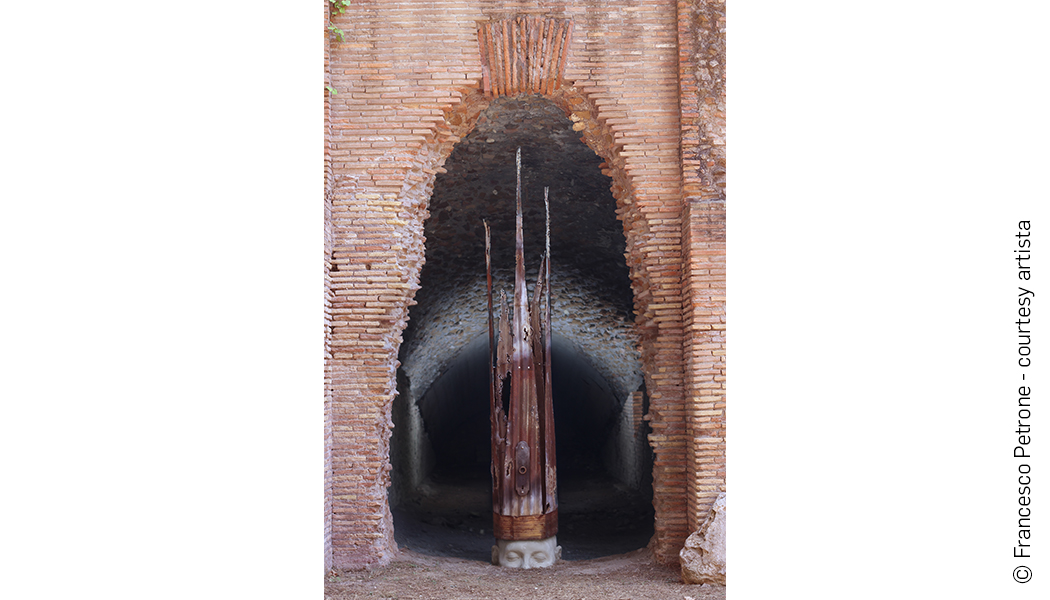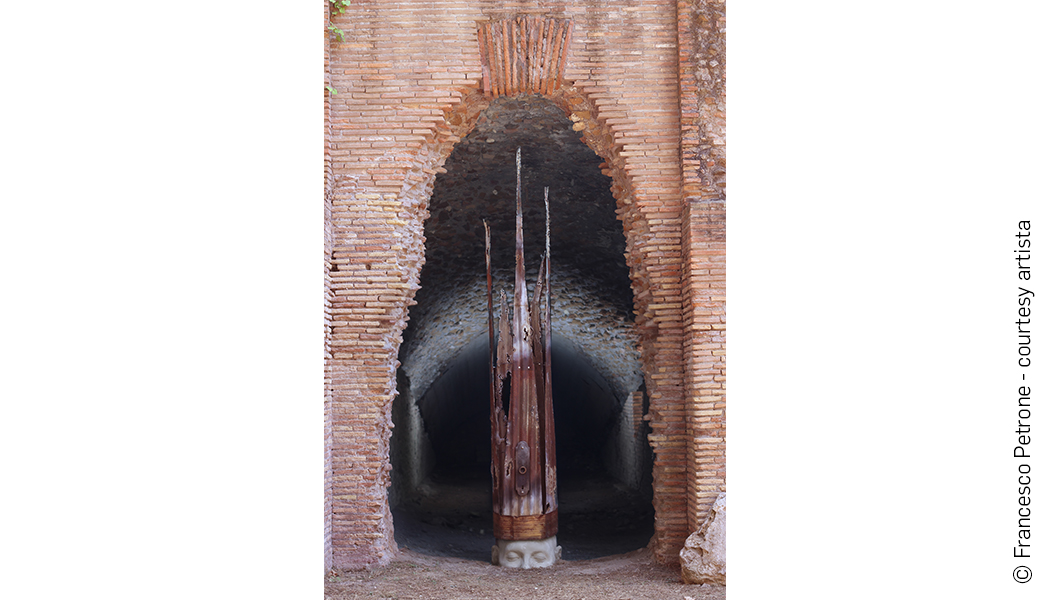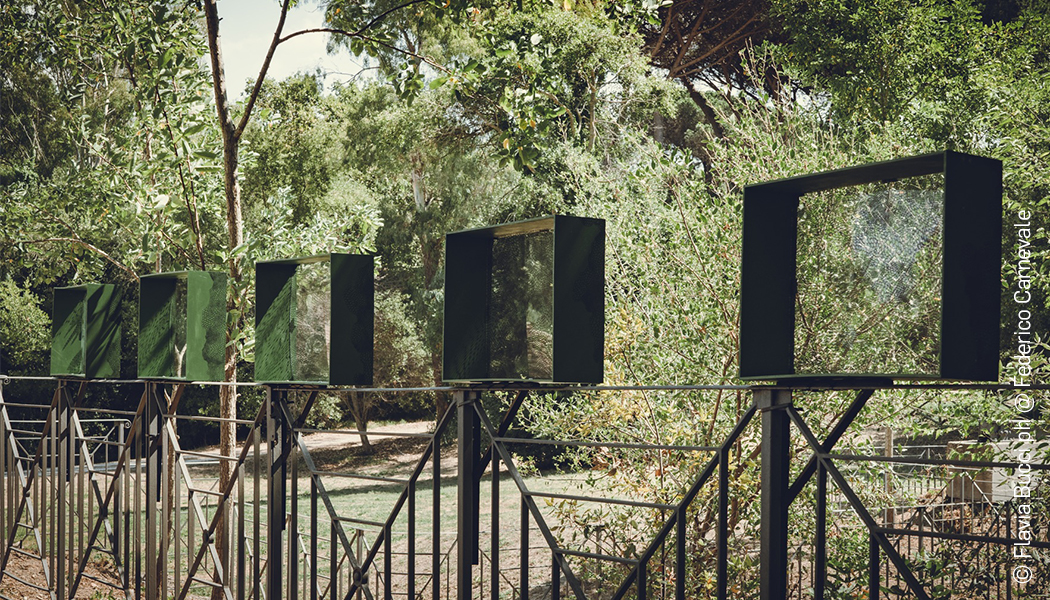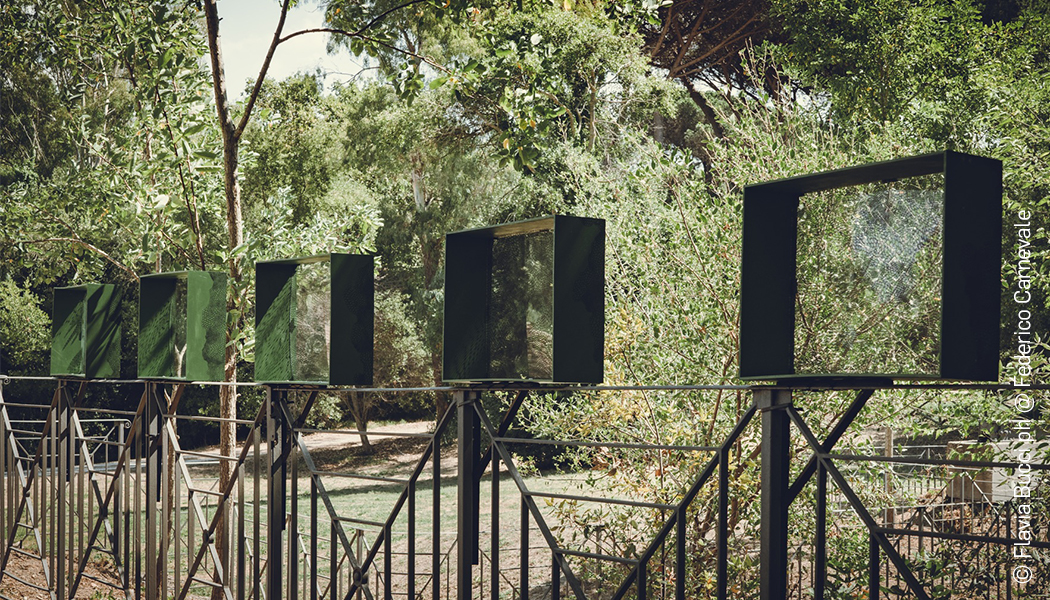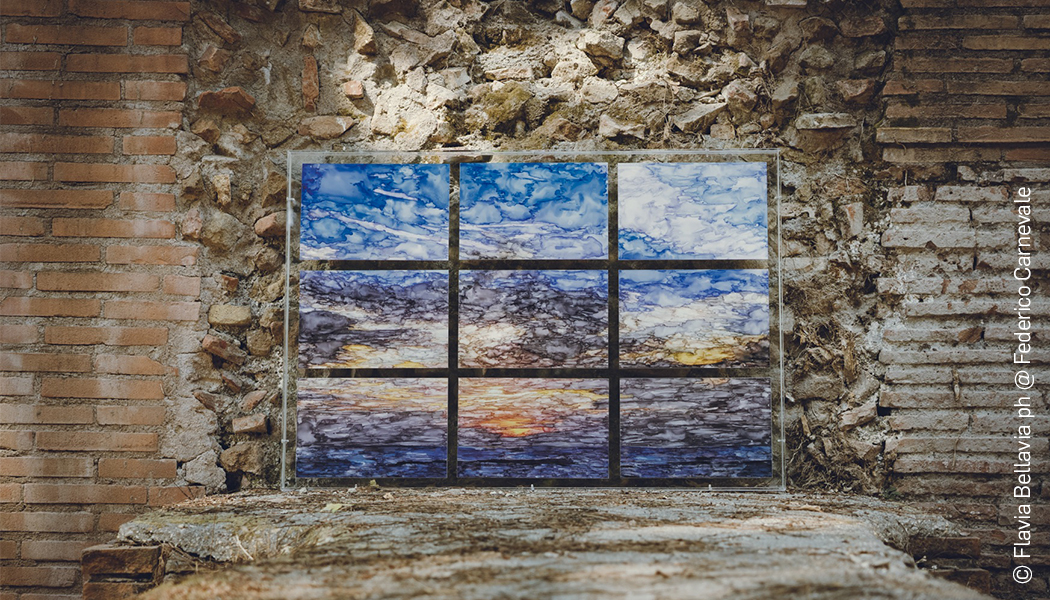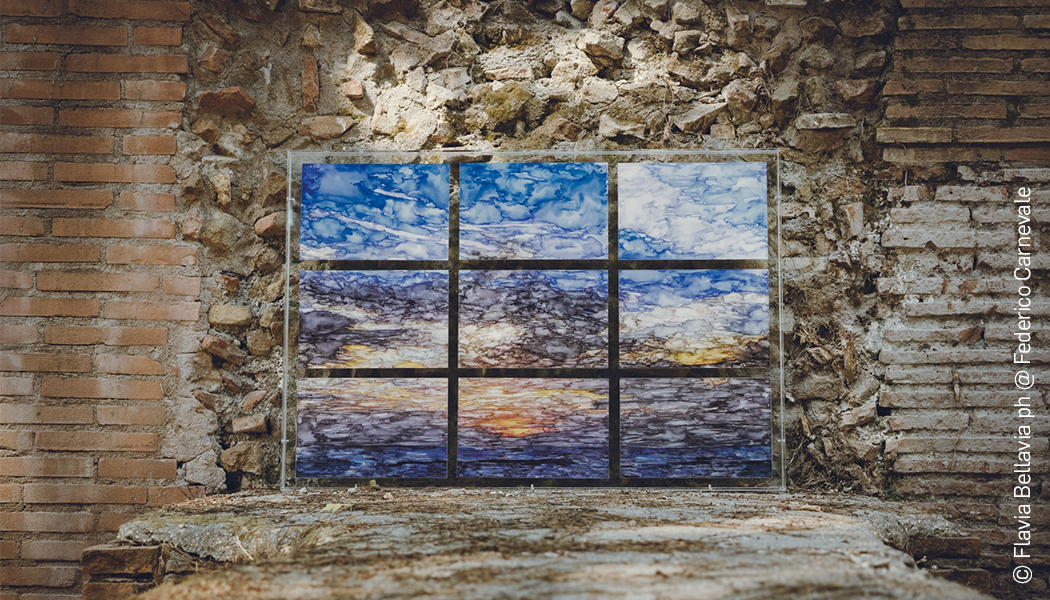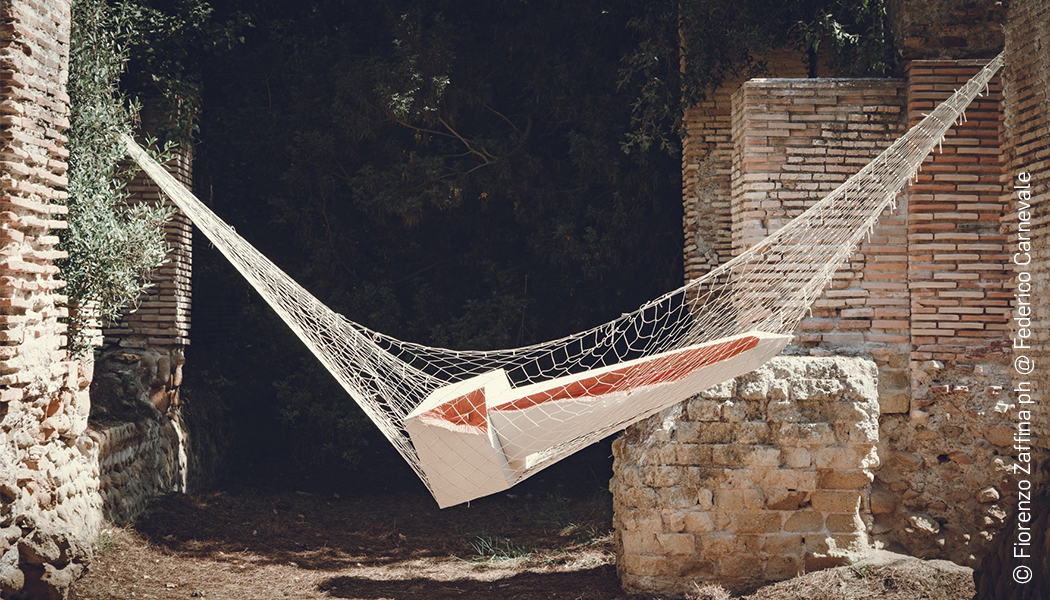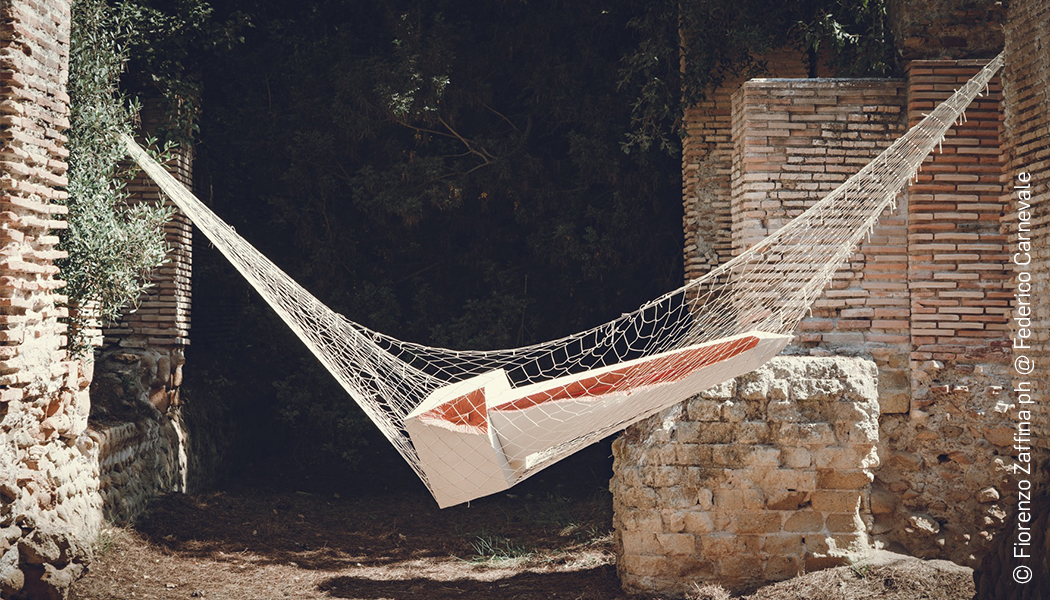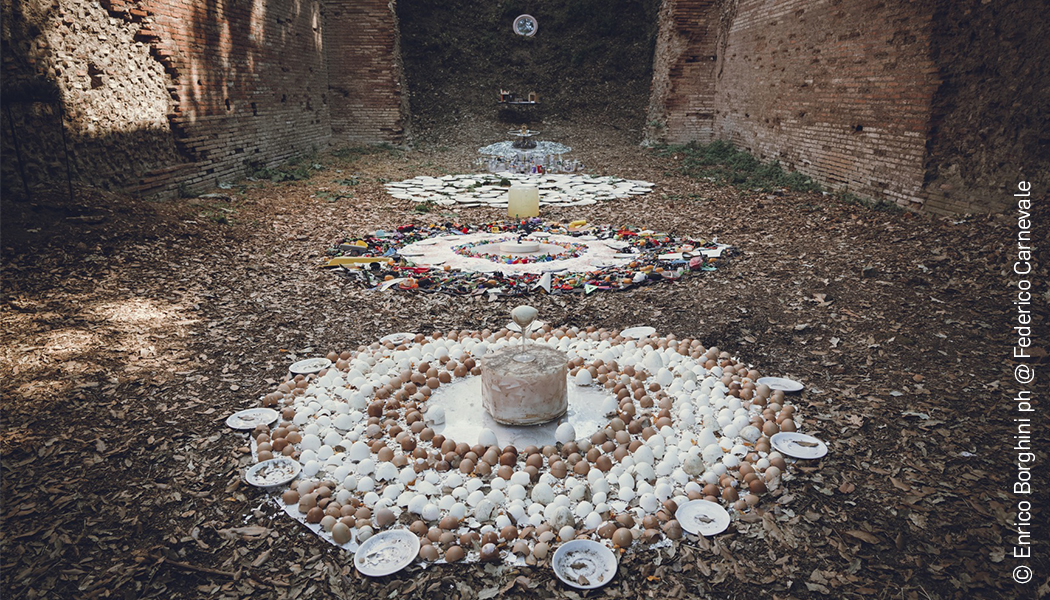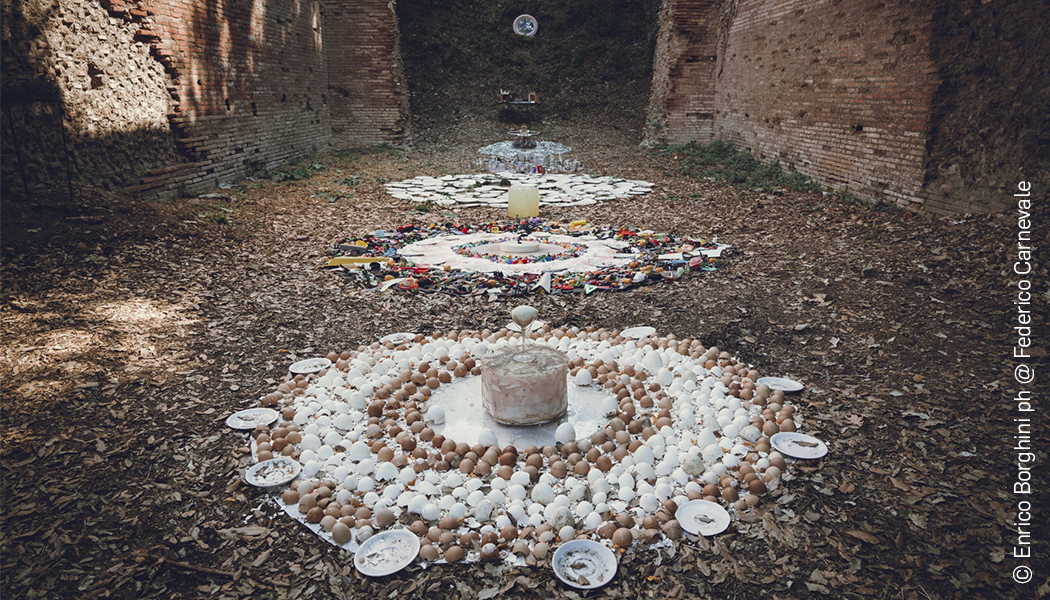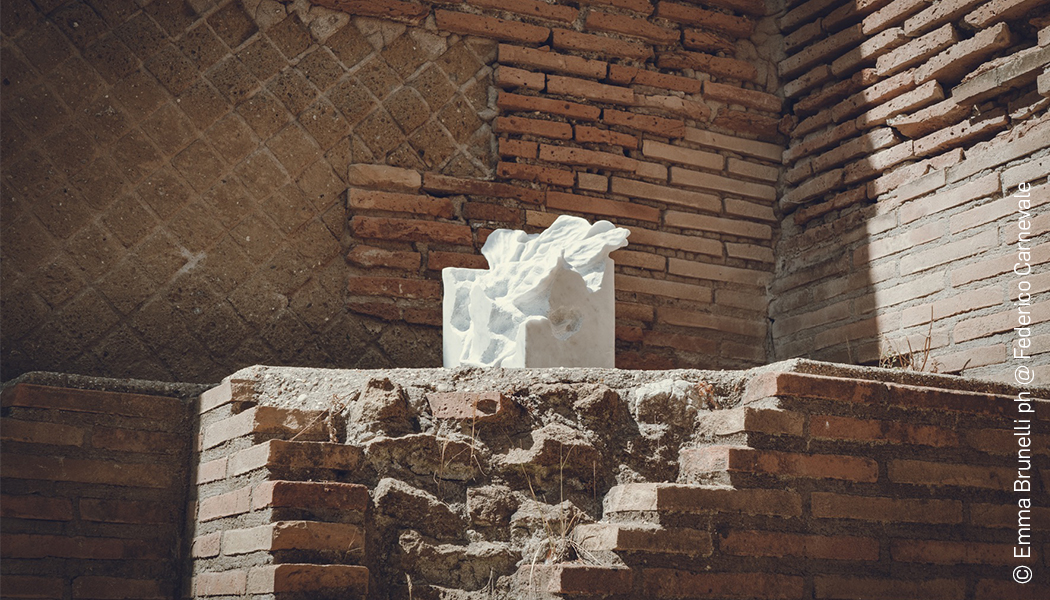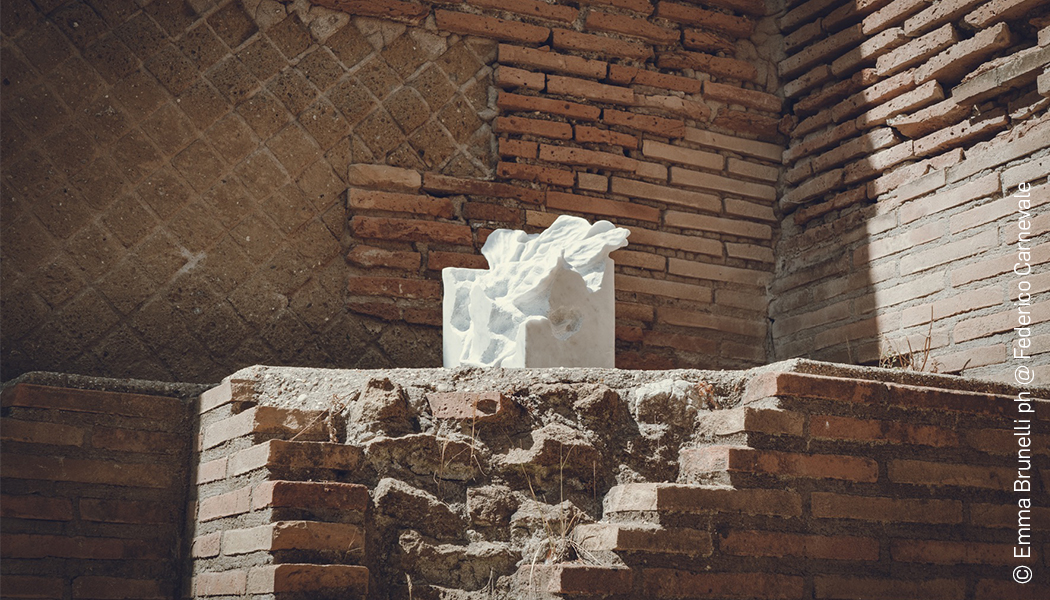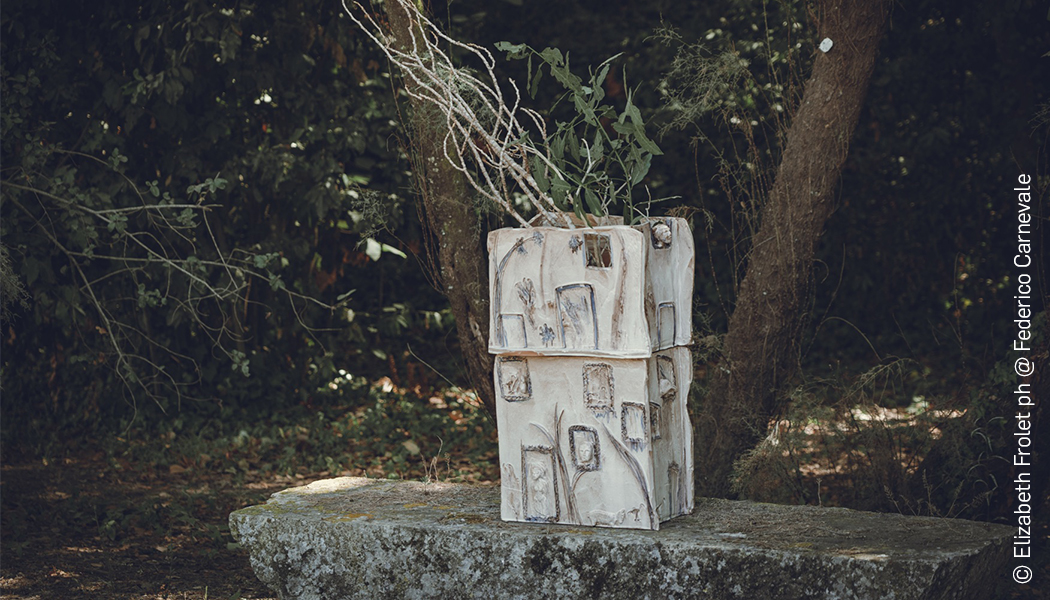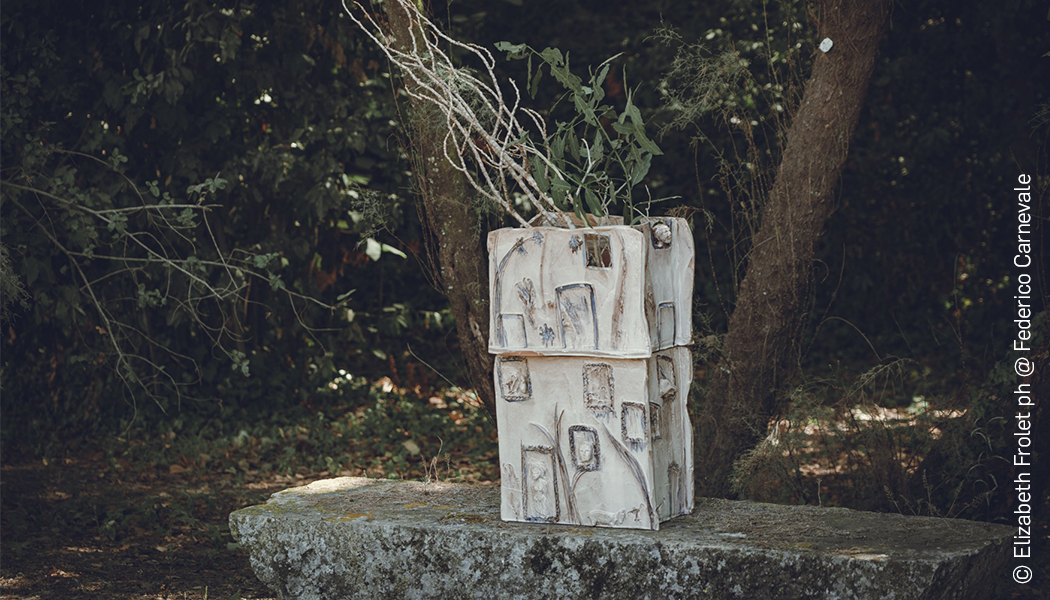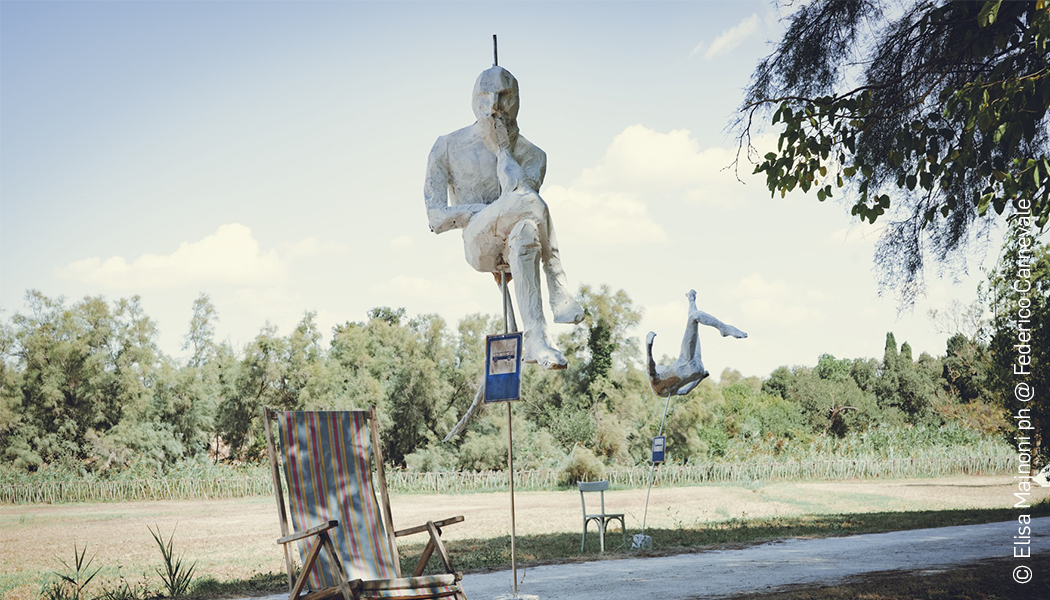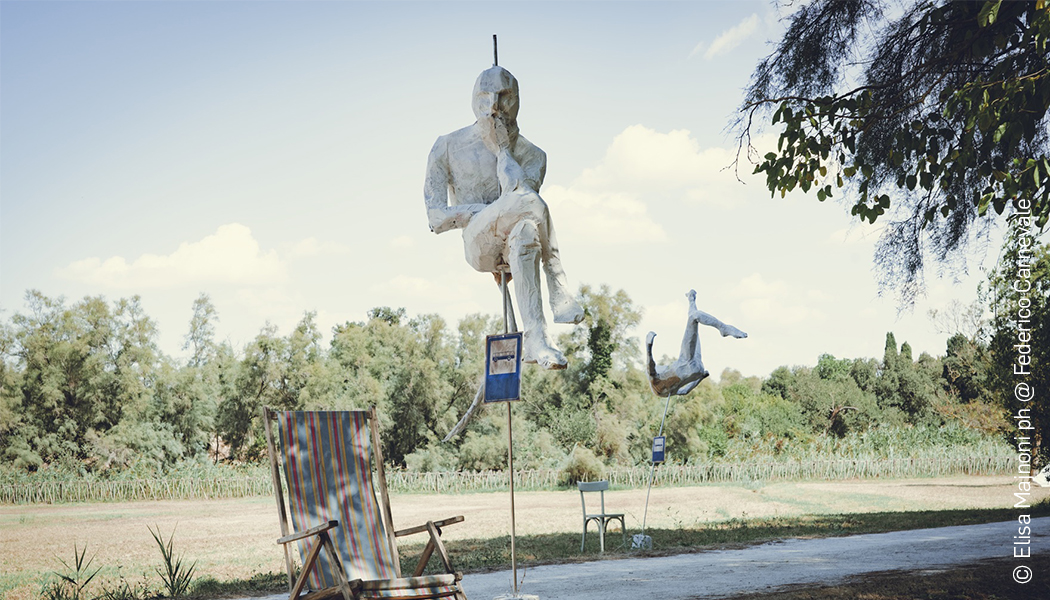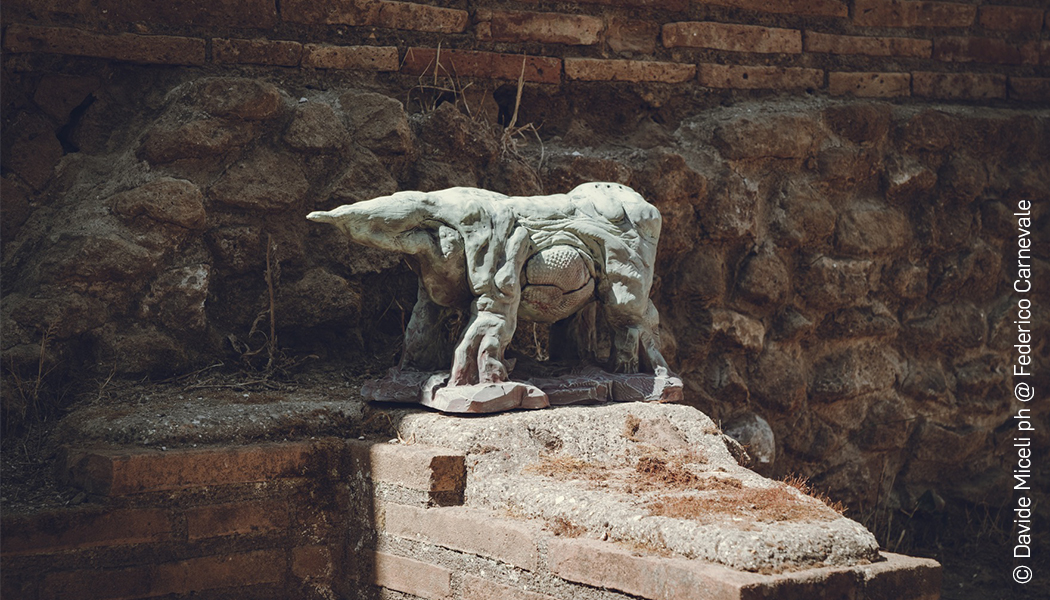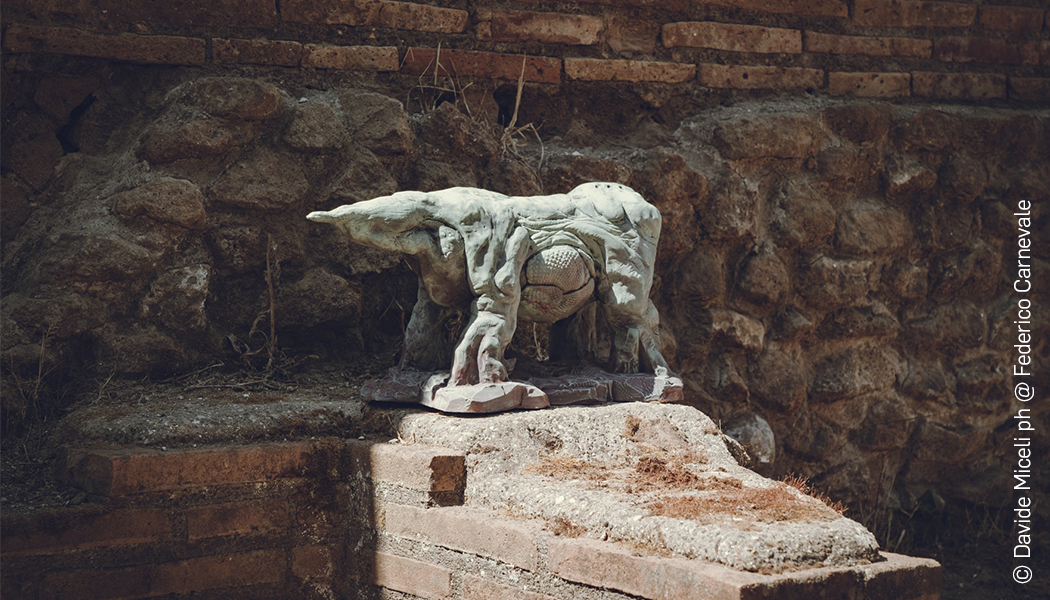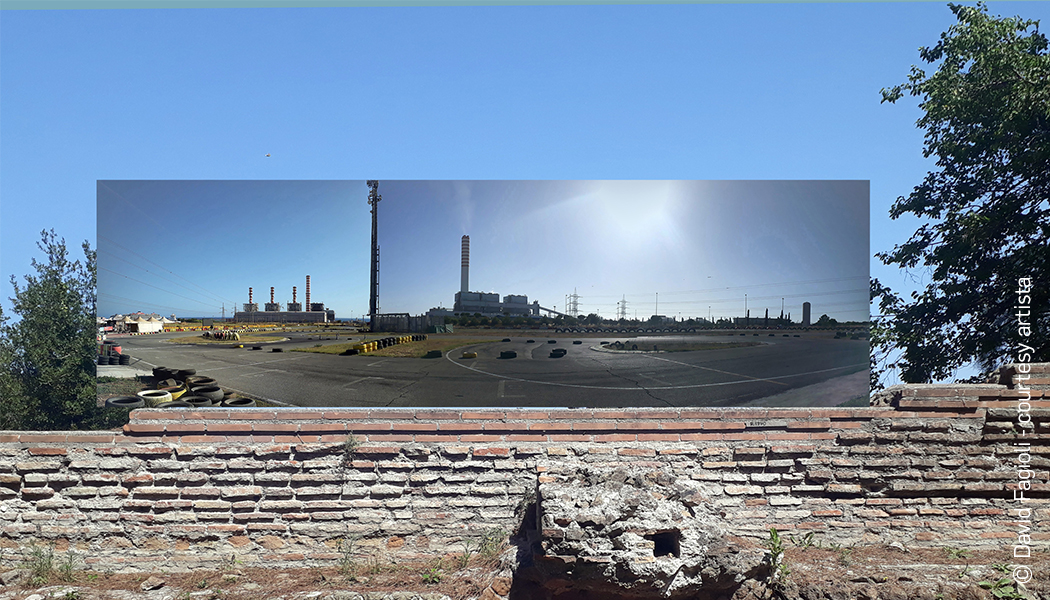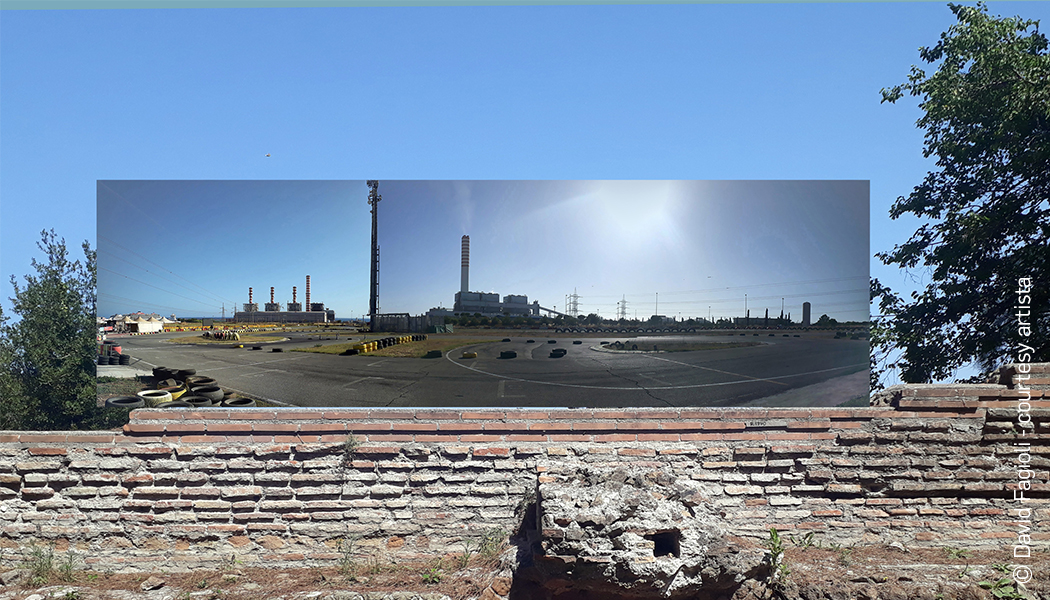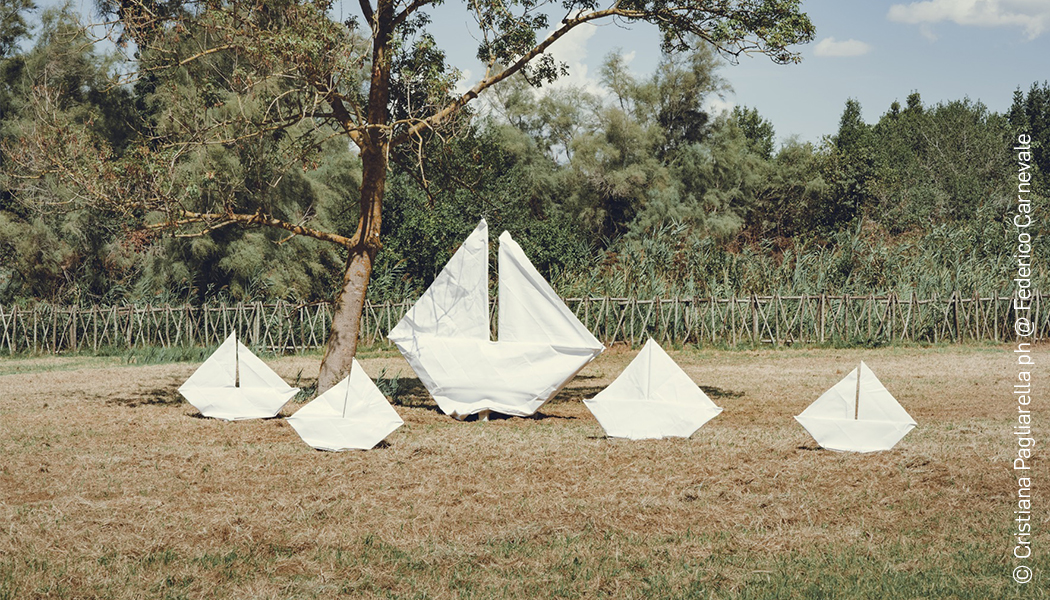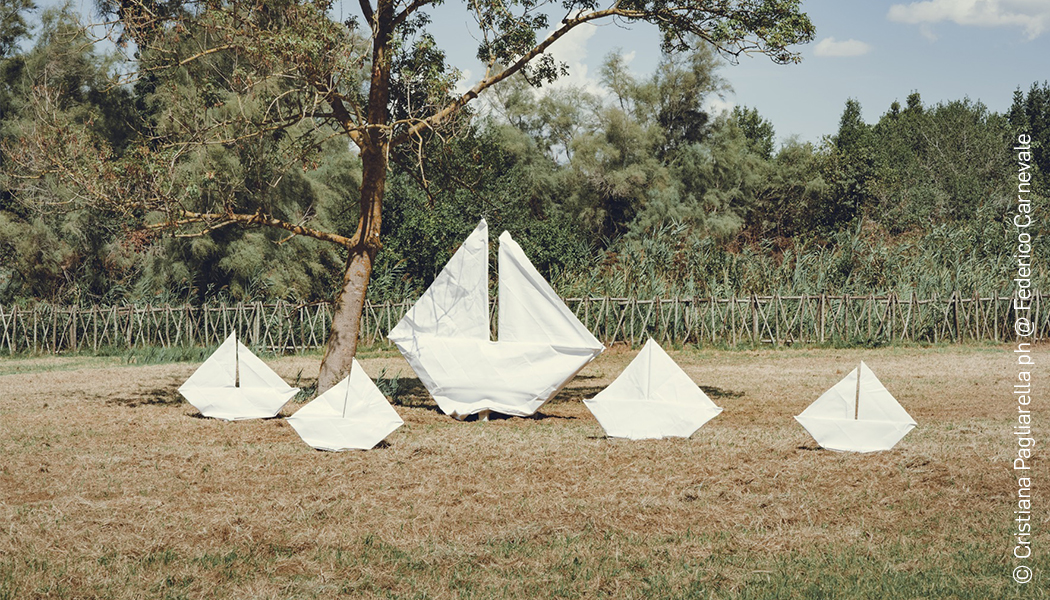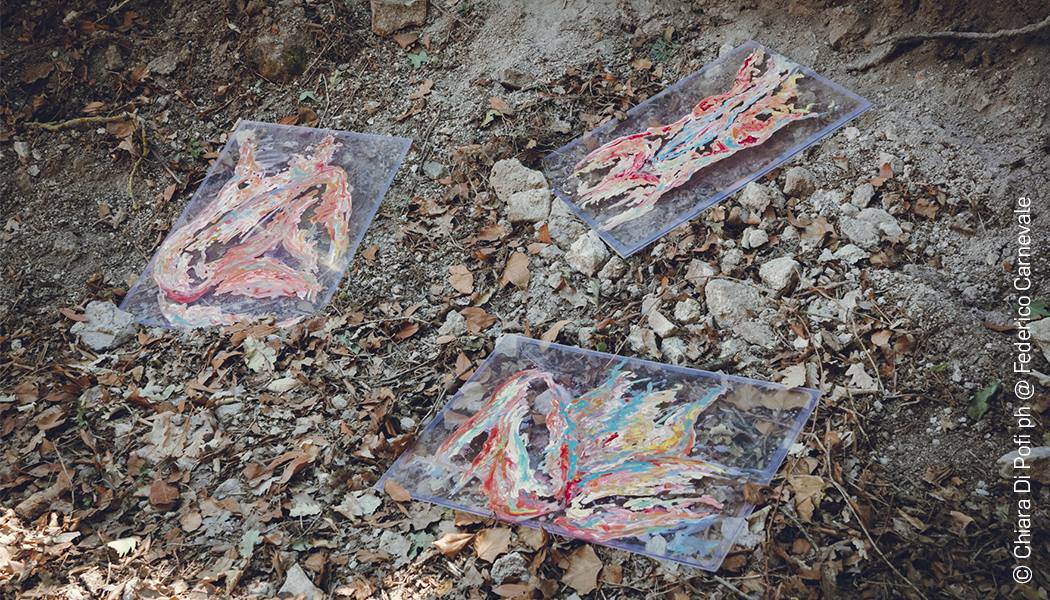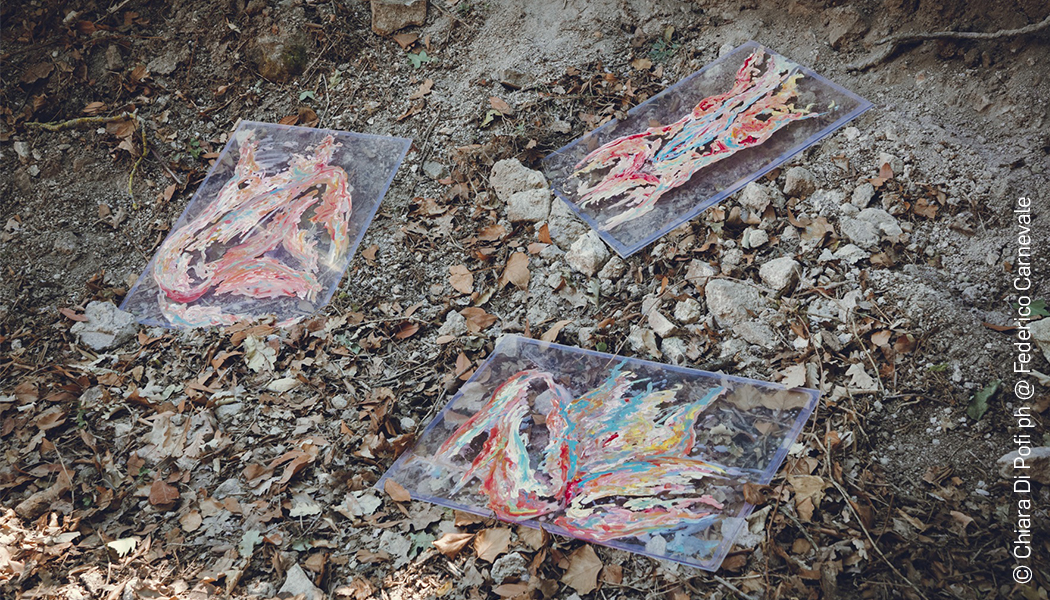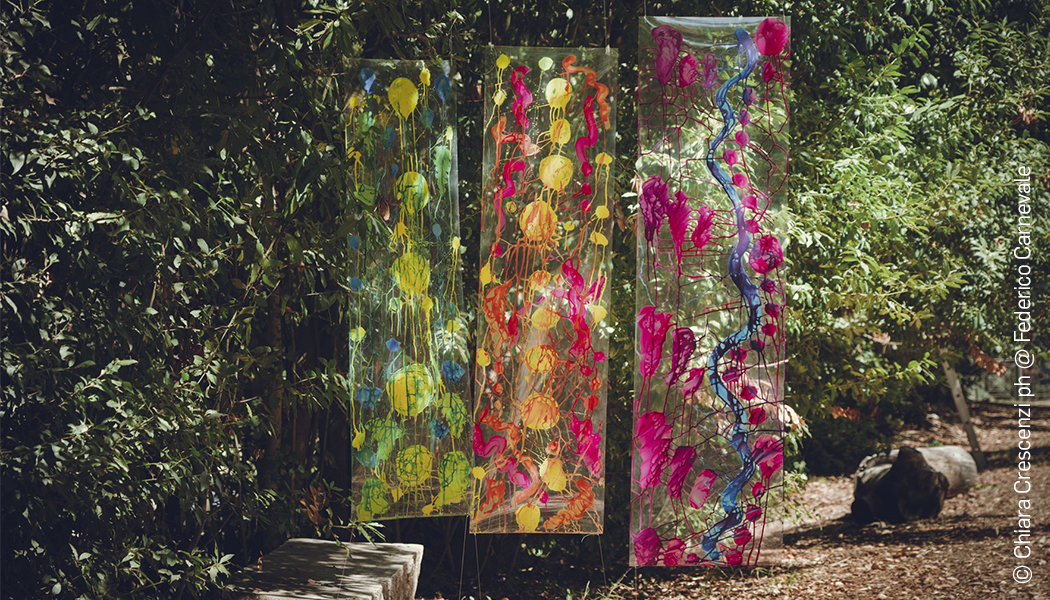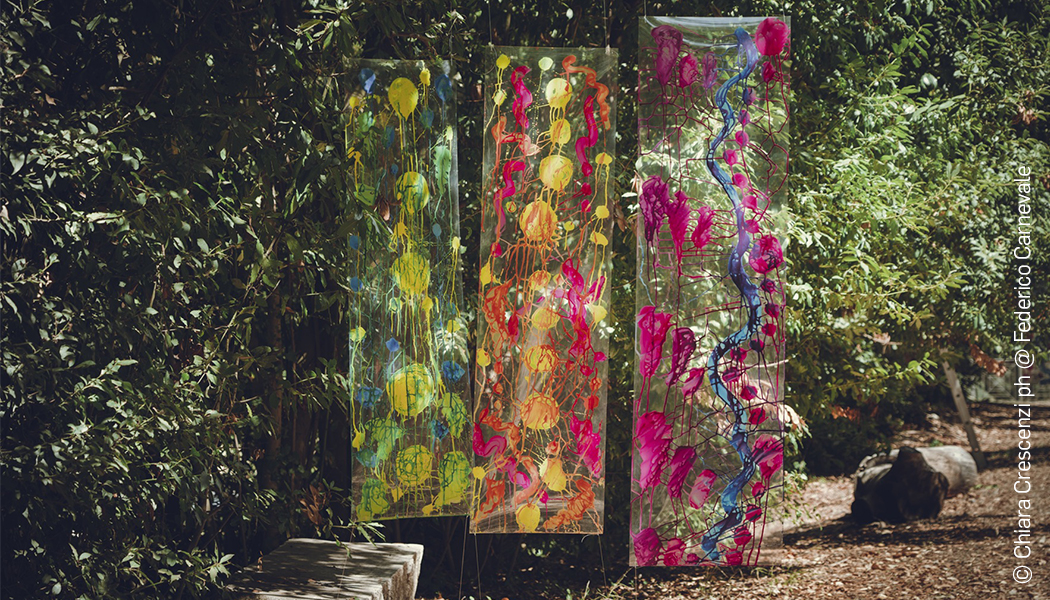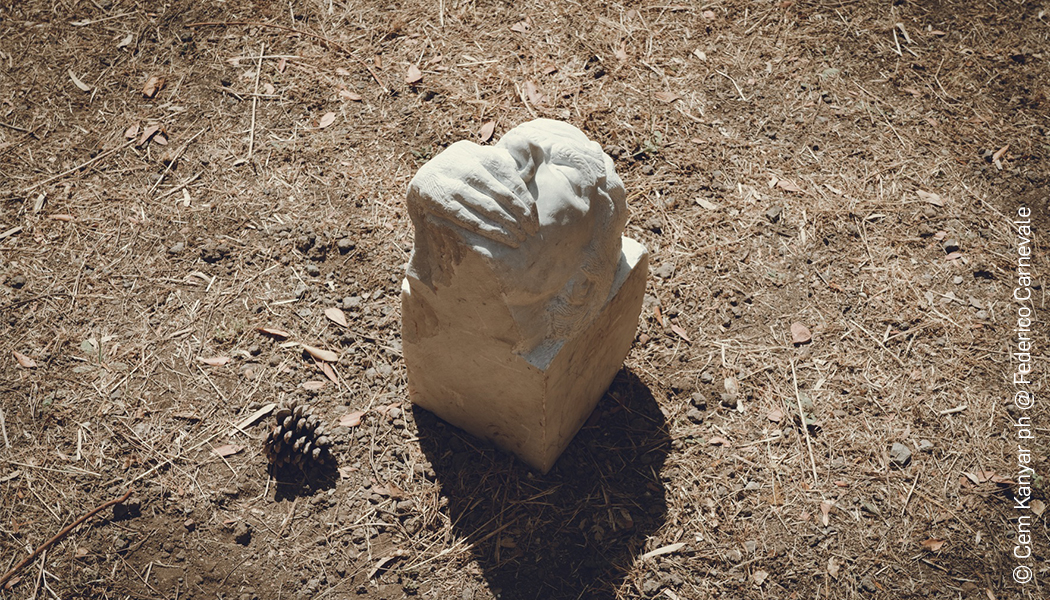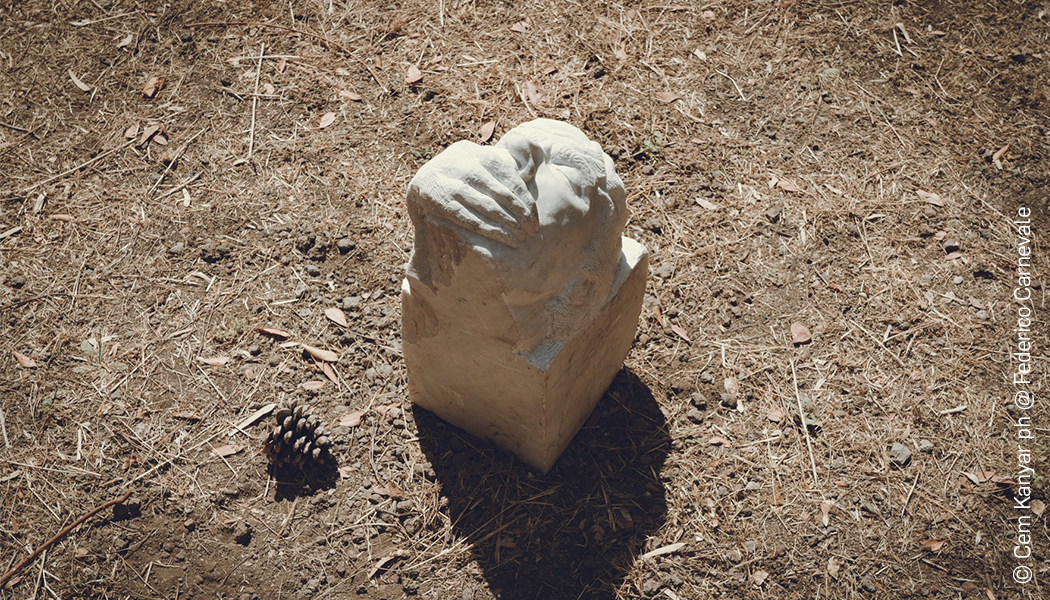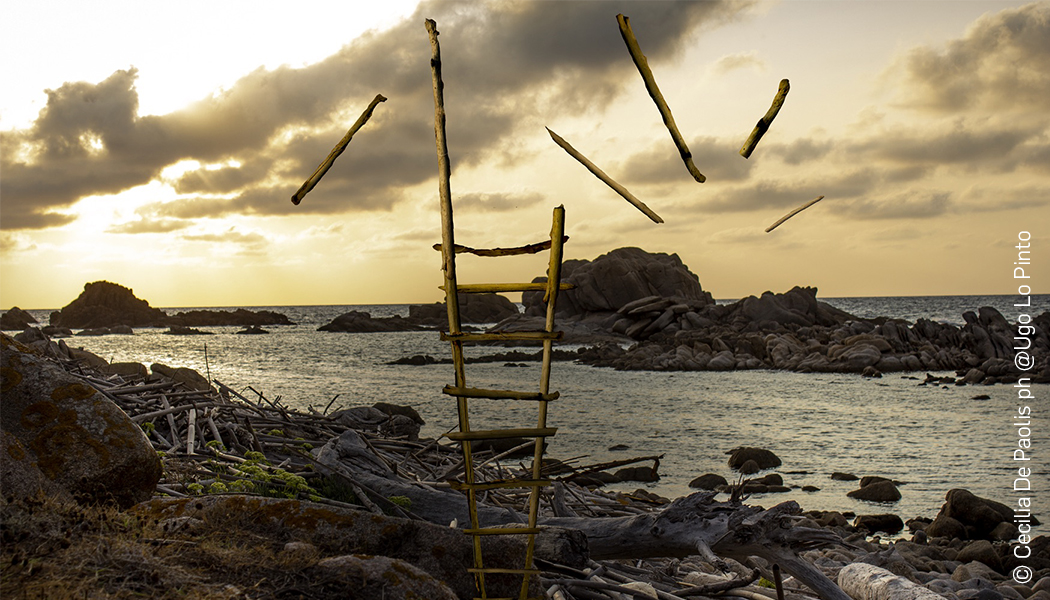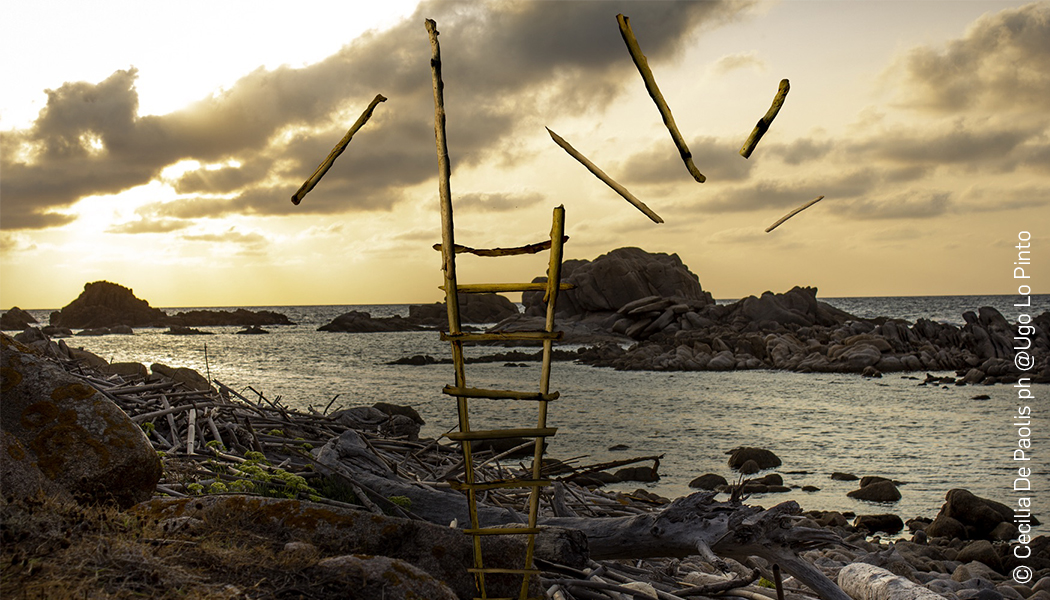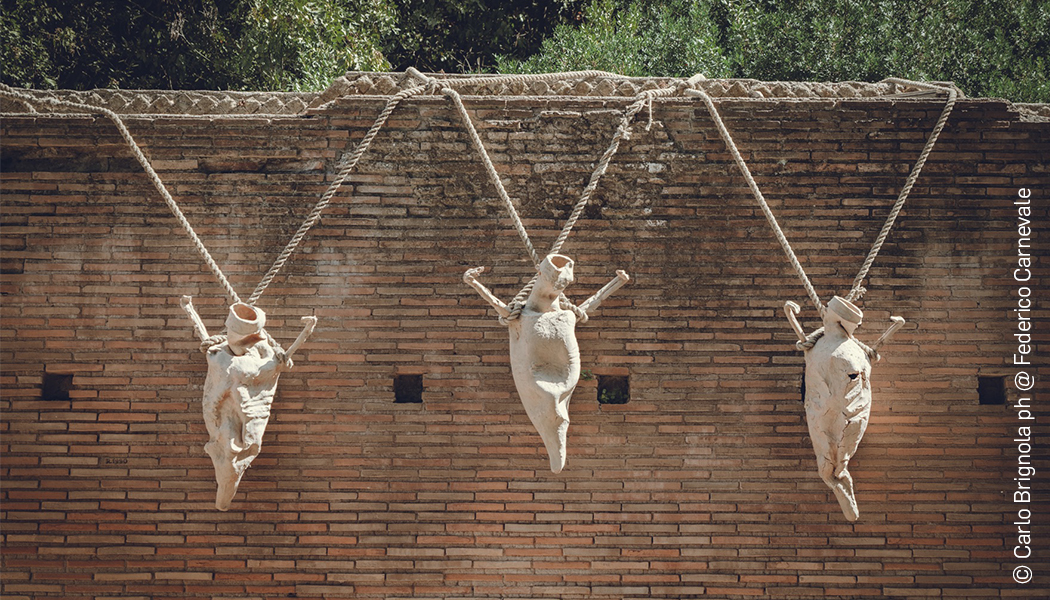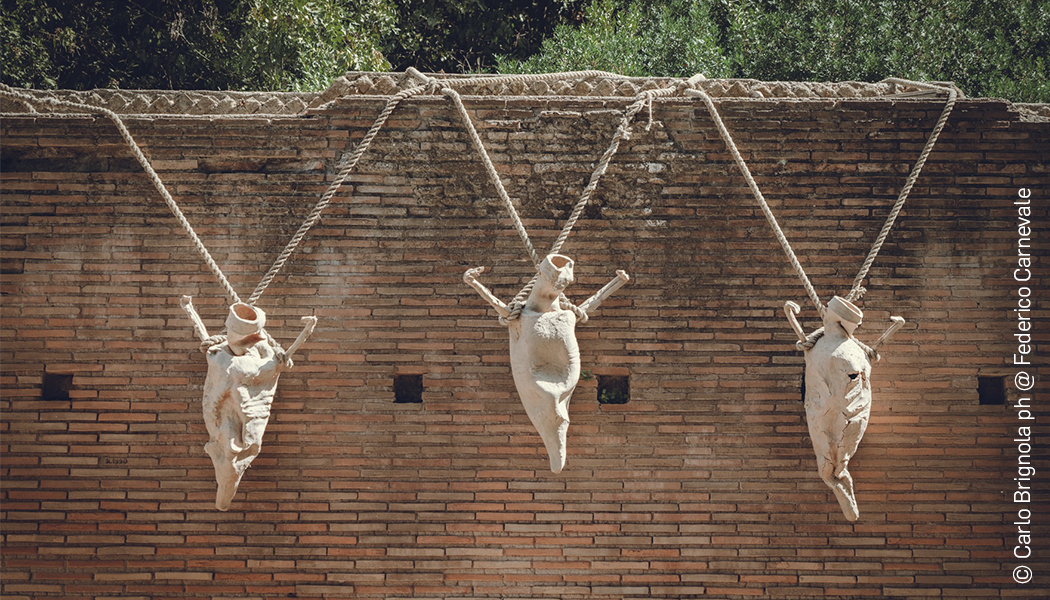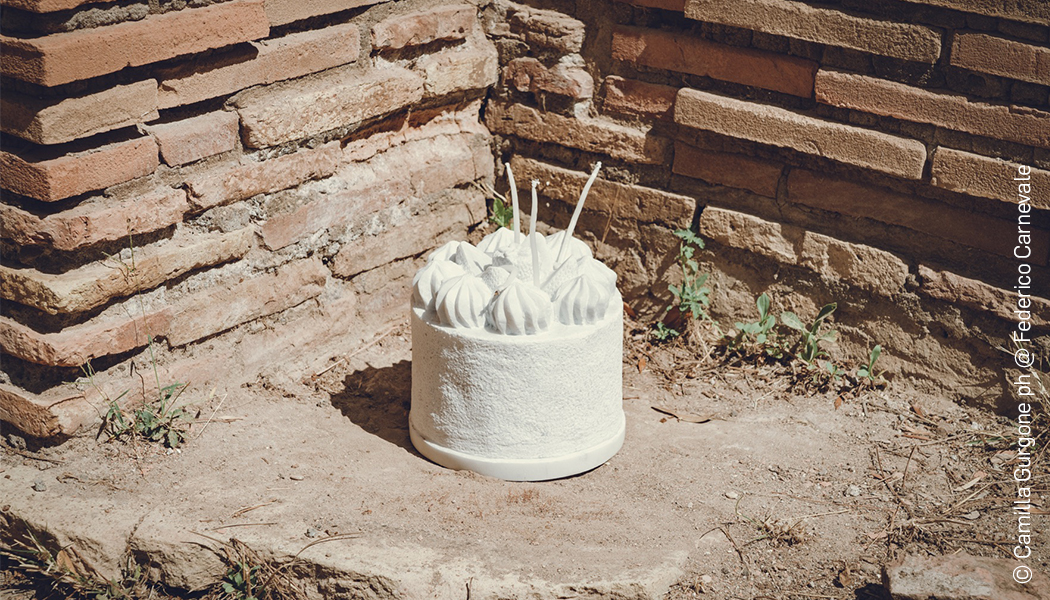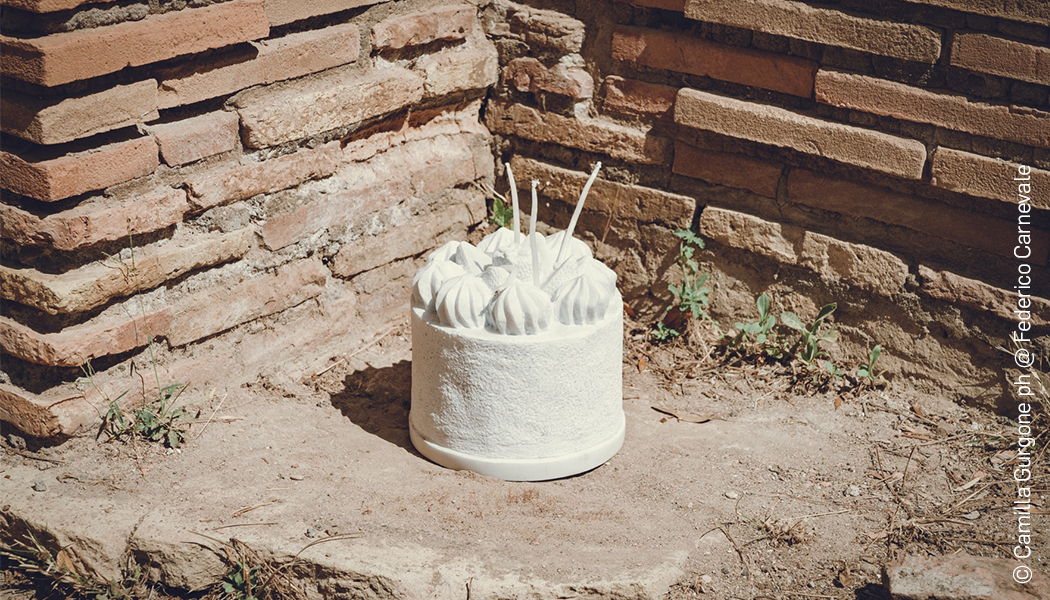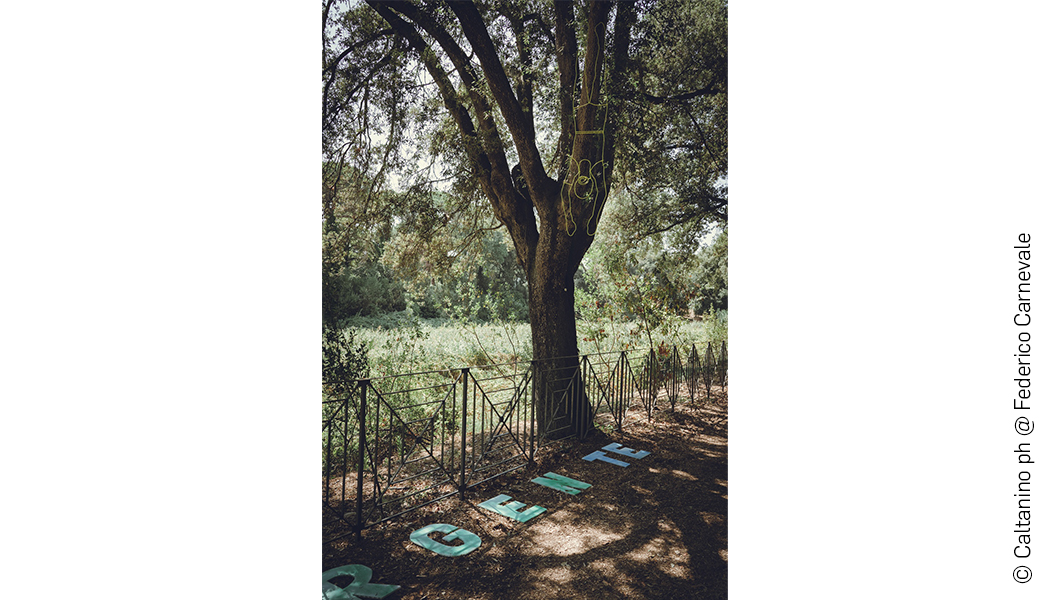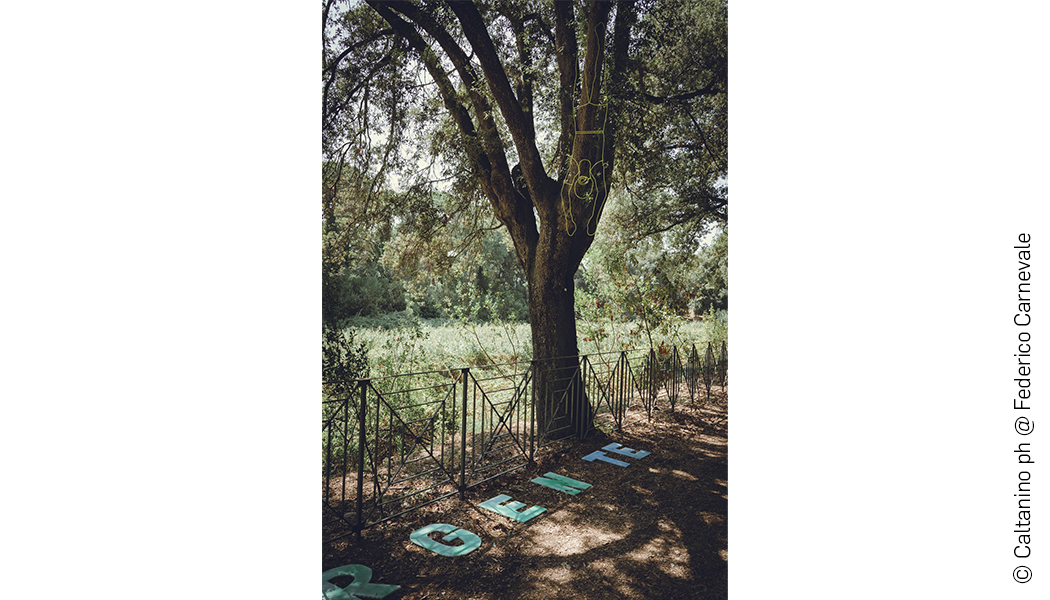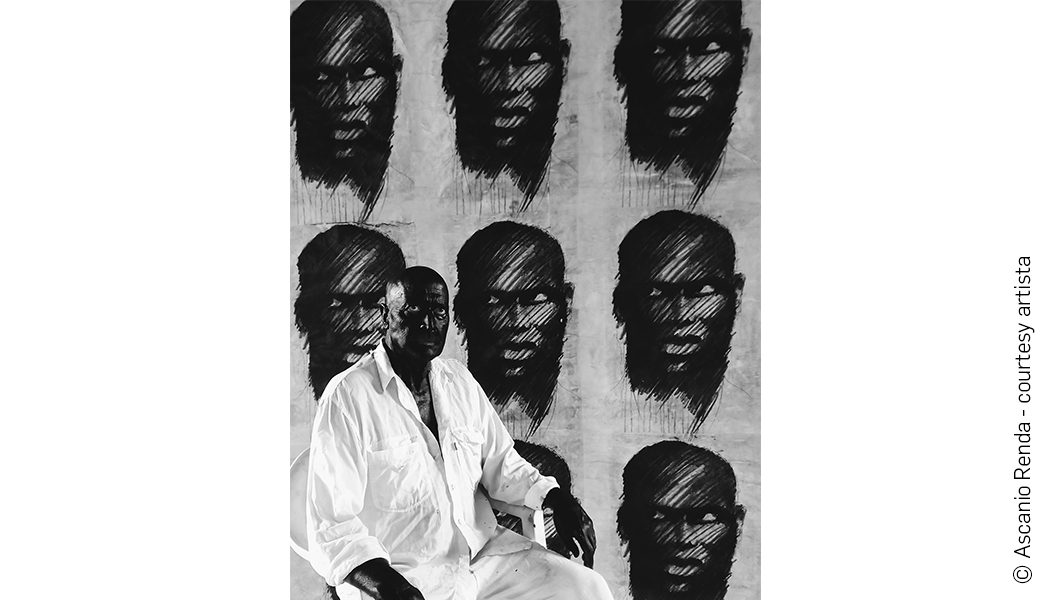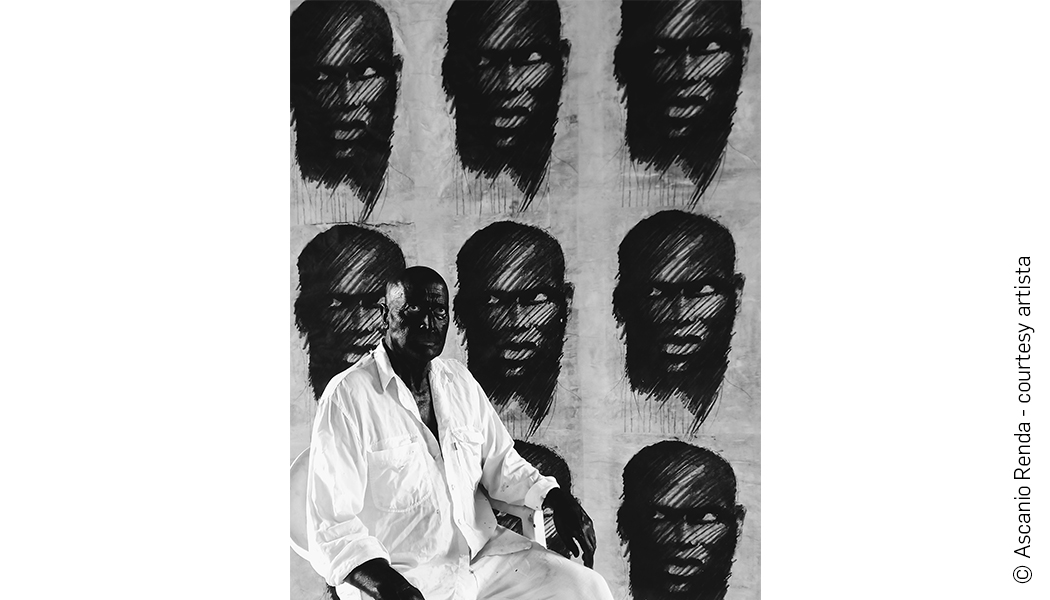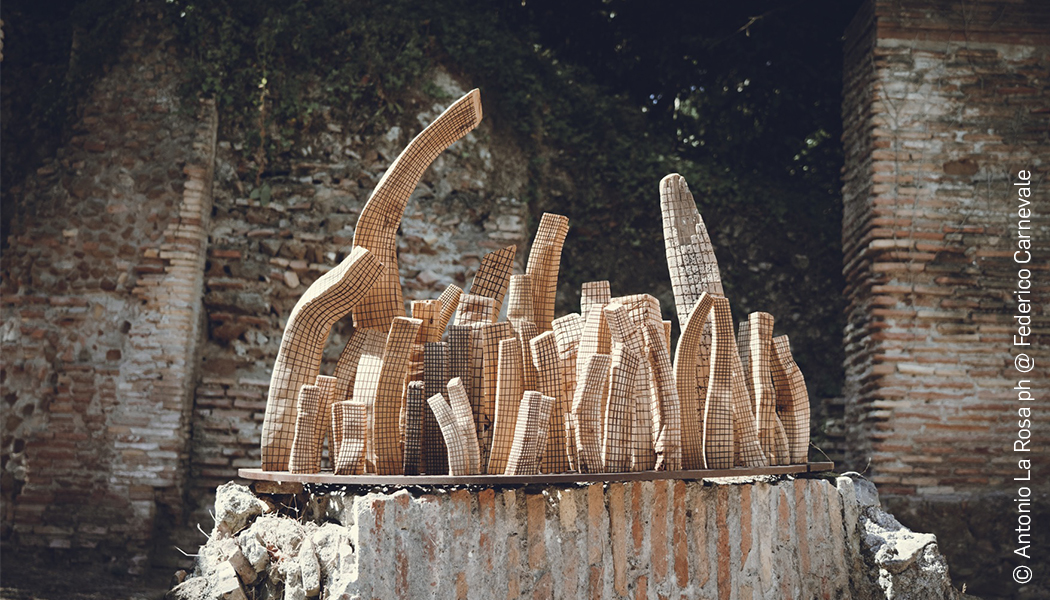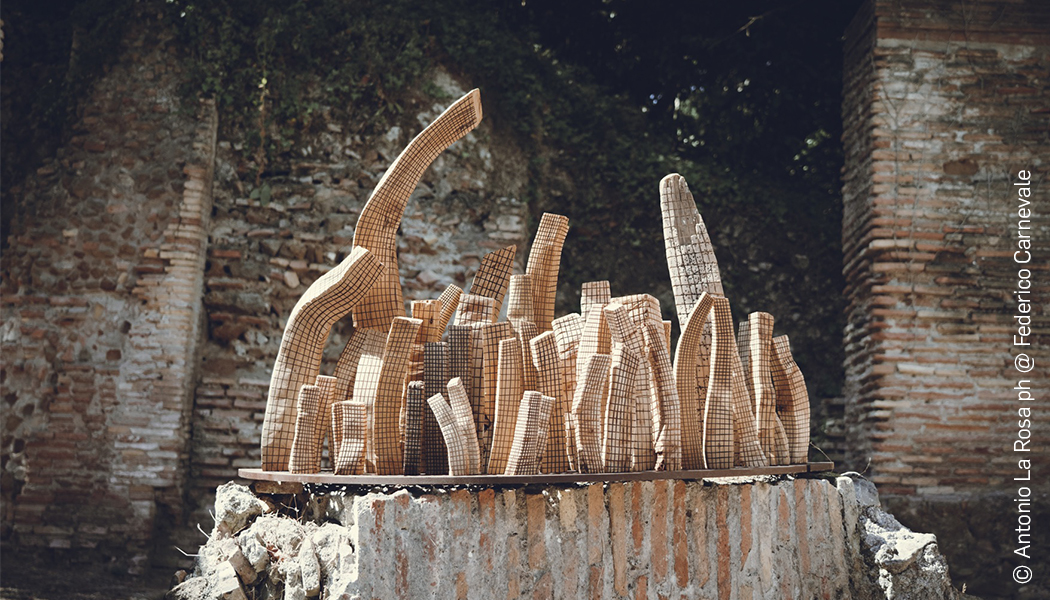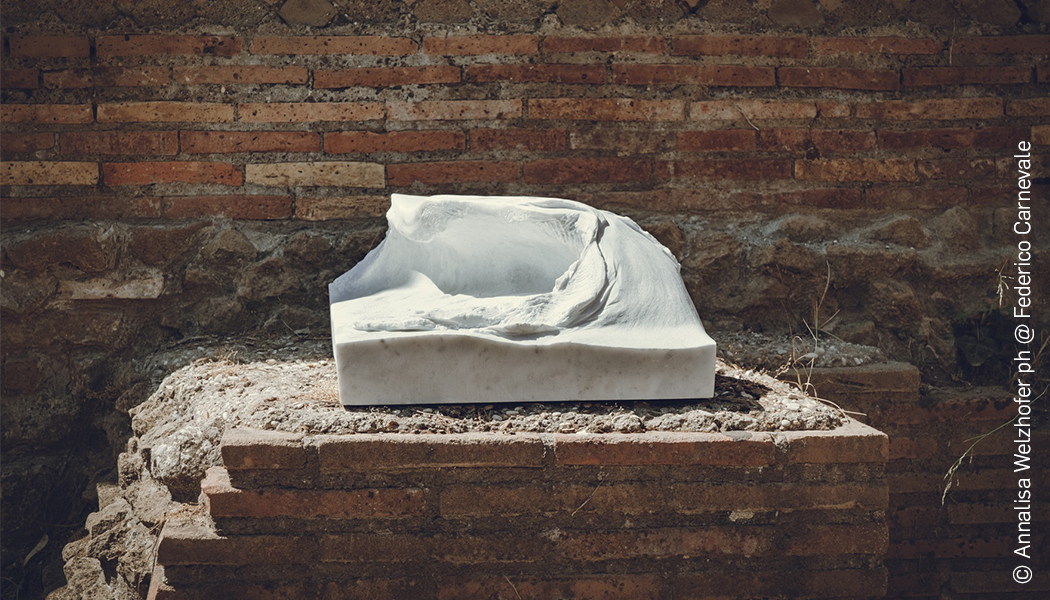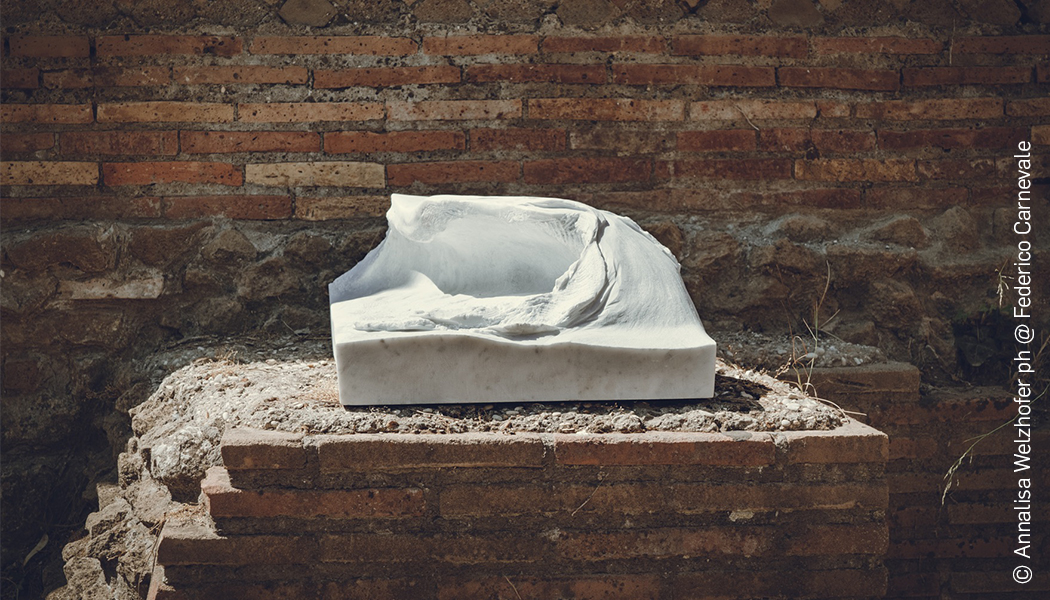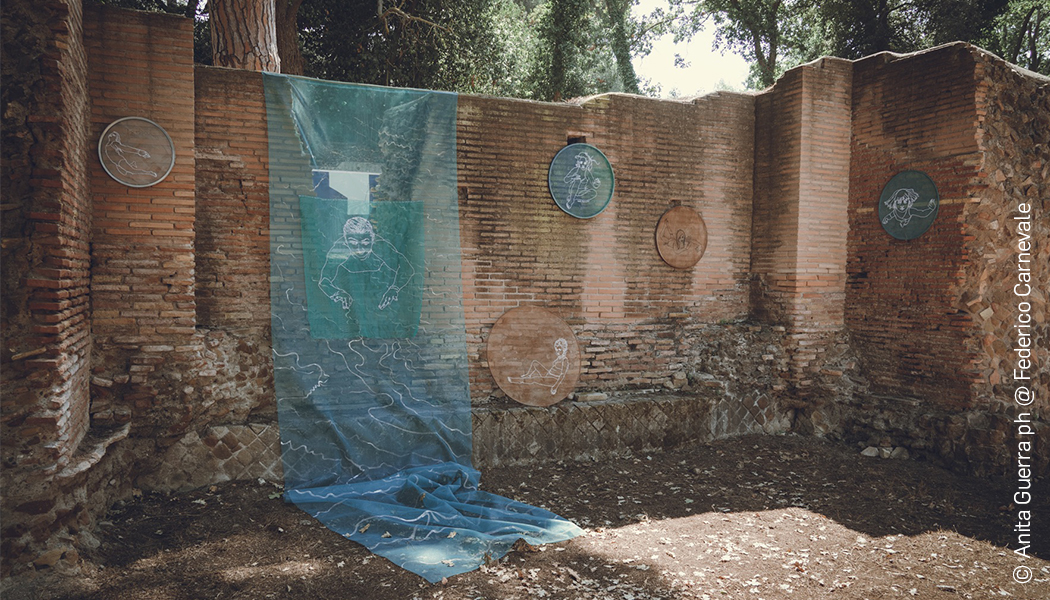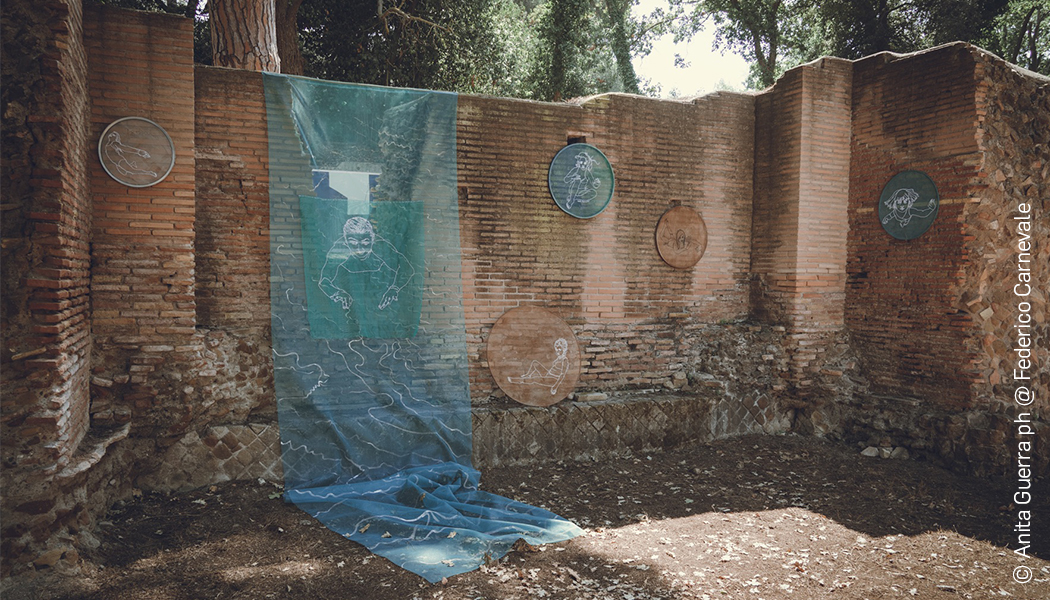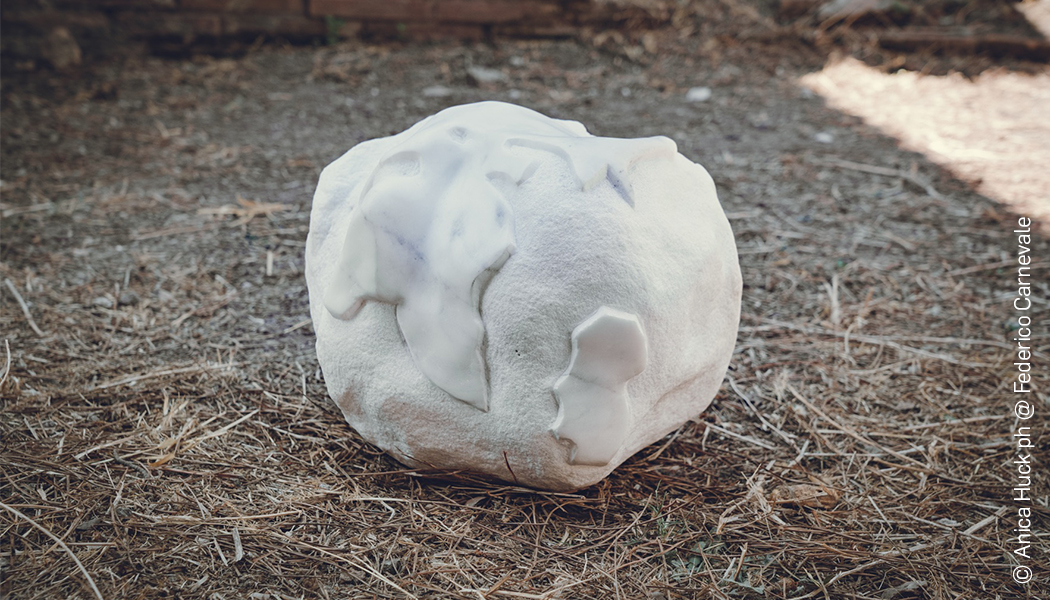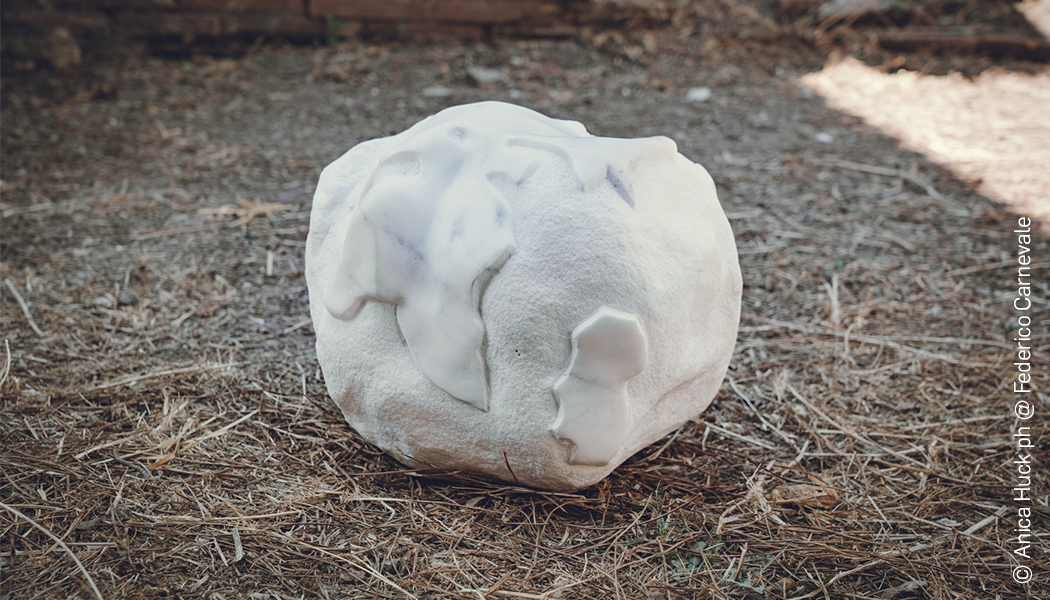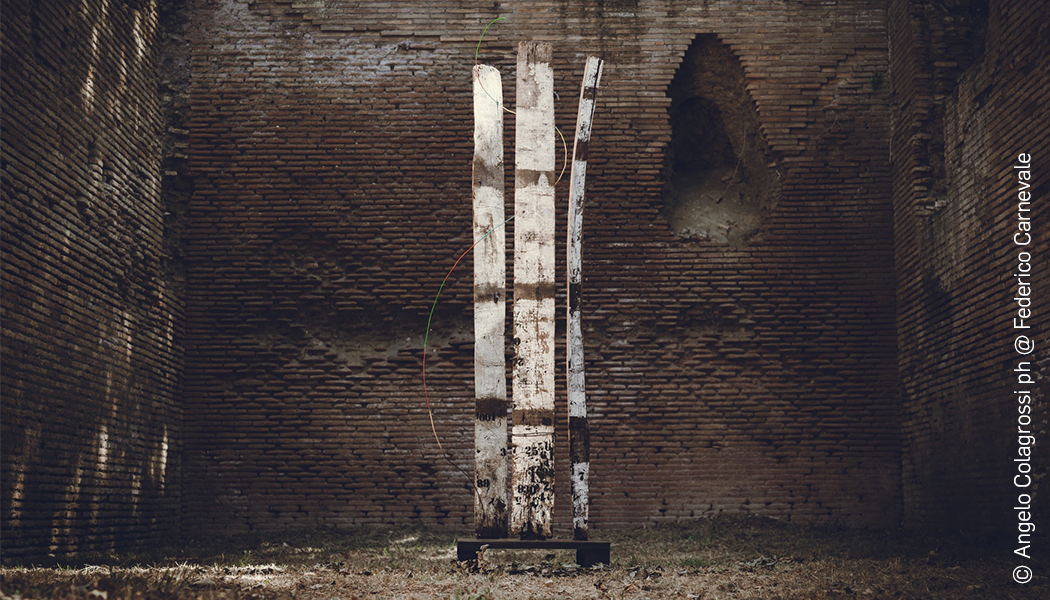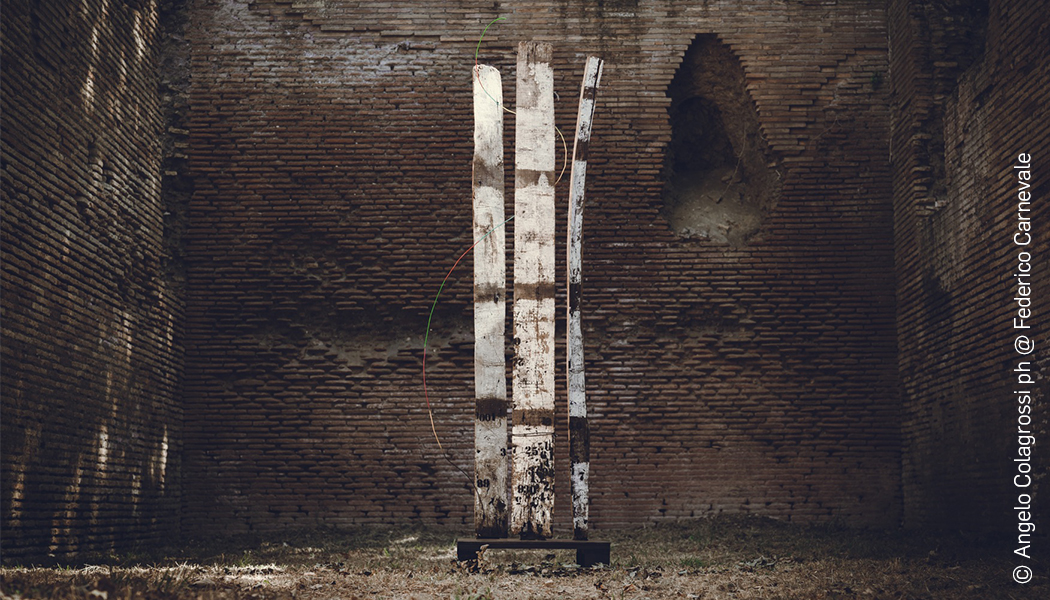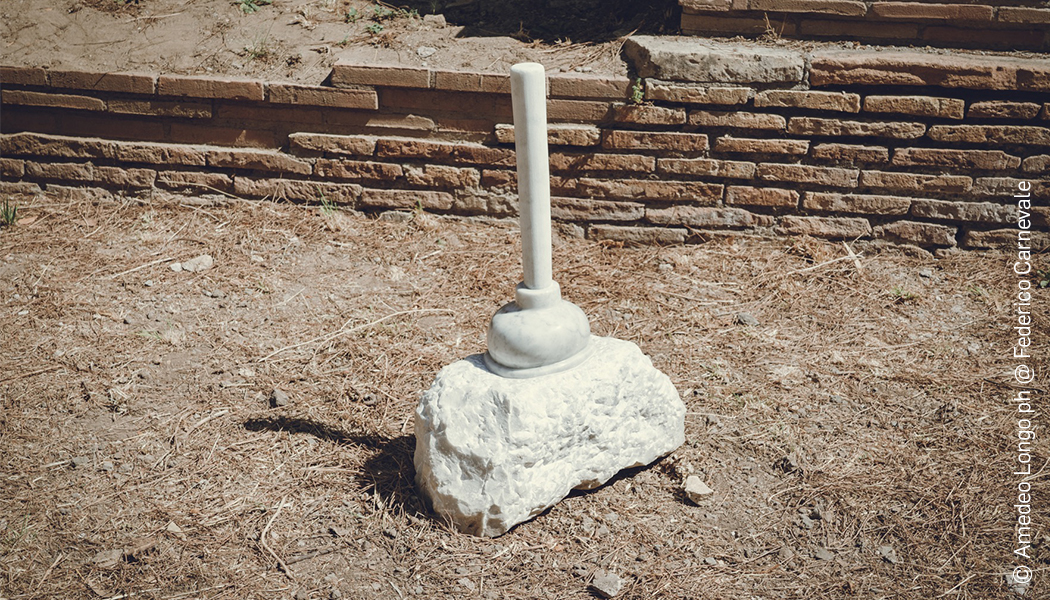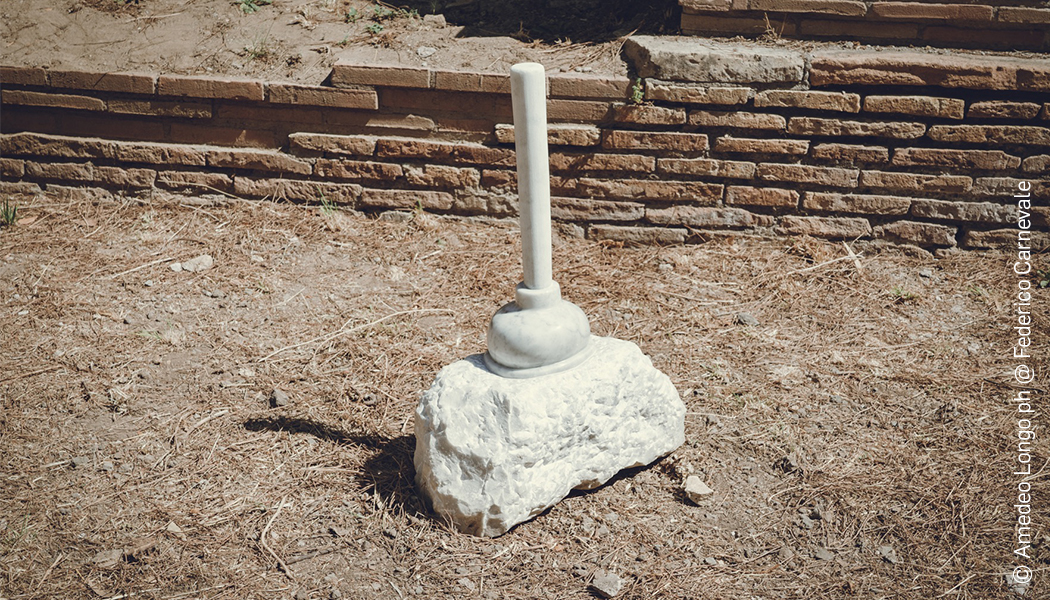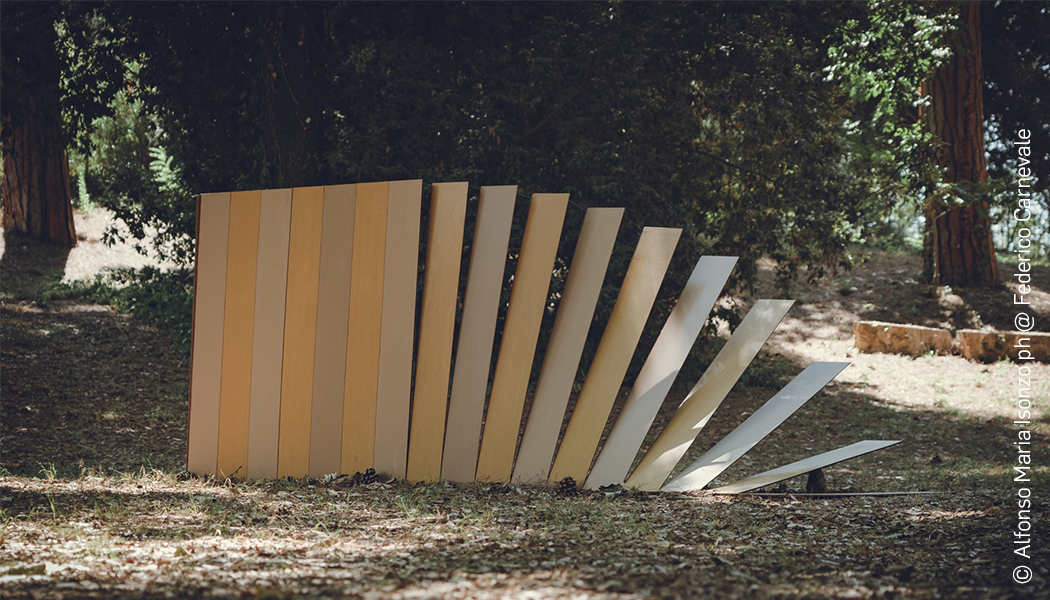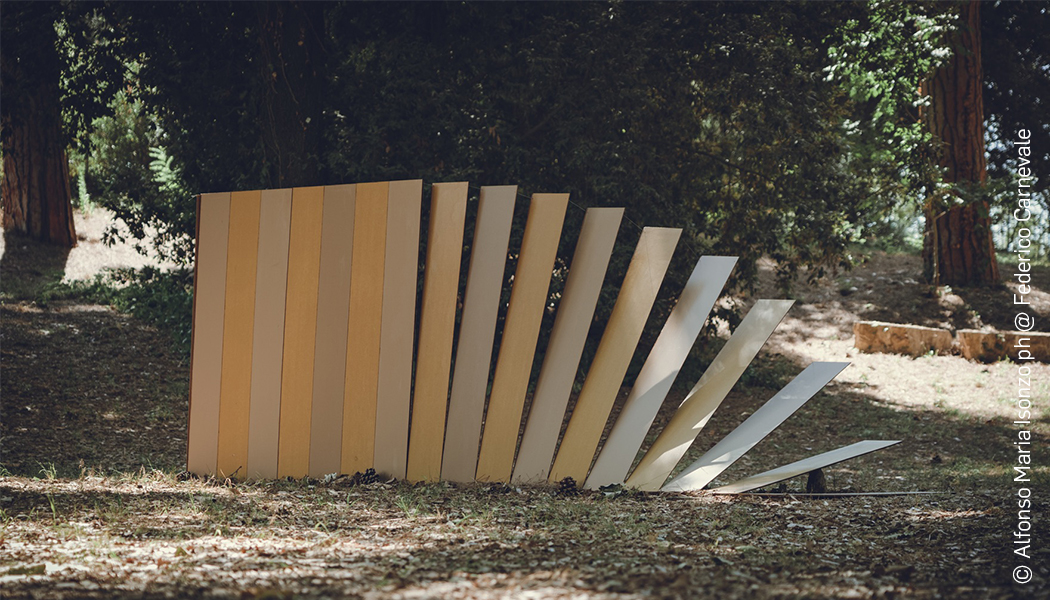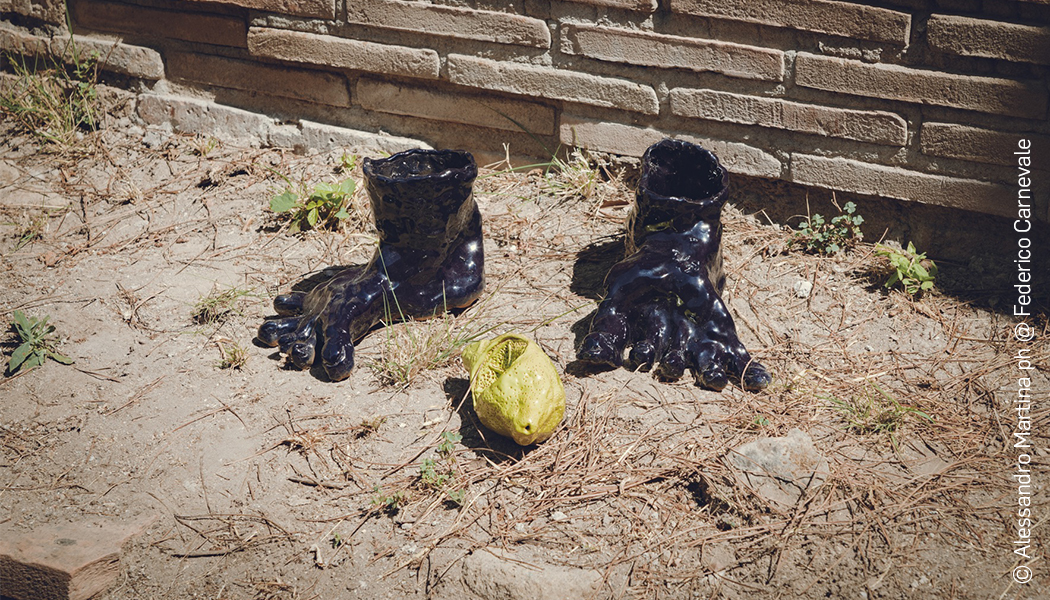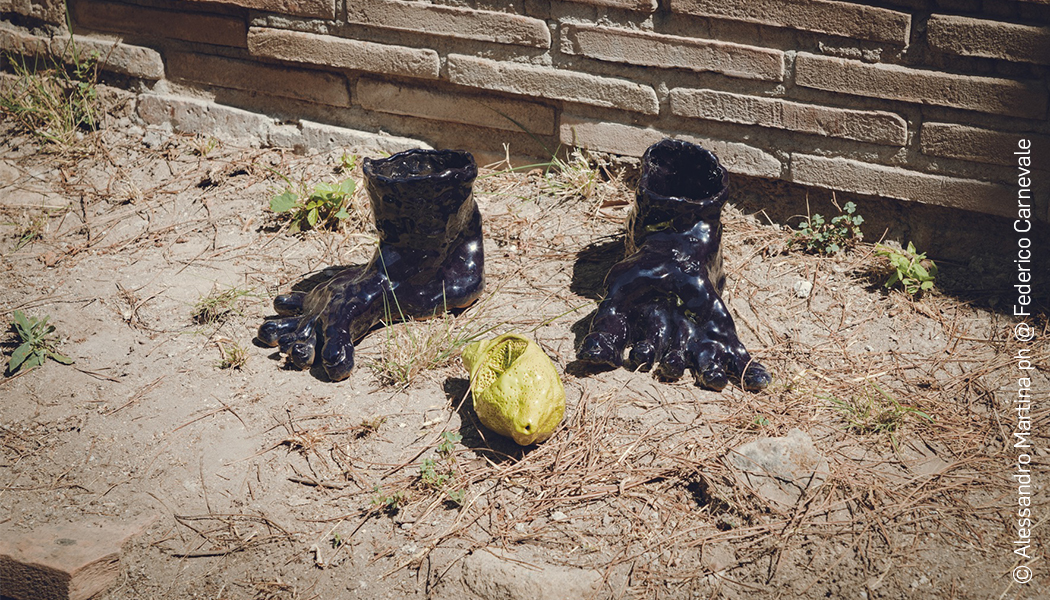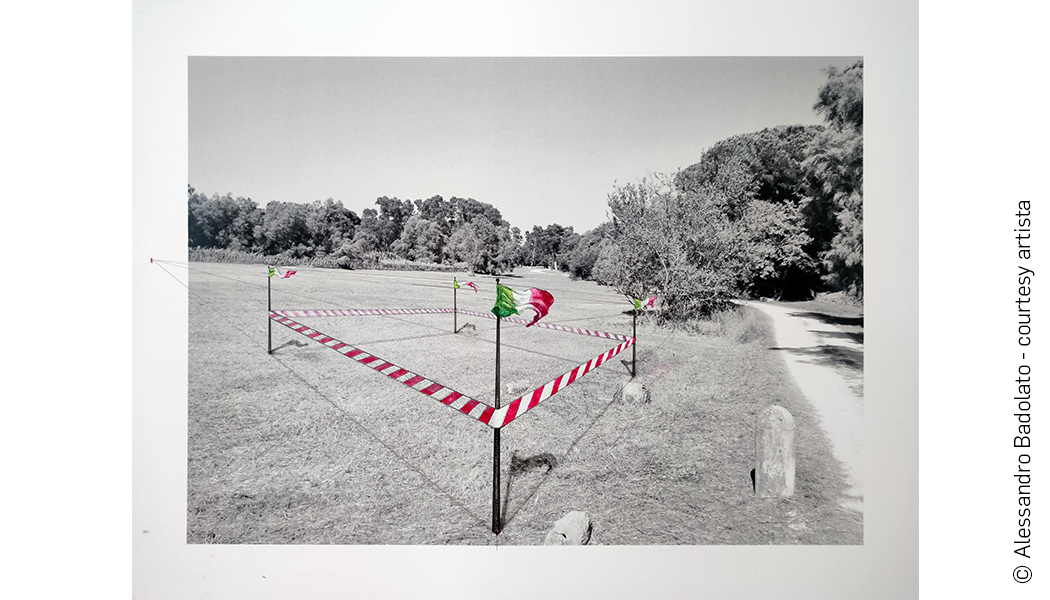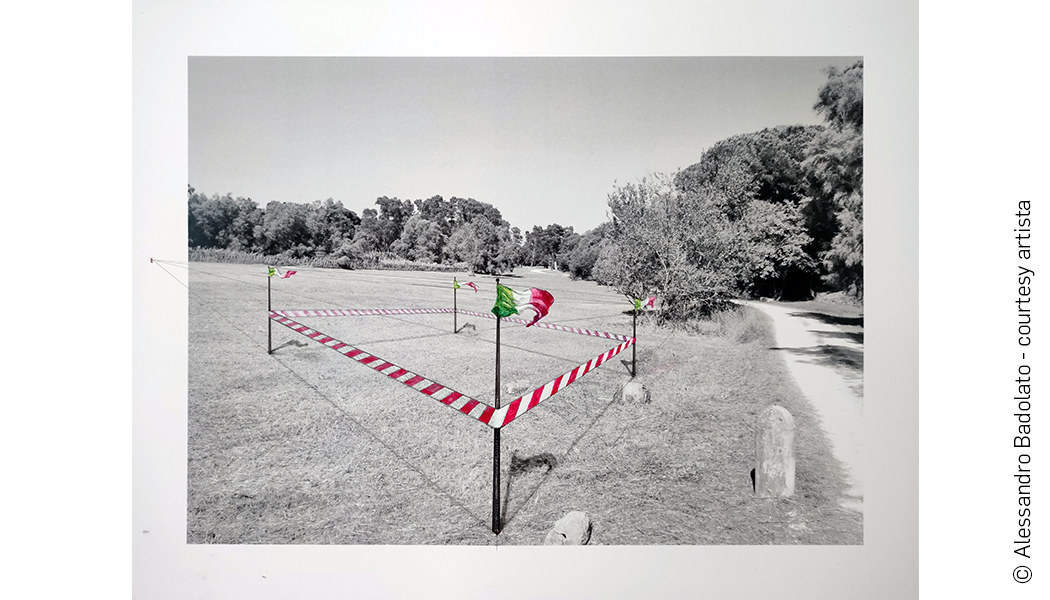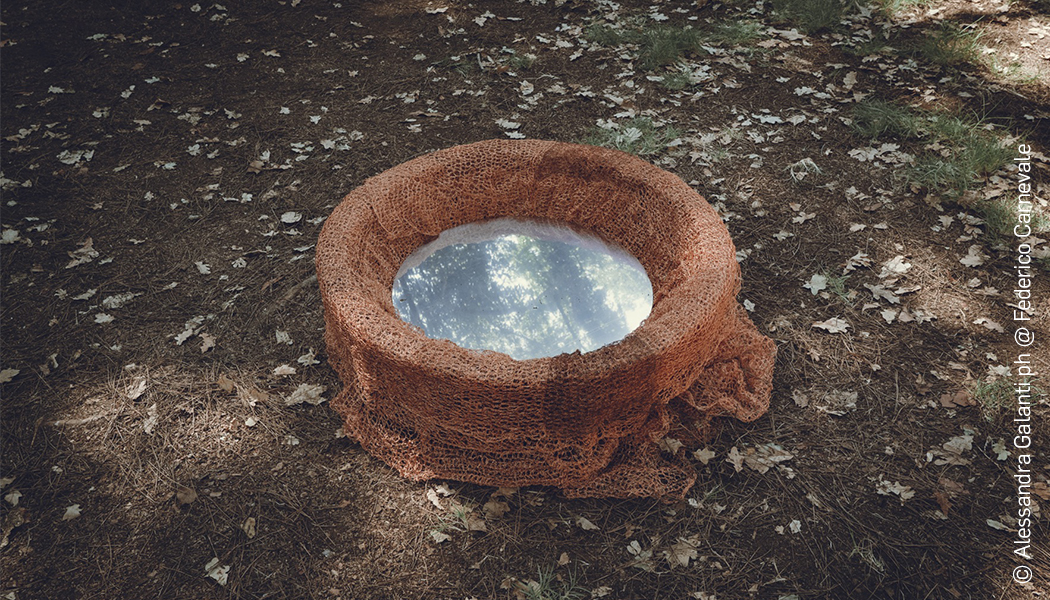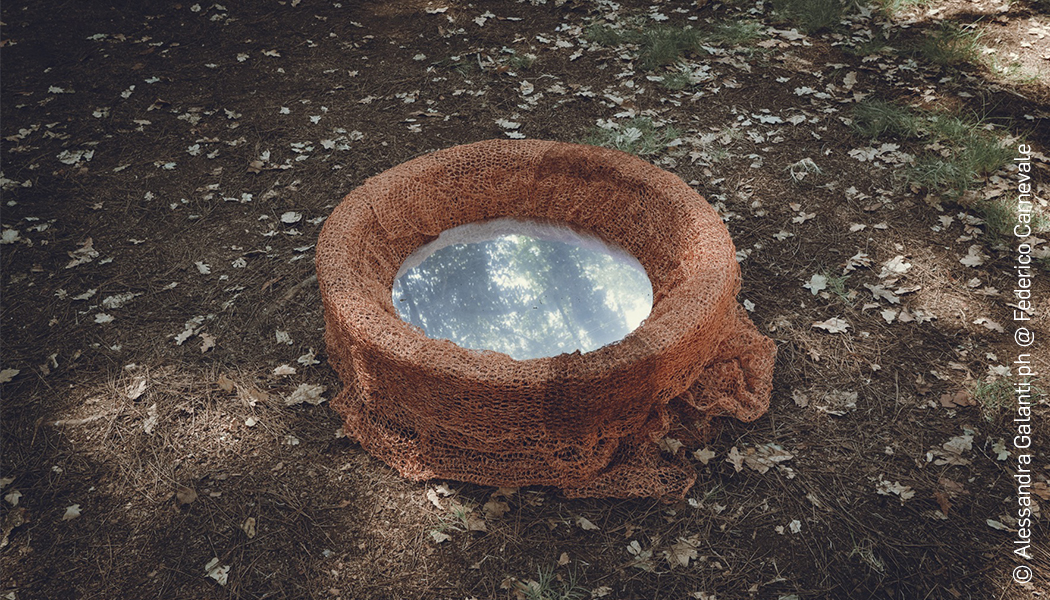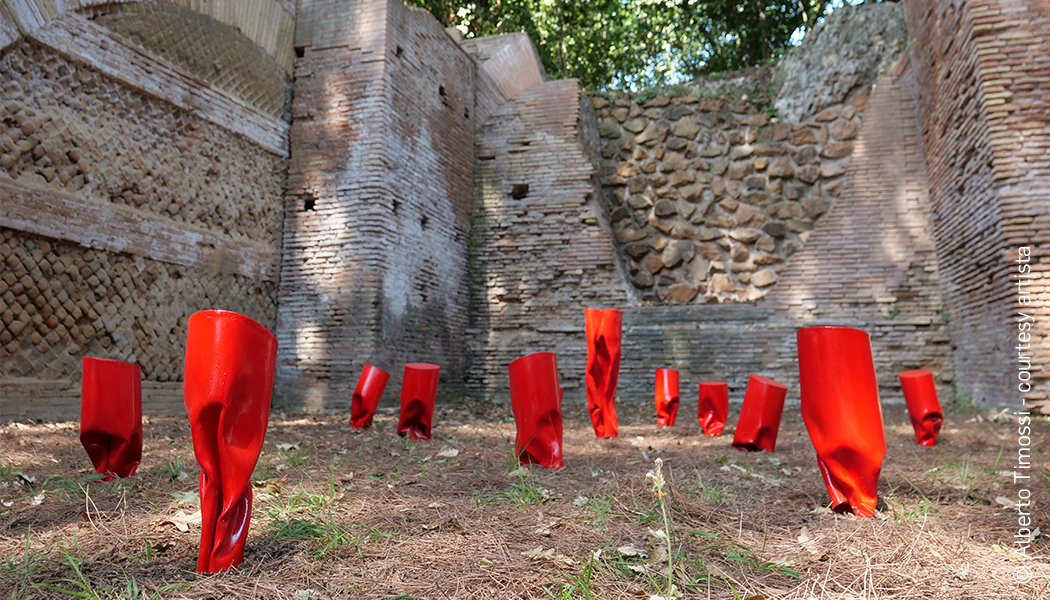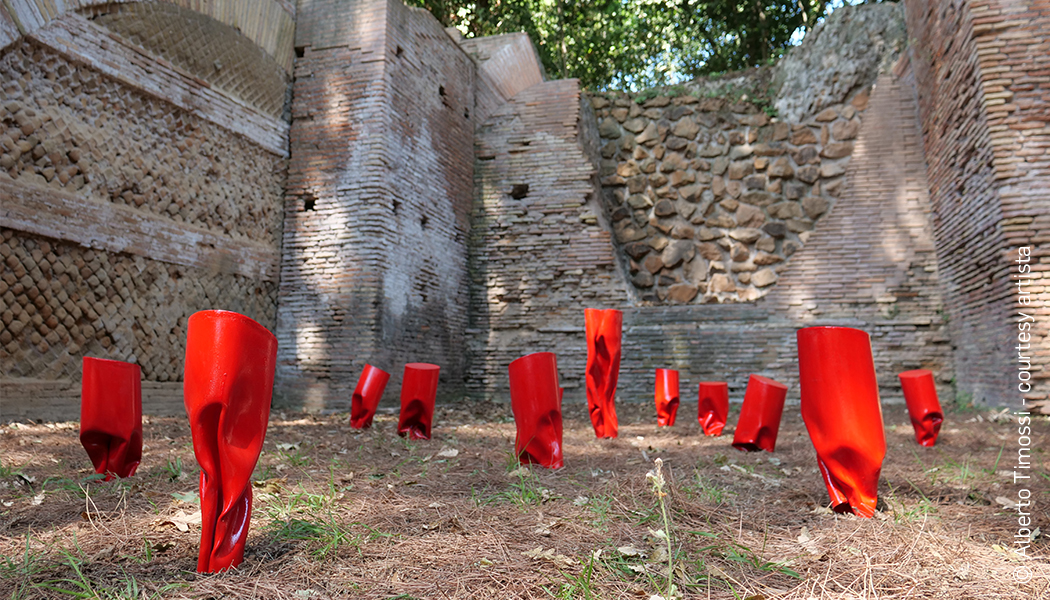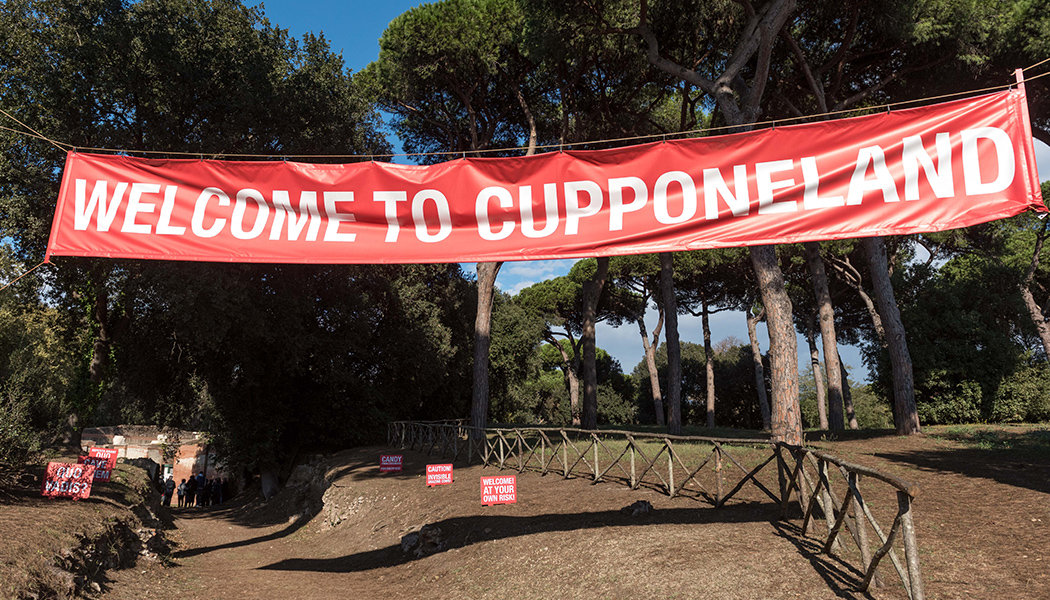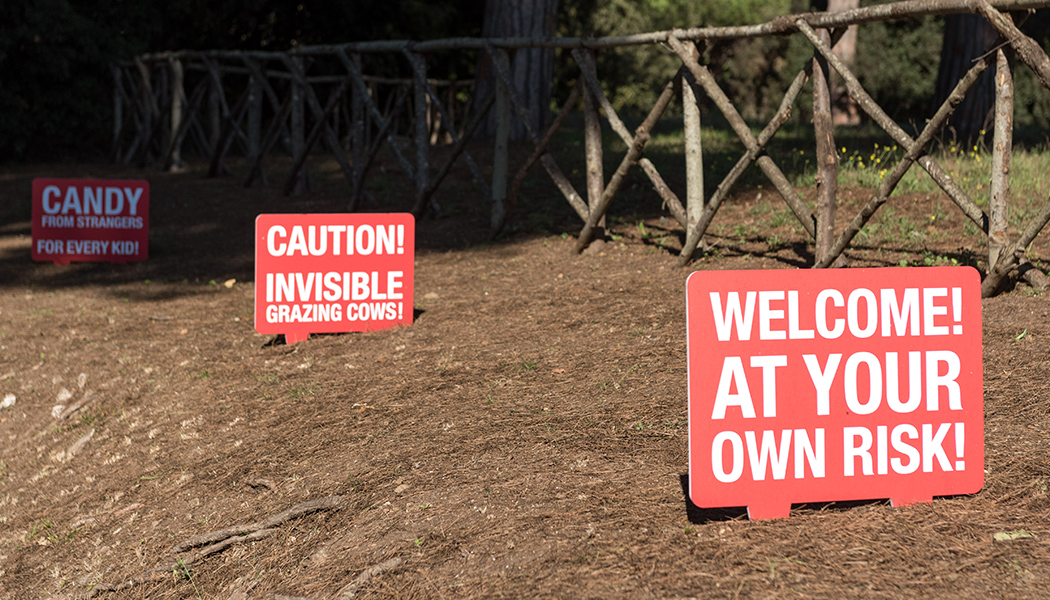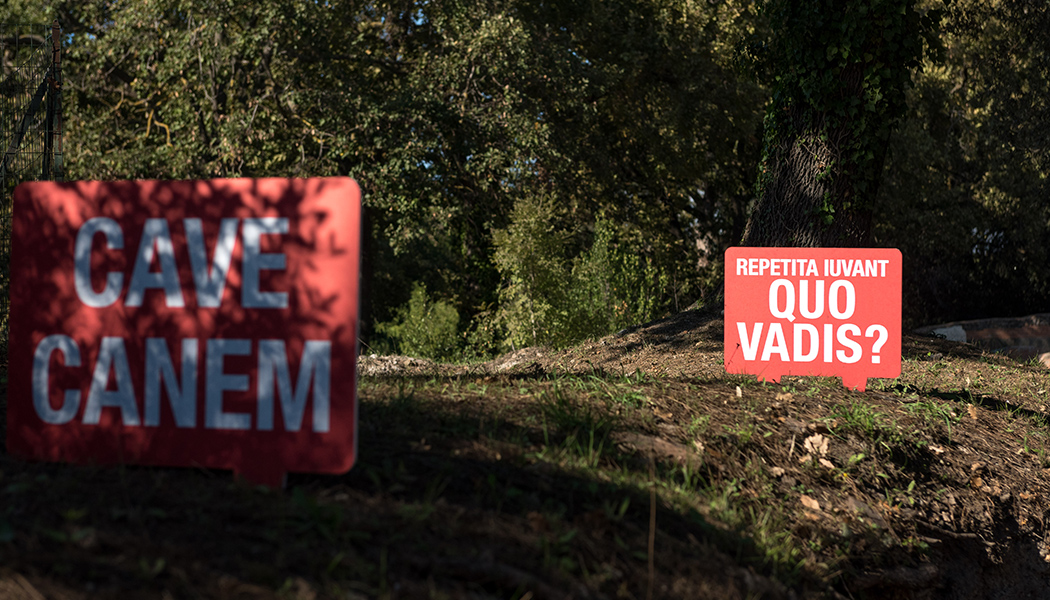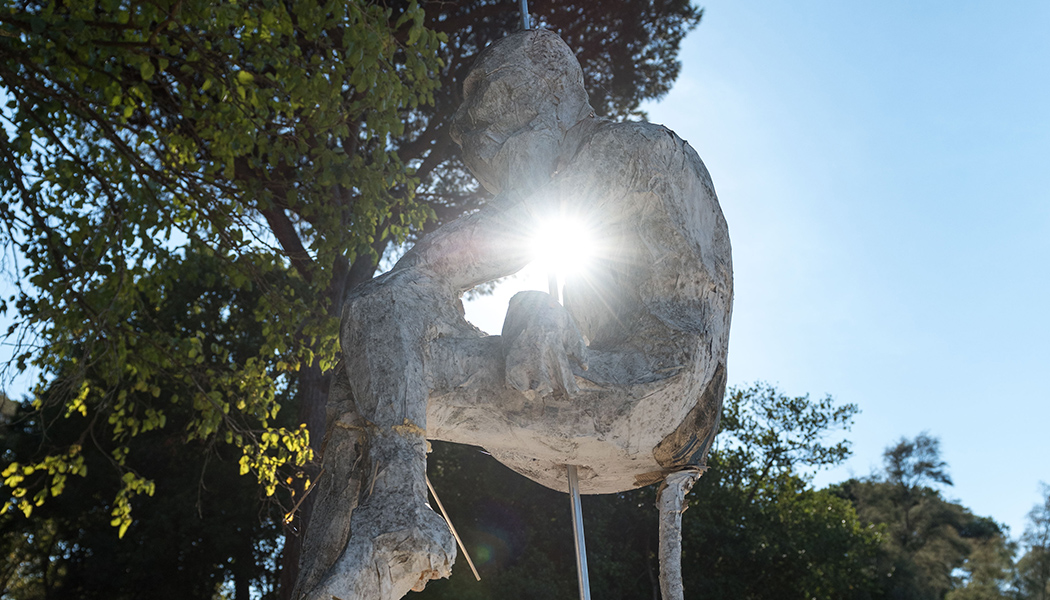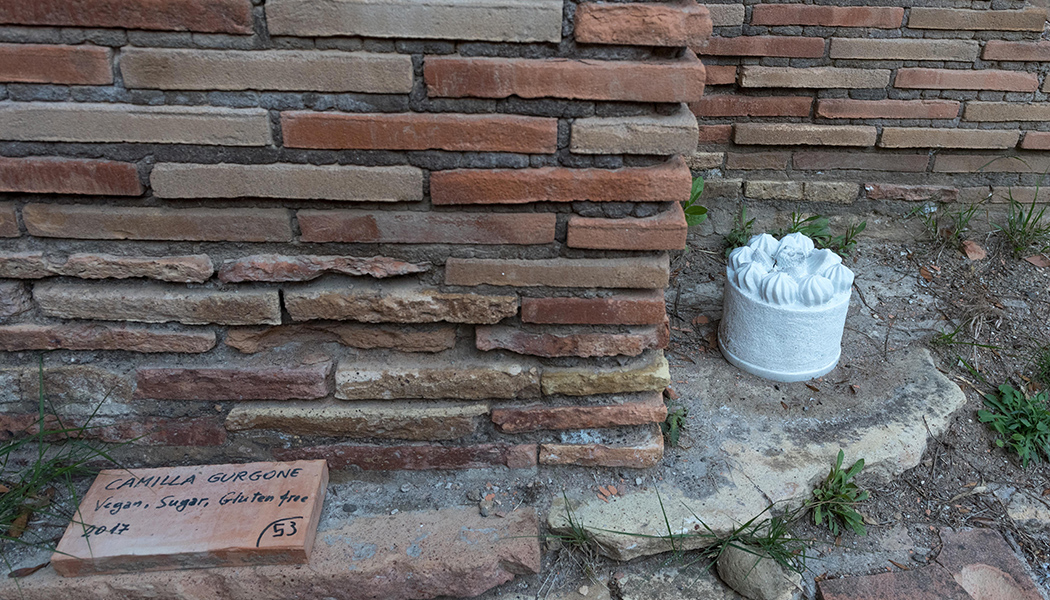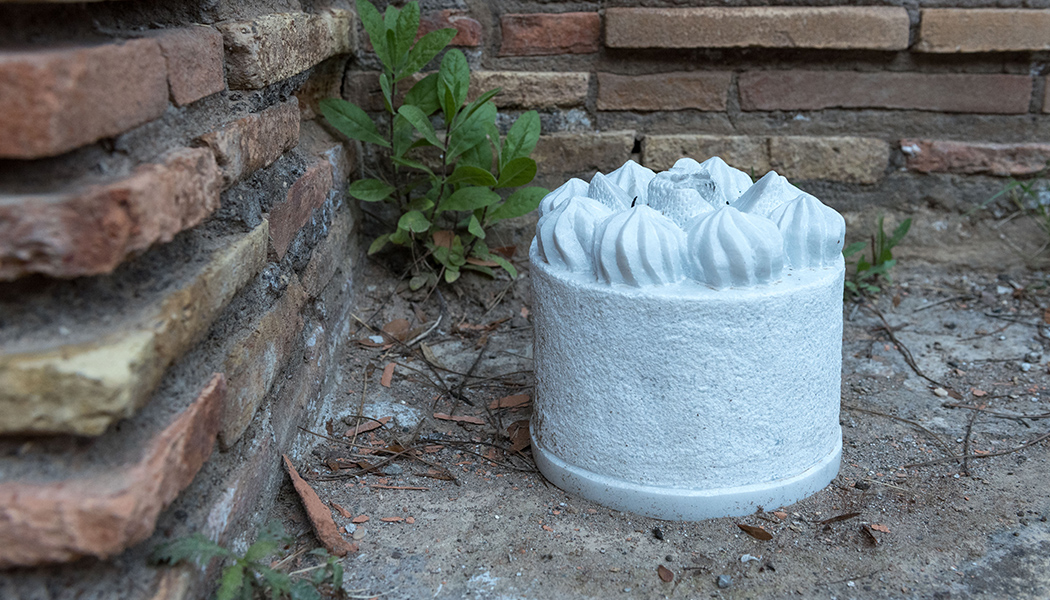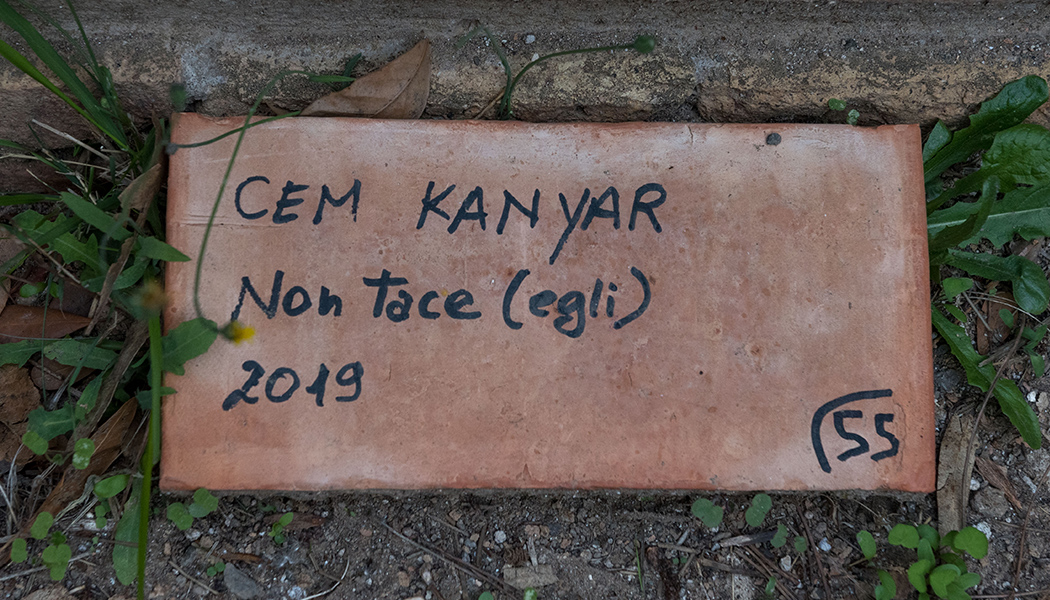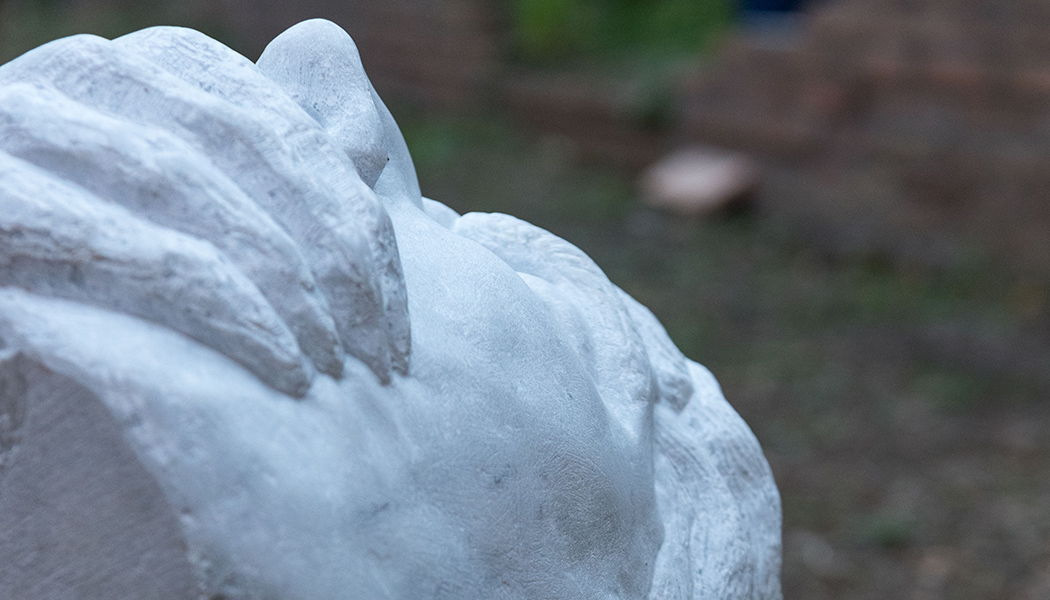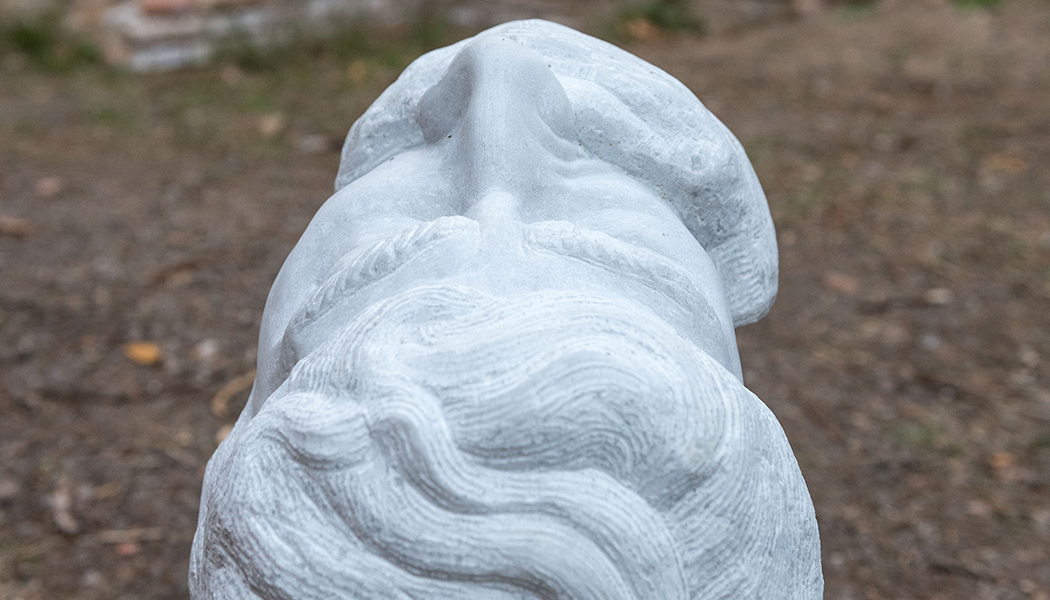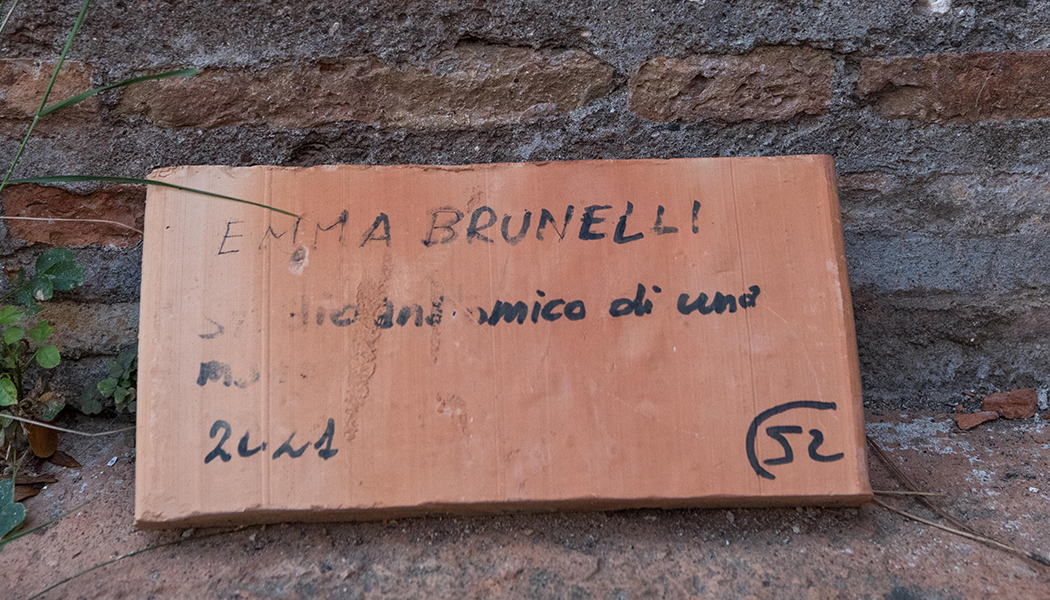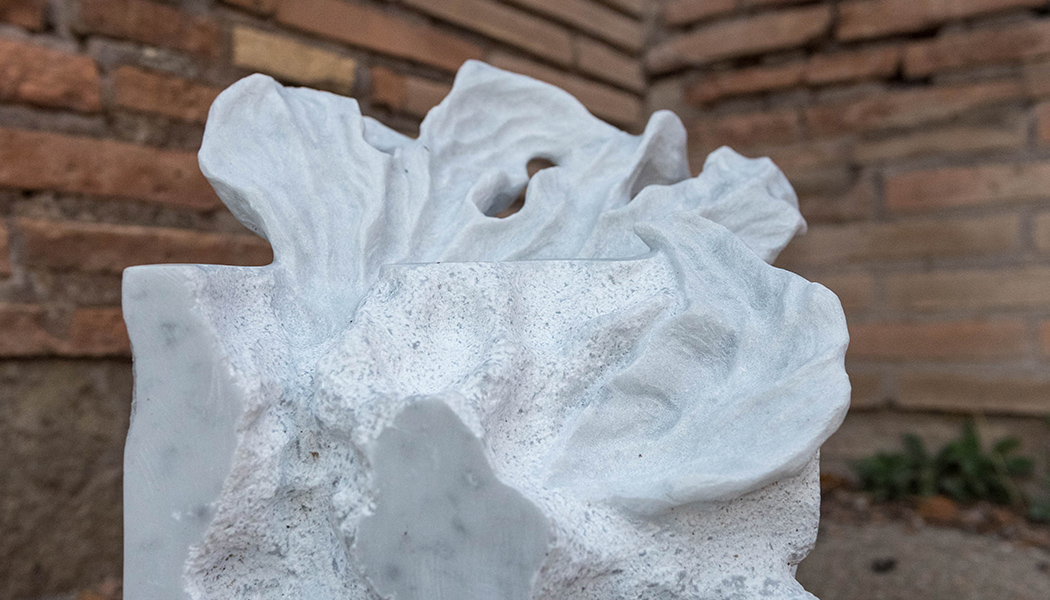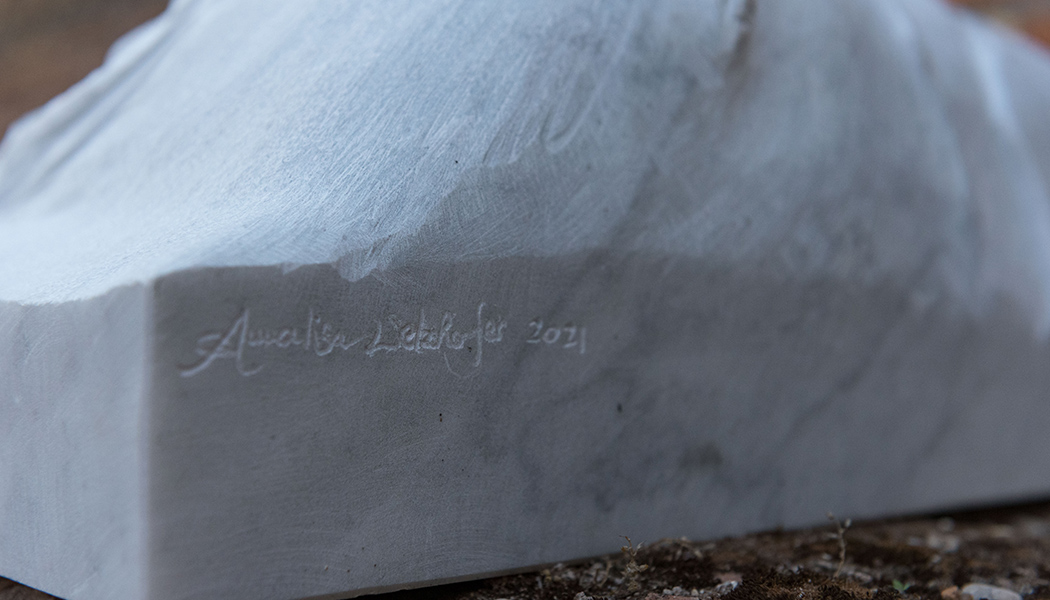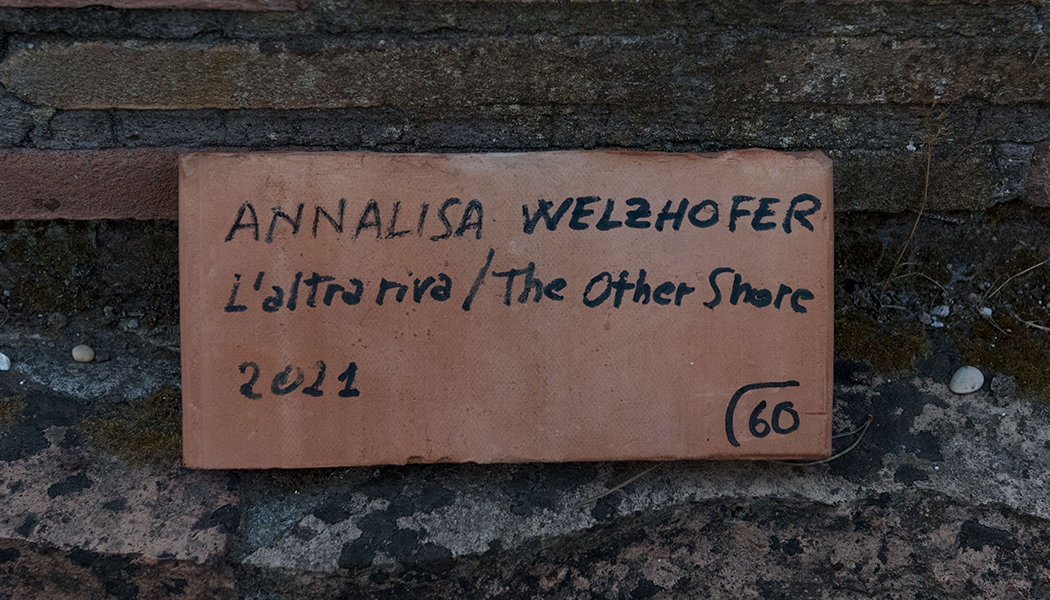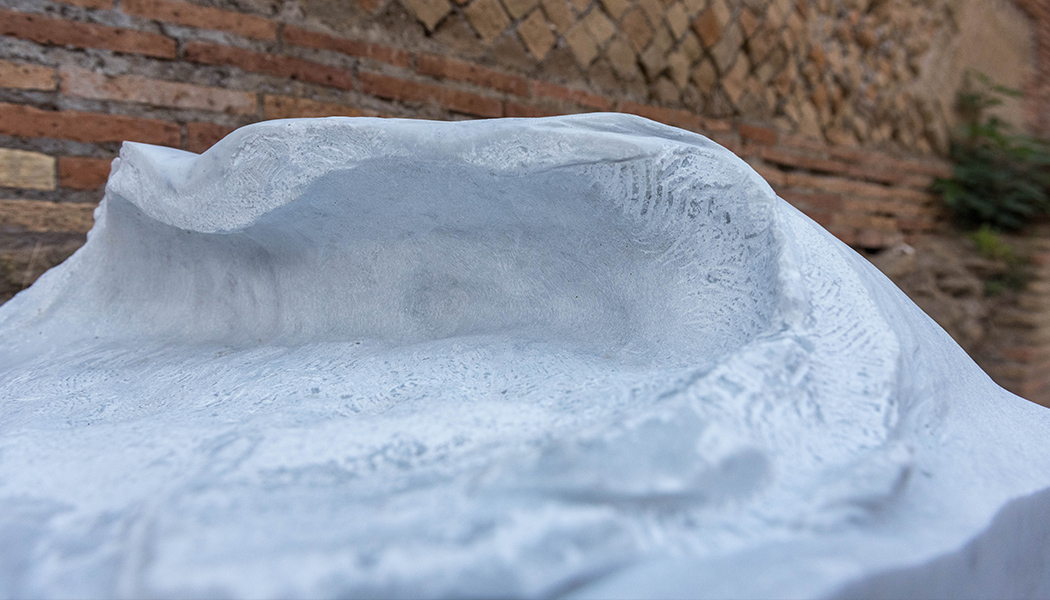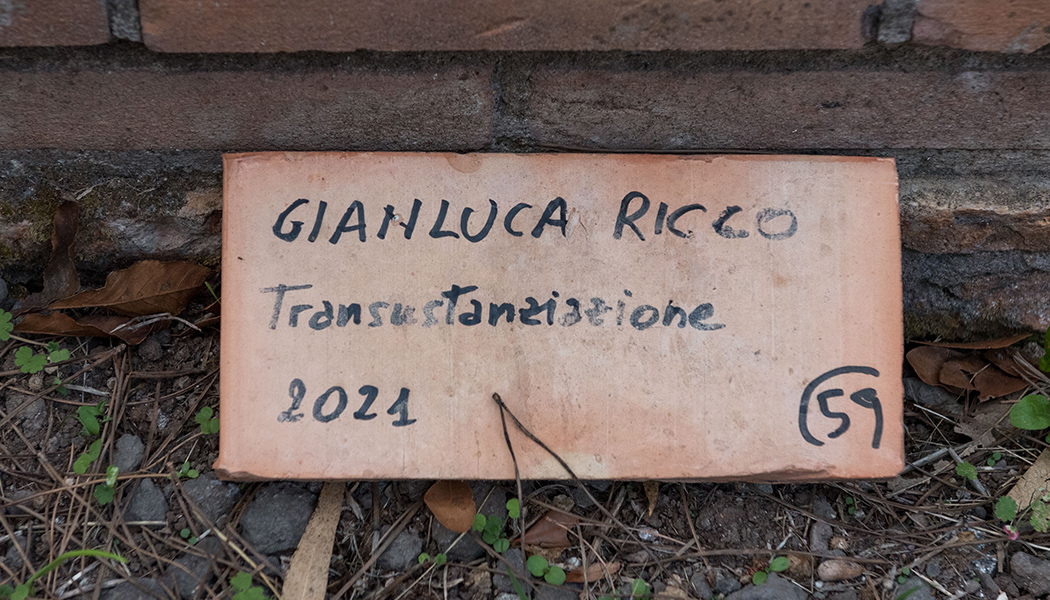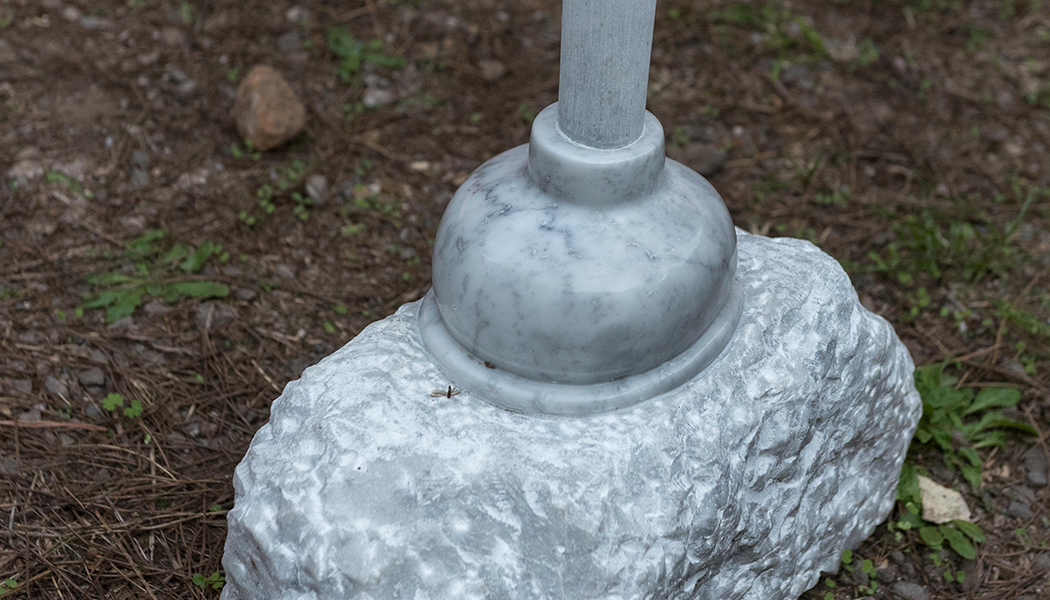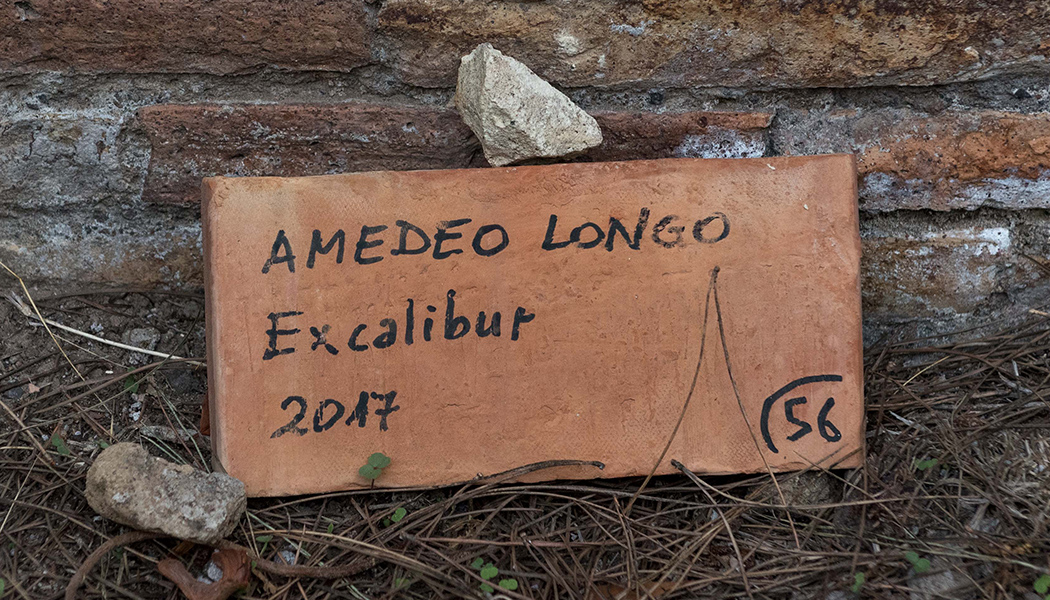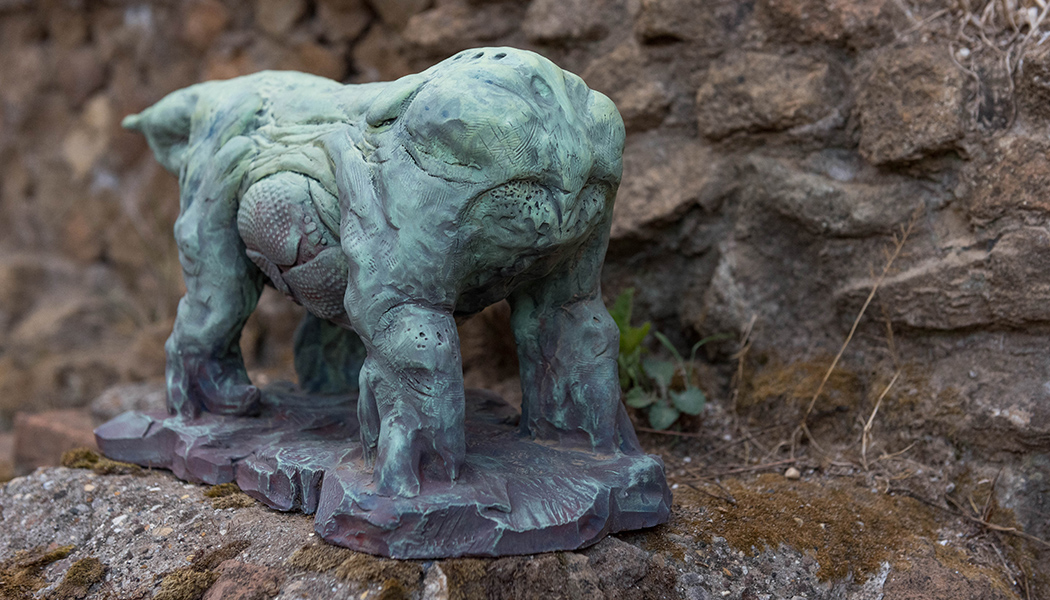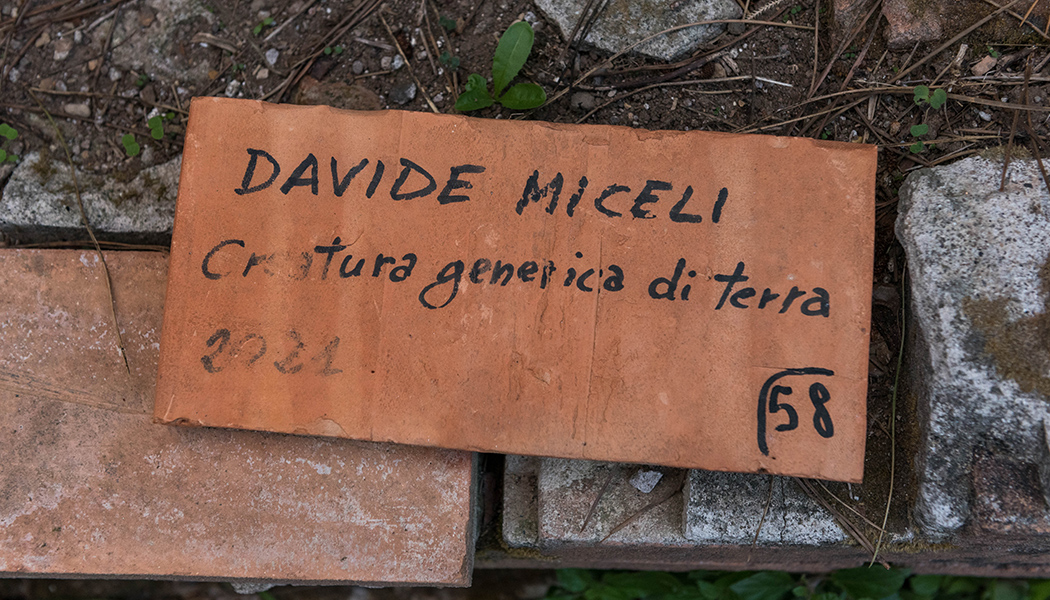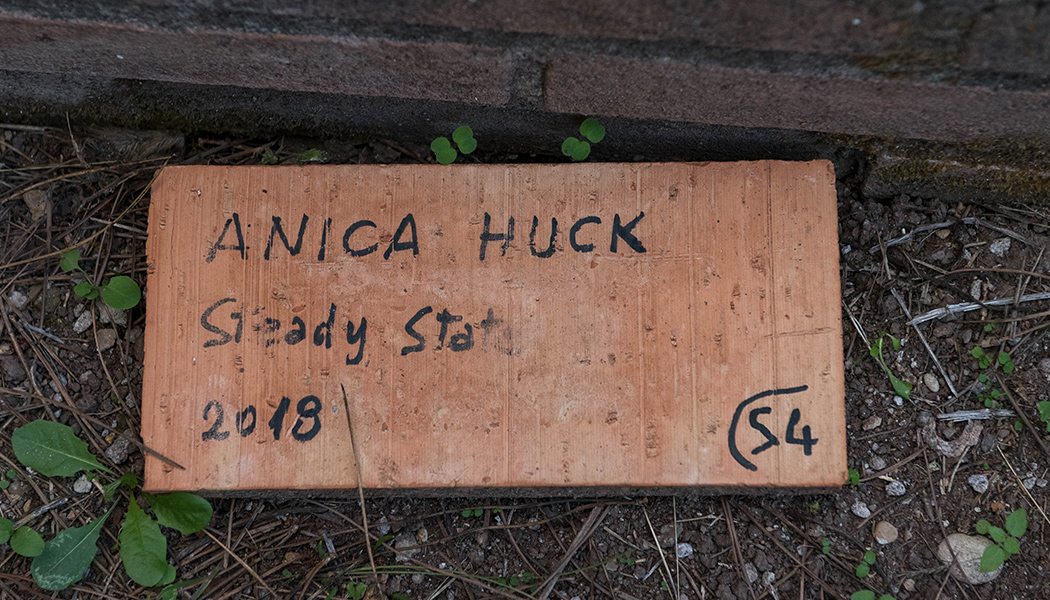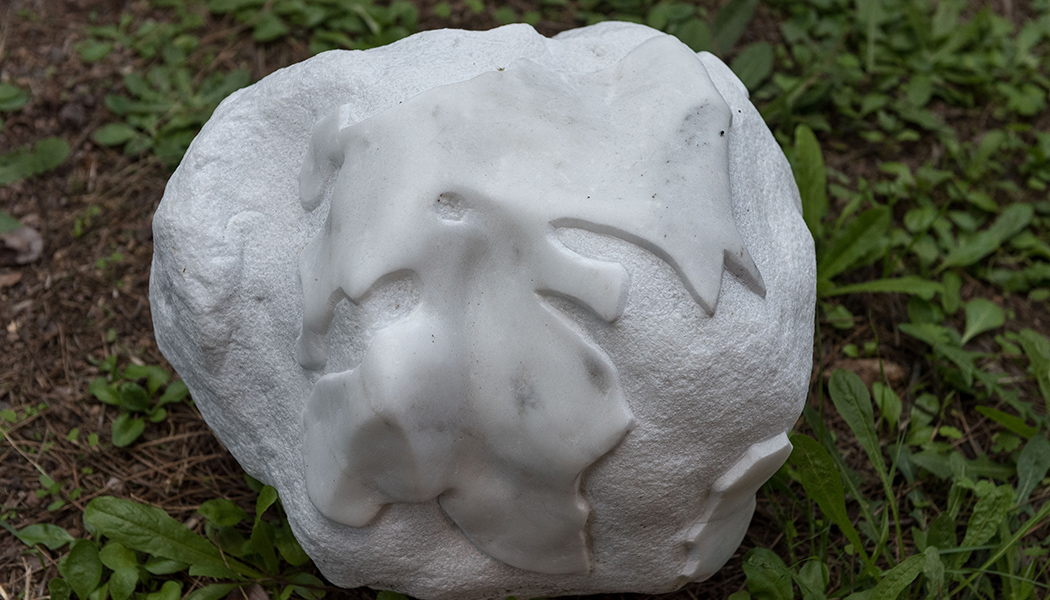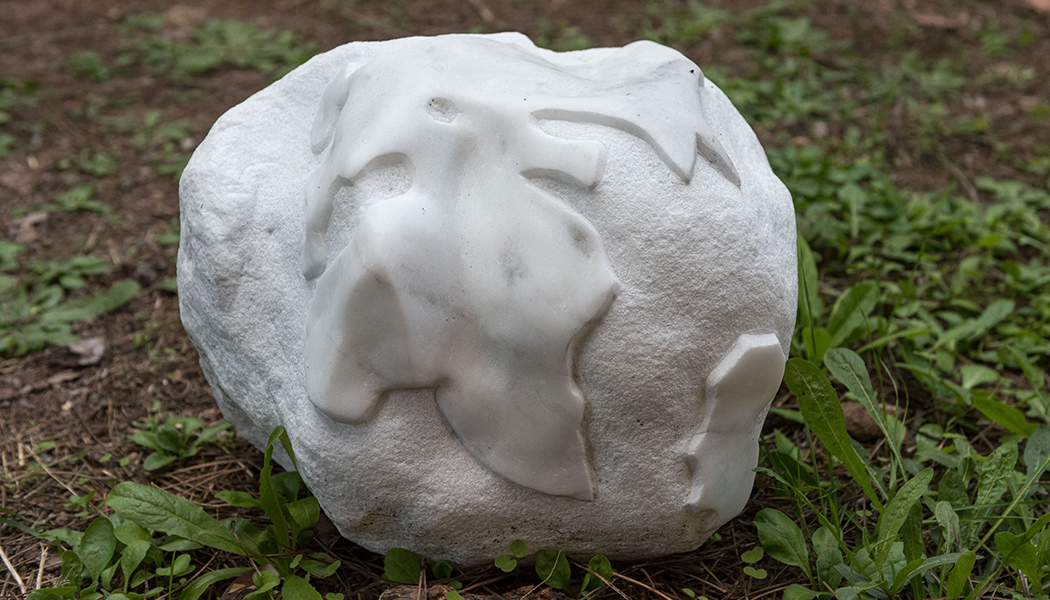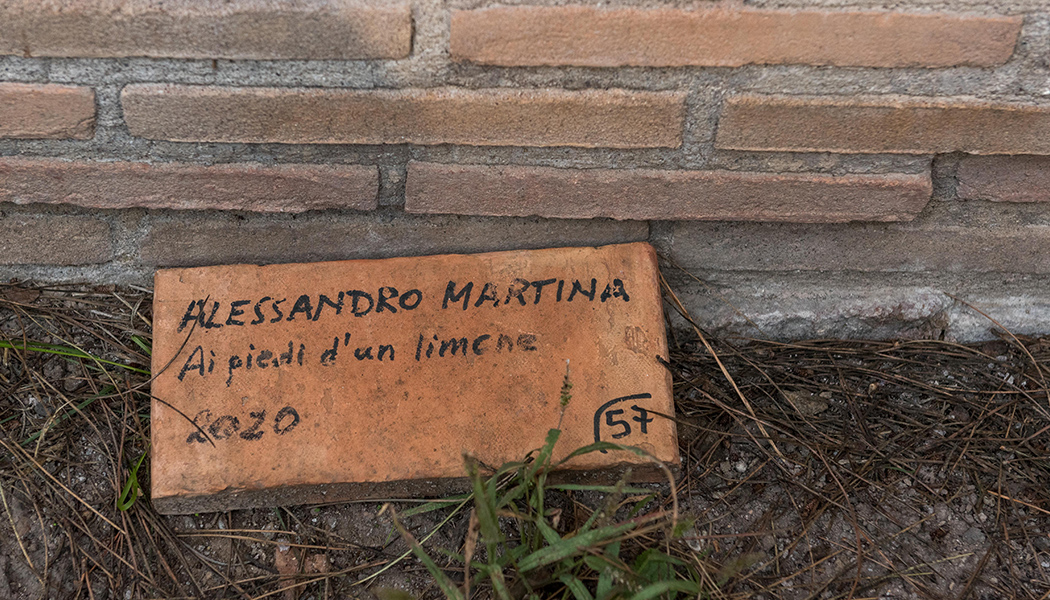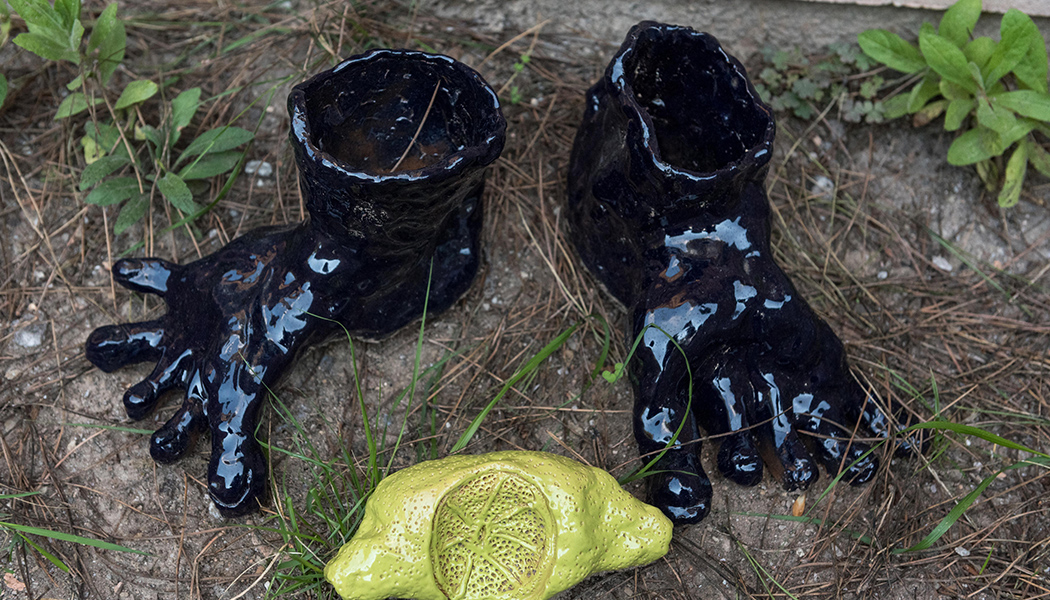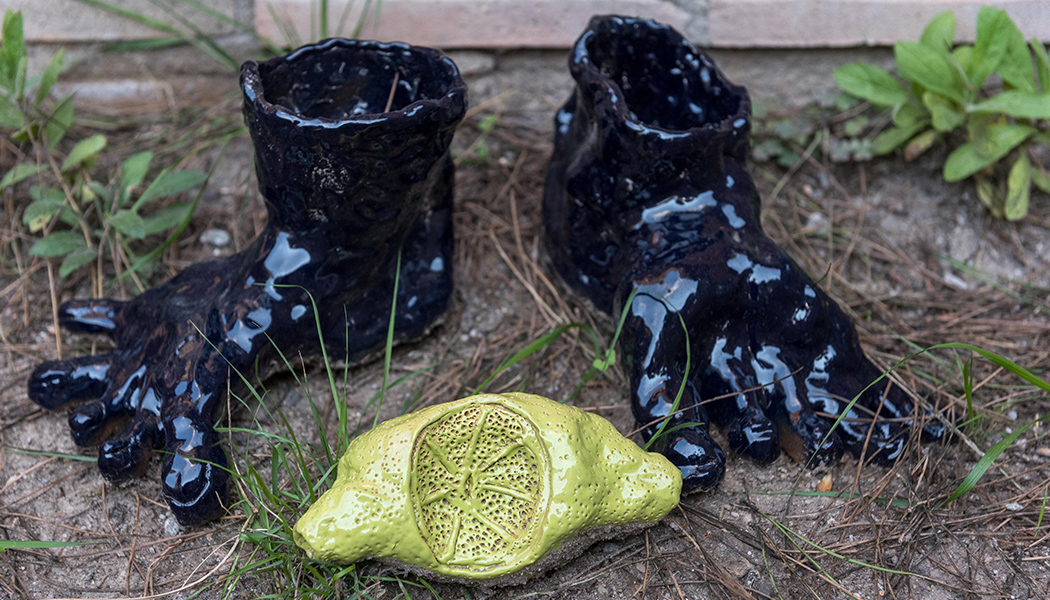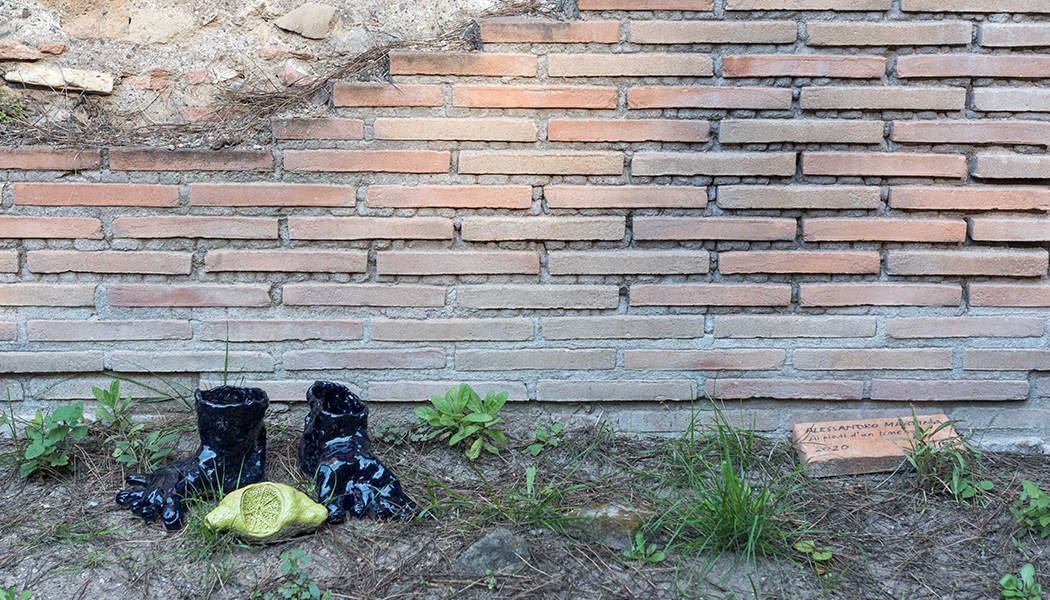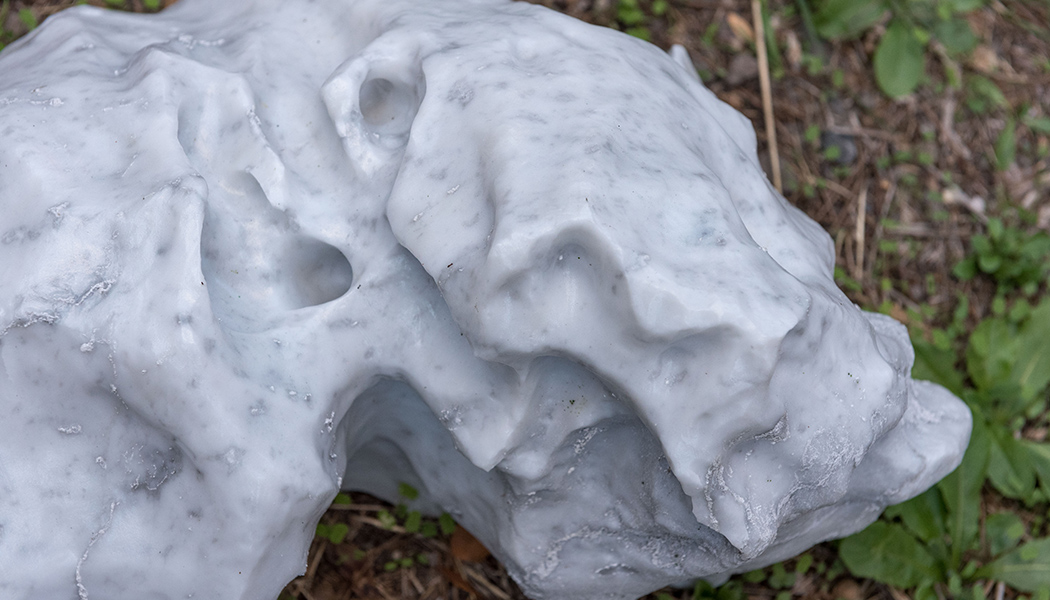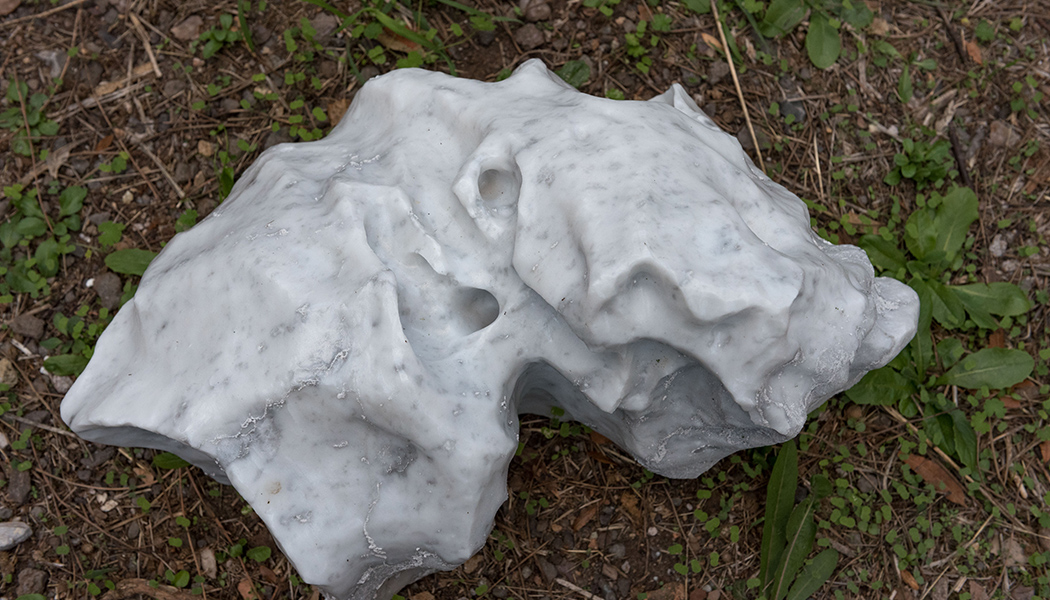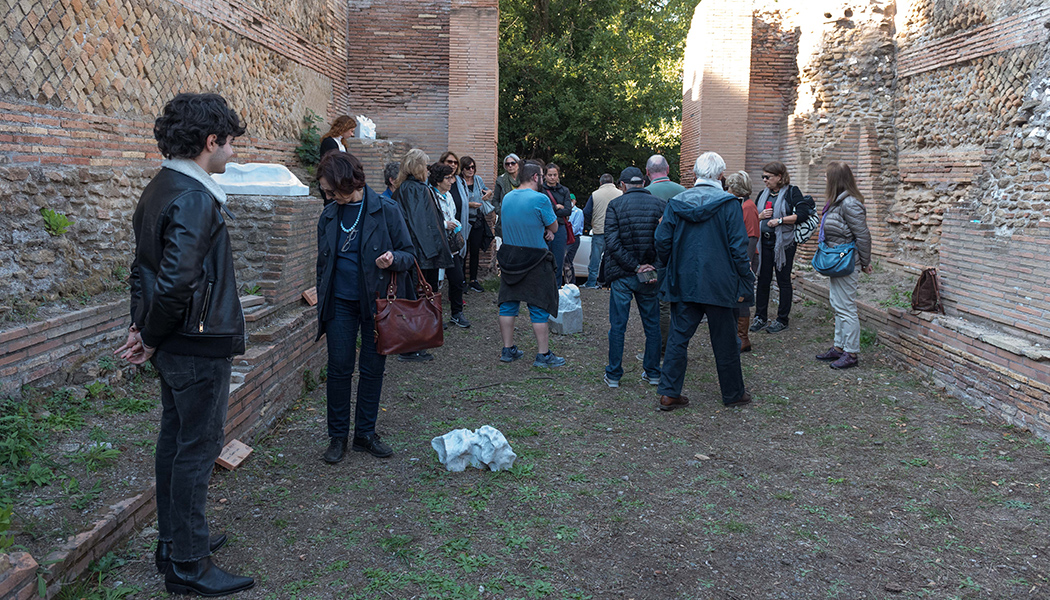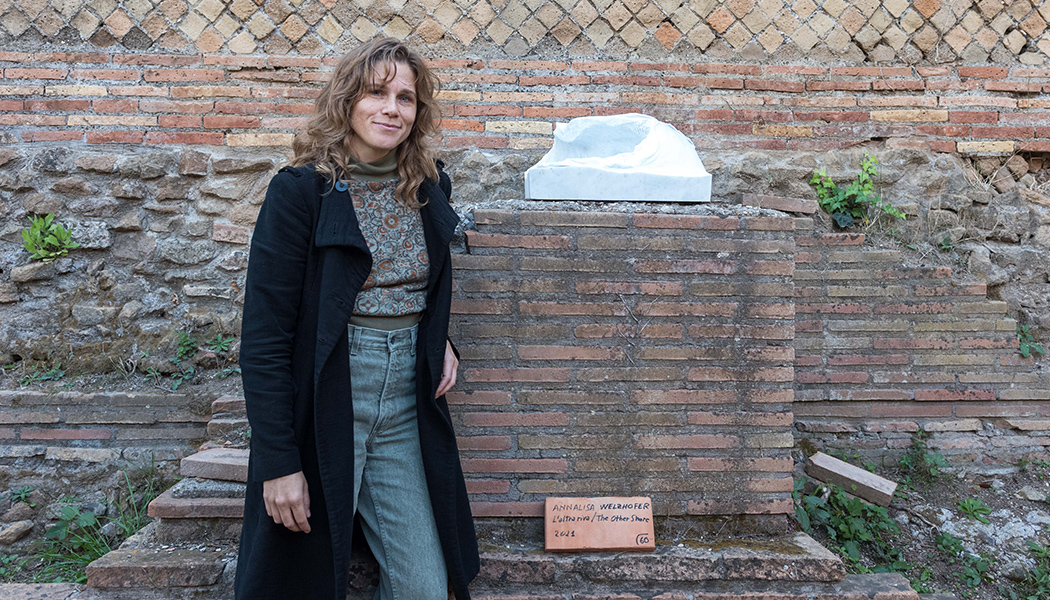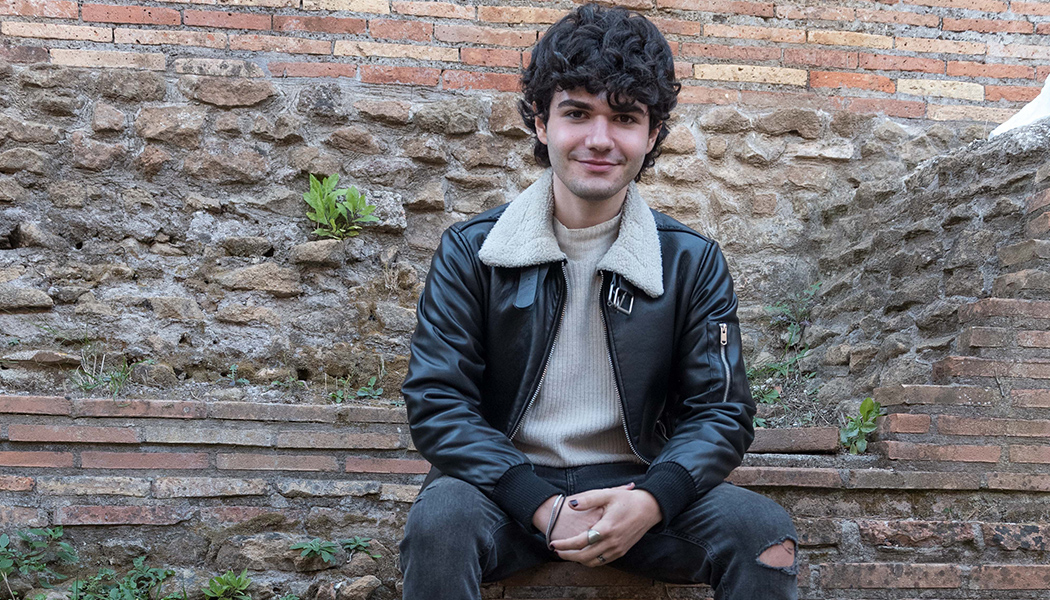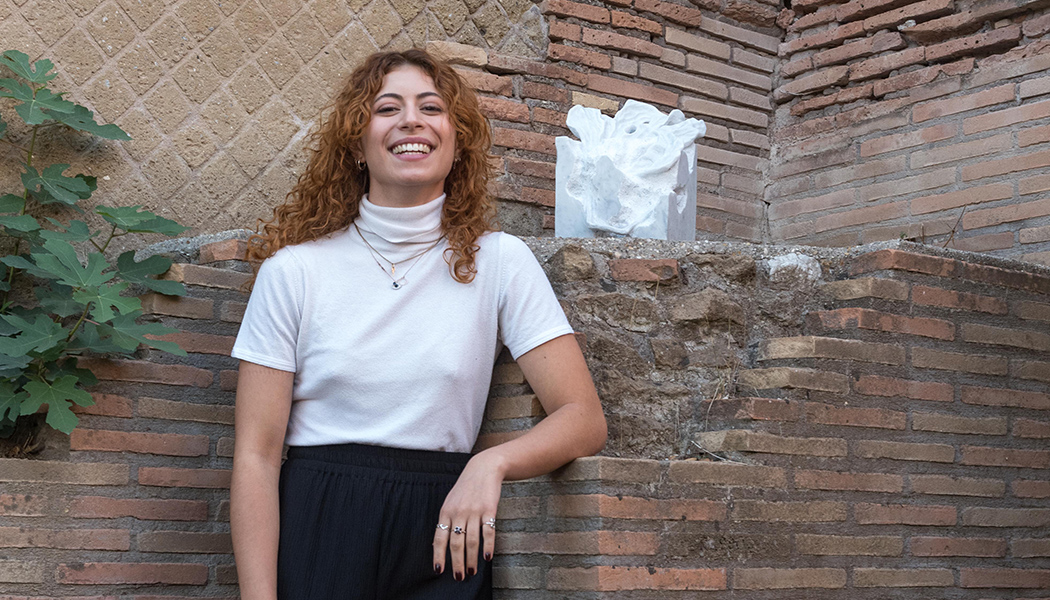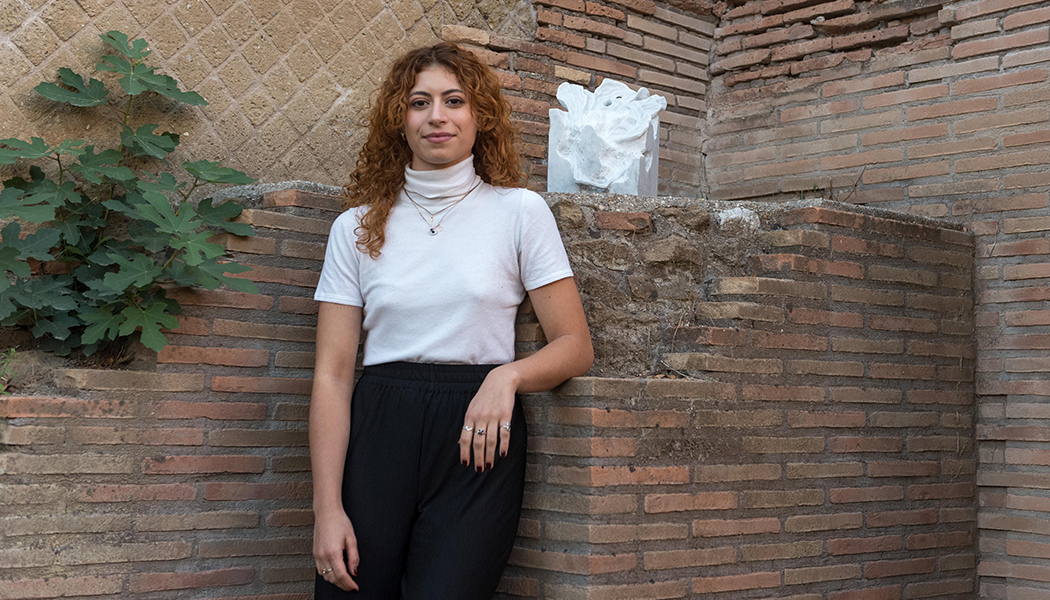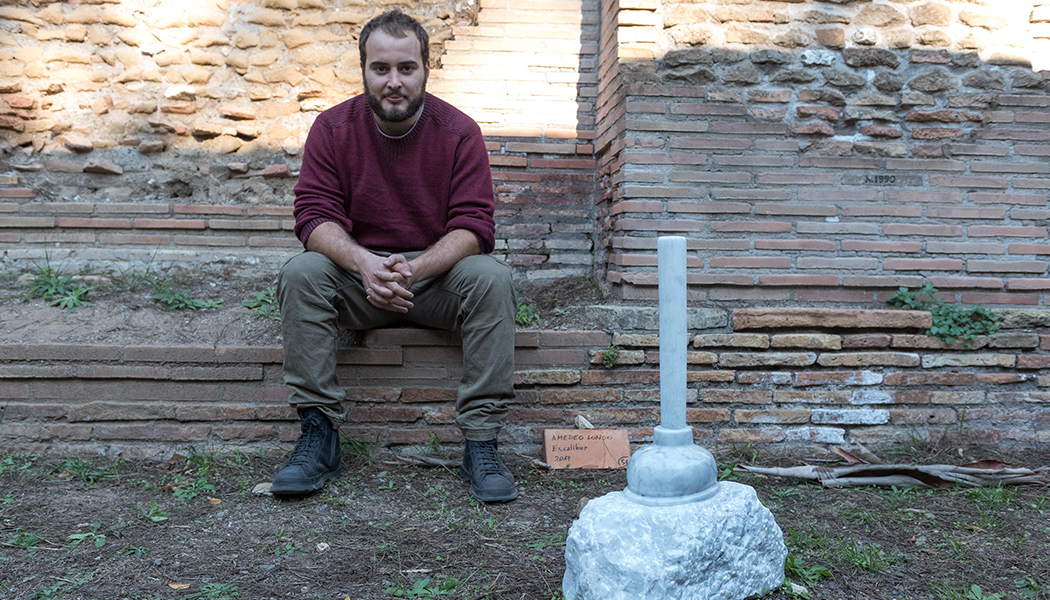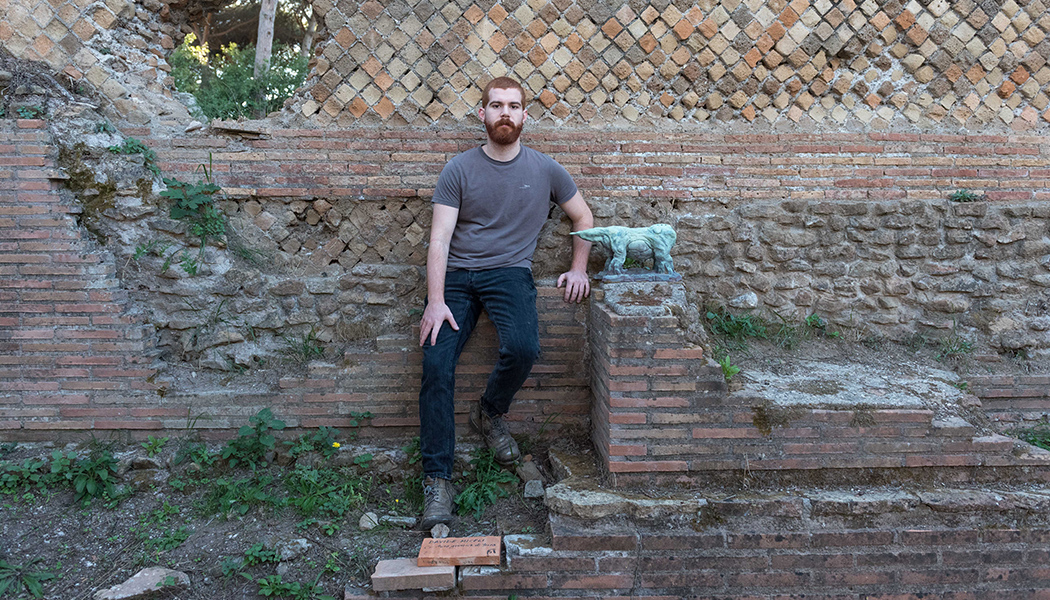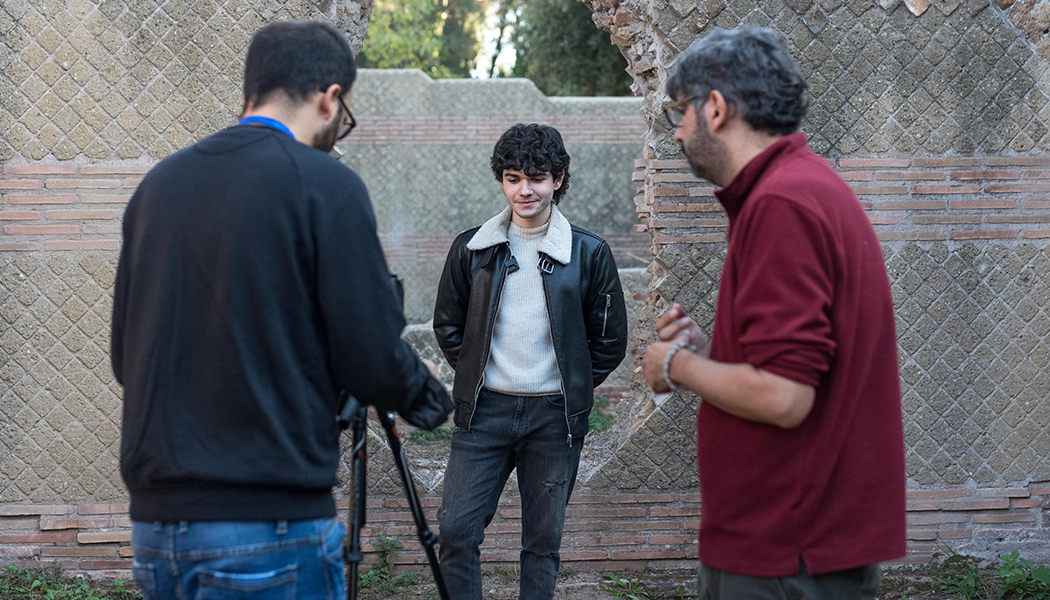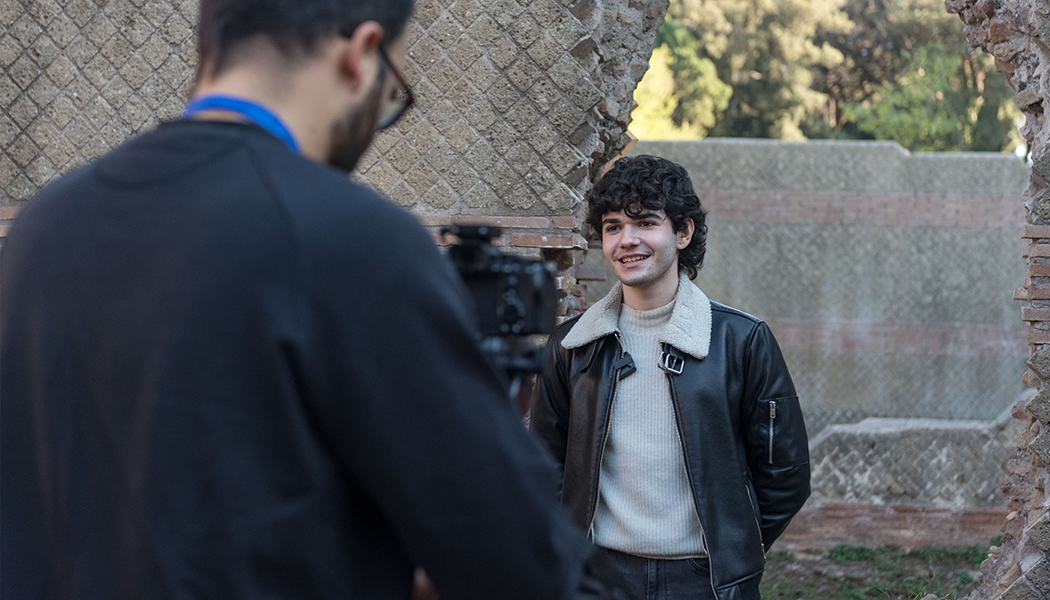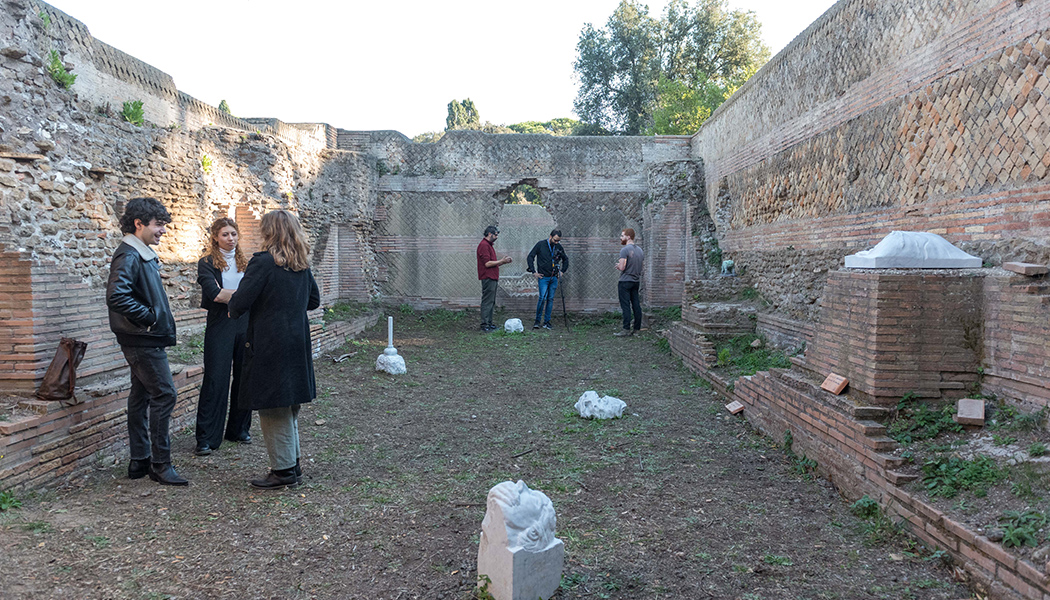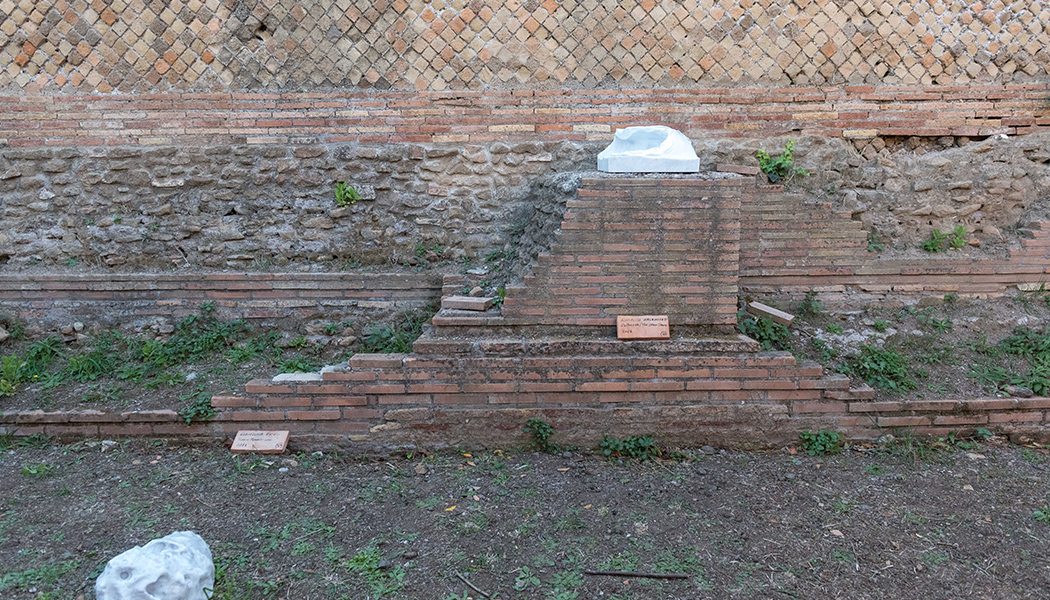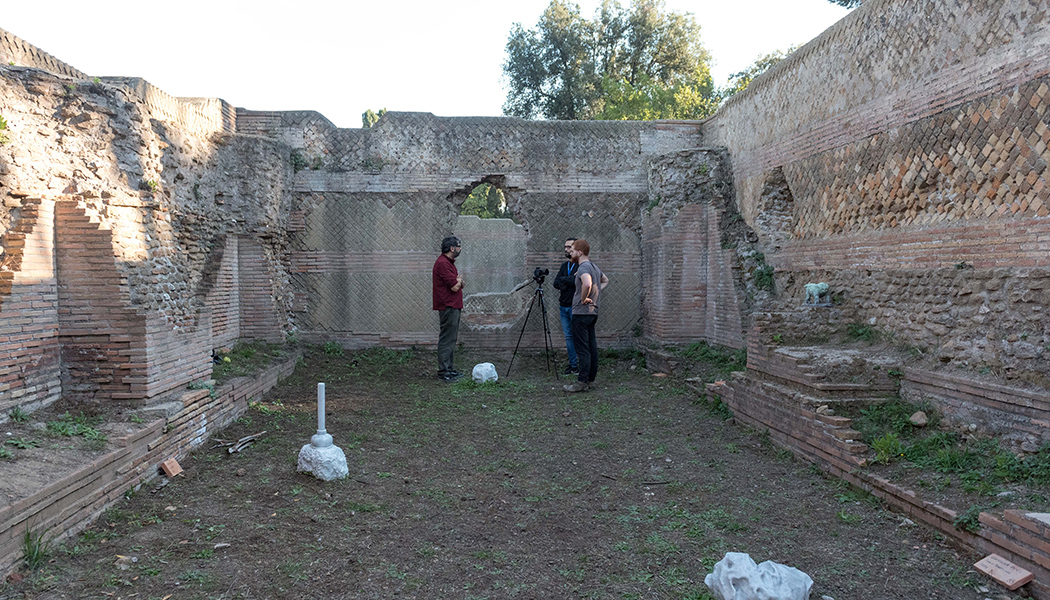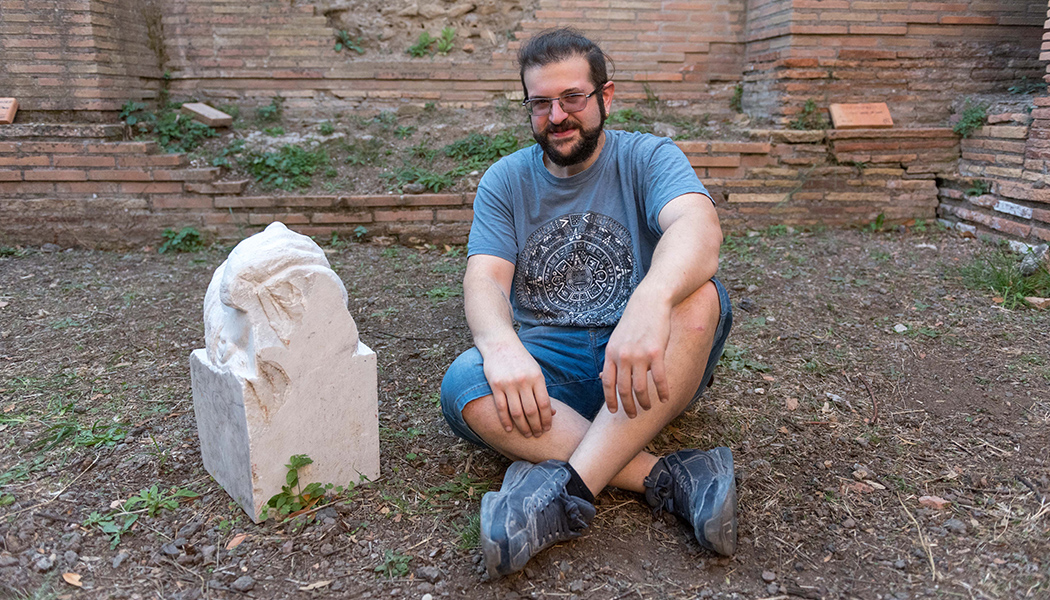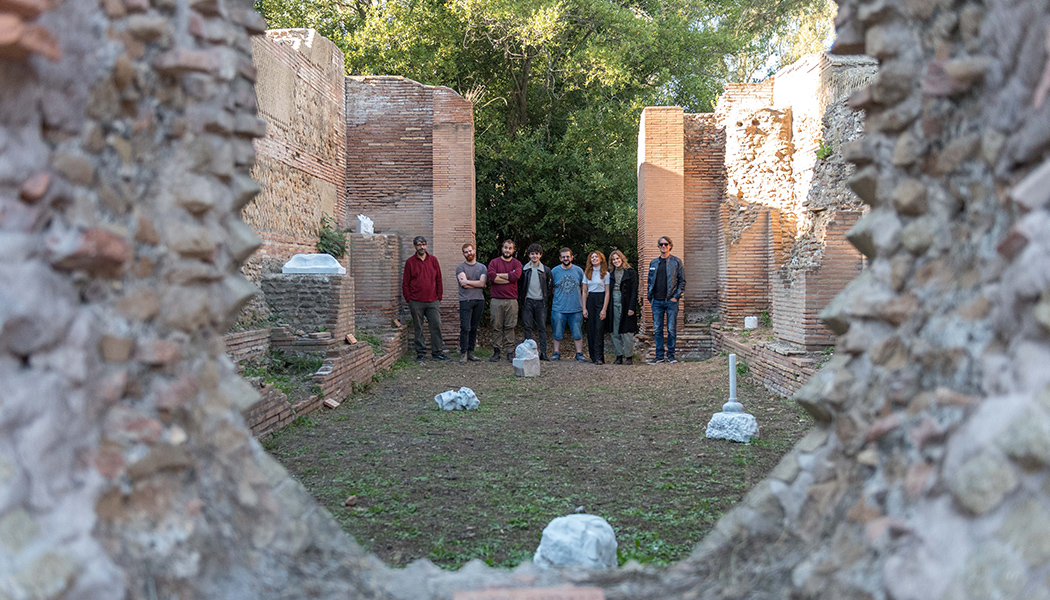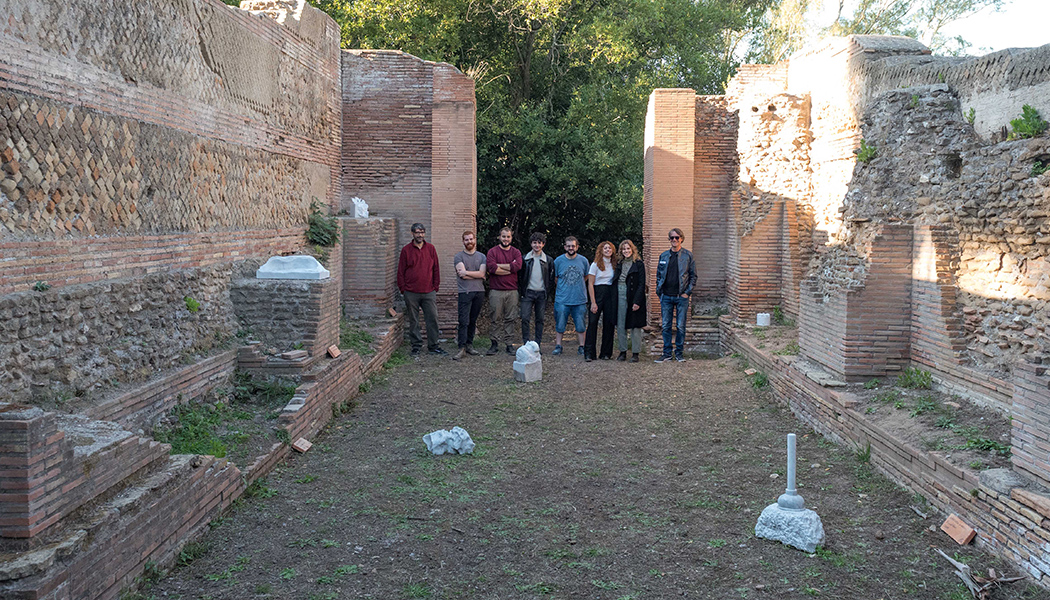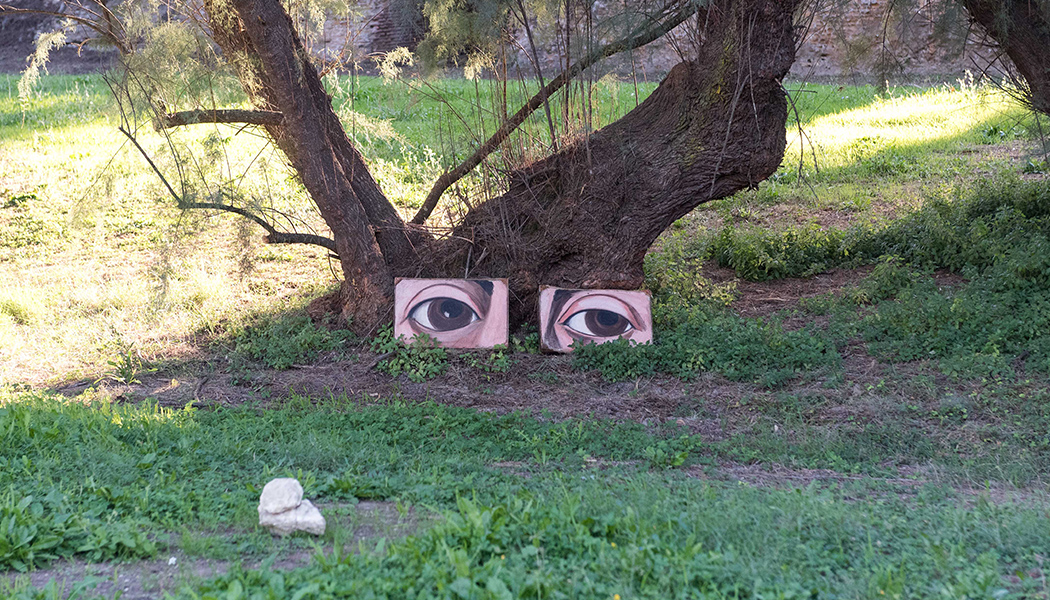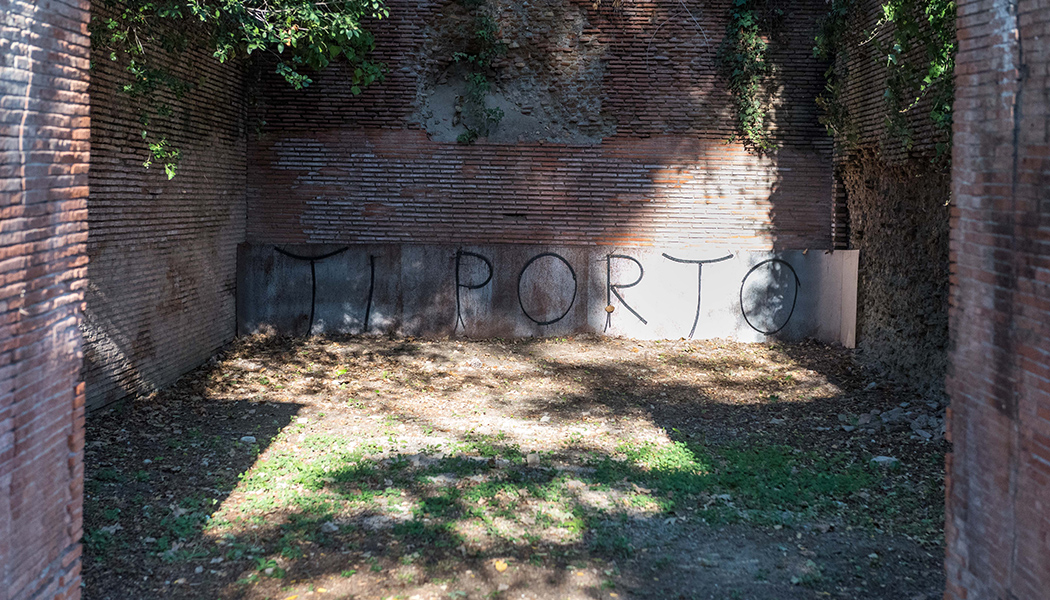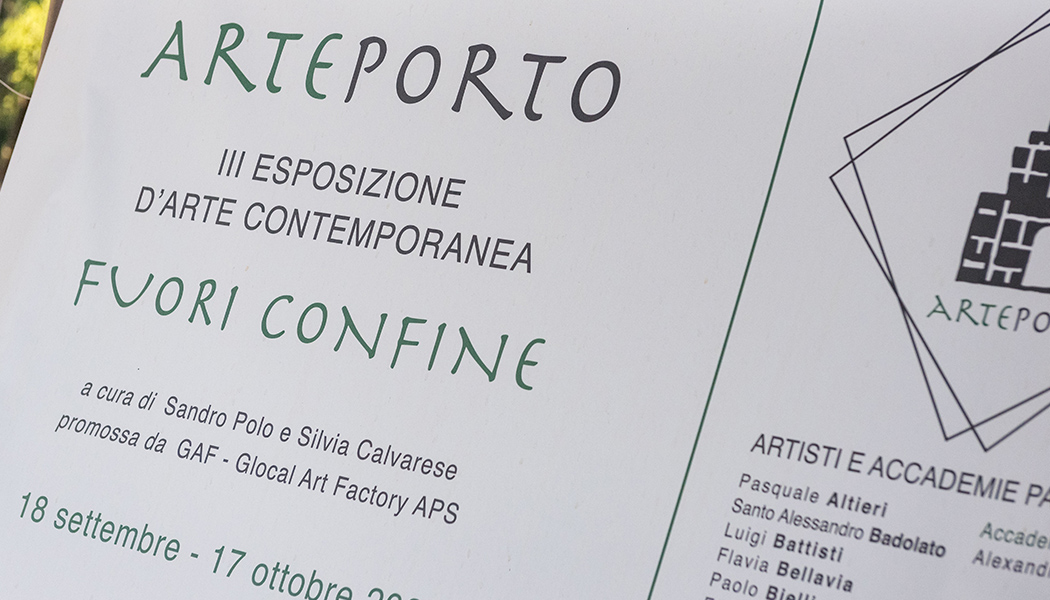 Watch the video realized by Paul Sassine for Arteporto