On Tuesday, November 21, 2023, we had curator and art critic Paola Ugolini as our special guest for the Talk "Performance Art and Feminism," which was held in the beautiful setting of RUFA Space.

Renowned curator and art critic Paola Ugolini was a special guest at RUFA University with a talk "Performance Art and Feminism". The talk took place on the occasion of Visual Arts Exhibition "We Will Meet After the Fall/Mamma" of the artists Vanshika Agrawal and Silvia Giambrone curated by Silvia Marsano – on view from Monday November 20 to Friday December 1, 2023 – at RUFA Space.
Speakers:
Paola Ugolini, Art critic and curator
Silvia Giambrone, Artist and RUFA lecturer
Vanshika Agrawal, Artist and RUFA graduate of Fine Arts
Moderator:
Marta Jovanović, Performance artist, RUFA coordinator of the Department of Visual Arts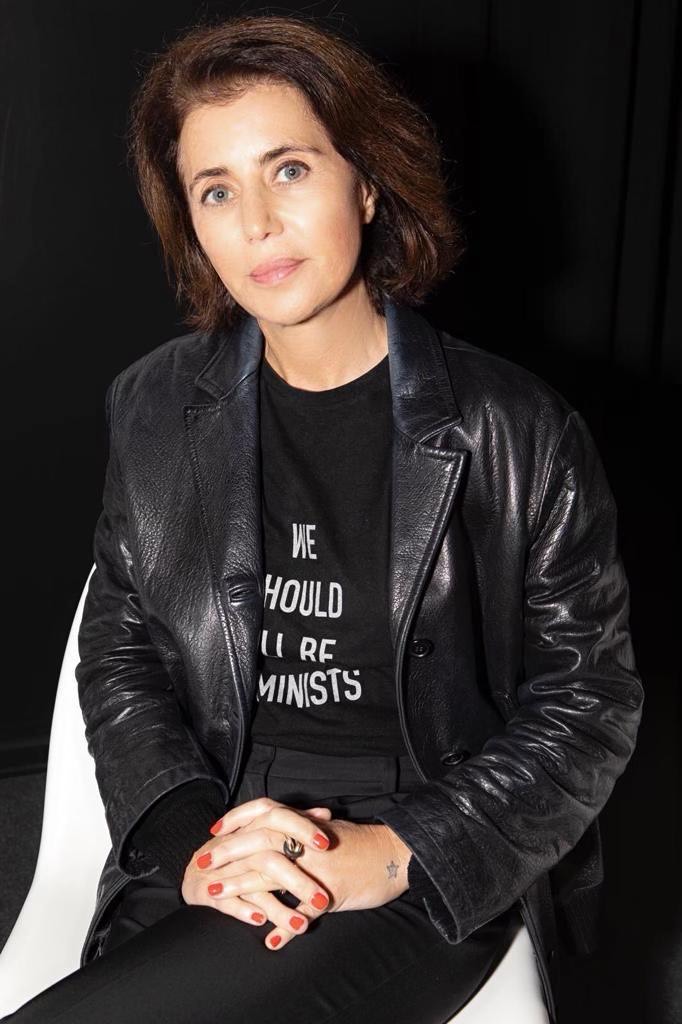 About Paola Ugolini
She is an Art critic and curator at the Fondazione In Between Art Film.
Since the late eighties she has been curating various shows and artistic projects based mostly on the work of female artists, Video-Art, Body Art, Performance Art and the relationship between Art and Feminism.
In 1990 she was assistant curator for the group show Ubi Motus Ubi Fluxus for the XLIV Venice Biennial; in 1993 assistant curator for the group show Machine for Peace in the former Yugoslavian Pavilion for the XLV Venice Biennale. In 2006 she was assistant curator for the Gino de Dominicis retrospective at the PS1 and MoMA in New York. In 2014 she curated with Cristiana Perrella the video-art group show Beyond limits and boundaries at the MAXXI Museum of Rome. Since 2015 she is guest curator at Richard Saltoun Gallery in London with the group shows: The Body as Language, Women look at Women, Vocalizing (Greta Shödl e Tomaso Binga) and Femimism in Italian Contemporary Art: Silvia Giambrone e Marinella Senatore. In 2017 she curated the group show Corpo a Corpo (Body to Body) at the Galleria Nazionale di Arte Moderna in Rome and in March 2021 the group show IO DICO IO/I SAY in the same museum. Since 2015 she is screening curator of the video gallery in the Museo 900 of Florence. In 2018 and 2019 she curated two video art projects for Loop Festival in Barcelona at the Foundation Sunol and at the Mnac (Museu National d'art de Catalunya).

Paola Ugolini has been screening curator at CortoArteCircuito and since 2018 at the Museo 900 in Florence where in 2020 she curated the retrospective of the Italian artist Bice Lazzari. Moreover, as of 2015 she is in the scientific board of AlbumArte, an independent project space based in Rome.
Day: Tuesday 21 November 2023
When: H 18:00
Location: RUFA Space – Pastificio Cerere, Via degli Ausoni 7/A