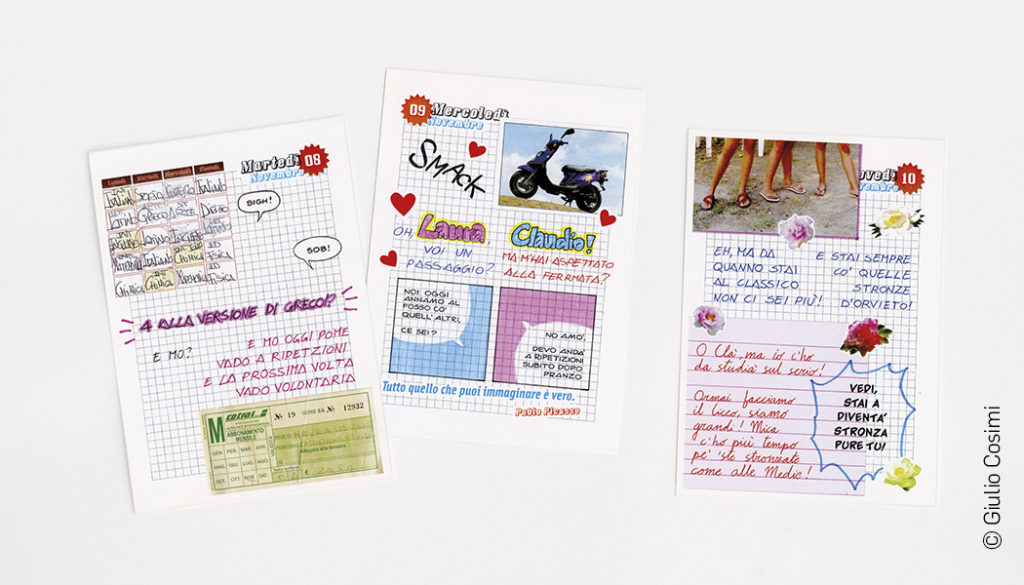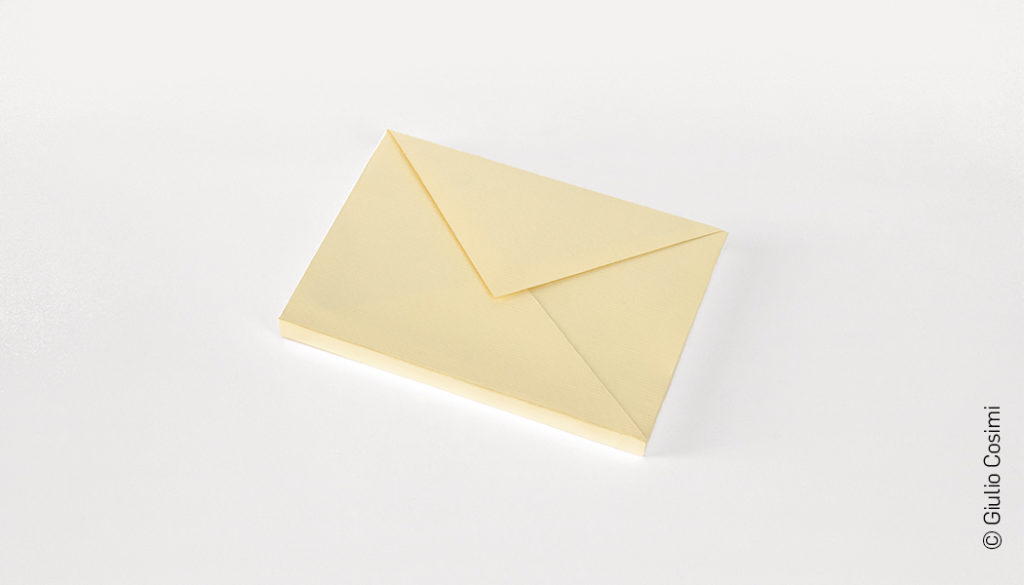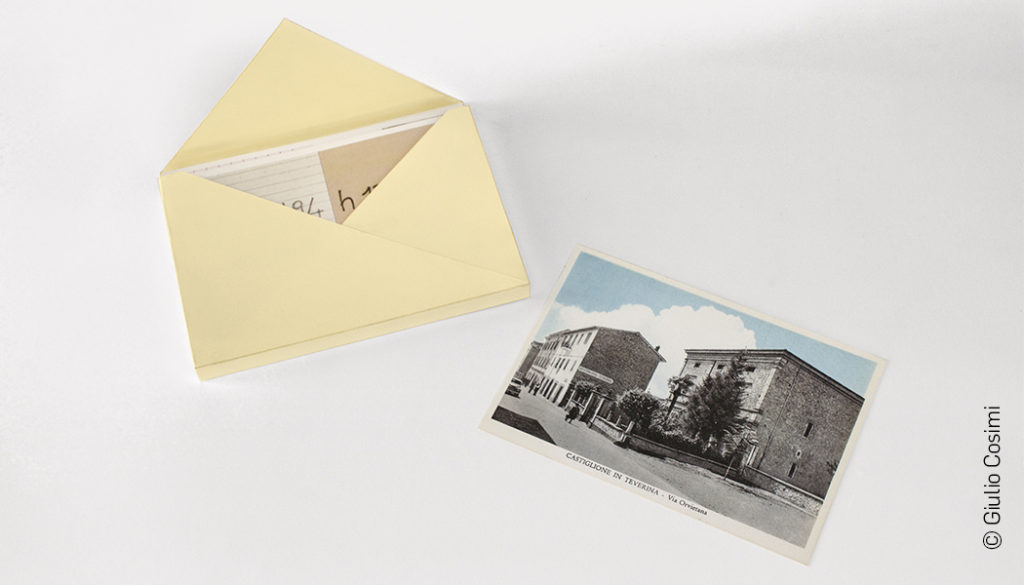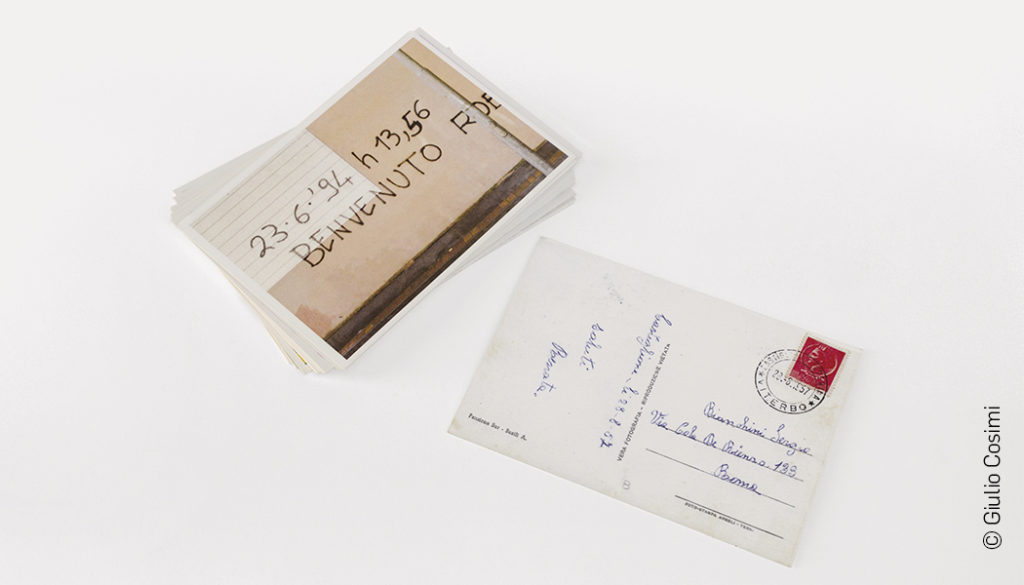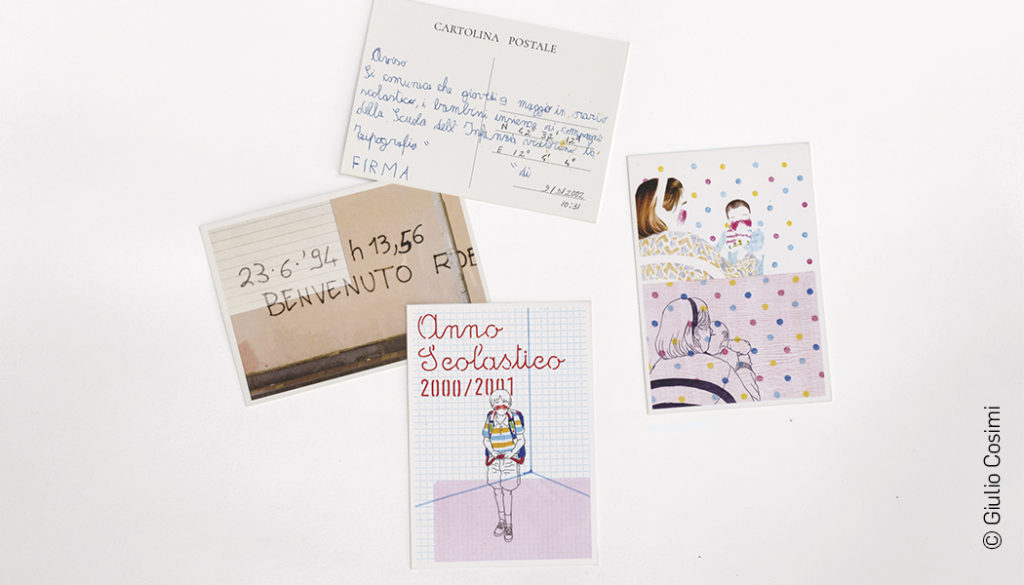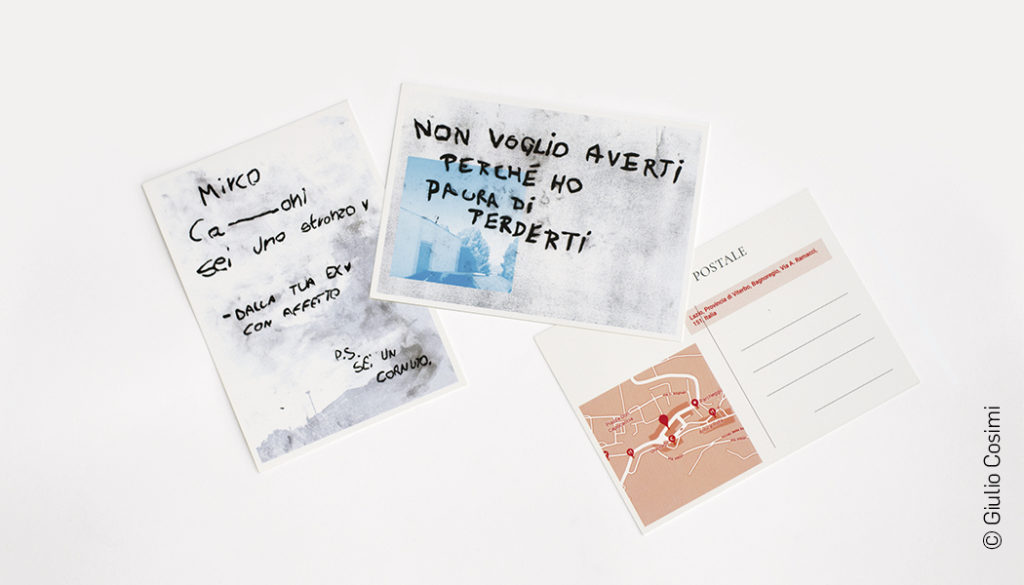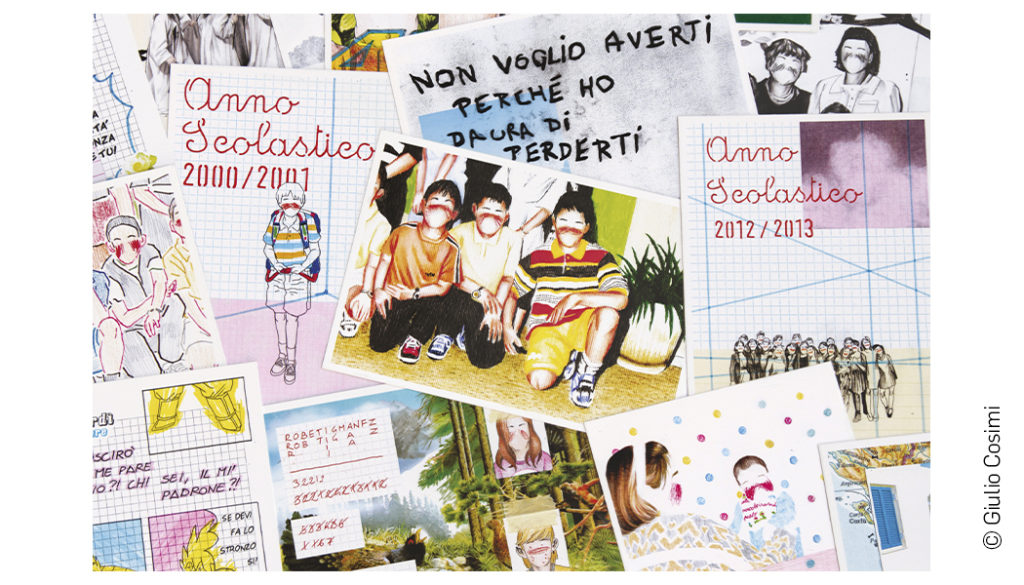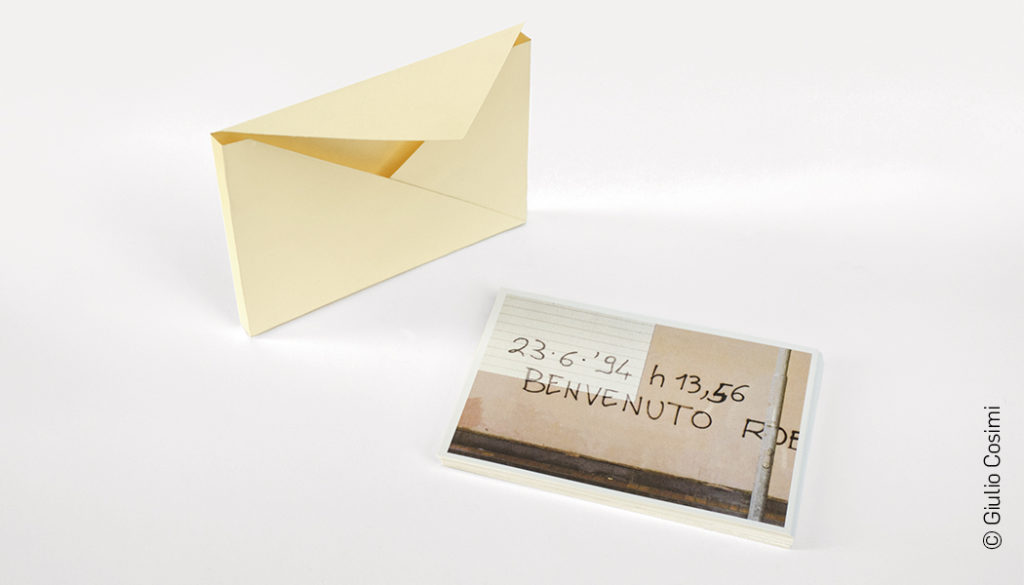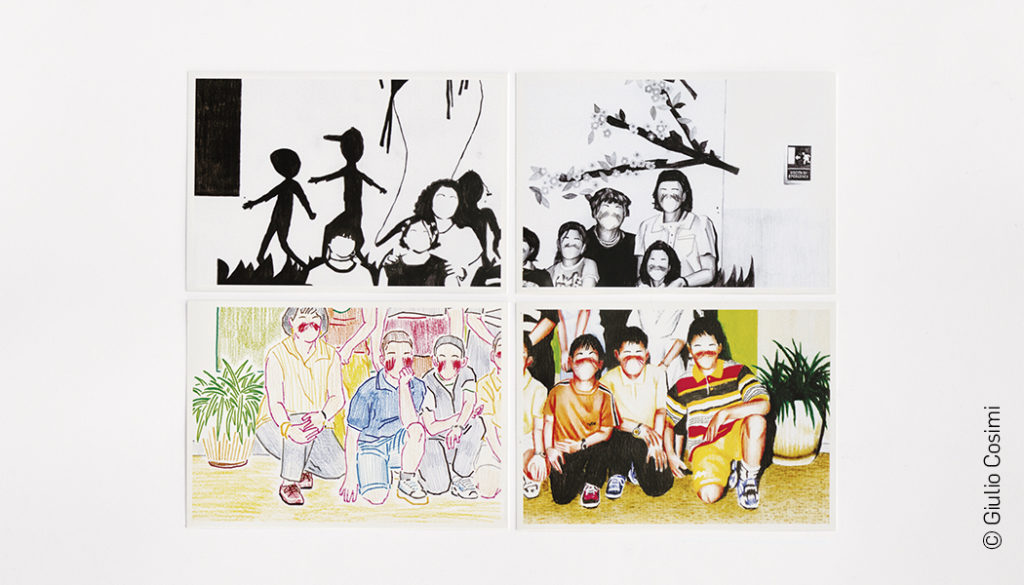 The work wants to analyze the formation of emotional bonds and how these affect the creation and the fruition of art. The spectator can recognize themselves thanks to the processes of identification, meaning how much of themselves they can find in what they're reading. It's something influenced by the experiences that concur to form their own identity.
The "sentimental landscape" is part of the portrayal of the province in Italian comic books. The province it's a slow space, outside the constant progress dictated by the city. This allows a stratigraphy of proofs, where we can find physical traces of different generations that are surviving together.
Writing about the province it's not only a mental work, but it's a representation of real spaces that we can go to and draw from life.

"Saluti da", the project part of the thesis, it's a series of postcards about moments and fragments from the province. The stories combine real materials altered by drawings, where's there's no clear distinction between fiction and nonfiction, is the spectator's sentimental distance that determines if that's reportage or just a coming of age story.