COURSE
Graphic Design
PROFESSOR
Claudio Spuri, Alessandra Giacomelli
STUDENTS
Camilla Fiorillo, Sofia Giacinti, Martina Giuliani, Sofia Martini, Lidia Matarazzo, Arianna Abita, Valentina Argento, Giorgio Avano, Maria Ahmed, Fabrizio Crollari, Elisa De Giovanni, Valerio Mecozzi, Eugenia Arena, Lavinia Cotellessa, Luca Esposito, Michela Capaldo, Clemente Del Gracco, Katherine Pizarro Garcia, Riccardo Abate, Nicolò Chioccia, Tom Conan, Matilde Francia, Jeyanthan Jeyaseelan, Simone Liberati, Davide Luccini, Cristina Giacomelli, Raffaele Daniele Leone, Marco Luzzi, Fabio Meriano, Eleonora Mossi, Emmanuel Lagrisola Malinay, Artem Maltsev, Francesco Mezzetti, Cecilia Minasi, Valeria Ottoni, Adriana Pagano, Daniele Ramazzotti, Noemi Zangrilli, Eleonora Starace, Marta Serafini, Ginevra Sequi, Rebecca Piloni, Marco Politi, Maria Francesca Talladira, Gennaro Scalia Tomba, Valerio Patricolo, Albachiara Savino, Arianna Petricca, Benito Eolo Sottile, Manuel Oliviero, Tommaso Savorani, Davide Rotunno, Osvaldo Rainone, Federica Rossi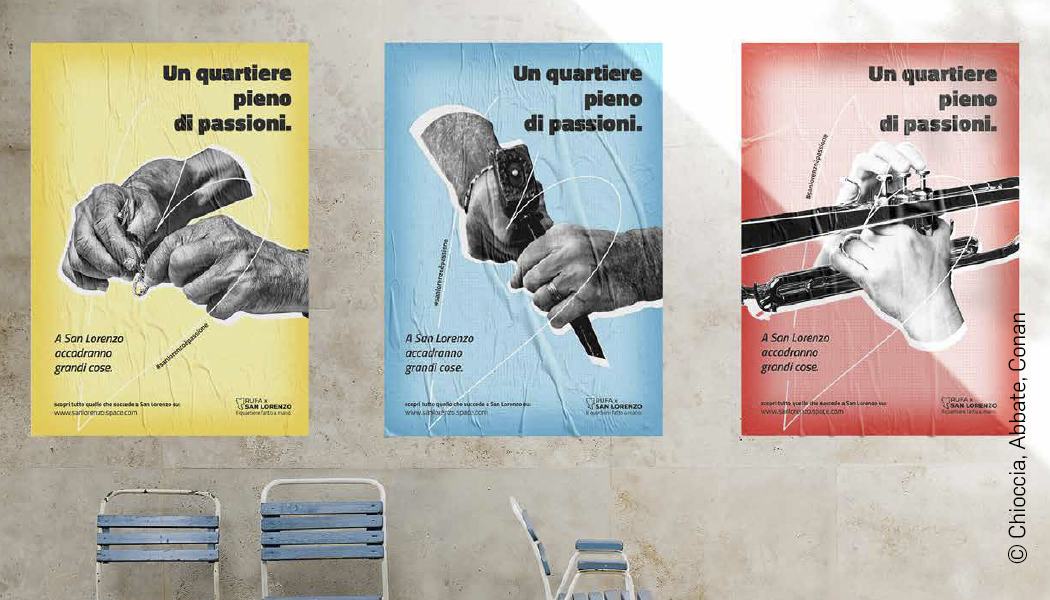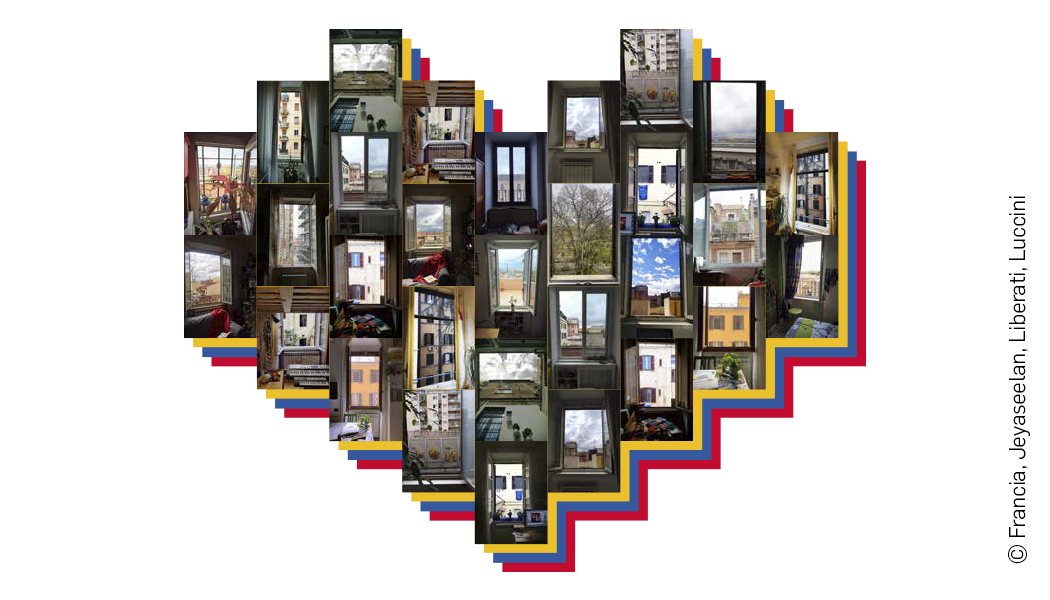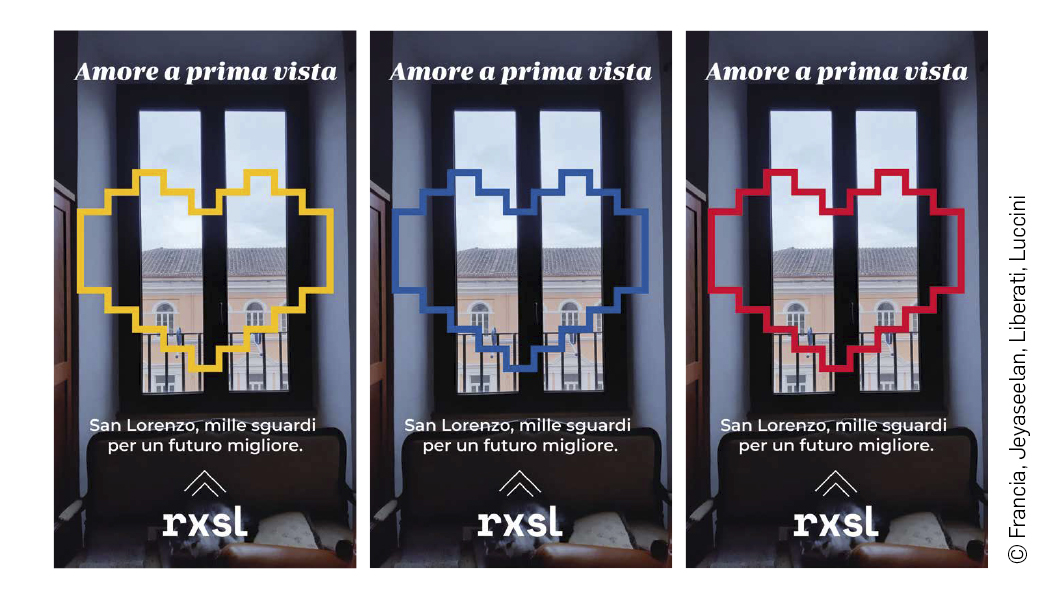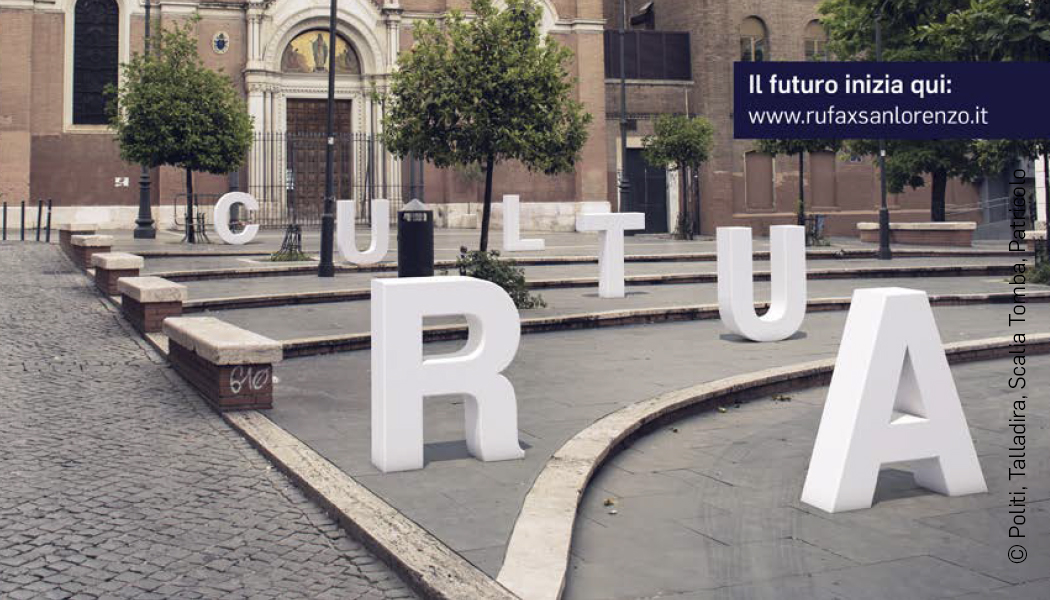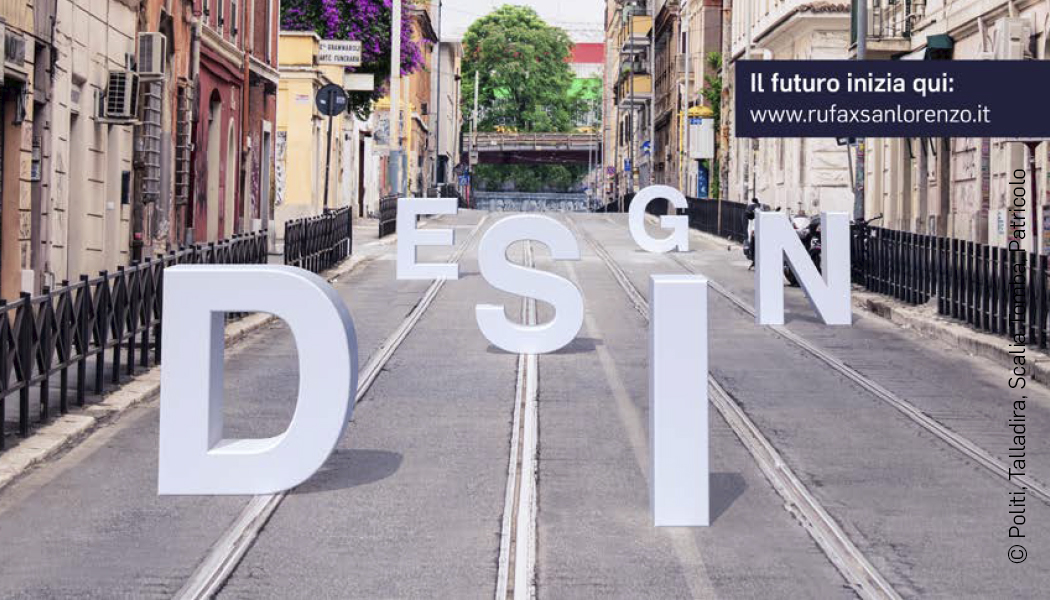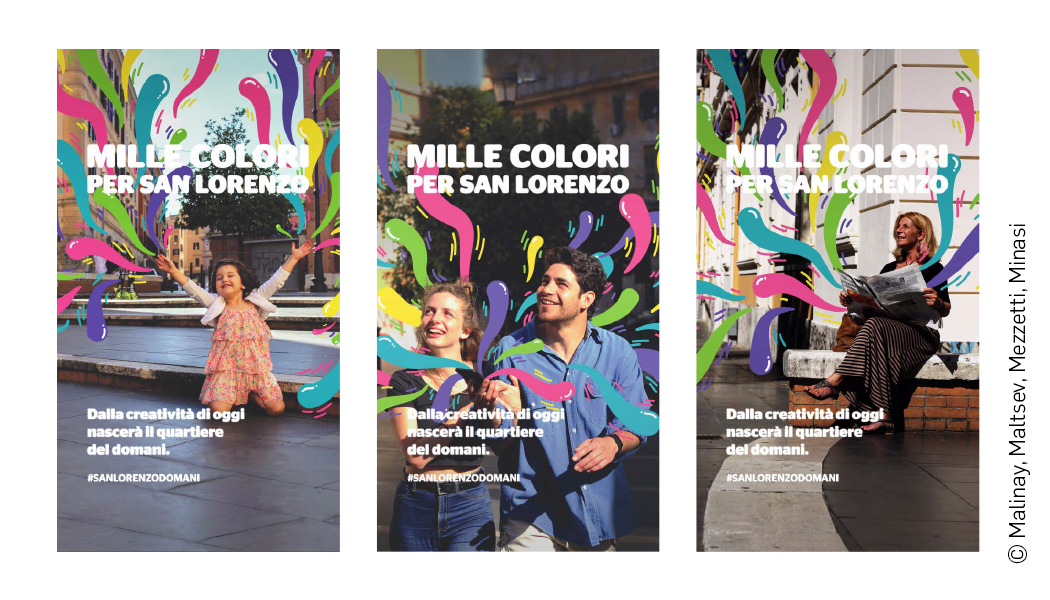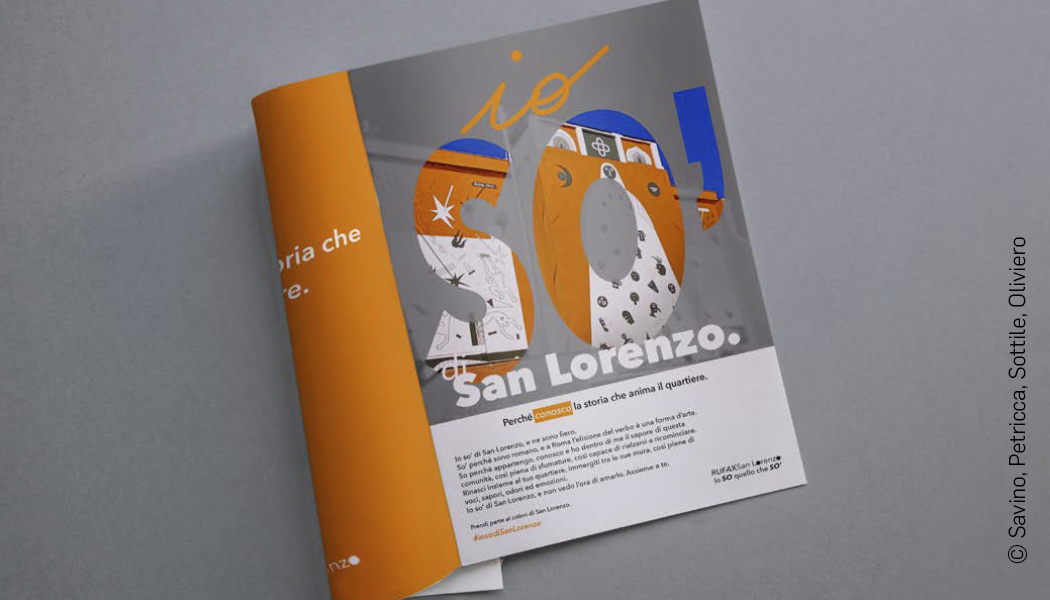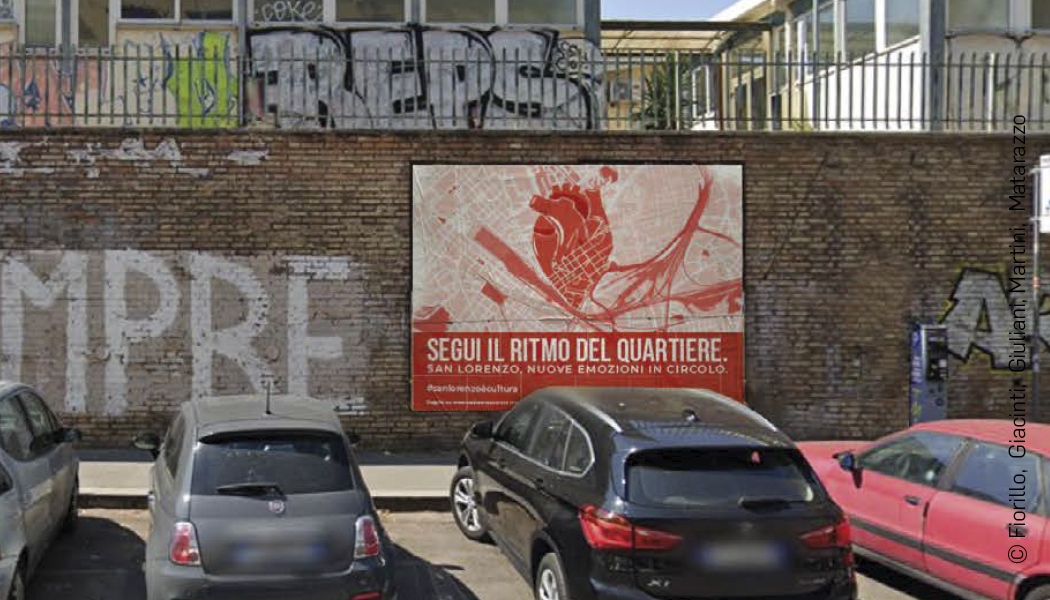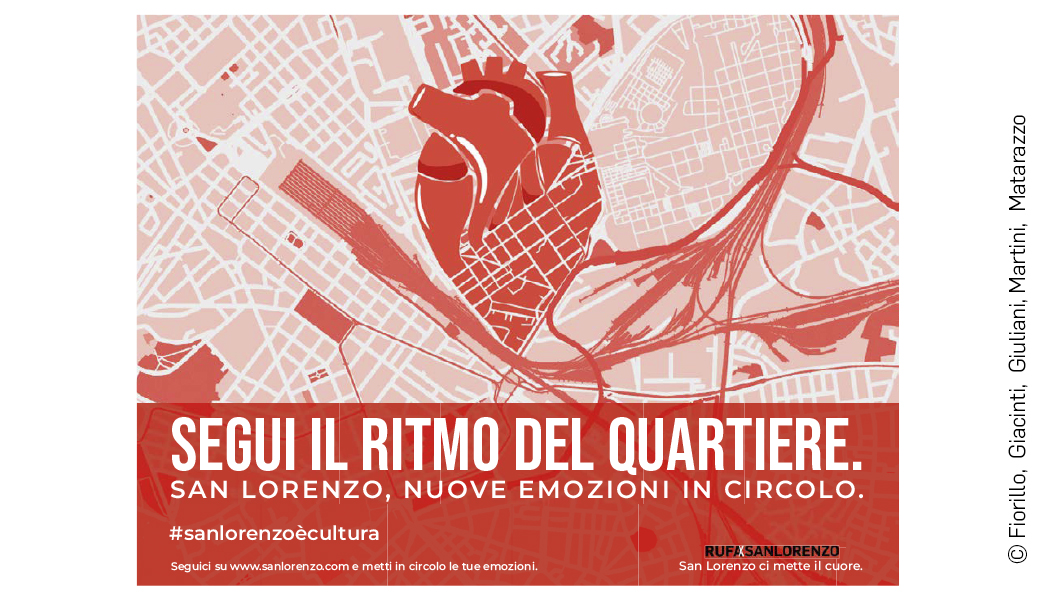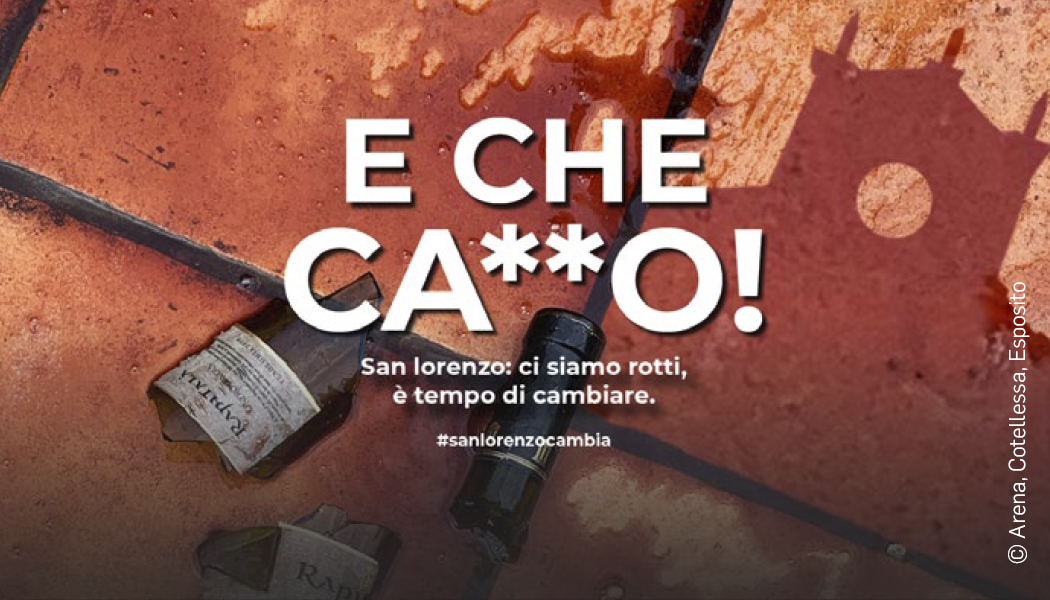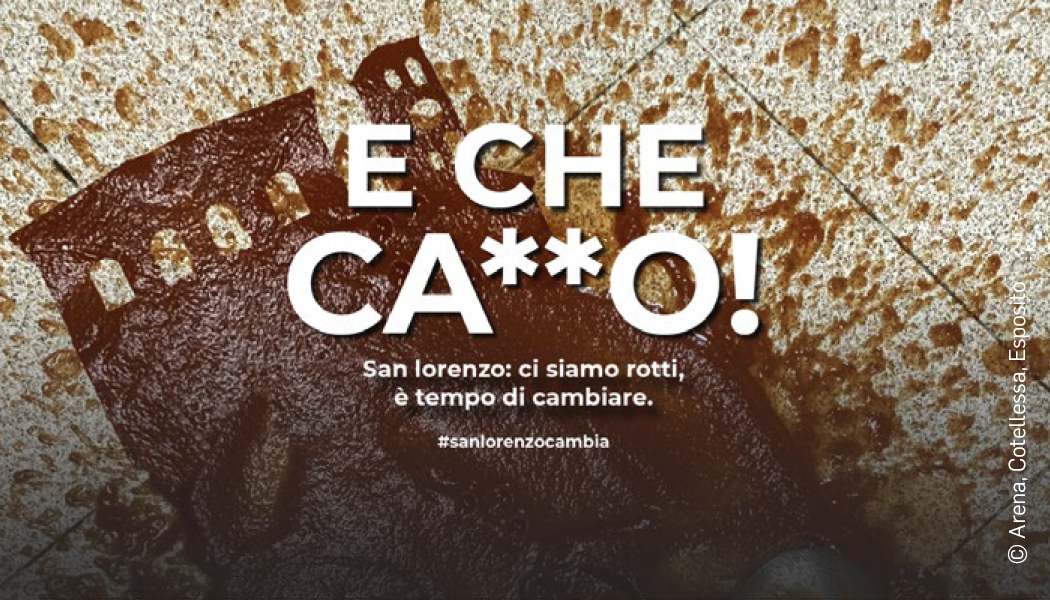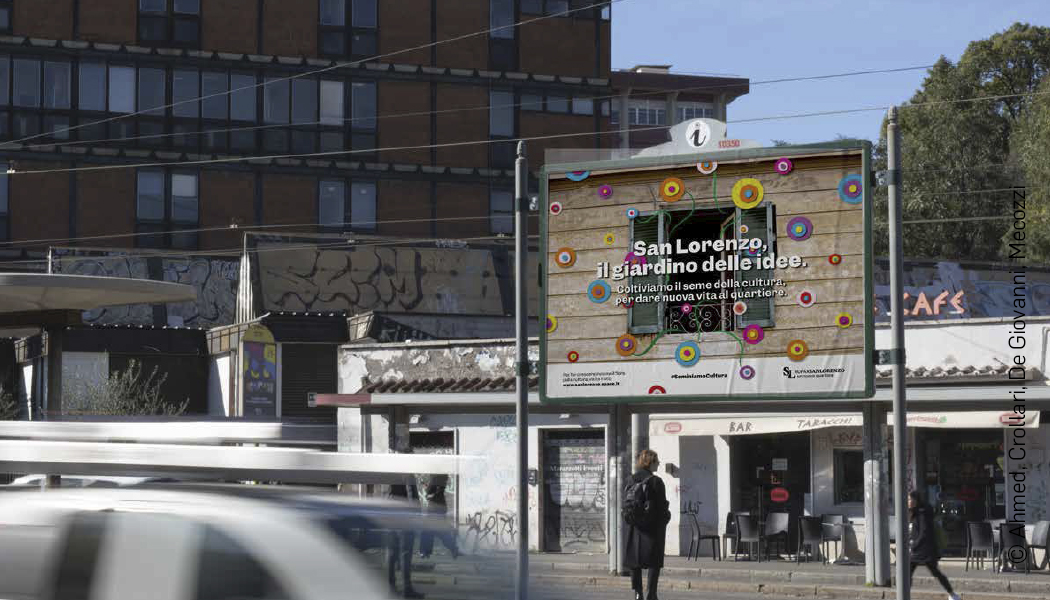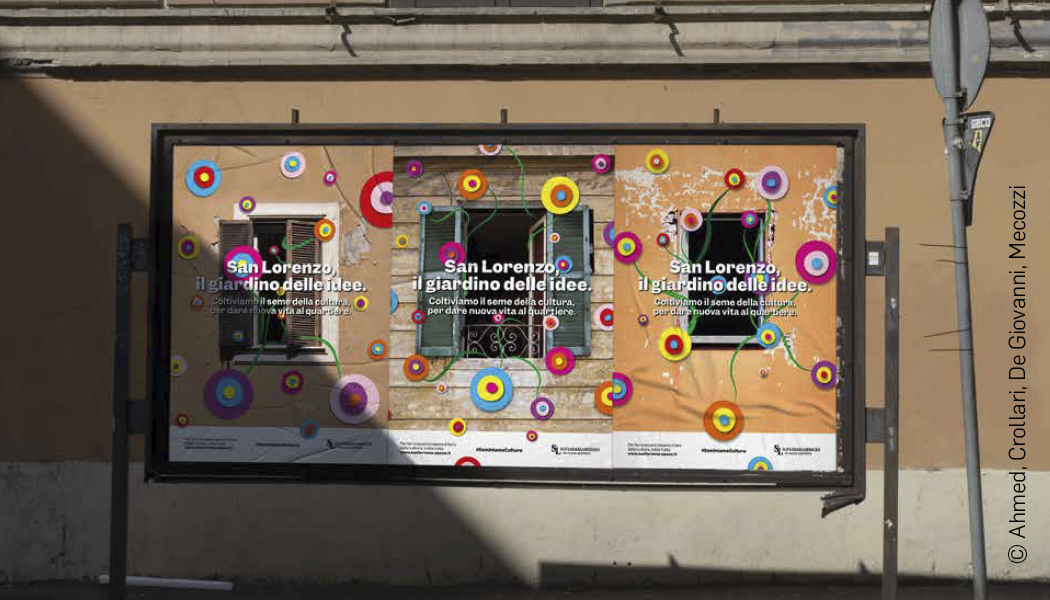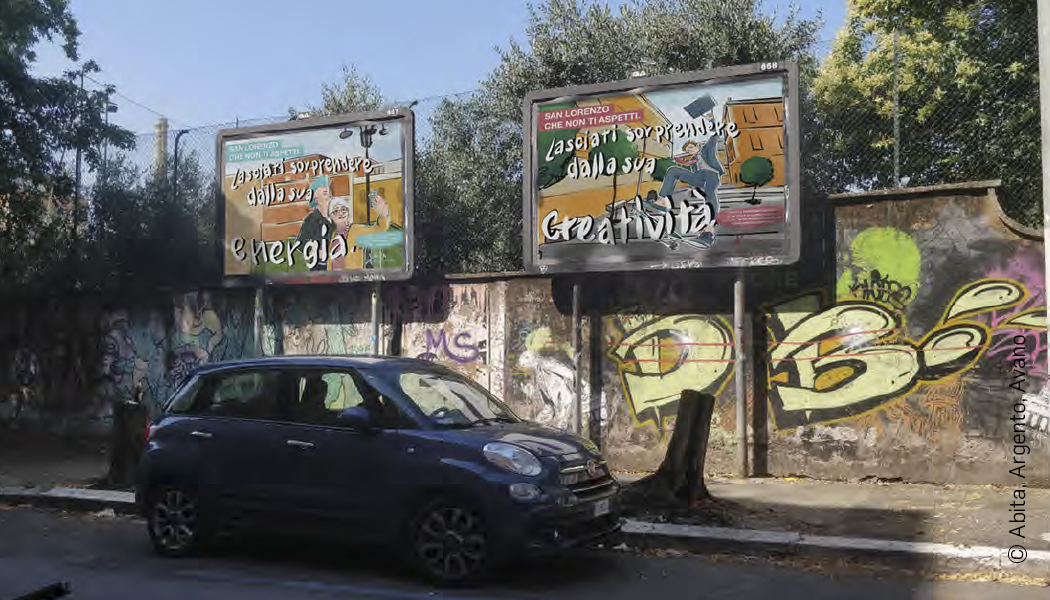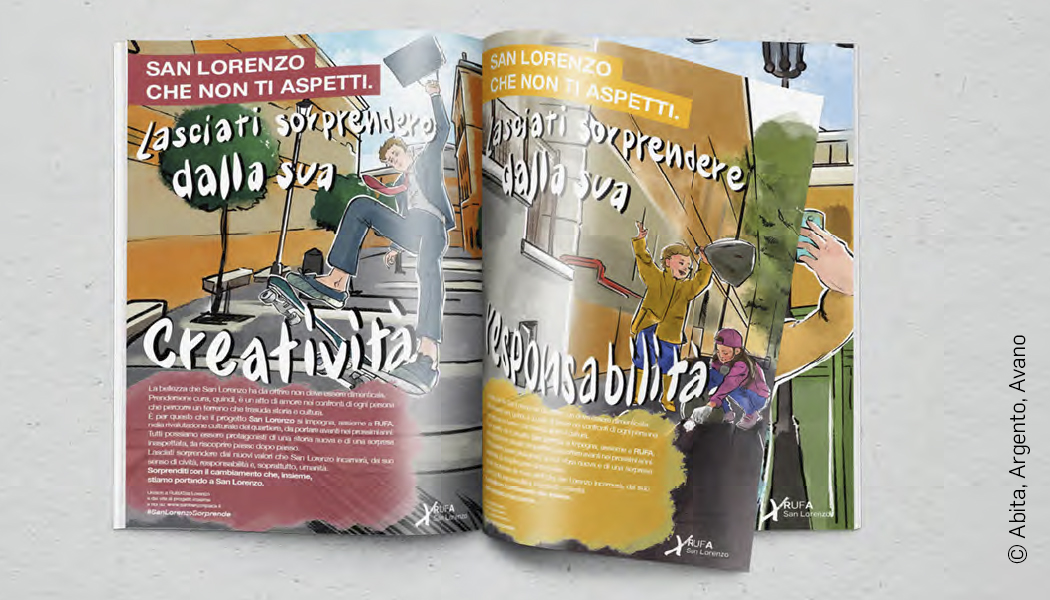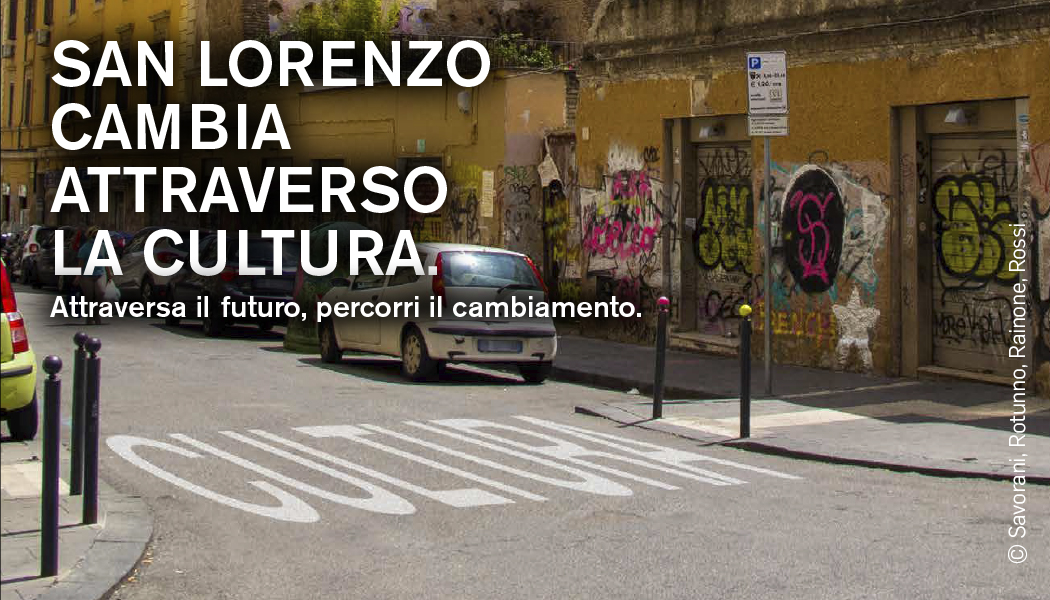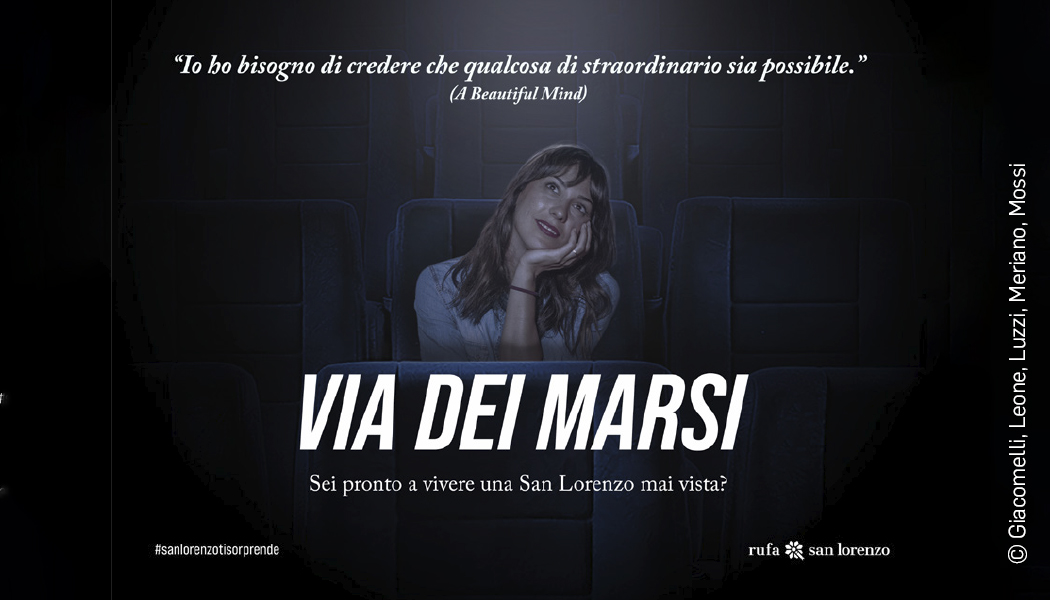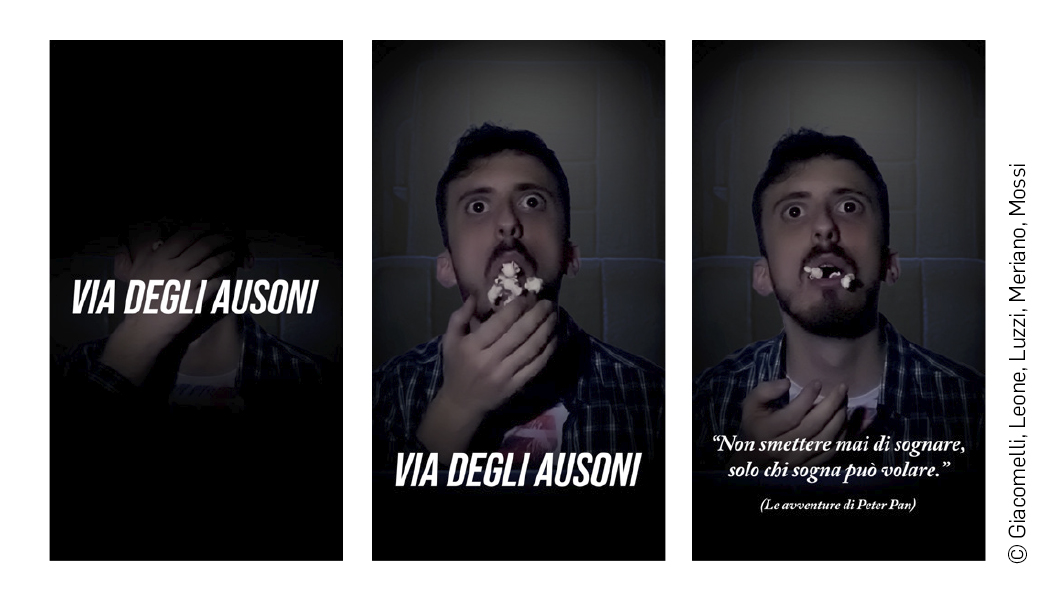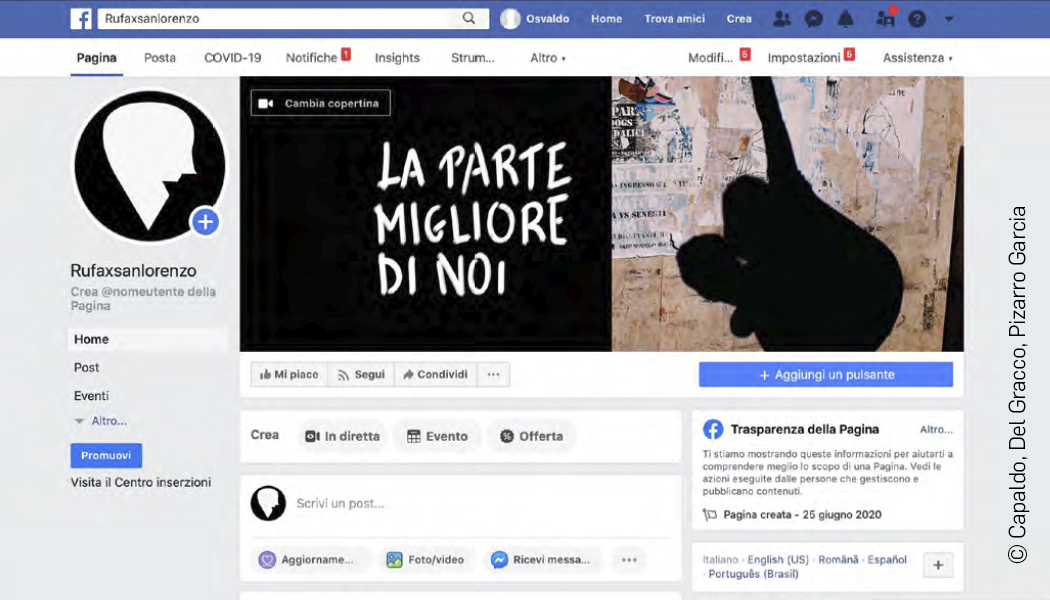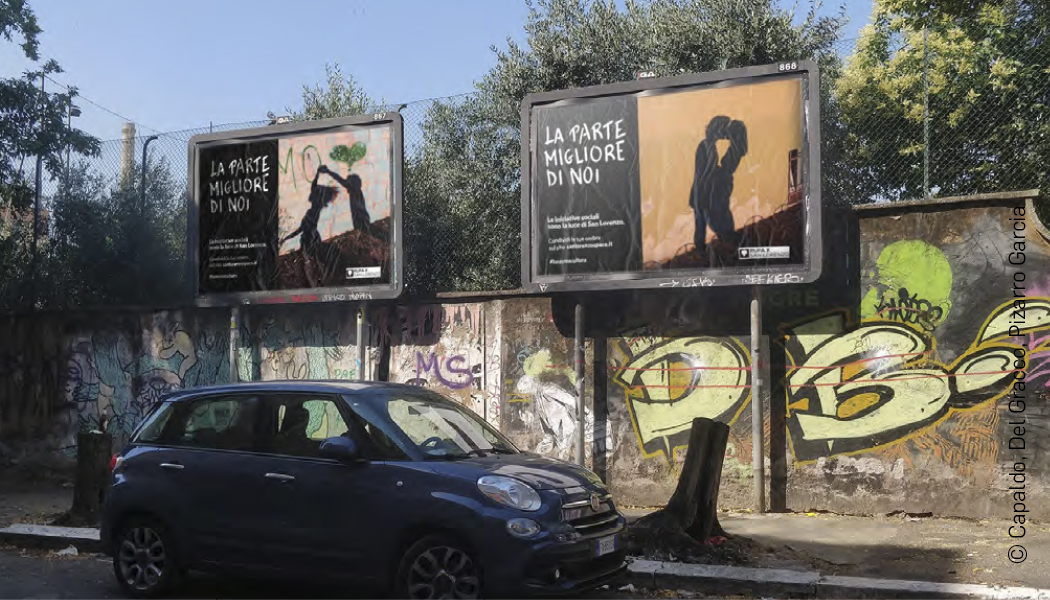 The project
We talk a lot about the critical economic, social and cultural situation that Rome has been living for several decades. San Lorenzo district can provide as an example, as an important historical, urban and working-class landmark that is experiencing an increasing downfall to the eyes of those who live it and love it. This is an ongoing tendency due to diverse factors, such as environmental degradation, social realities and needs that are often at odds with each other, lack of shared measures for regeneration and, more generally, the perception of a social and historical space and heritage that have been lost or that are feeble and fragmented.
Even if suffering, San Lorenzo district still represents a place of great interest and great potential both economically and culturally speaking. This is why realities and occasions of cultural and professional resistance still exist, though fragile when facing complex issues such as widespread criminality, lack of regulation, lack of a common sense of belonging and, most of all, the risk of real estate underselling and its possible consequences of economic speculation and 'wild' gentrification. Can the potential of such district become a reality of social, urban and cultural sustainable development accessible to all? Can culture and creativity become means for active engagement, growth and space regeneration? Past experiences show that the redevelopment of urban areas through deployment of cultural and creative activities can happen. If others succeeded, why couldn't we?
Thus RUFA is willing to bring San Lorenzo such redevelopment activities and involve its inhabitants and regulars at the same time. This is why communication must be strong enough to hit emotionally the people of San Lorenzo and make them aware of the potentiality of their district and what active role it can have for its own rebirth.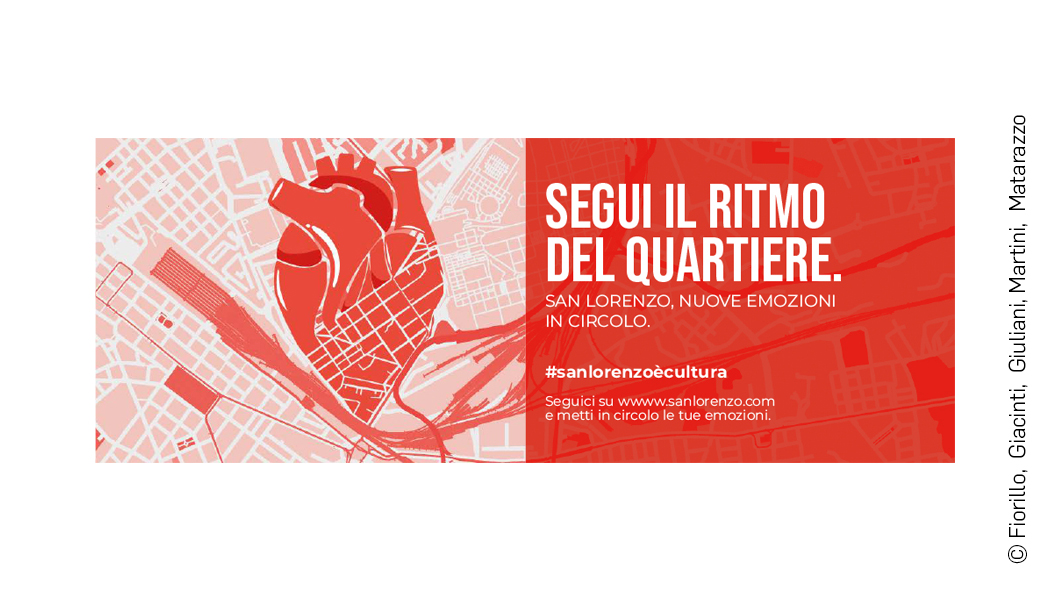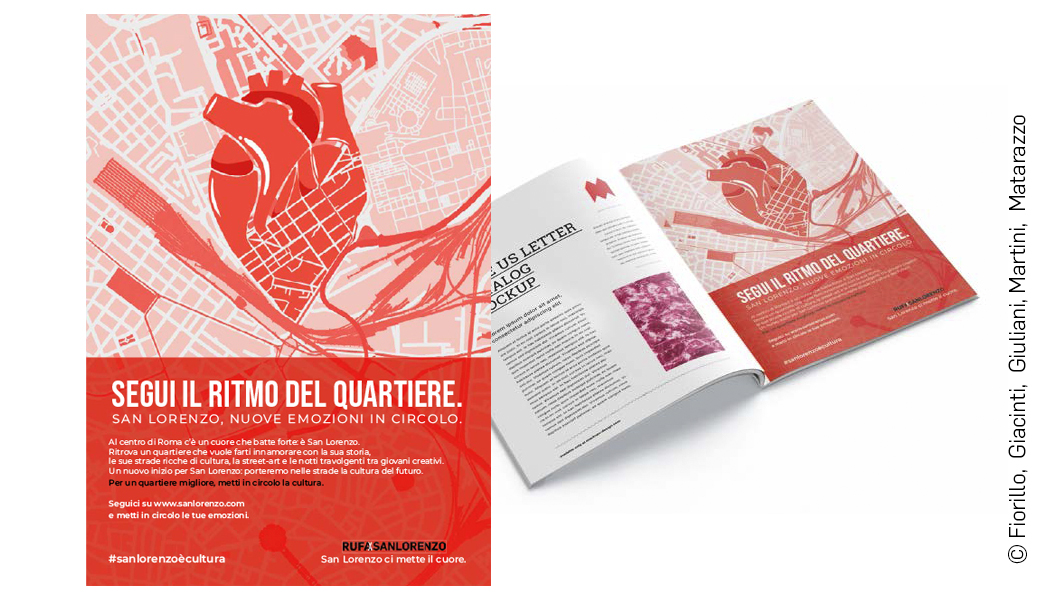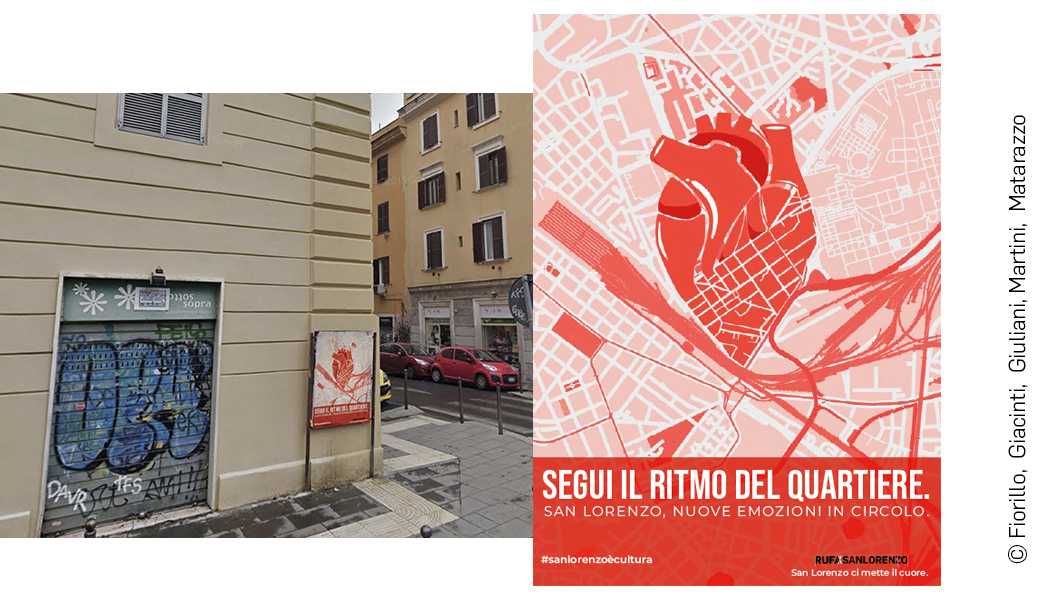 AUTHORS Camilla Fiorillo, Sofia Giacinti, Martina Giuliani, Sofia Martini, Lidia Matarazzo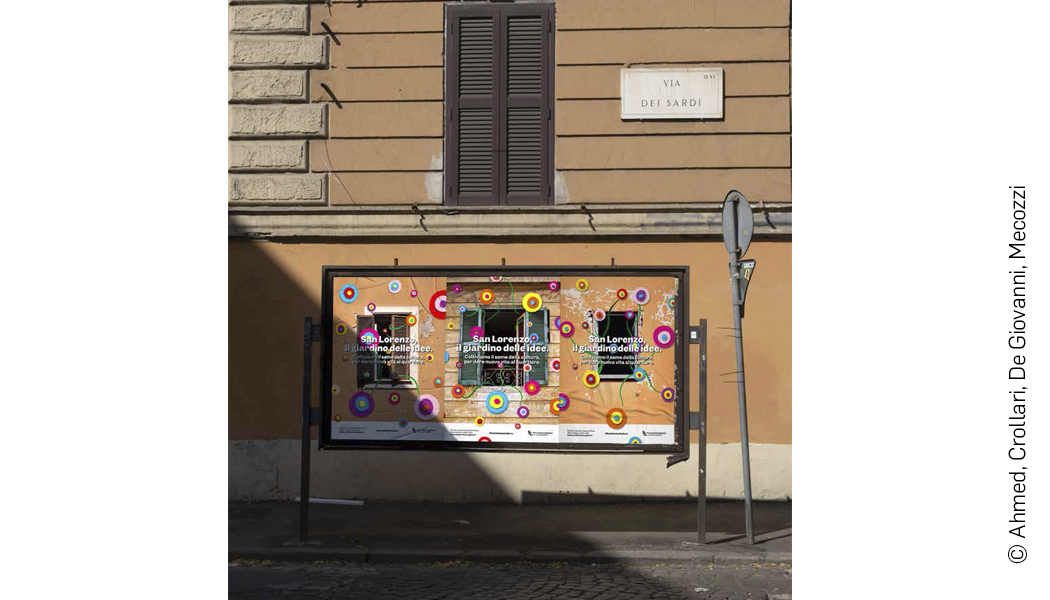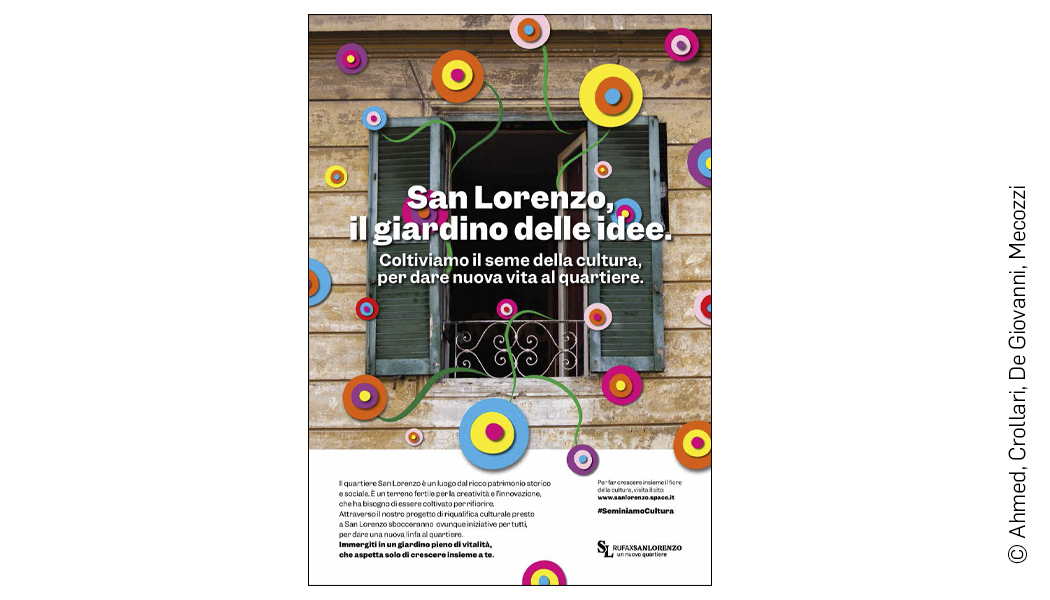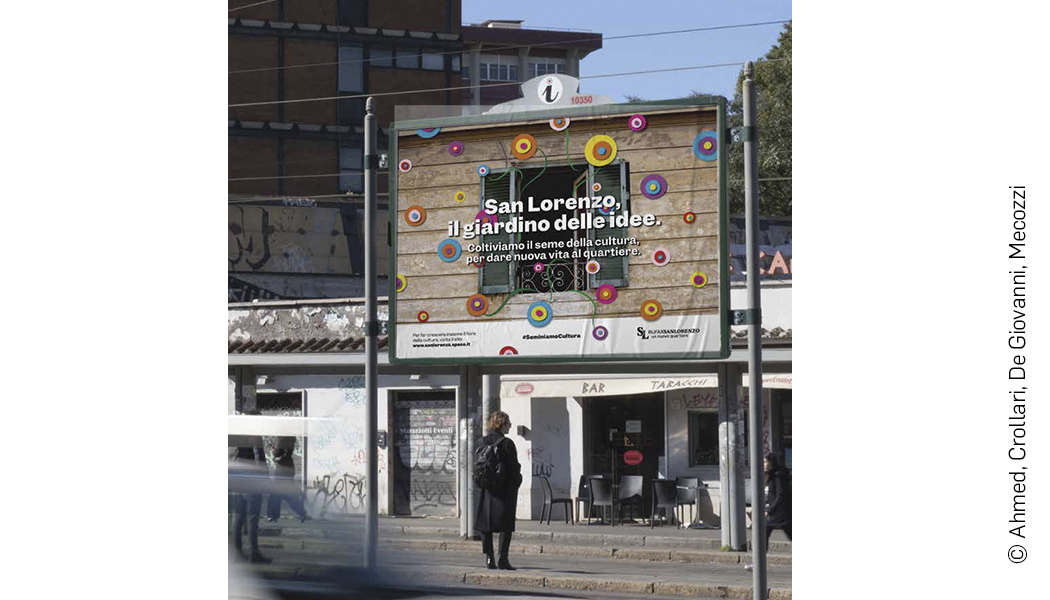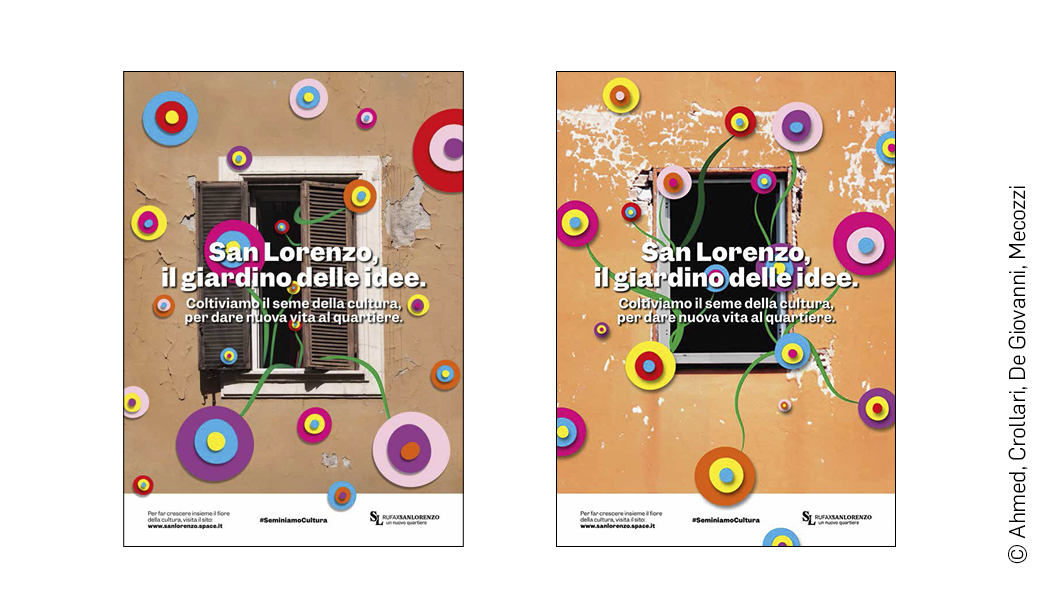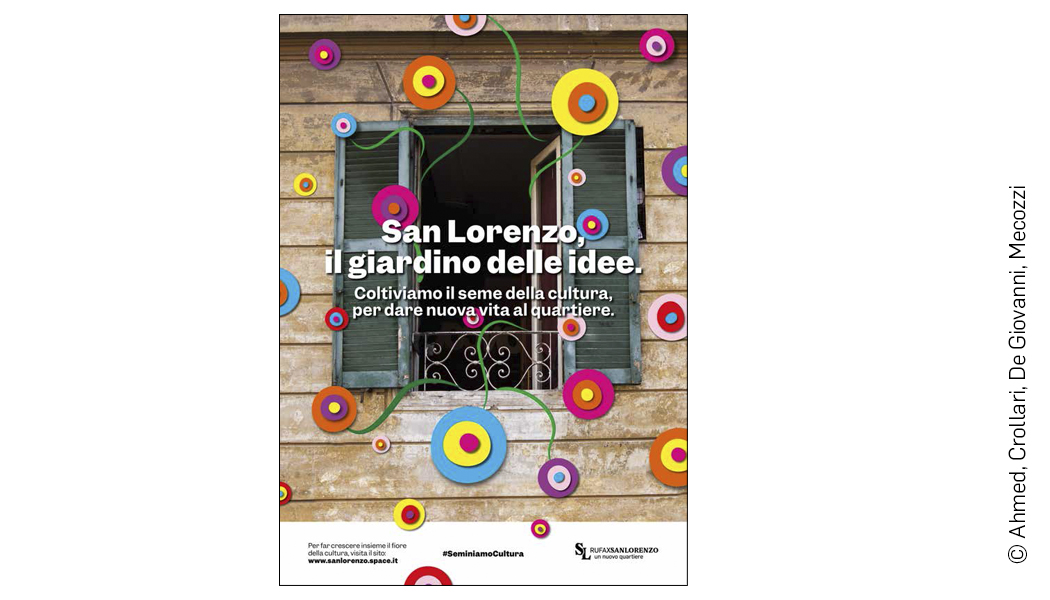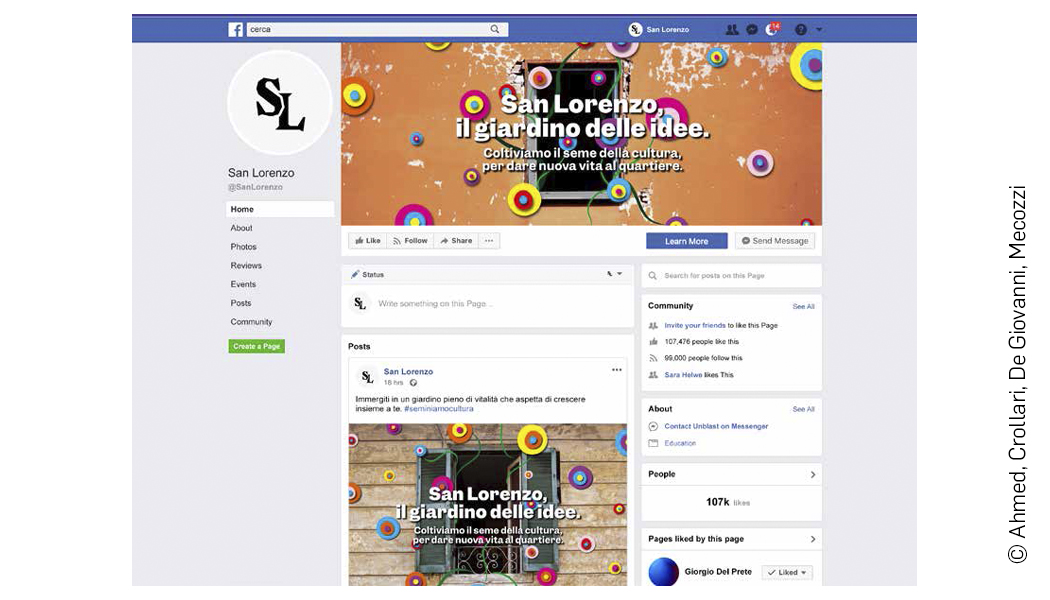 AUTHORS Maria Ahmed, Fabrizio Crollari, Elisa De Giovanni, Valerio Mecozzi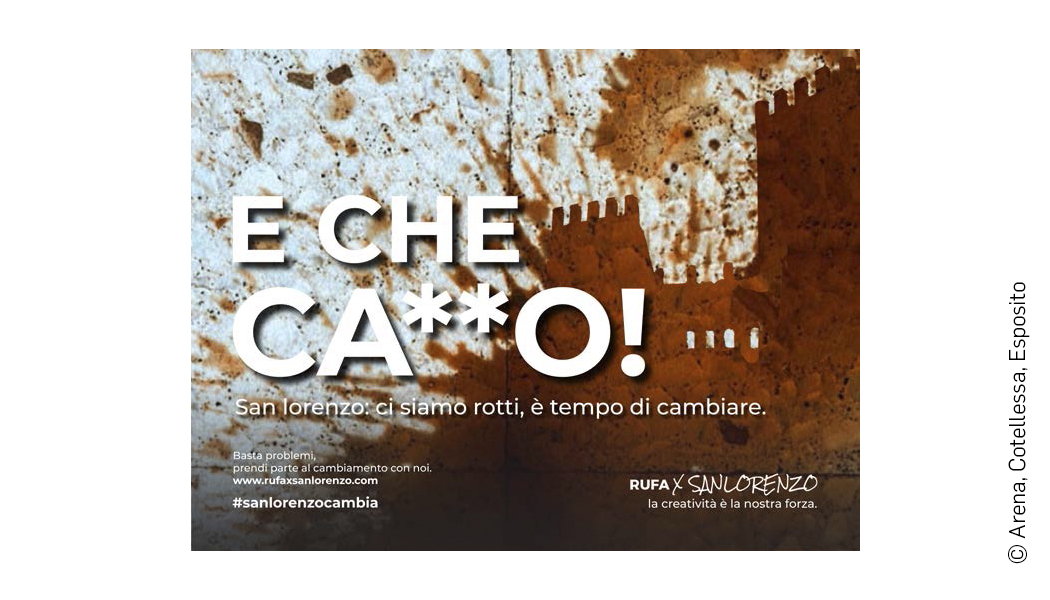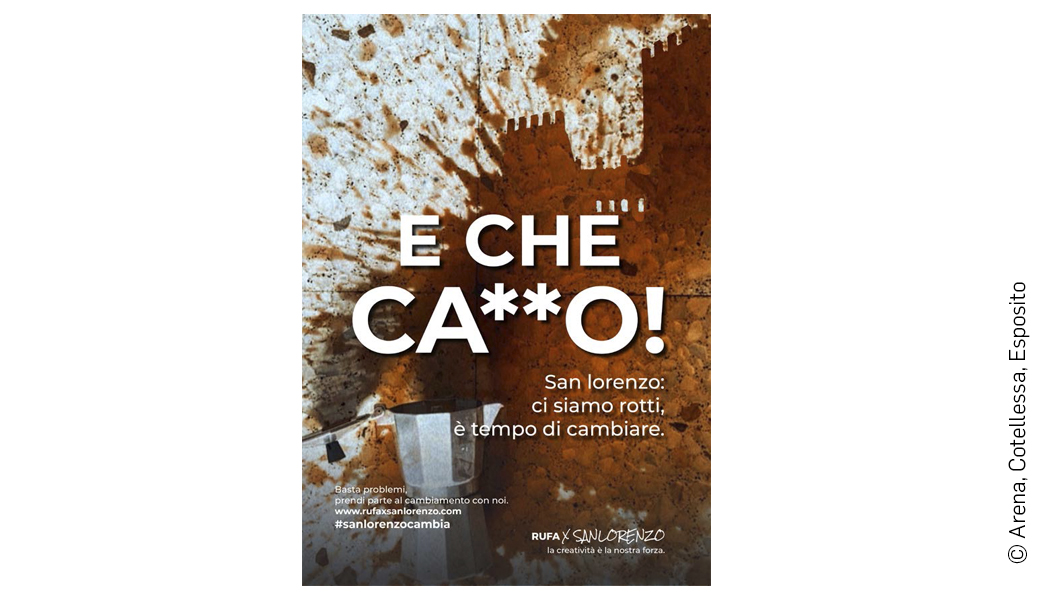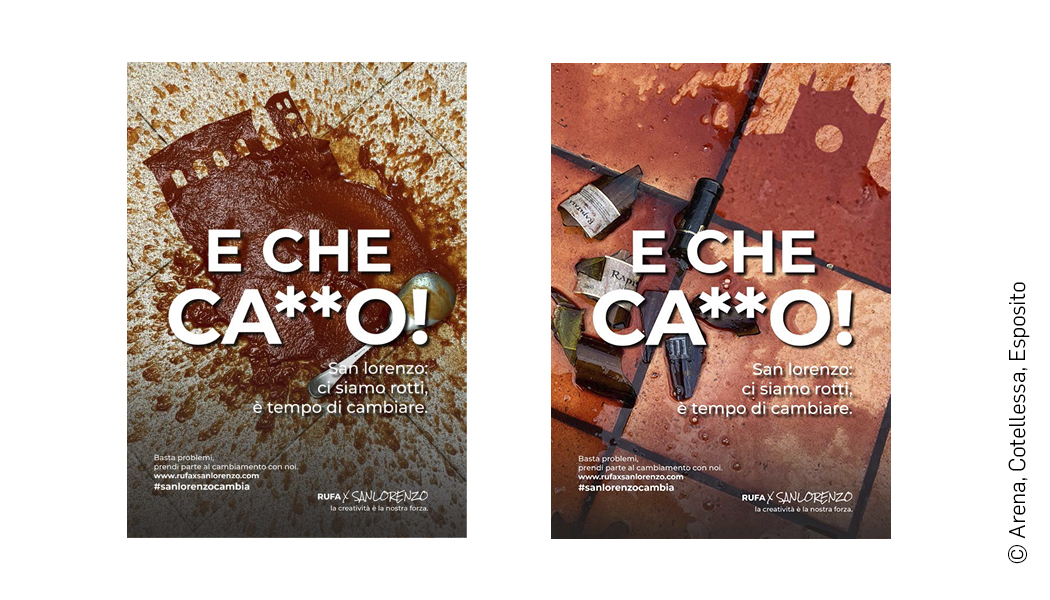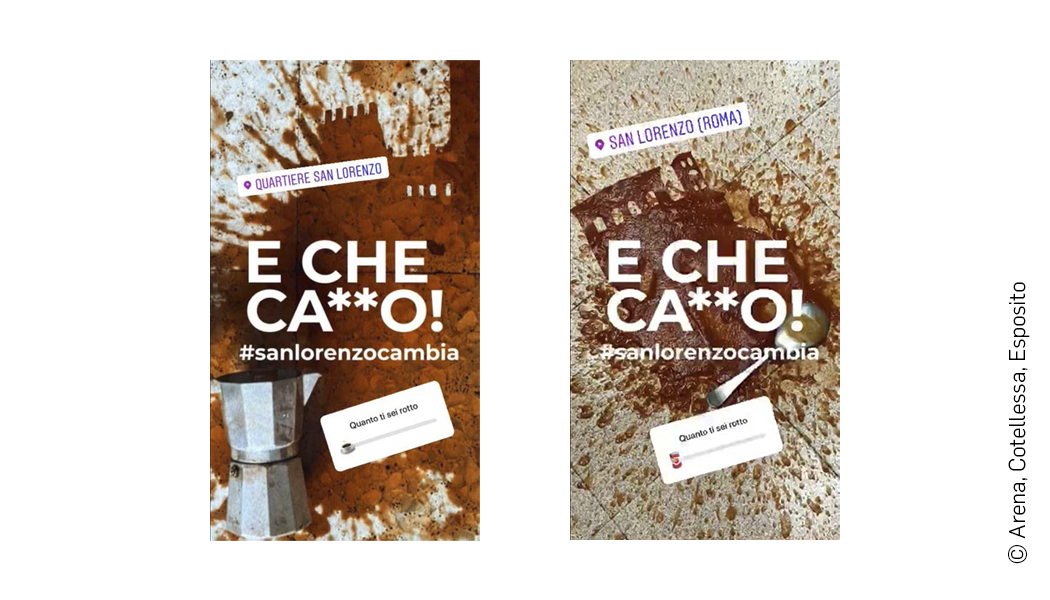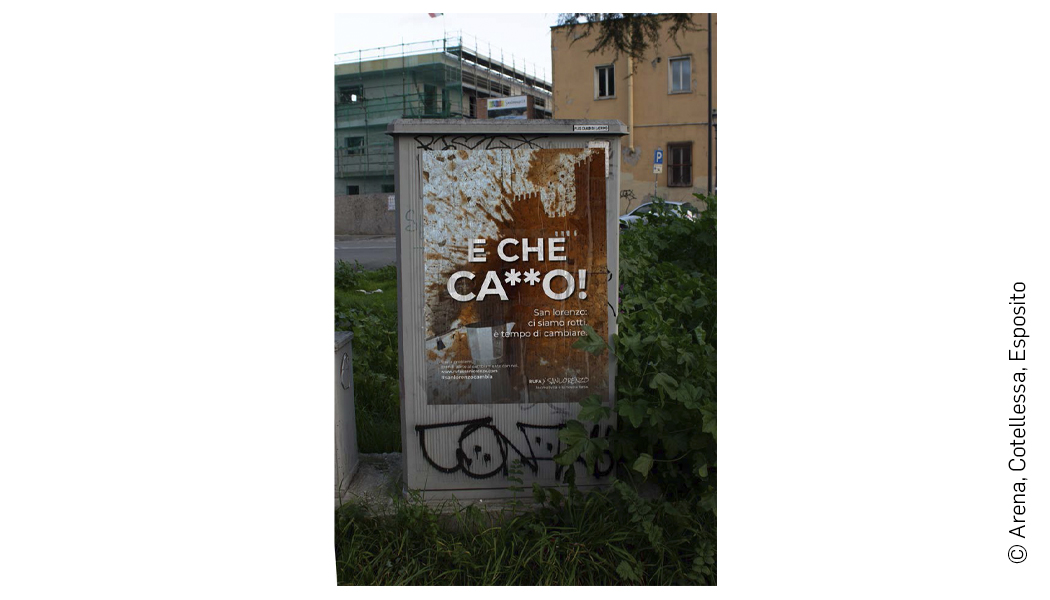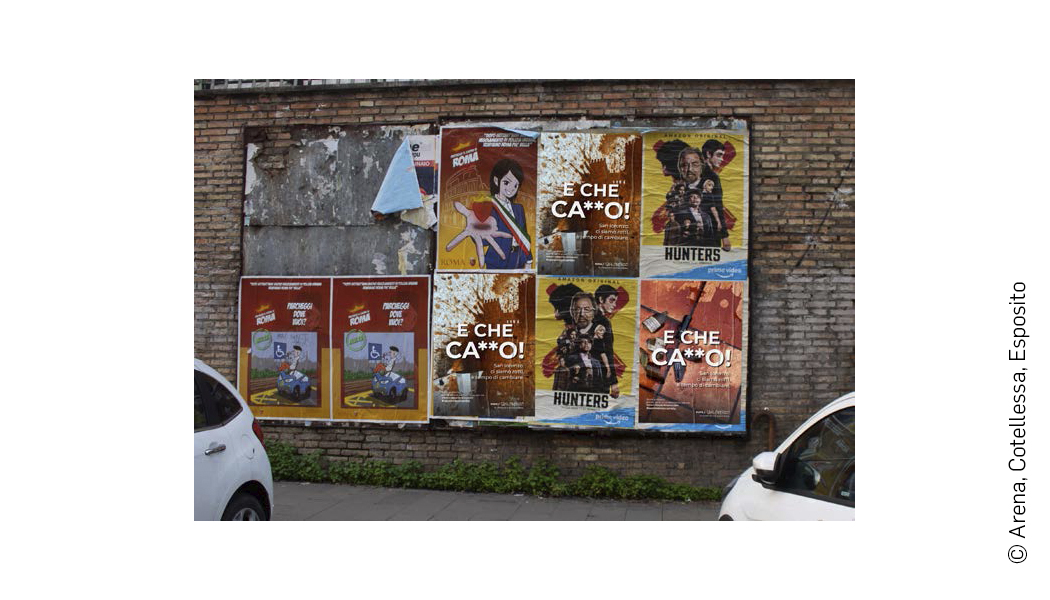 AUTHORS Eugenia Arena, Lavinia Cotellessa, Luca Esposito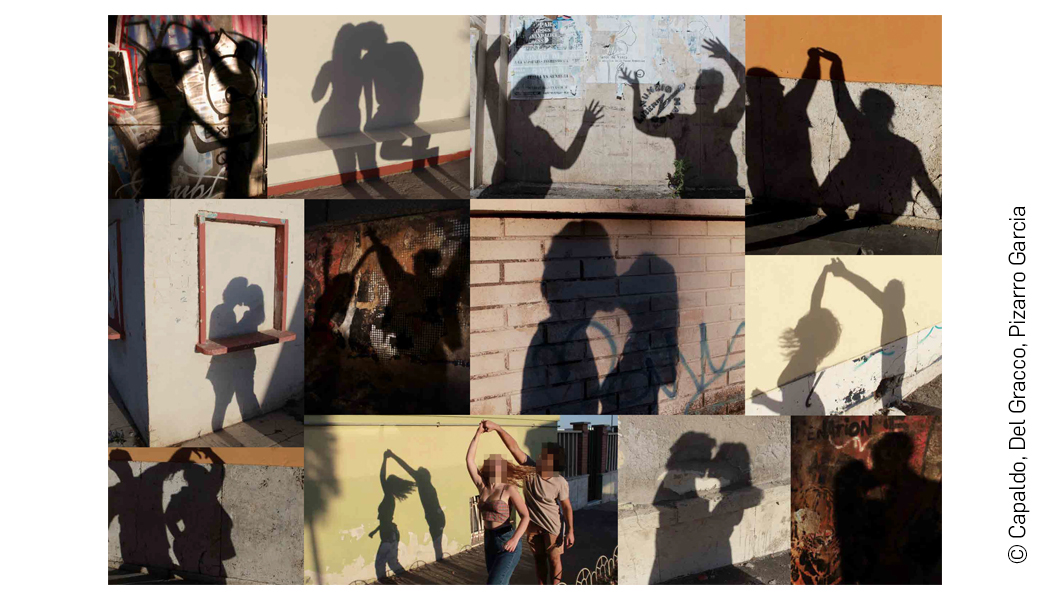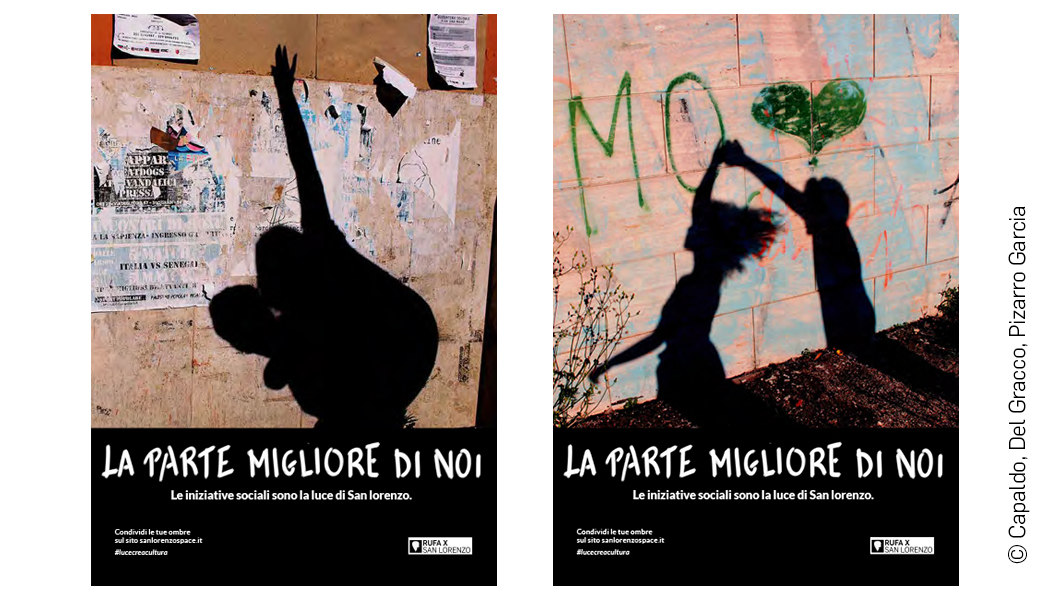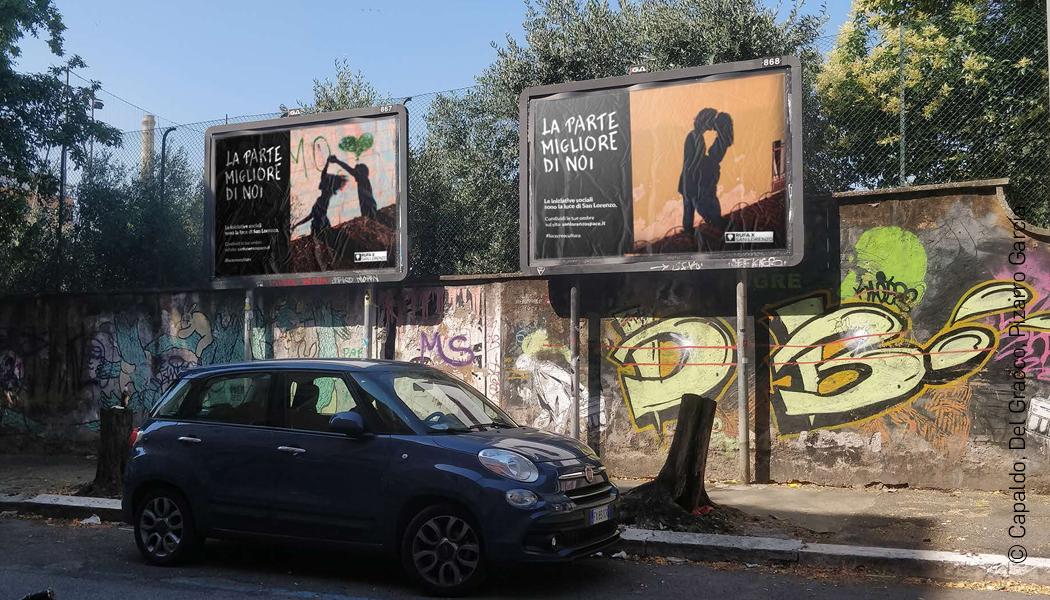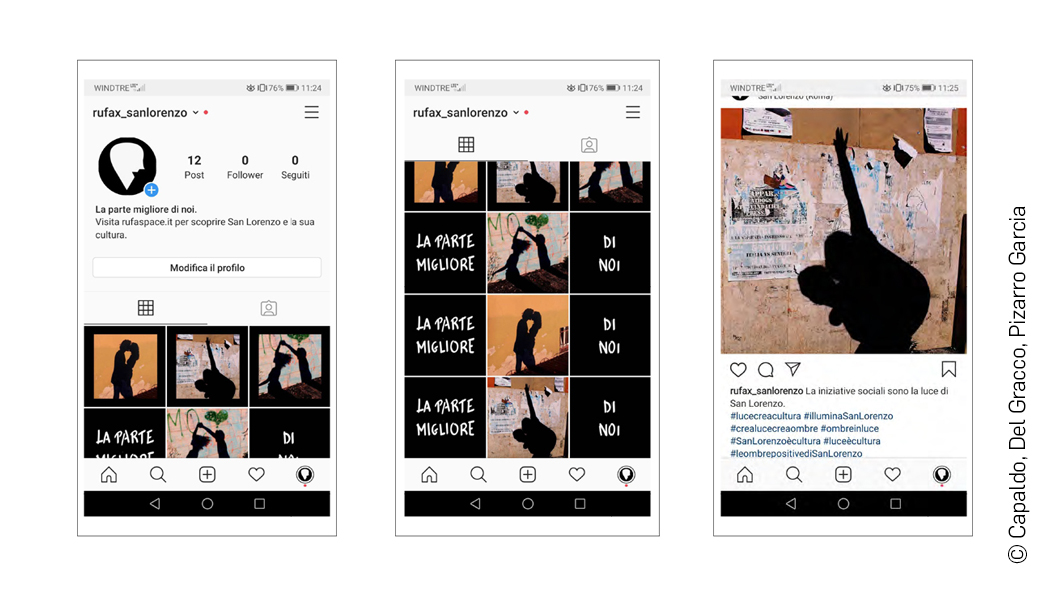 AUTHORS Michela Capaldo, Clemente Del Gracco, Katherine Pizarro Garcia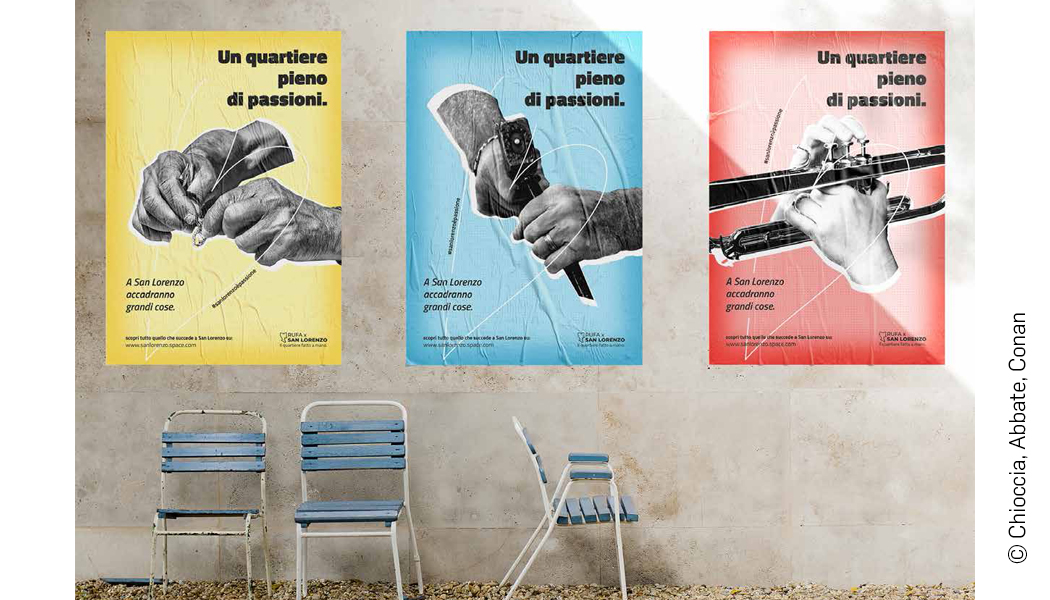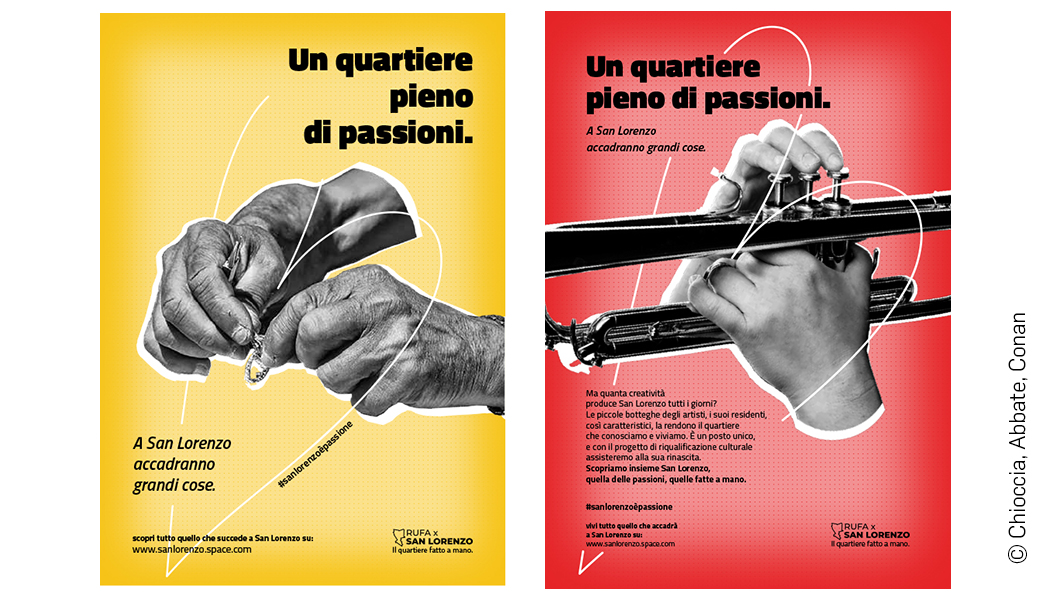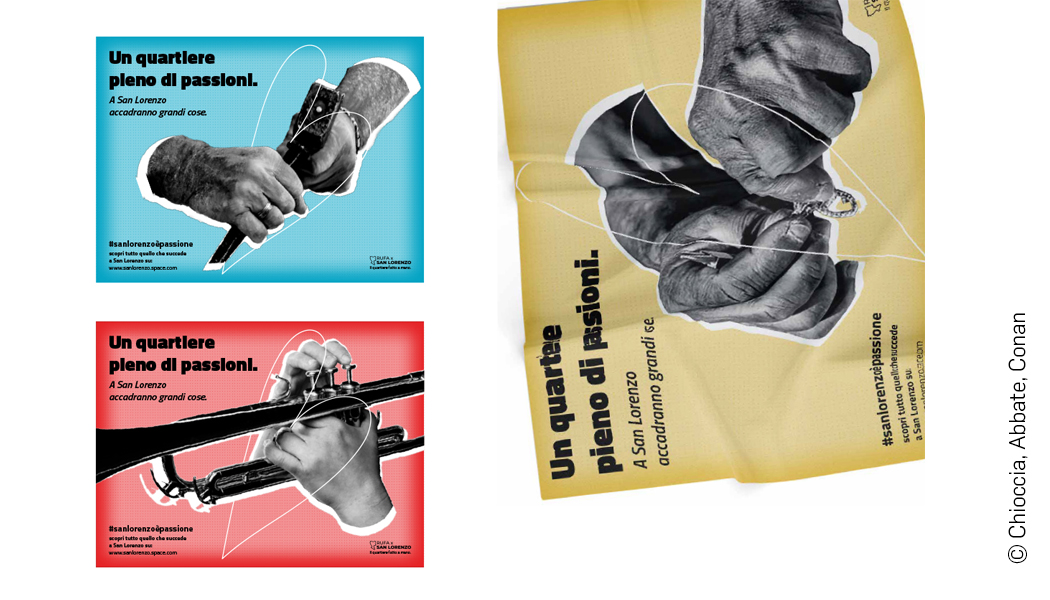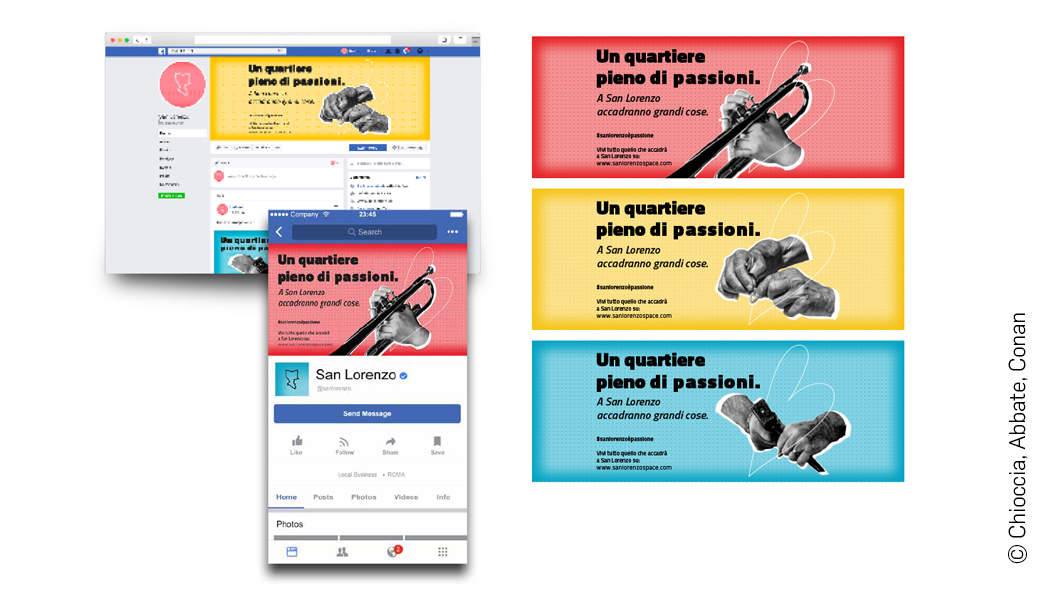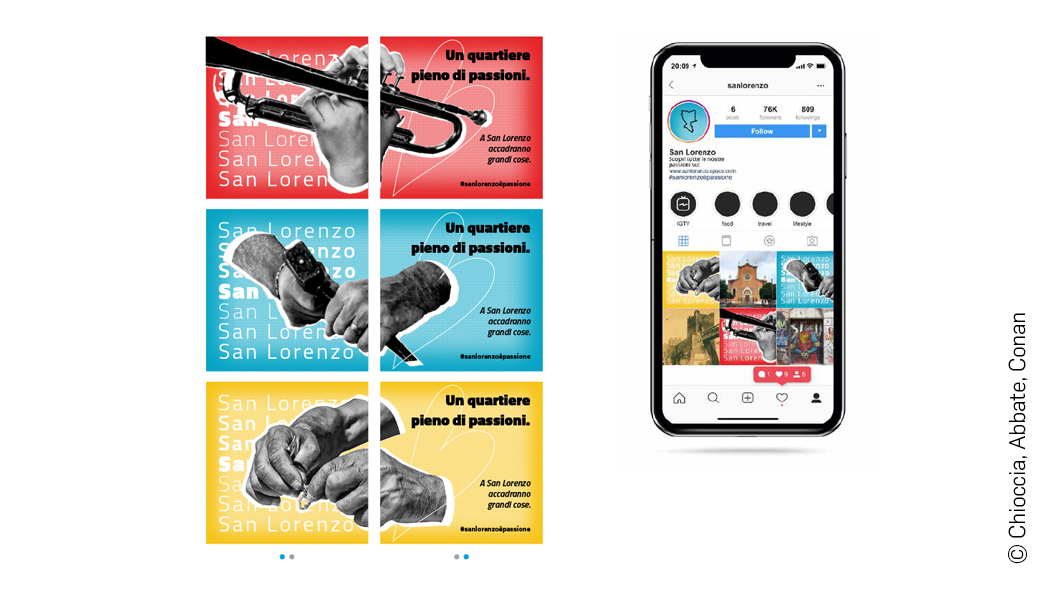 AUTHORS Riccardo Abate, Nicolò Chioccia, Tom Conan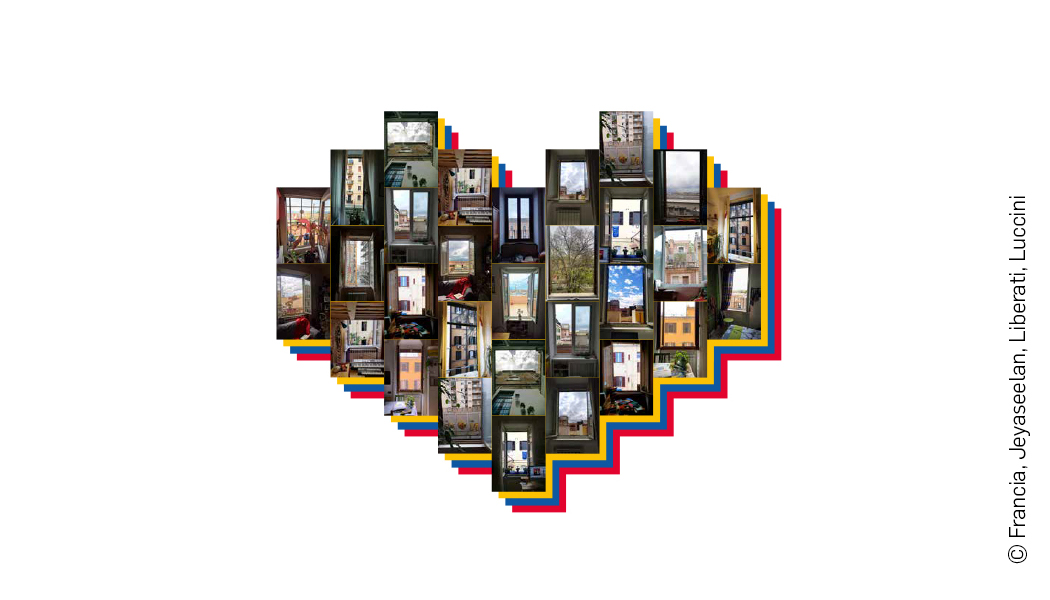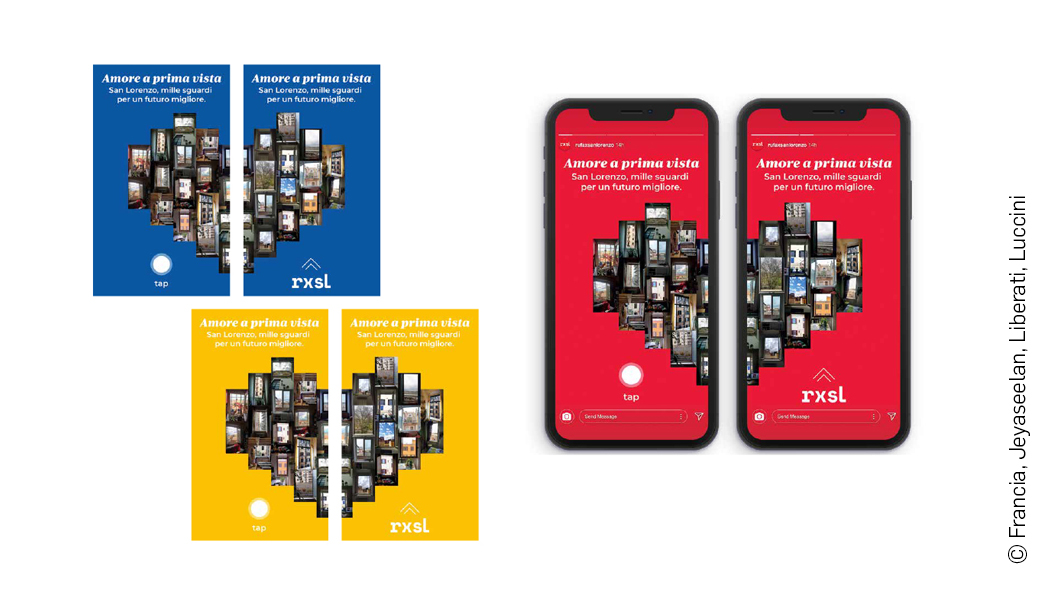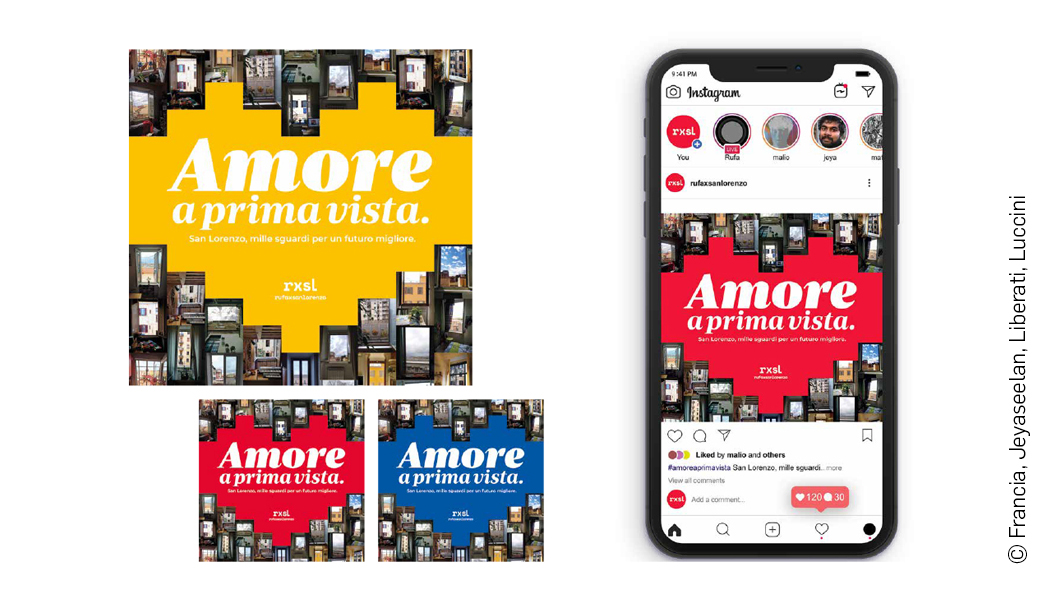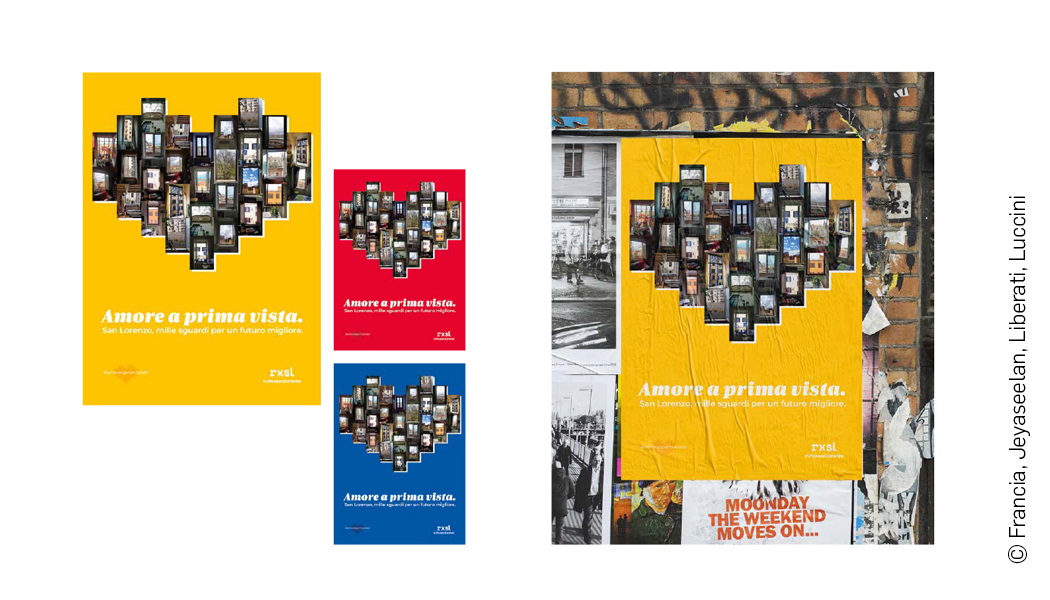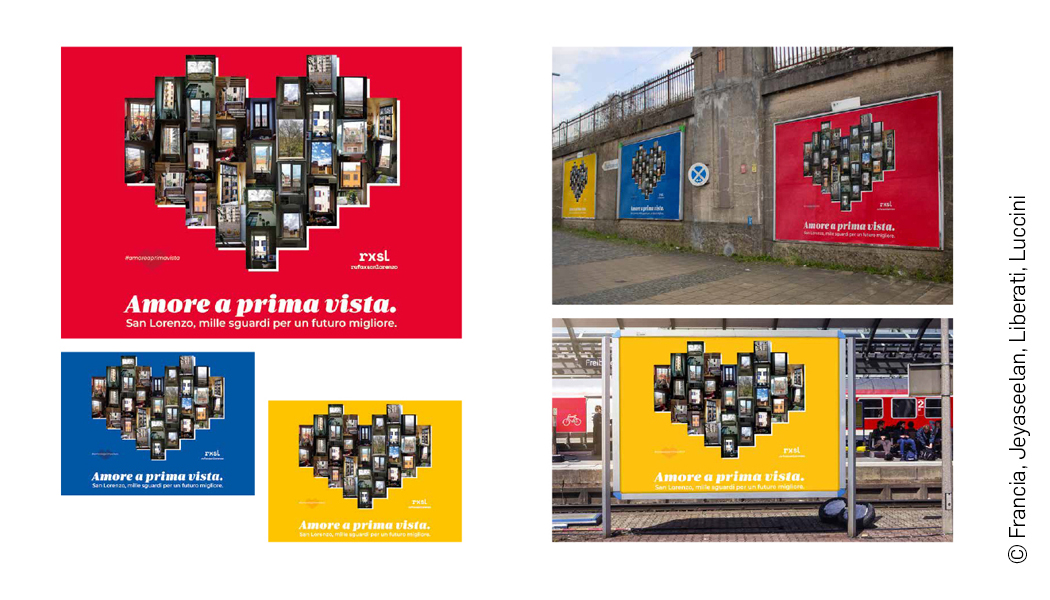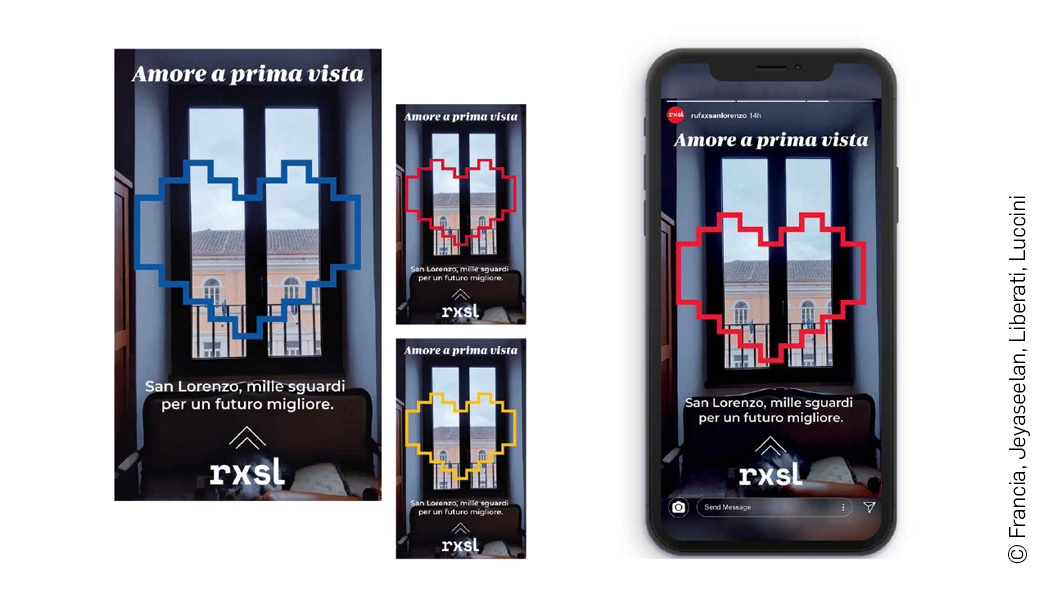 AUTHORS Matilde Francia, Jeyanthan Jeyaseelan, Simone Liberati, Davide Luccini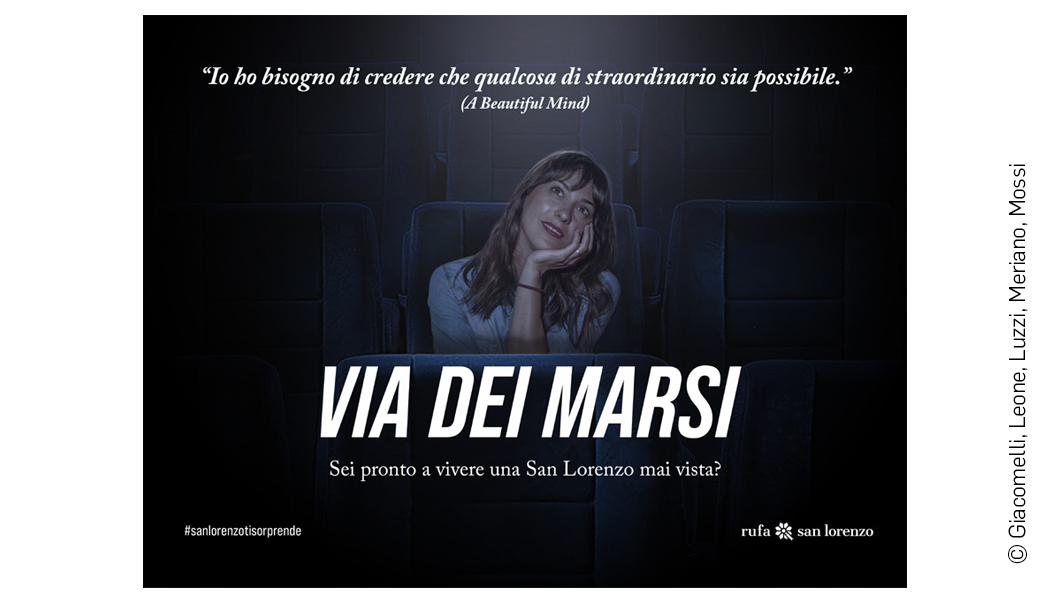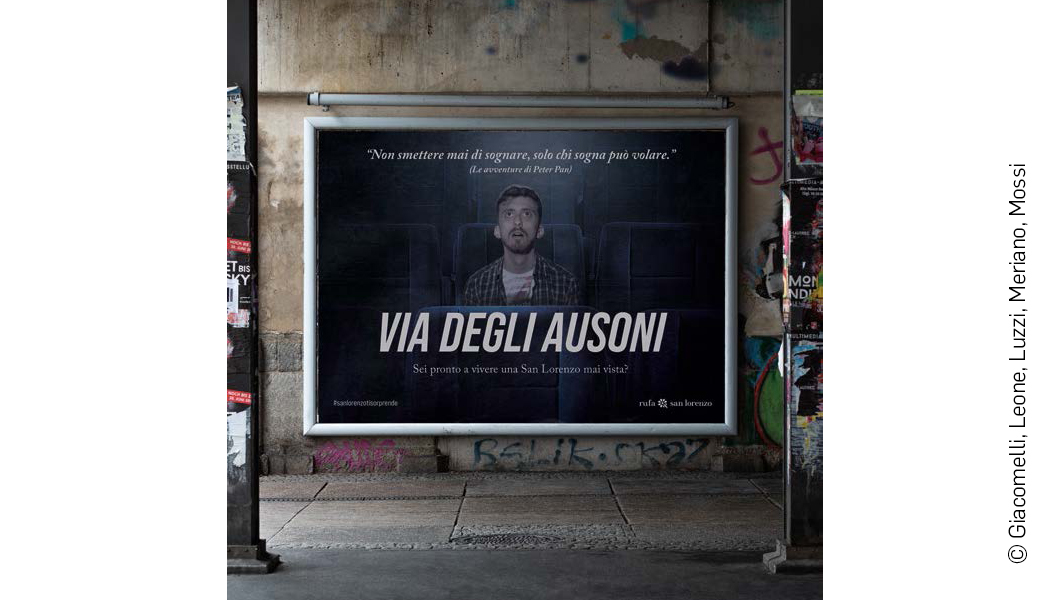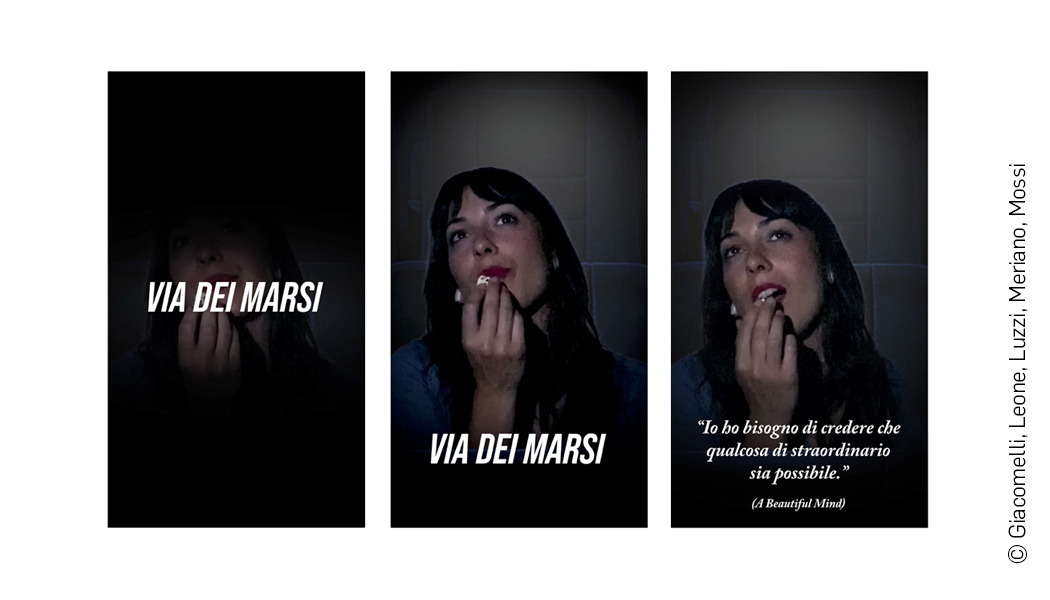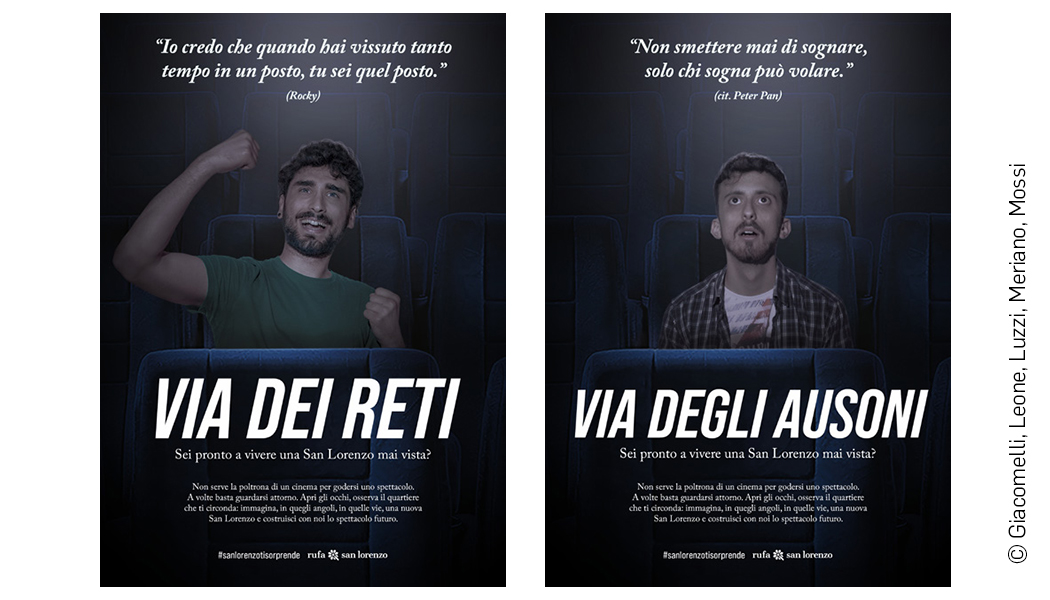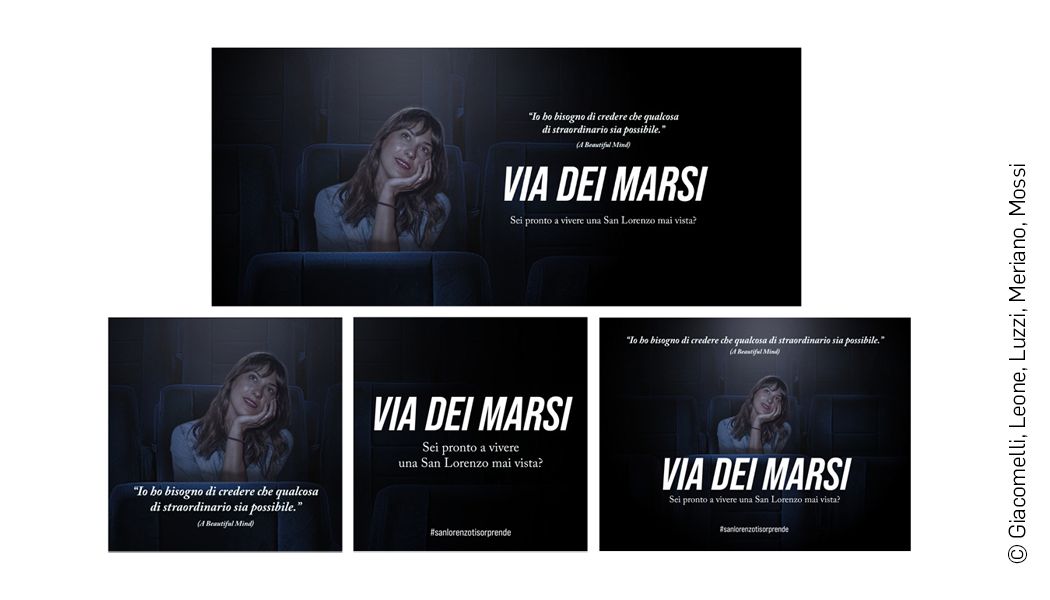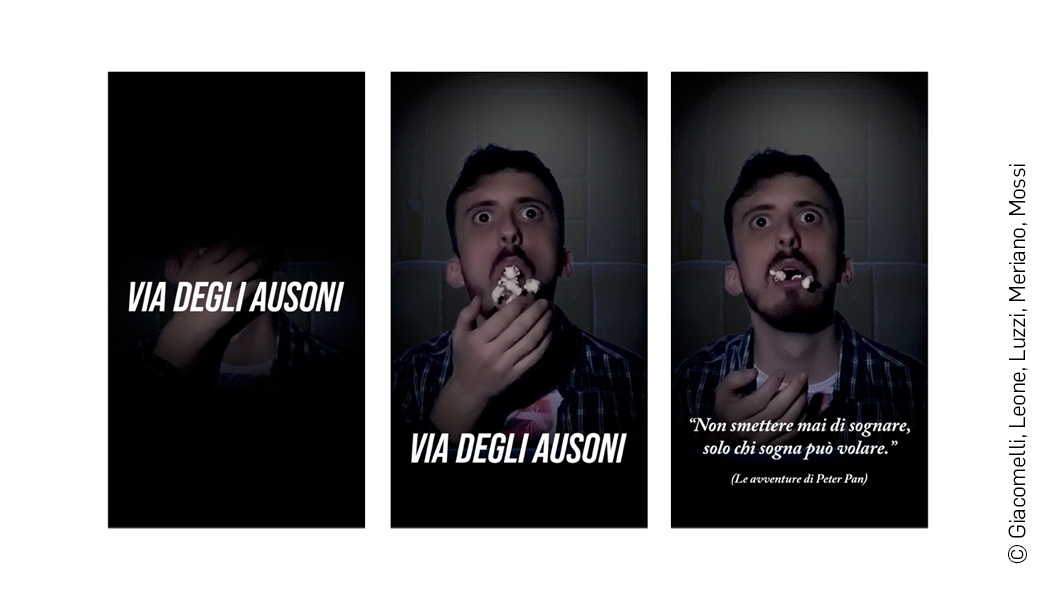 AUTHORS Cristina Giacomelli, Raffaele Daniele Leone, Marco Luzzi, Fabio Meriano, Eleonora Mossi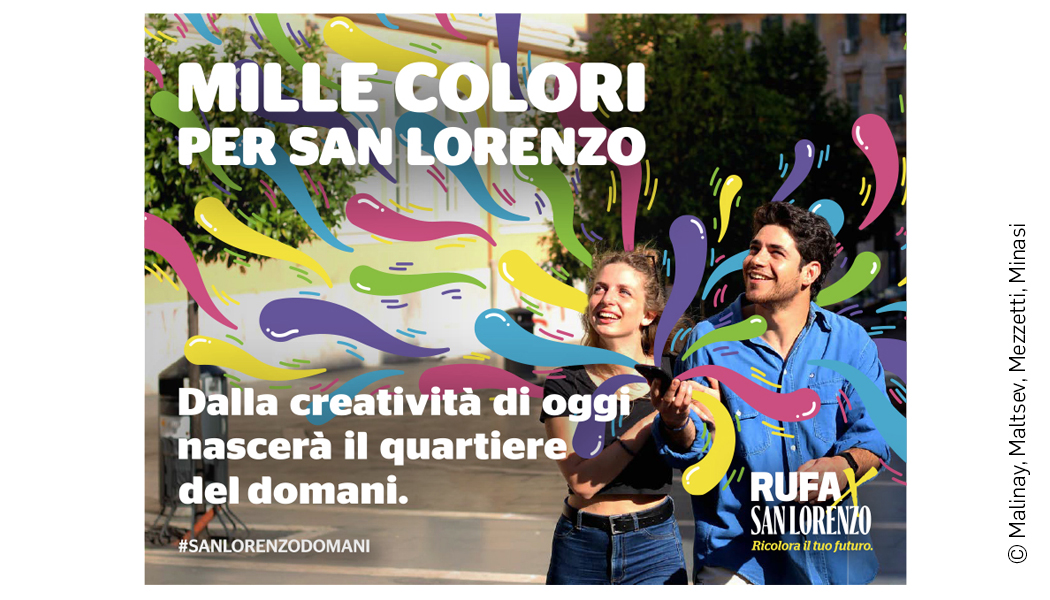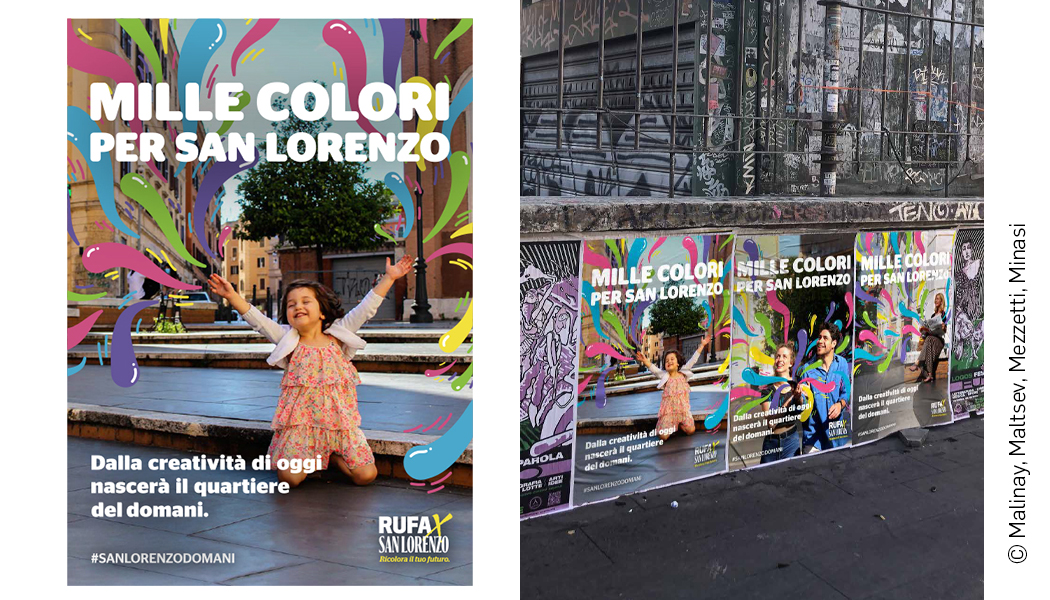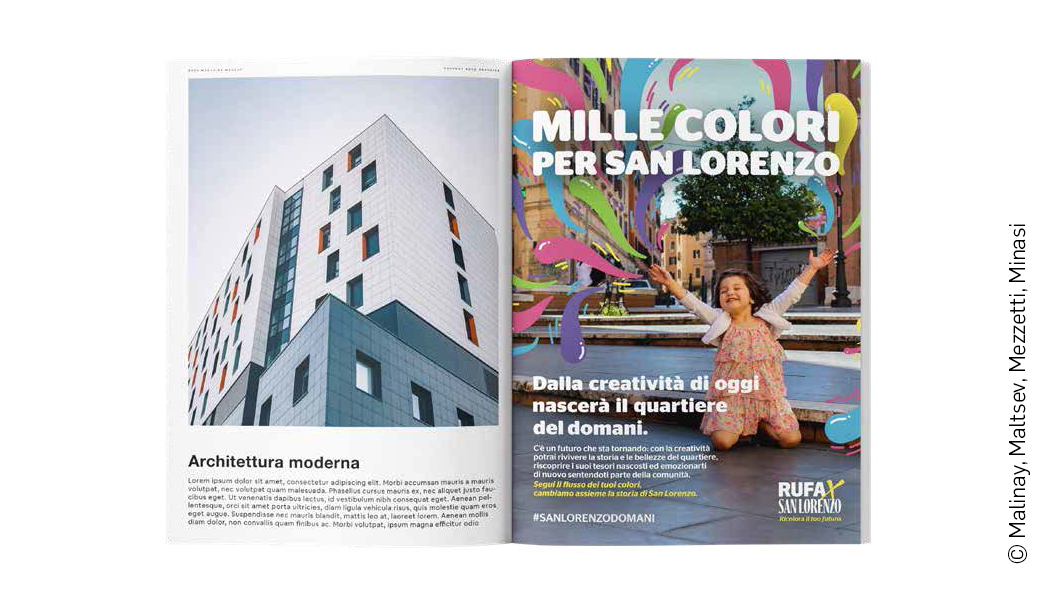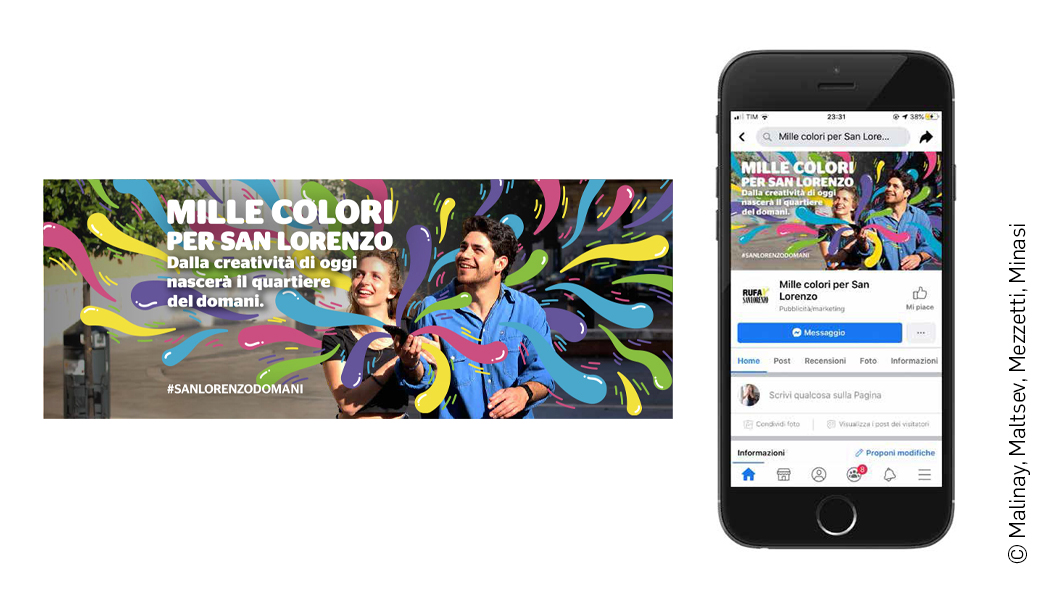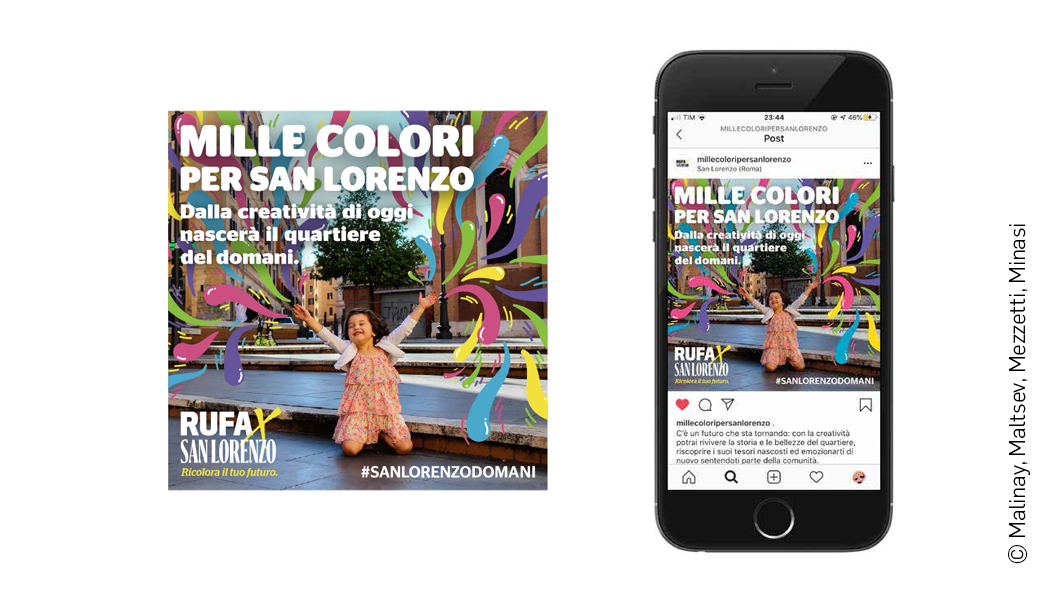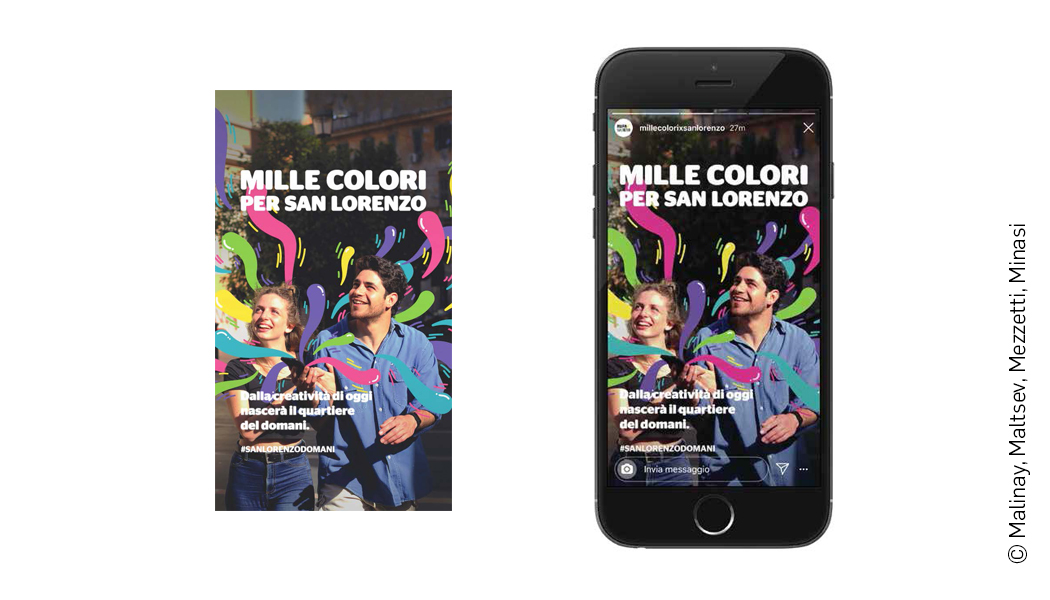 AUTHORS Emmanuel Lagrisola Malinay, Artem Maltsev, Francesco Mezzetti, Cecilia Minasi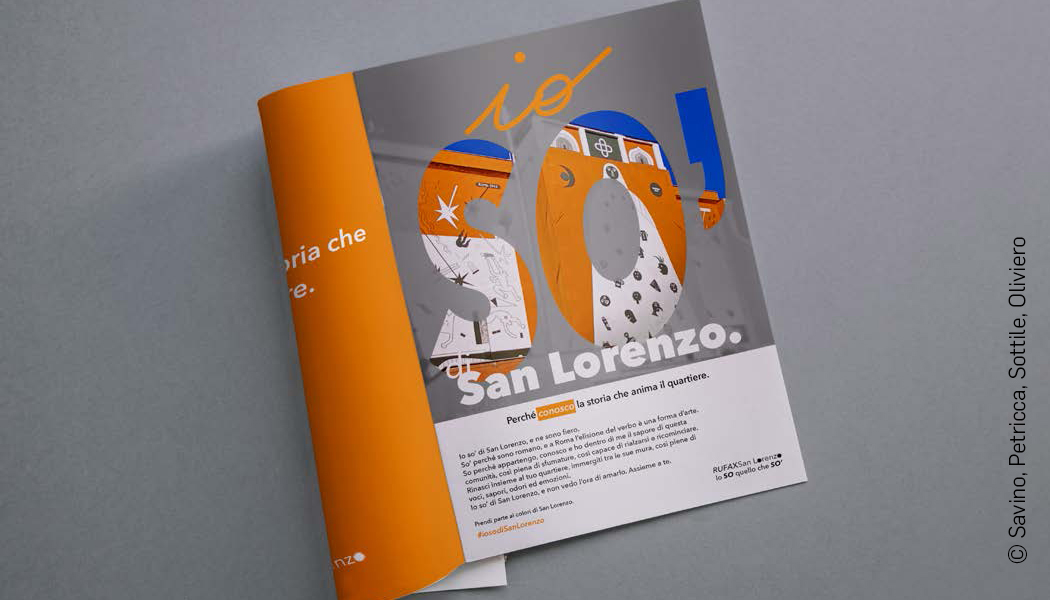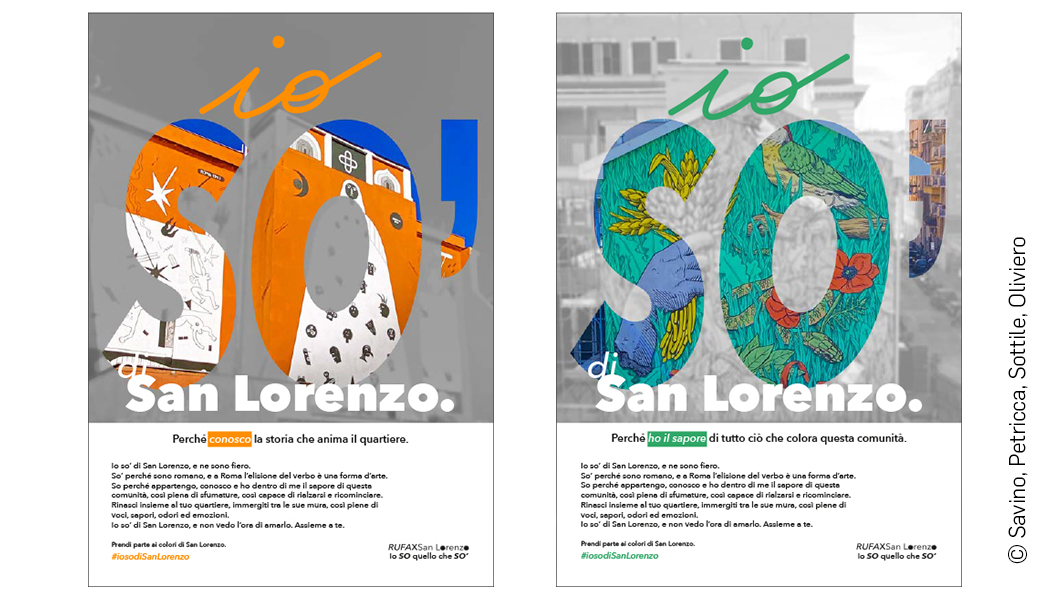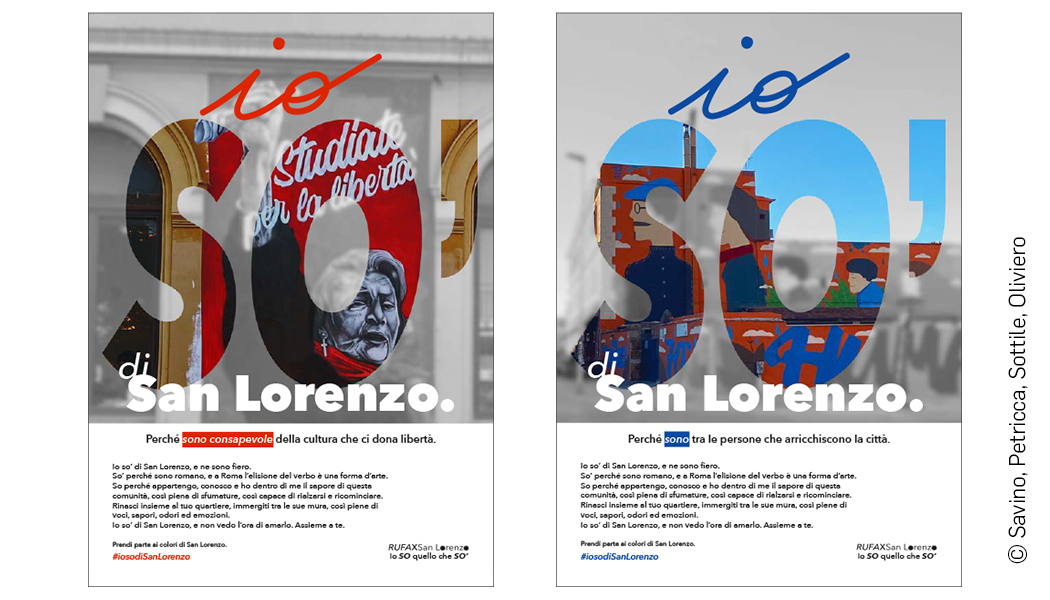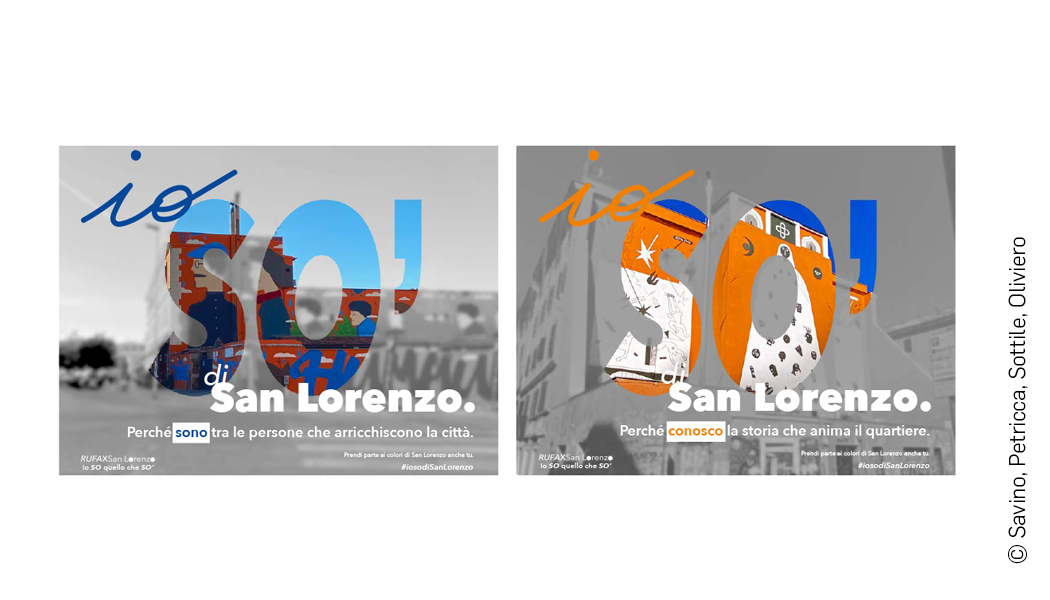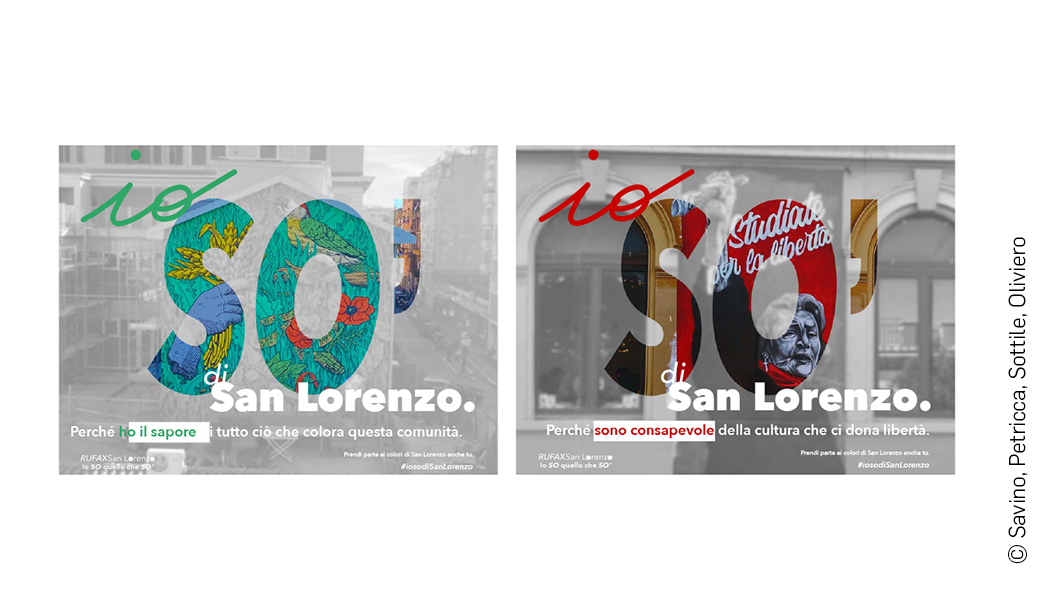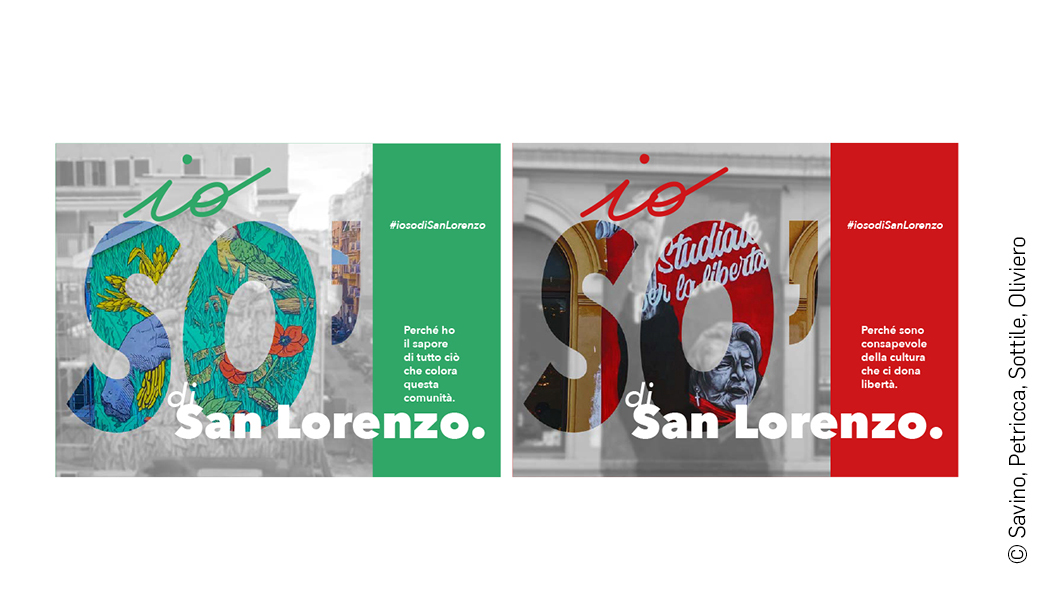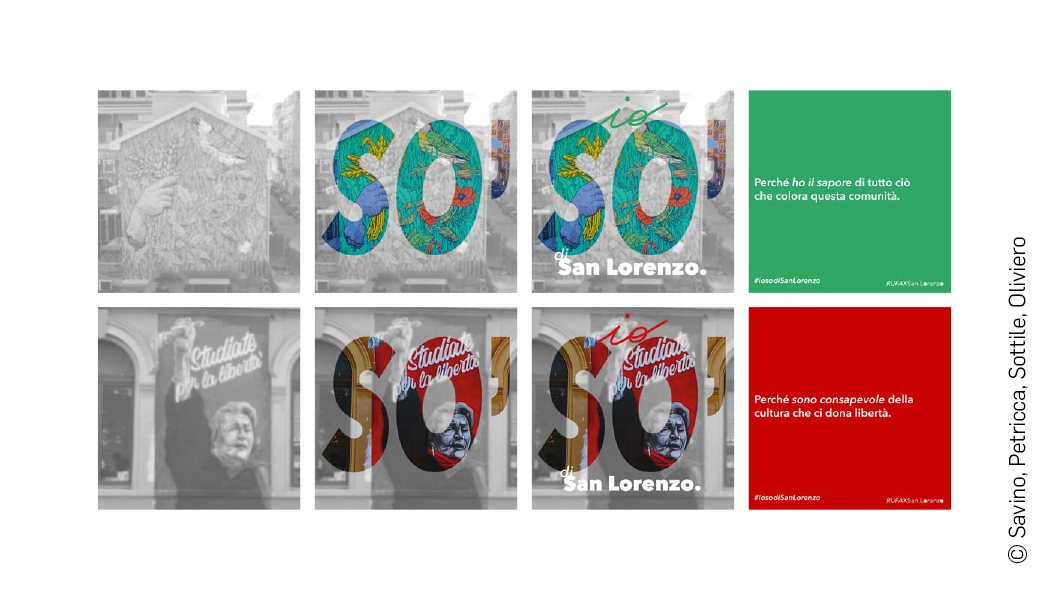 AUTHORS Albachiara Savino, Arianna Petricca, Benito Eolo Sottile, Manuel Oliviero