Congratulations to the students of Scenography Flaminia Giacobello and Antonio Vulpiani for winning the Skuola.net competition
The aim of the competition was to renew the physical studio for video and Web TV production of Skuola.net, the reference edTech portal for the Italian student community with over 6 million monthly visitors. It is not the first time that RUFA collaborates with Skuola.net: in 2018 the studio was completely renovated under the creative direction of the RUFA students and the teacher of the Scenography course Stefania Conti.
The brief required that, starting from what has already been achieved, the brightness of the environment be enhanced and accentuated in a homogeneous way, and that the informal and welcoming atmosphere that can be found in a gamer's or student's room is recreated.
The RUFA student project stood out among dozens of proposals.
At the design level, the most incisive intervention was the introduction of the sheet metal table, designed and made to measure. It is a modular table made up of 4 modular pieces, which can be disassembled and reassembled. The choice of material was not casual, but aimed at recalling the sheet metal band and the decorative elements present in the background, and therefore communicating a sense of continuity. The table represented a major challenge as it serves as a perspective base in the camera's field of view.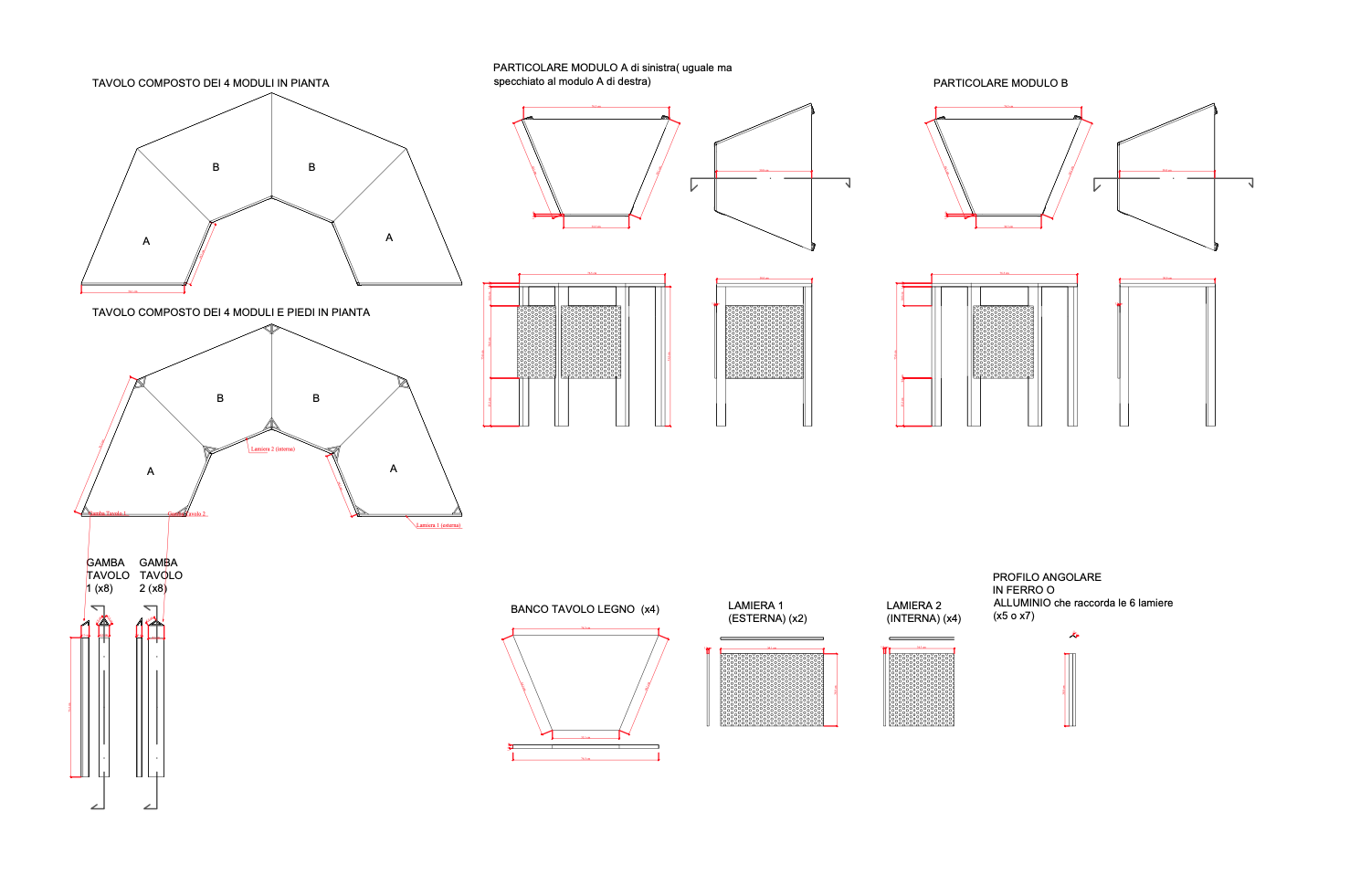 The remaining interventions were of a scenoluminous type of furniture. The lighting interventions served to give the room more breath and a feeling of greater amplitude, thanks also to the use of dimmable LEDs that change color and can be adjusted in intensity. This solution, in addition to making the side walls brighter and more lively, allows to obtain different effects and atmospheres based on the guests welcomed and the nature of the interviews.
To obtain a wider field of vision, the existing ceiling was also lengthened, an optimal intervention both on a visual and functional level: the new elongated ceiling acts as a 'roof' from a scenographic point of view and, thanks to the sound-absorbing material, avoids the rumble effect given by the sliding of the whole scene forward.
The choice not to add further constructive elements is given precisely by the desire not to restrict and weigh down the space. On the contrary, the objective pursued was to make the most of the elements already present and give new life to the environment.
Discover the RUFA students' project for Skuola.net