Exhibition: Photography and Audiovisual.
Curated by

Raffaele Simongini
and
Alessandro Carpentieri
.
Artists: Leonardo Amorosi, Matteo Bonanni, Alice Brignone, Ginevra Brizioli, Gabriella Carbone,
Claudia Coppola
, Agnese De Luca, Federica De Salvatore, Anna Di Paola, Armando Egidi, Andrea Ferretti,
Marta Ferro
, Lorenzo Finardi, Alessandra Florea, Carolina Iaccarino, Sabina Ismayilova, Eleonora Marinanza, Emanuele Mazzone, Ayla Mueller, Maria Vittoria Pecchioli, Mirko Pizzichini, Benedetta Pionati,
Chiara Preti
,
Serena Radicioli
,
Claudia Rolando
, Guido Leon Salerno, Francesca Salvati, Nicole Scilipoti, Lorenzo Teodosi, Tommaso Termine, Federica Troiani.
Museo di Roma in Trastevere from 16 Novembre 2021 to 8 May 2022.

New modes of expression directed towards experimental research, contemplation and the care of images.
An experiential photographic and audiovisual journey based on the observation of the thirteenth district where photographs and moving images catalyse attention, transferring to the observer not only emotions, but also feelings, atmospheres and thoughts.
The exhibition is promoted by Roma Culture, Sovrintendenza Capitolina ai Beni Culturali, organised by RUFA, with the services of Zètema Progetto Cultura.
"Labirinti InTrastevere" wants to start a reflection on the concept of contemporaneity of images. If the production and consumption of photographic or moving images are characterised by a multiplicity of technological supports, such as smartphones, computers and other varieties of screens, it is also true that exposure to such a quantity of images provokes a sort of symbolic blindness, whereby one looks without seeing, but above all without remembering. The exhibition intends to focus on the sense of contemplation of images as an antidote to the acceleration of existence dictated by the labyrinthine Digital Network.
On the contrary, one should take an example from artists, who usually, after having travelled with their mind for a long time, arrive at an imaginary place where they can finally express their inner world through works. It is the romantic nostalgia for a lost homeland that is reconquered by a search for the absolute. Before landing in a safe place, every artist must navigate a labyrinth, physical or mental, to find a way out. It is a clear metaphor for photography: getting lost in an immense labyrinth in order to achieve the perfect vision. Why not imagine Trastevere as a labyrinth stratified by history and languages? .
The title of the photographic exhibition "Labirinti InTrastevere", according to the curators, alludes to an imaginary labyrinthine Trastevere, a space to be crossed like nomads arrived in a land to be discovered, a space of transit between the real and the imaginary, where interior and exterior, landscape and architecture, figures and backgrounds lose any rational reference, to become momentary crossings of a precarious time to which we want to return the sense of a perfect instant. After all, Covid has forced a segregation into a closed space characterised by digital screens, where existence has appeared as dominated by algorithmic logic and statistics. It is time to start travelling again and to lose oneself in different languages and imaginary spaces.
To accompany the photographic exhibition, the initiative also proposes a series of projections in which audiovisuals reign supreme. If you live in a metropolis, it is difficult to maintain an attitude of detachment, almost contemplative, with respect to reality, and it is even more difficult to listen to that inner voice that often suggests slowing down the frenetic rhythms of life to move slowly and free the mind from the obligations imposed by daily life. In this becoming, the figure of the flâneur, armed with a camera, has the strength to disentangle himself from the city with a disinterested gaze, to lose himself in the streets and squares as in a forest full of symbols.
After the Covid-19 pandemic, it is necessary to restart from a cinematic image literacy to encourage the free contemplation of moving images. The objective? To impose a spiritual imperative on the gaze: to return to watching, allowing oneself a pause that restores value to time and reflection, a pause dictated by the rhythms of Trastevere.
Read the complete critical text

The lighting design of the Sala Daguerre is powered and sponsorizza by Luci Ombre. Luci Ombre is the idea, the project, the lighting. A team of designers, architects and technicians who make light their source of inspiration. Born in 2013, is a constantly evolving reality: a landmark for consultancy and lighting design. A model of innovation, sustainability and technology.


Discover the protagonists of the exhibition
Dive in the exhibition
Listen to the voice of the protagonists
The photo artworks on show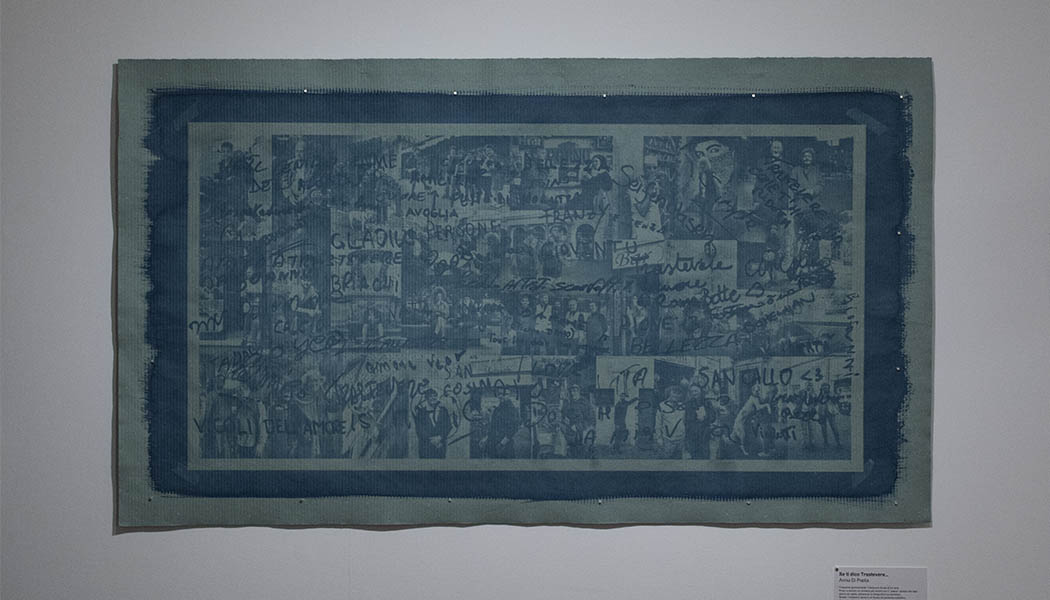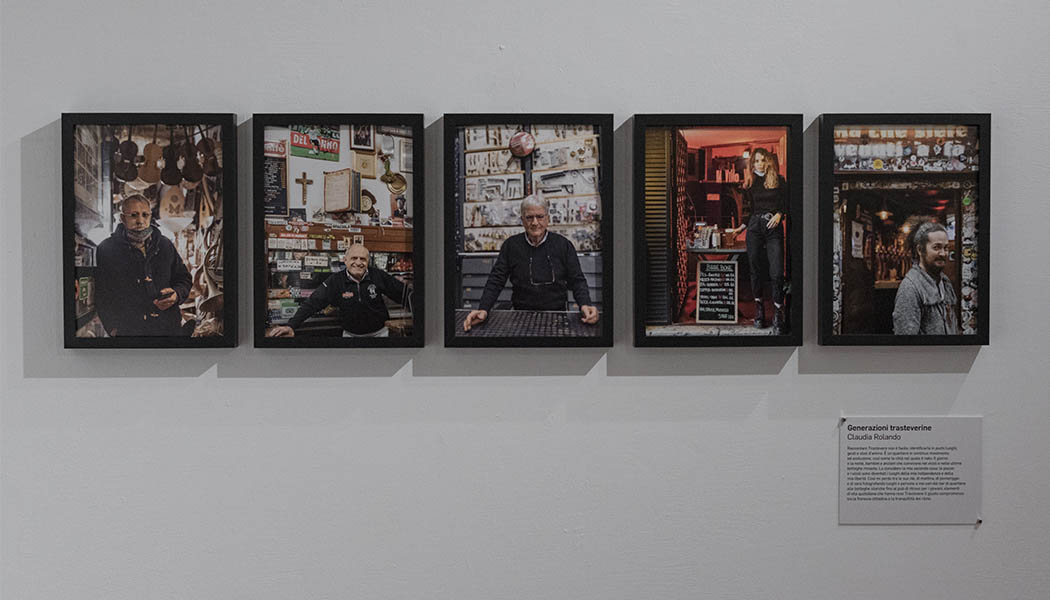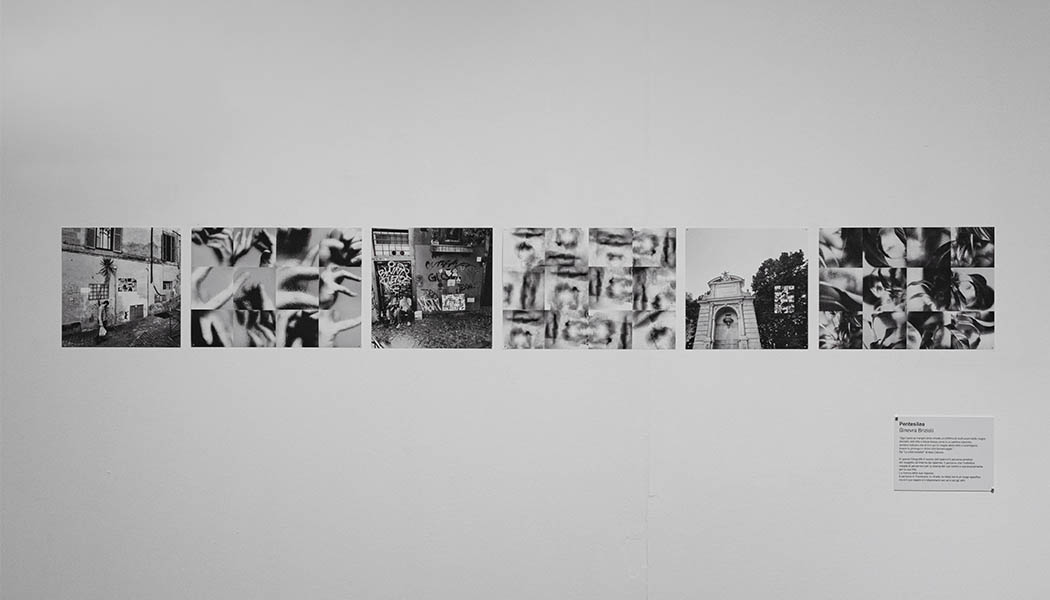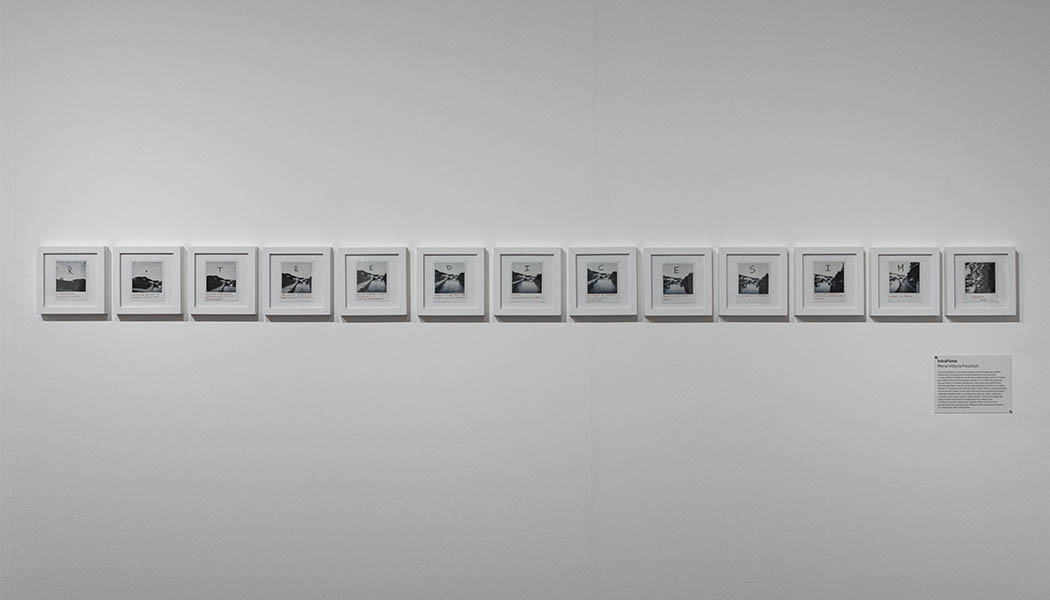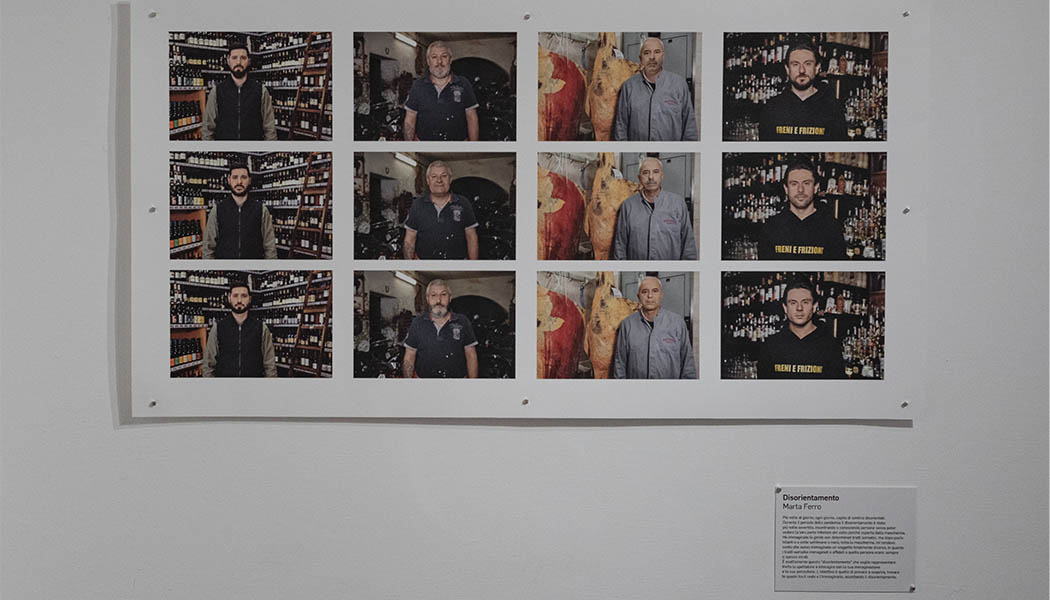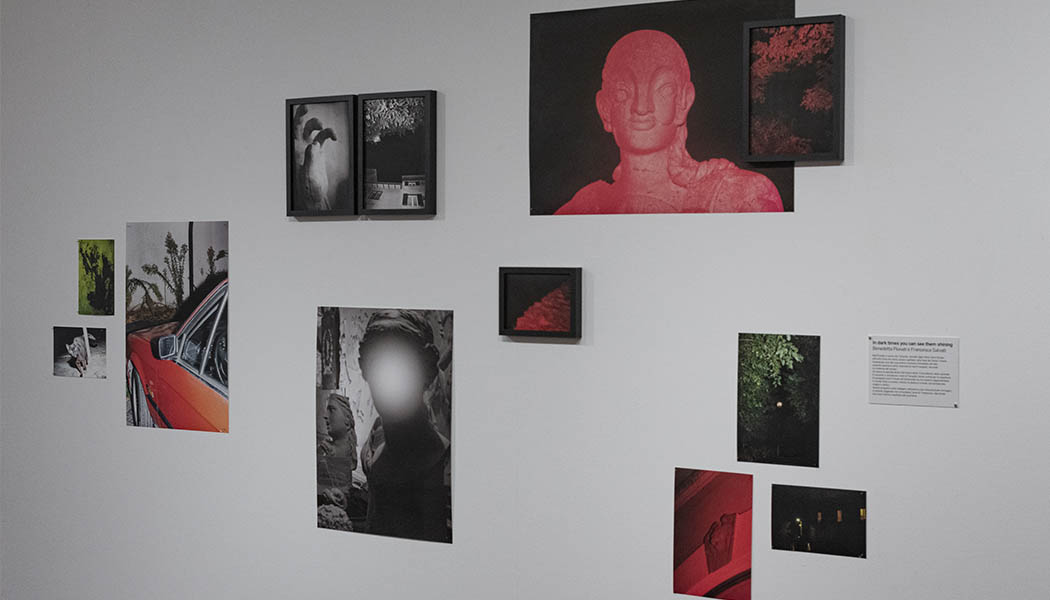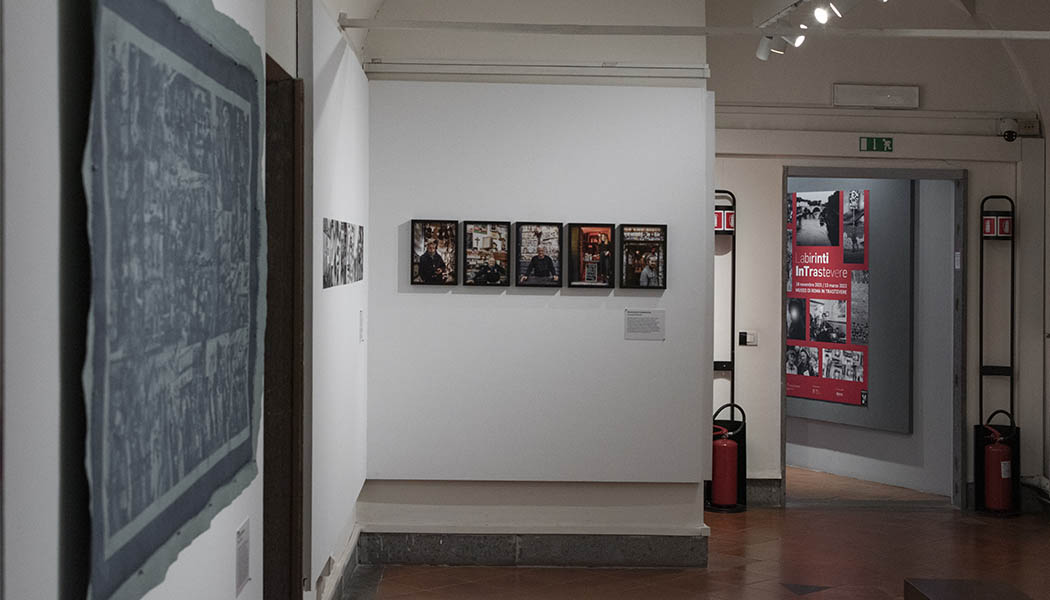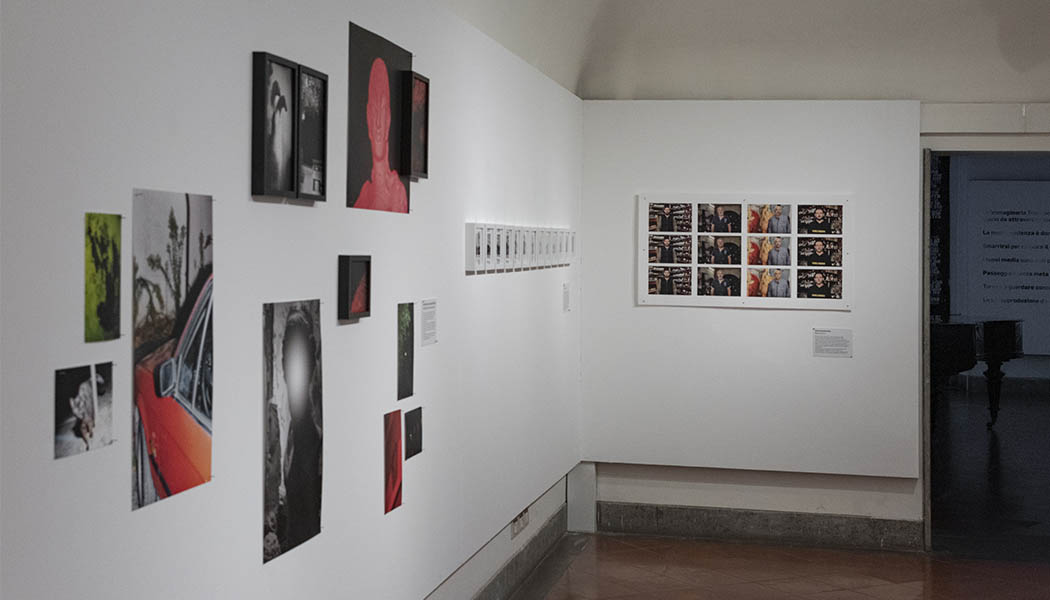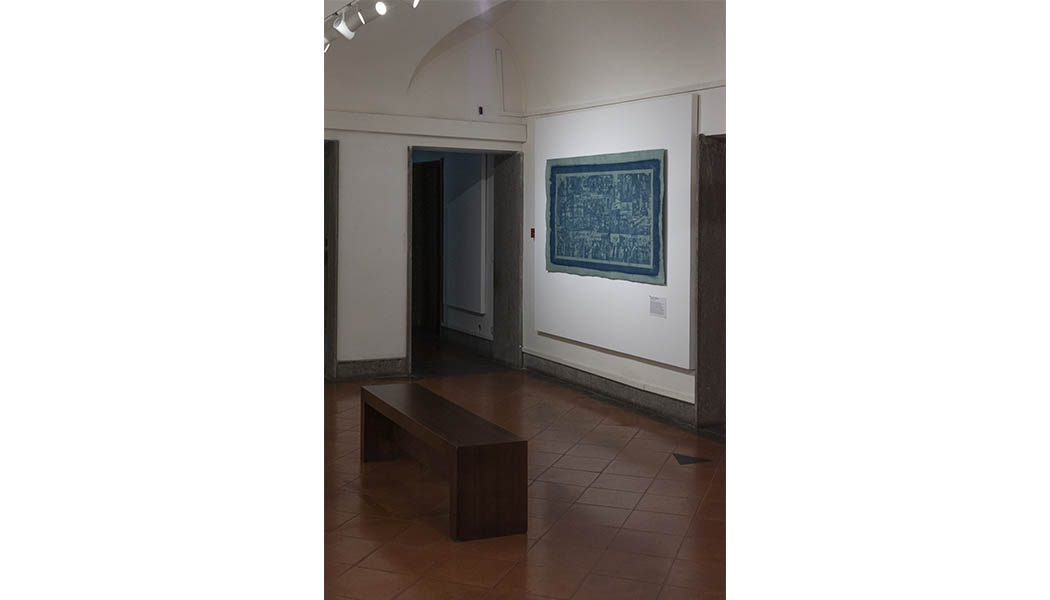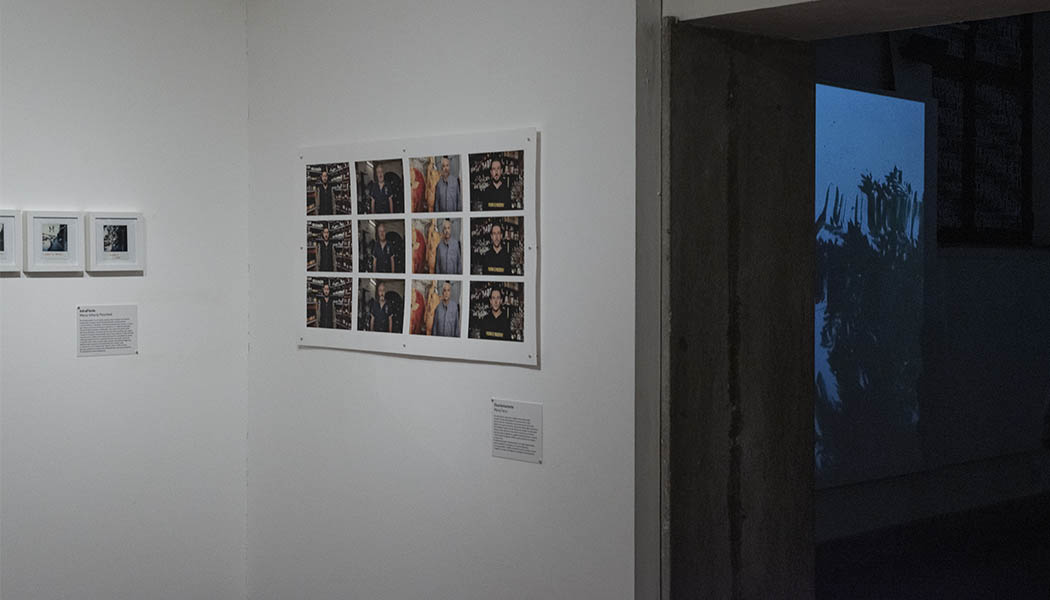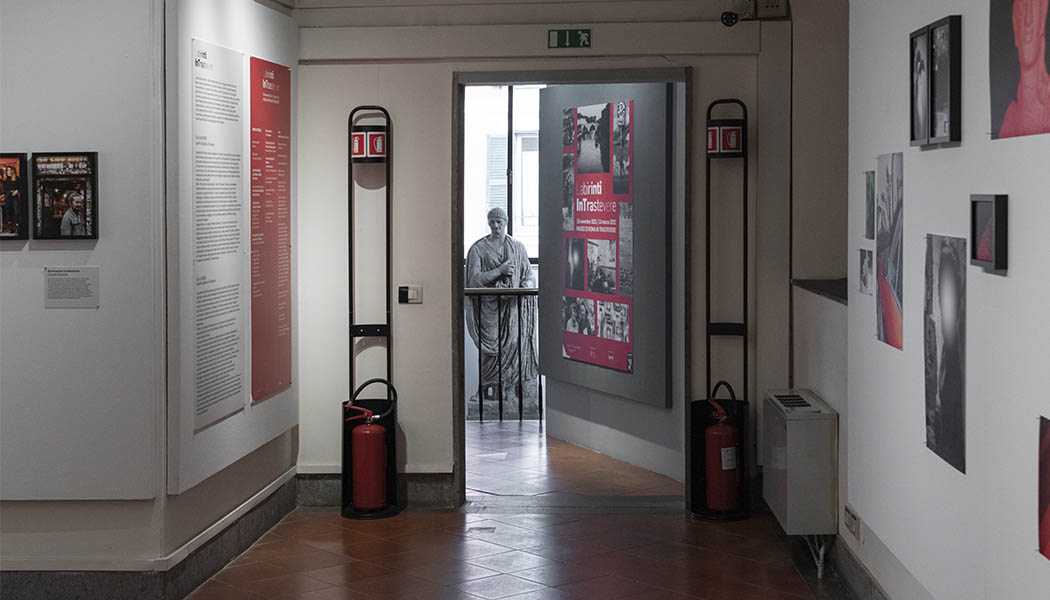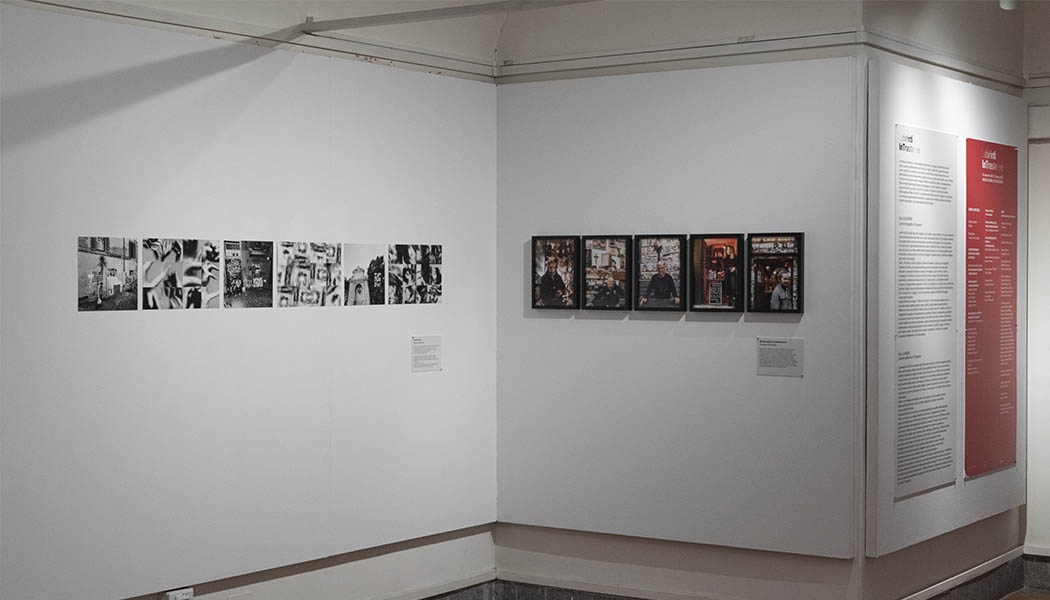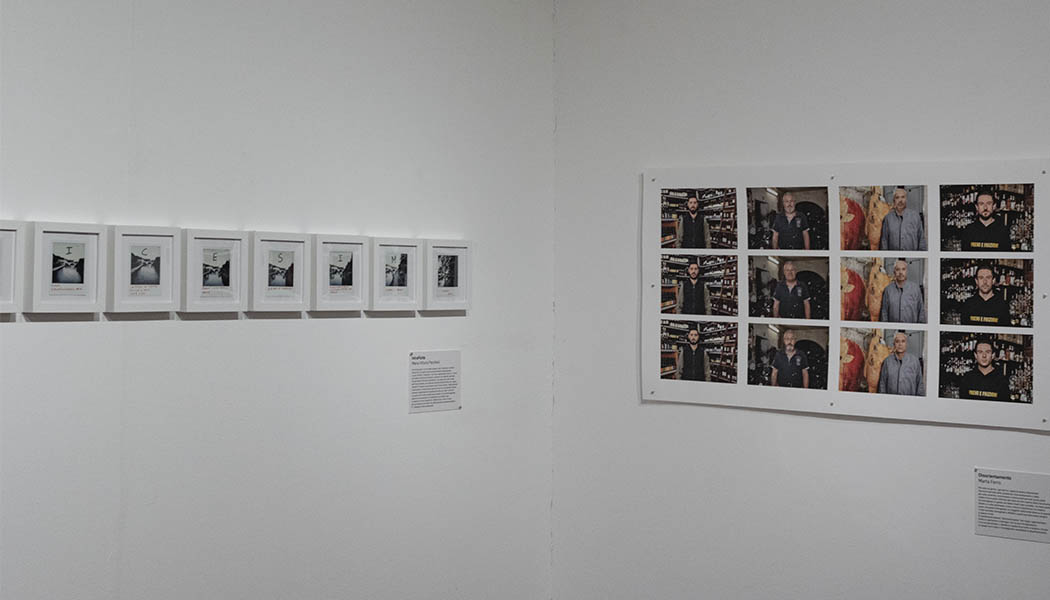 Photos of the inauguration