A new creative hub in the cradle of fashion and design.

RUFA continues to grow and strengthen its educational offer by opening a new campus in Milan, the Italian epicentre of creativity and culture, an undisputed reference point in the world of design, audiovisual production and comics publishing.
A new Campus close to the lively Bovisa and Isola districts, in one of the most important industrial centres of the 20th century, to further spread the Academy's know-how and approach, which places contamination between the arts, freedom of expression and interpersonal relations at the heart of its educational project. A true creative hub where environments for teaching, workshops, common spaces, exhibitions and events open to the territory will coexist.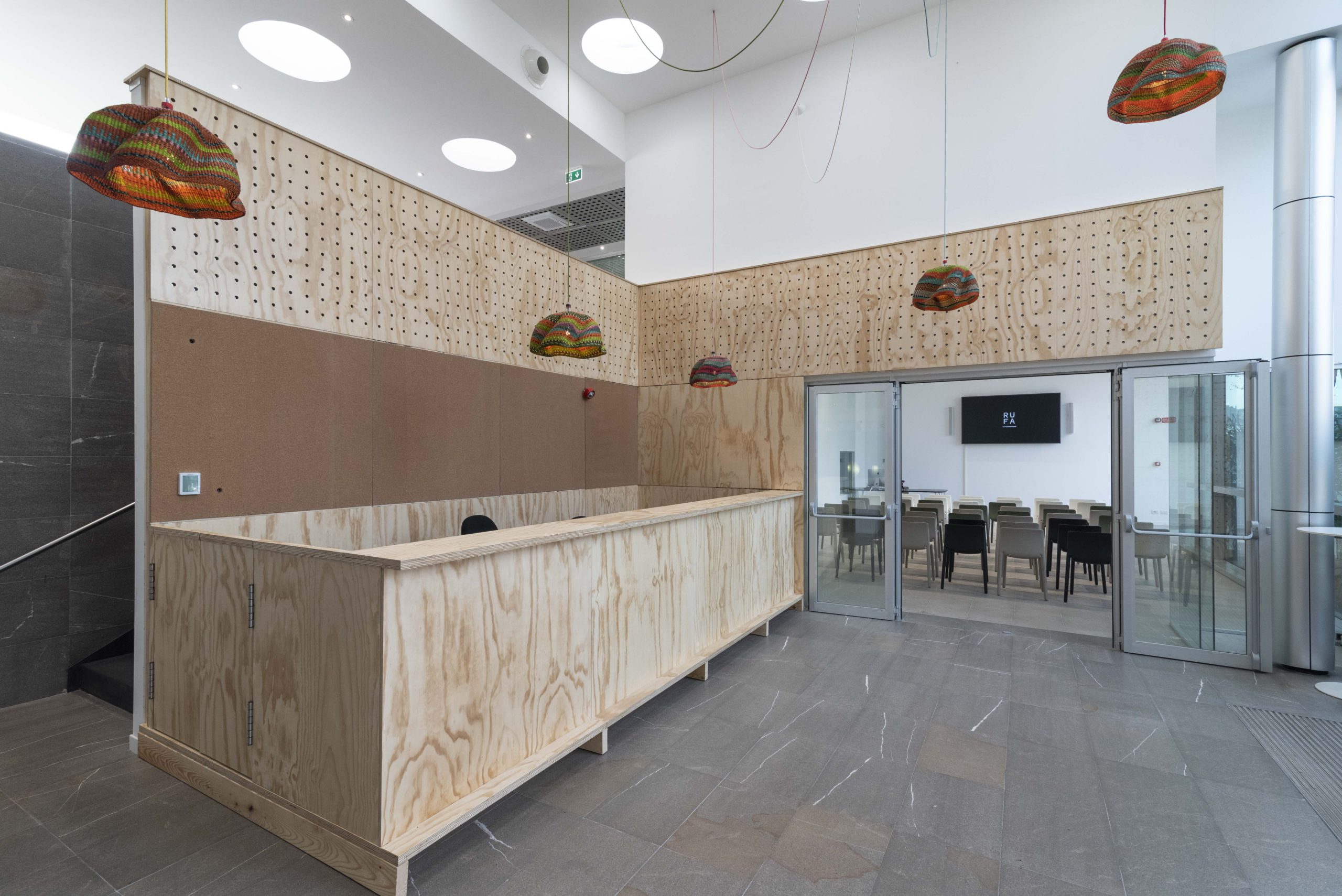 The sustainable project launched by the RUFA Academy of Fine Arts is part of the redevelopment process of the entire area of the former Scalo Farini: a district in continuous transformation where services and spaces for citizens continue to sprout, returning "meeting places" to the community.
With the recent planting of a forest within an immense green space of 300,000 m², Scalo Farini is now a green lung at the service of the district, conceived as an ecological filter capable of purifying the city's ecosystem, and which has just undergone a mobility upgrade; in fact, new exits from the Lancetti stop, a new tram line and a cycle path connecting Porta Venezia to Bovisa.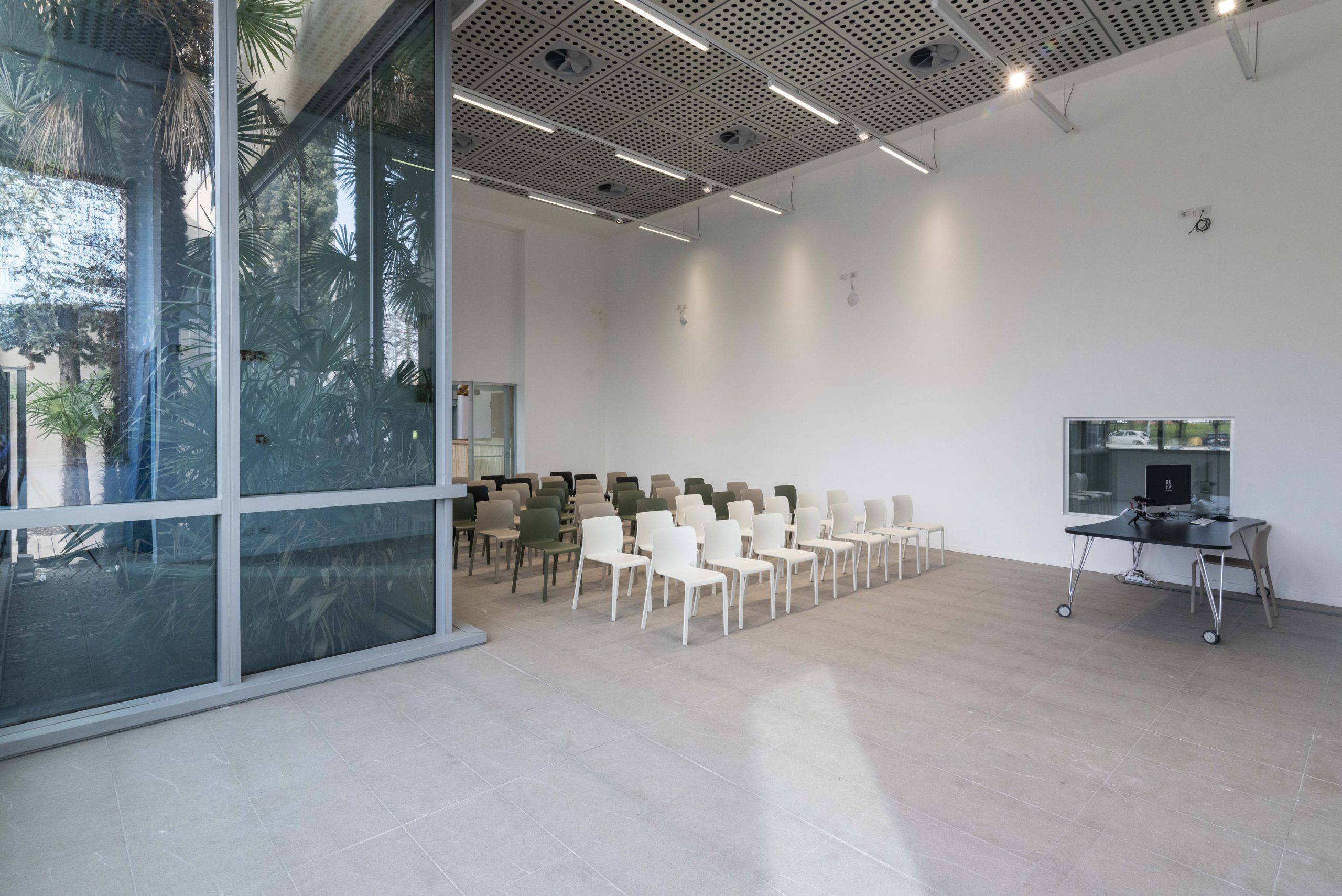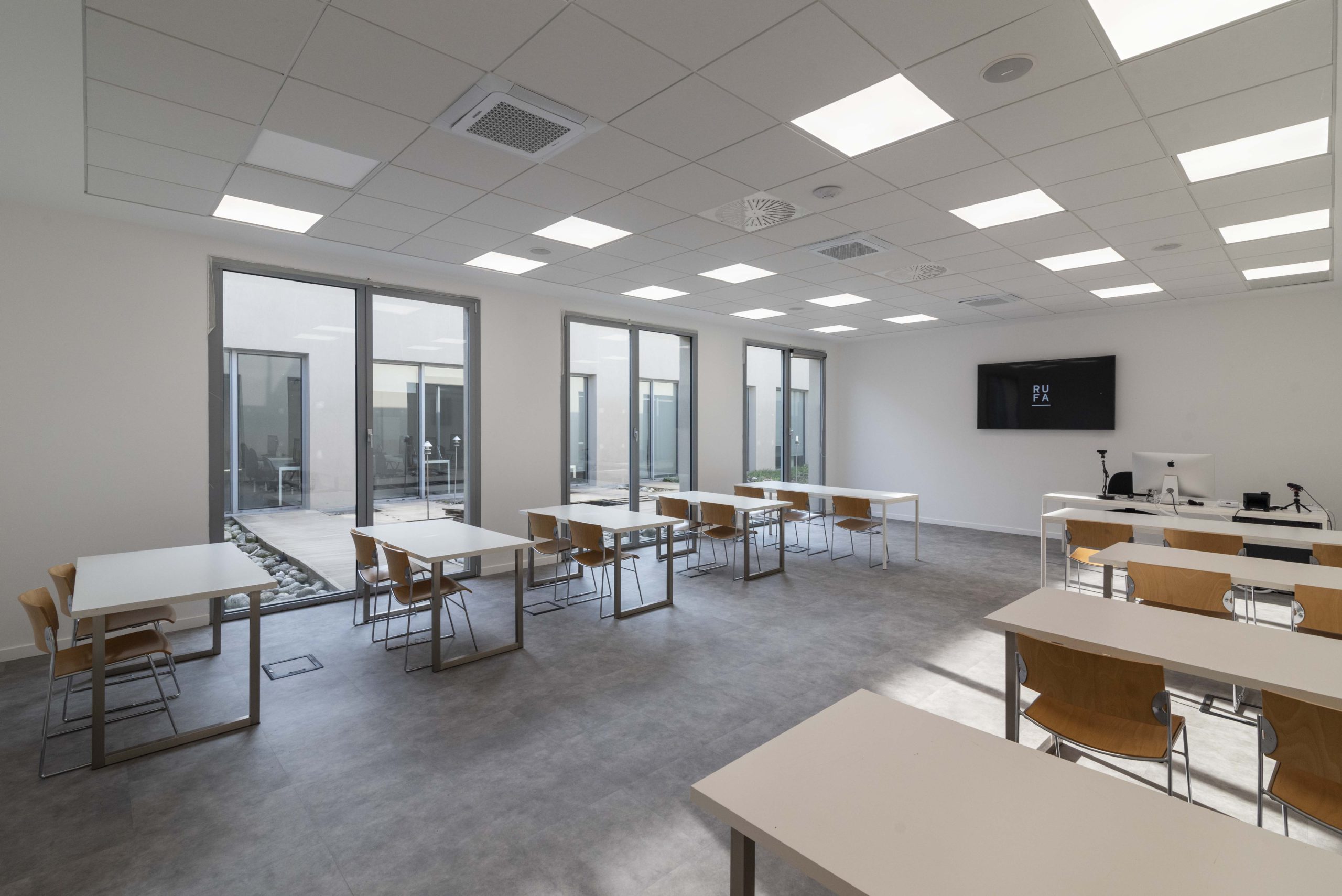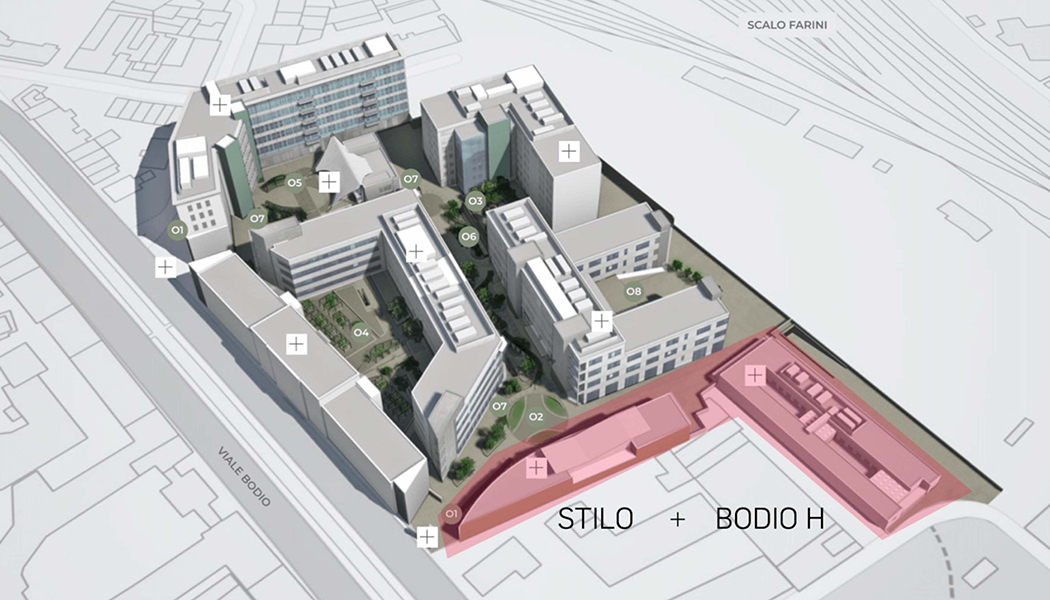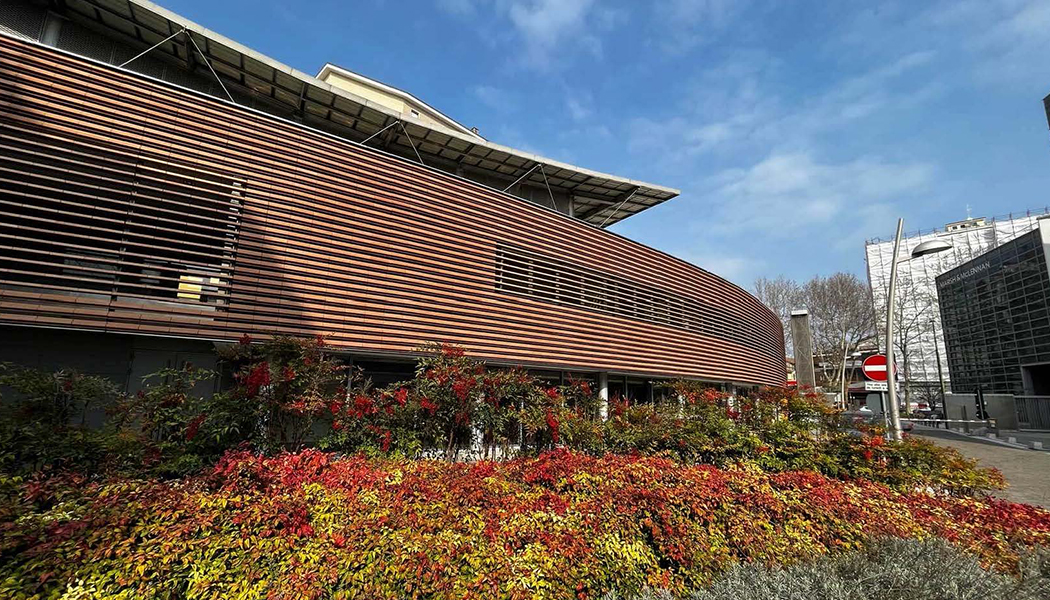 RUFA's decentralised headquarters in Milan occupy two buildings: Bodio H and La Stilo, within the 'Bodio Center' complex, one of the best known and most historic business parks in the city of Milan, recently renovated thanks to a redevelopment project that aimed to improve ESG standards, including through the achievement of LEED® and BREEAM® certifications. A sustainable project in all dimensions: from the reduction of energy consumption with a reduction of total CO2 emissions, to the use of rainwater to irrigate the green areas, to the structural optimisation of the building and compliance with the highest seismic adaptation standards. From care in design and signage to encourage differentiated waste collection, to charging stations reserved for users for electric bikes, cars and scooters. From the inclusion of green areas for a total of 15,000 m2 to the focus on comfort with areas dedicated to fitness and recreation.
The RUFA Campus is therefore located in a highly strategic area, a former industrial district undergoing continuous redevelopment where one breathes design on a daily basis; with the birth of the Bovisa Design District during the Milan Design Week 2018, Bovisa stands out as a district dedicated to innovation, technology and creativity, networking the most active and original realities of the district: among RUFA's new neighbours are the Scuola Politecnica di Design, the Politecnico and the Polihub.
The meeting of different realities, which make up the social and productive fabric of the district, consolidates the area as a pole of innovation.